Top 10 Coolest Subaru Car Models of All Time
As car owners, Subaru is the brand that everyone is familiar with. With the reputation of an agile, active, outdoor-friendly vehicle brand, Subaru is the car model of the century.The Japanese are masters of design and satisfying the needs of clients, and it shows in the features of Subaru. No matter what you are searching for, from the rumbling WRX to the nimble Impreza, you can find it in the Subaru. Along with the one and only Symmetrical All-Wheel Drive system of Subaru, there is no terrain that is too muddy or icy with these models. 
It is also home to a rally legend. Who can forget the legendary Subaru WRX STI that continually dominate accolades in the racing track? SUV lineups of Subaru are also available for drivers who want to go kayaking and fishing due to their hauling capabilities. Yet, the real question is: What are the cool subaru cars? Here are our top 10 vehicles of the decades. 
Subaru Exiga
Subaru Exiga is definitely in our top 10 of the coolest Subaru cars. The Exiga name is the combination of "active" and "exciting". This car, to be honest, is not the most popular Subaru automobile. In fact, it is the opposite of everything the Subaru has developed from the beginning. It was launched during the 2007 Tokyo Motor Show and represented the attempt for the brand into the crossover SUV market.
Subaru Exiga has a theater-style seating where the rear passengers sit higher than front passengers. Along with that, the Subaru manufacturers equip a supersize panoramic sunroof for the Exiga. Talking about car features, the high trim variant has leather seats with pearl trims, along with seats fold-down tray tables, just like on a plane. Even though the Exiga is not the best in the list of cool cars, it is a worthy competitor.  
Subaru Tribeca
The next car we will discuss is the Subaru Tribeca. Even though totally out of the brand's line of designs, this model provides a shocking amount of practicality. Coming with a 3.6L V6 and a five-speed automatic transmission, the Tribeca reaches 256 horsepower. Along with that, this car also has the Subaru Symmetrical All-Wheel Drive system, making it a good option for prospective car owners searching for an all-wheel drive automobile. On the other hand, Subaru Tribeca are not favoured for the driving experience and uncomfortable interior compared to other competitions. It is also not as engaging behind the wheel as other Subaru's models. 
2019 Subaru Legacy
One of the most worthy purchases is definitely the 2019 Subaru Legacy. If you are looking for cool subaru cars, this is it. Not only it comes with a suite of safety features with high technology at reasonable prices, it is also equipped with all-wheel drive. To be more specific, this car has a 2.5L and a 3.6L flat-six connected with a CVT, helping it reach 175hp. 
Along with that, 2019 Legacy has spacious cargo space, smartphone support through both Apple Carplay and Android Auto. If car owners are looking for a good quality ride sedan and comfortable interior with their families, the Legacy is the right choice.
2020 Subaru WRX STI
Let's be honest, we all know how famous the 2020 Subaru WRX STI is. In rally drive, this legendary vehicle wins more accolades than any other automobiles than any car in its class. This model is by far one of the few Japanese sports automobiles that is original from a classic and not rotting somewhere in a heap.
One thing for car owners to keep in mind is that the WRX STI is the upgraded version of WRX, with more technology, car features and of course, much more expensive. To be more specific, this model makes 310 horsepower with a 2.5L turbocharged 4-cylinder engine as well as 290 lb-ft of torque. However, there are some disadvantages of the WRX STI. It is really loud, which might not be suitable for various customers.
Subaru WRX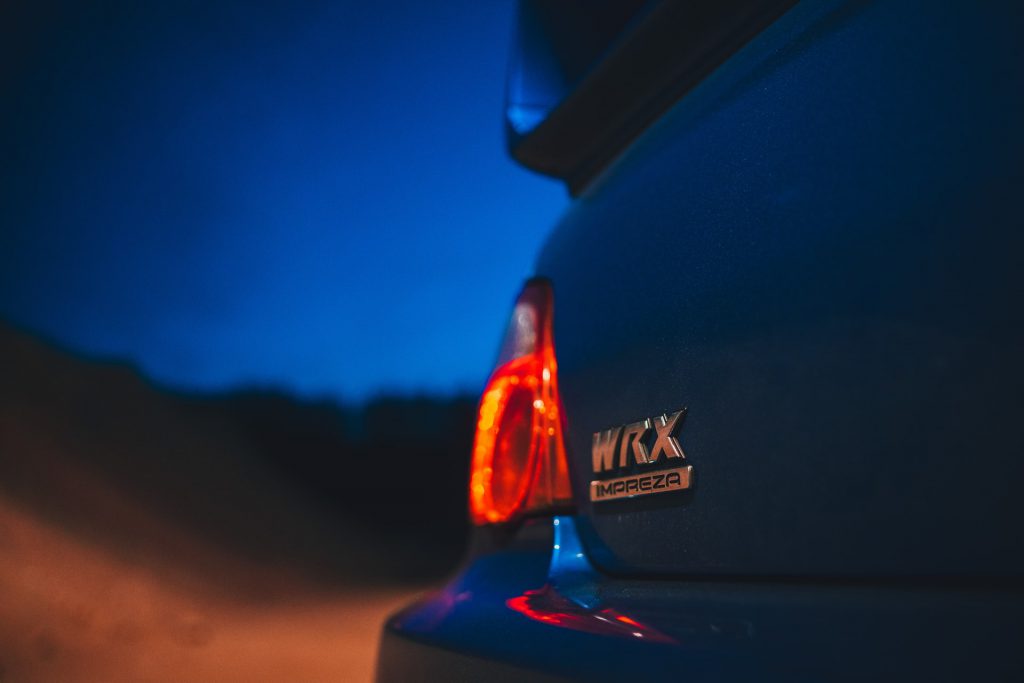 If you have $30,000 and search for a quick and powerful car? 2019 Subaru is the ultimate choice. With an equipped all-wheel drive system, along with a 2L turbocharged 4-cylinder engine, this WRX is the beast of the Subaru family. This model also has 268 horsepower, a standard 6-speed automatic CVT transmission and 258 lb-ft of torque. However, there are some downsides of this car: Apart from the loud cabin, car owners do not get an infotainment system and uncomfortable interior compared with other Subaru vehicles. 
Subaru Outback
We are now reaching the top 5 coolest Subaru automobiles, and the first car needed to be mentioned in the list of cool subaru cars is the 2019 Subaru Outback. Car owners can see the attribute of the Outback: a 2.5L 4-cylinder engine or 3.6L six-cylinder engine option. The Outback also has a great fuel economy and the ability to tow and haul. It can withstand all kind of weather 
While it's actually a station wagon, Subaru calls the 2019 Outback an SUV. The Outback has a very impressive profile — its capability to haul and tow. as well as tackle all-weather conditions make it a tough competitor to beat in its class. It's an adventurer's car. It comes with a ton of driver-assist tech on all its models, with the all-wheel coming standard on all variants.
SEE MORE:
The 2019 Outback comes with a 2.5L 4-cylinder or a 3.6L six-cylinder option. It offers great fuel economy but lacks the "fun to drive" factor common with Subaru brand vehicles. The 2020 Version comes with an optional turbocharged version.
Subaru Crosstrek
The following model in the list of cool subaru cars is the one and only 2020 Crosstrek. With the rough and rugged outlook, the 2020 SUbaru Crosstrek stands out with all the plastic cladding, not to mention the above-the-ground lifted stance. This model does not just impress car owners by the exterior: It comes with two options: either an optional plug-in electrical hybrid setup or a 2L 4-cylinder engine. It can also run for 17 miles on electricity. Along with the impressive stats, the 2020 Subaru Crosstrek offers the trappings of a modern SUV in a value-added package, even when it is hardly used to harrow through difficult terrains like a dirt road. Not to mention, the experience when driving a 2020 Subaru Crosstrek is amazingly satisfying that makes it a standard with any all-wheel-drive all trims. 
Subaru BRZ
With many car owners, sports cars must come with complex systems that aim at driving experience, not driver input. However, the Subaru BRZ is the complete opposite car. With the setting of a 2L 4-cylinder engine equipped with a standard 6-speed manual transmission, the BRZ can reach 156 lb-ft and 205 horsepower. In other words, it provides many similarities in structure with the new Toyota 86 in the enjoyment driving experience as well as practical. In this aspect, it is just like the Mazda Miata. They both have an authentic driving feeling.
The BRZ is the best of both worlds. Not only it has torque and power, it is also affordable and impressive handling. To be more precise, it is the best affordable sports car on the markets. 
Subaru Ascent
The 2020 Subaru Ascent is the standard with all-wheel drive and top 2 of cool subaru cars list, no question needed. It is the largest model of Subaru and included lane assist as well as automated emergency braking. This makes the 2020 Ascent becomes standard with driver-assist tech.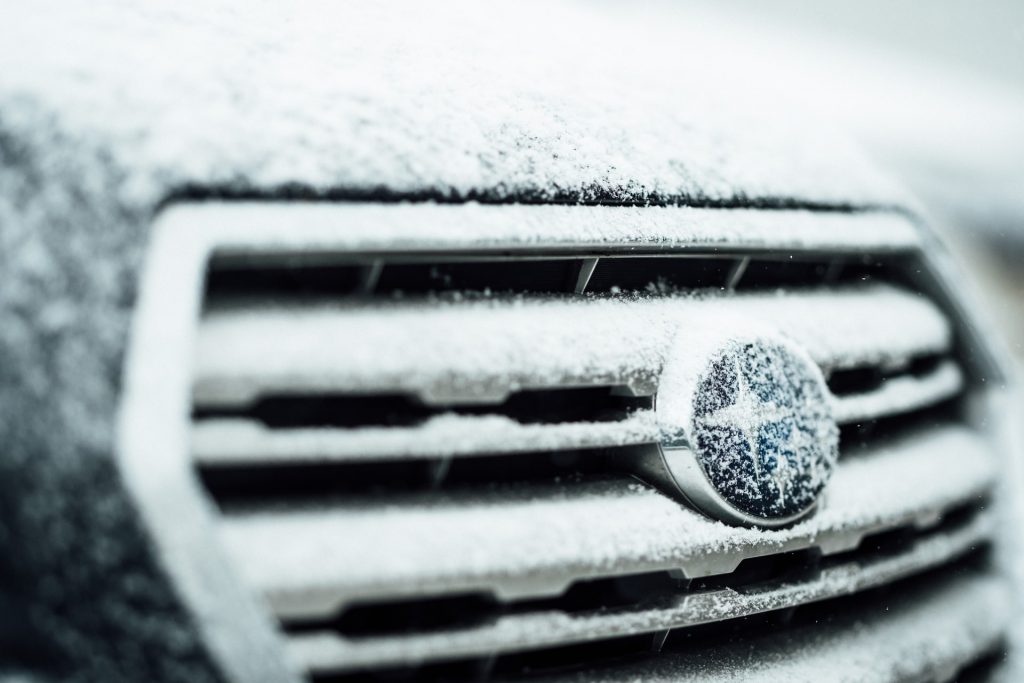 Car owners can take the kids to school as well as handle all the shopping without worrying about the weather. And if you are wondering about the size, this model boasts a flexible cabin with three seat rows. This makes it more like a minivan rather than an SUV.   
Subaru Forester
Last but not least, we have the coolest Subaru model, the 2020 Forester. This model shocks car owners when it comes to showcast. With the same size as the Outback Station wagon, the Forester provides more ground clearance. So if car owners want to go fishing, kayak or picnic, the model can surely help with its ability to tow and haul. 
If drivers want to know its settings, it has an 2.5L engine making 182hp.