8 Cars That Look Expensive but are Actually Cheap to Buy
Last updated
Dec 28, 2020
0 comments
Classy cars speak for themselves, to purchase classiness, you don't have to go expensive every time. There are cars that look expensive or luxurious but are budget-friendly. So if nothing concerns you more than buying a car that looks cool, we bring you the finest list of eight cars.
8 Cars That Look Expensive, but are actually Cheap
Not everyone prefers having the top-class specifications, some prefer their car to be excellent look-wise. Also, not everyone keeps an eye on the new launches. So if the story sounds similar to you, then here are your options for good-looking cars.
2016 Honda Civic
MSRP: $18,640
Want an elegant looking car without making your wallet light? The 2016 Honda Civic is the choice that costs you around $19000. One of the cars that look expensive, it is perfect for professionals as well as for someone who wants a nice car to commute every day. The sharp angles with just the right curves make it an amazing addition still in the market.
Other than the curves and points, the chrome grille in the front helps the looks stand out further. One can choose from sedan, coupe, and hatchback for style and affordability.
2016 Chevrolet Colorado
MSRP: $20,995
If you are a fan of pickup trucks, you are going to love this one for its unique look plus sturdy built. No other pickup trucks in black color can look more amazing than this one.
The 2016 Chevrolet Colorado can make all those heads turn when you take it on the road. Being a truck has its off-road capabilities, and thus it serves as a more practical vehicle that looks perfect on any casual occasion.
SEE MORE:
2017 Toyota Prius
MSRP: $24,685
Another classic car that is known for its look, Prius charges some more than the Civic, but the car is totally worth it. Adorned with some more curves and sleekness, the car is classic enough.
The overall body has a more defined look such as for the headlights with a unique split design and the taillights with a curving strip of LEDs. The car has more detailing and fuel economy as well which is totally worth the price. It can be a perfect addition for any office-goer or casual rider who doesn't prefer pickup trucks, by the way.
2017 Jeep Grand Cherokee
MSRP: $29,995
If you are a fan of jeep more than any kind of automobile, then the 2017 Jeep Grand Cherokee is the perfect budget-friendly choice. The four-wheel-drive option with an overall sturdy built while still being fresh looks-wise, this one stands a fancy chance.
It has those huge wheels for its off-road capabilities. The LEDs line the narrow headlights and the chrome detailing is what captivates in the front. Window trim, bumper, and badges are some other noticeable things.
The interiors are premium including matte woodgrain trim and a large LED screen. The jeep gives you the best of both worlds, perfect for a muddy road as well as urban settings.
2017 Fiat 124 Spider
MSRP: $24,995
On the fifth, here comes the 2017 Fiat 124 Spider that costs your around $24,995. Anyone who can't get over the love of convertible, this car is great in terms of riding as well as looks.
The little convertible gives an amazing feel on driving. It is a two-seater car with some cargo space as well. so if you plan about spending on a cool car, nothing can be better than a convertible. It offers a rear-wheel-drive with a 1.4-liter engine and a 6-speed manual transmission.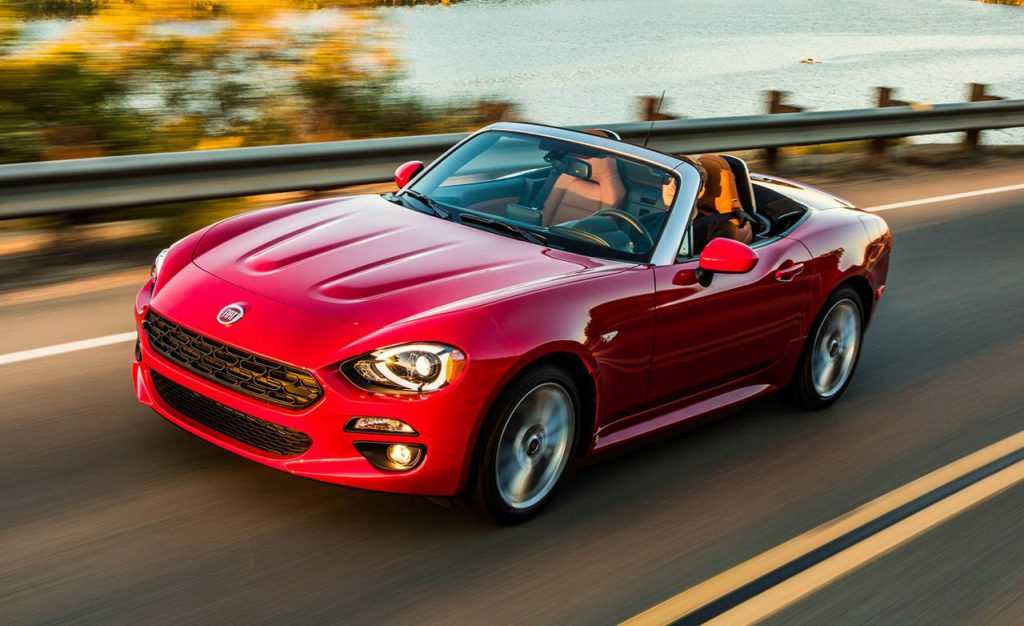 2017 Ford Mustang
MSRP: $24,645
Ford Mustang is always known for its sporty looks that depict a sense of ultra-style. The 2017 Ford Mustang charges you around $25000, and due to its sleek features, it is still better than many of those more expensive cars.
The low roof and sleek trunk are pretty noticeable that defines the overall exterior of the car. The long hood works as another style statement, overall it has that aerodynamic sense of drivability. Read more about cars and related information here Car Reviews.
The Mustang is also famous because of its various trims that enthusiasts can choose from a turbocharged four-cylinder to a 526 horsepower V8.
2017 Infiniti QX30
MSRP: $29,950
This one from Mazda has a curving crease with chrome work that runs throughout the car from its doors to the front. These curvy details on the exterior are what keeps those eyes stick to it. Looks-wise, this is going to be a pretty good deal as it adds up details not on the exterior but interior as well.
Unlike other cars, this one provides only one powertrain, and that is a turbocharged 2.0-liter 4-cylinder which comes with 208 horsepower and 258 pound-feet of torque. For the price, it is going to be a great car, if you don't prefer having a convertible, specifically.
2017 Kia Cadenza
MSRP: $32,000
In recent years, cars from Kia has been ranked as very popular due to their price-friendliness. It may charge you a bit more than the above-mentioned ones, but the price is worth for its exterior as well as interior luxury.
The crease that runs on the sides makes the appearance longer and slimmer. At the front, there is a concave grille surrounded by LED headlights that catch the most attention. With just the right amount of chrome finishing on the sides as well as the front, the luxury sedan justifies its look. Another from the list of cars that look expensive!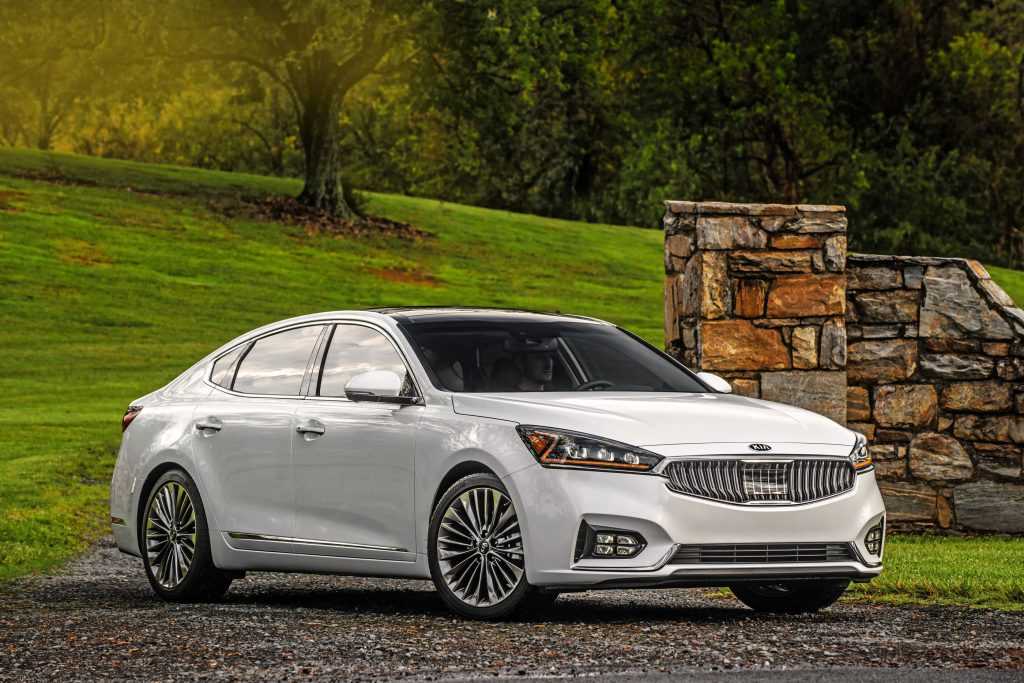 Conclusion
Now if you prefer a somewhat aggressive-looking sporty car that instantly makes you look rich then Lotus Elise is going to be an ultimate luxurious car. The car looks pretty expensive just by its looks, and the small body with an exotic appearance makes it a hit on the roads costing you around $28,000.
So here the list ends and we hope you would like these cars that look expensive but they are not. We suggest you first determine the type of car you want to buy such as an SUV, Sedan, Convertible, Pickup, or Coupe, and then explore the market.