Which Is the Best Year for Toyota Tacoma Trucks?
Last updated
Oct 15, 2021
0 comments
The Toyota Tacoma has been around for a long time, and most people know it as one of the most dependable cars on the market. That said, it can be tough to figure out the best year for Toyota Tacoma and which ones you should avoid.
It's no secret that Toyota has been one of the best car brands for decades. Tacoma automatically gains the trust of millions just by being a Toyota model. However, there is still a model year that has been better than others. Which one is it? How is it better than other model years?
What Kind of Vehicle Is Toyota Tacoma?
Tacoma is a compact pickup truck that first came to the market in 1995. It has since been redesigned and released twice (in 2005 and 2016) to reach new customers and be relevant in the growing competition. Currently, it competes with the likes of Ford Ranger, Jeep Gladiator, and Chevy Colorado.
The vehicle is available in two cab styles: Double Cab and Access Cab. A model that has two doors with access to two rows of seats is an access cab Tacoma. A double cab Tacoma comes with four doors and has a more spacious back row.
A Tacoma offers an ample 3-year/36,000-mile powertrain warranty, up to 20 mpg combined fuel economy rating (18 city/22 highway) with the standard 6-speed automatic transmission. Whether looking for buying a new or used vehicle, you will easily find it at your nearby dealer.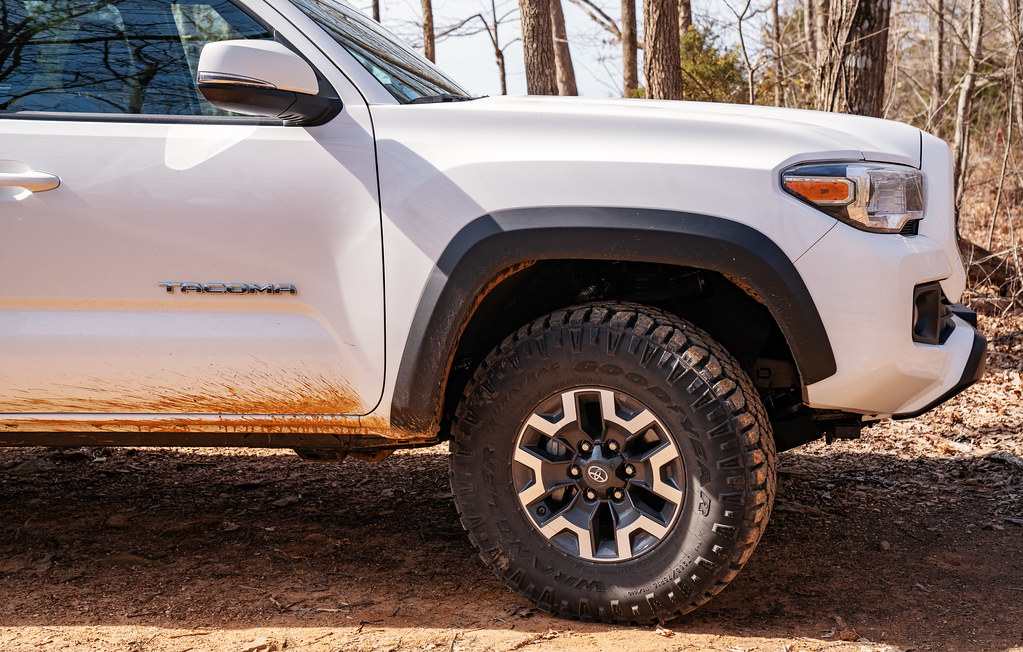 Tacoma is popular because of being one of the most durable and well-built pickup trucks currently on the market. It has high reliability without having an exorbitant price tag, which is why many people choose it as their first off-road vehicle.
Which Is the Best Year for Toyota Tacoma?
The best year for Toyota Tacoma trucks would be the 2015 model. The evaluation is based on four factors: reliability, resale value, engine longevity, and gas mileage. Let's discuss each of them in detail below.
Reliability
The 2015 Tacoma is known for its high reliability, which has been proven by the J.D. Powers and Associates dependability study. This makes it one of the best cars to own because it survives harsh weather conditions and the strain of running long miles.
Not only J.D. Powers but Consumer Reports also rated the 2015 model highly in the category of compact truck. With a solid framework, that Tacoma year model has great crash test ratings. Yes, they show some hiccups but those are only minor problems.
The 2015 model was tested to be one of the most reliable vehicles on the road, making this an excellent choice for those who are looking for something that will keep them safe as well as last a long time.
Resale Value
Another factor that many people consider before making a large investment in a new car is its resale value. The 2015 model of Tacoma was also ranked as one of the best in its class when it comes to resale values.
The high resale value makes it hard to find a used Tacoma at a lower price. However, you may still have one at a decent price from some second-hand car sellers. Remember that you will always get top dollar if you ever decide to sell it again.
Such a high resale value makes it even more appealing to those who may be looking for something affordable but can still hold its value after a few years. If you ever need to sell it in the future, there will be plenty of people interested.
SEE MORE
Engine Longevity
The 2015 model year also had some of the best engine performance and longevity, especially when compared with many other similar vehicles on the market. This vehicle has one of the most efficient engines as well as several advanced safety features.
There are some 2015 Tacoma models that have already run over 500k miles and are still going strong. Isn't that amazing?
Gas Mileage
The 2015 Tacoma also had excellent gas mileage. It comes with a four-cylinder engine that can get more than 25 miles per gallon on the highway, which is some of the best performance seen in this class so far. This means that you will be able to save money at the pump while sitting behind the wheel and traveling across town or across the country.
There are two versions. One is a 4-liter V6 engine and the other has a 2.7-liter 4-cylinder engine. The 25 mpg highway gas mileage is a strong suit of the 4-cylinder engine. Its competitors cannot even come close to this excellent mileage.
Conclusion
There are many reasons to consider the 2015 model year as the best year for Toyota Tacoma trucks. This vehicle was ranked highly in terms of resale value, engine performance, longevity, and reliability. Tacoma is a perfect choice for people concerned about spending their money wisely on a reliable vehicle. If you don't mind buying a used pickup truck, it's an excellent option without any doubt.