Best Year for Honda Odyssey: Which One to Buy?
Last updated
Feb 16, 2021
0 comments
The Honda Odyssey minivan comes with good handling, acceleration, and riding comfort. It is a crossover built on a car platform to provide a spacious interior for the entire family. For such unique qualities, Odyssey has been the market leader in this category. If you want to purchase a used model, it is mandatory to know the best year for Honda Odyssey.
Common Problems of Honda Odyssey from Previous Years
Odyssey is undoubtedly one of the best choices in the minivan category. However, a proper inspection of vehicle health is still mandatory before purchasing a used Odyssey.
You also need to know some of the most common technical issues in this model that drivers experienced in the past years. Knowing this will help in identifying the best year for Honda Odyssey as a used car. Some of the notable problems are as follows:
1. Transmission Problems in 2nd Gen Models (1999 – 2004)
Honda identified that a faulty bearing caused transmission issues in these year models. Broken bearing metal fragments clutter the transmission passageway, causing unintentional gear shifting.
The 5-speed automatic transmission in the 2002 models is also known to experience major shifting issues due to the 3rd gear clutch. This clutch tends to wear and tear faster than usual, causing severe transmission damages.
2. Gear Overheating in 2nd Gen Models (1999 – 2004)
Several reports reveal that the 2nd gear of this model would overheat and break apart. Due to this, the transmission gets locked while the car is moving. Honda introduced a transmission cooler system but it didn't resolve the issue.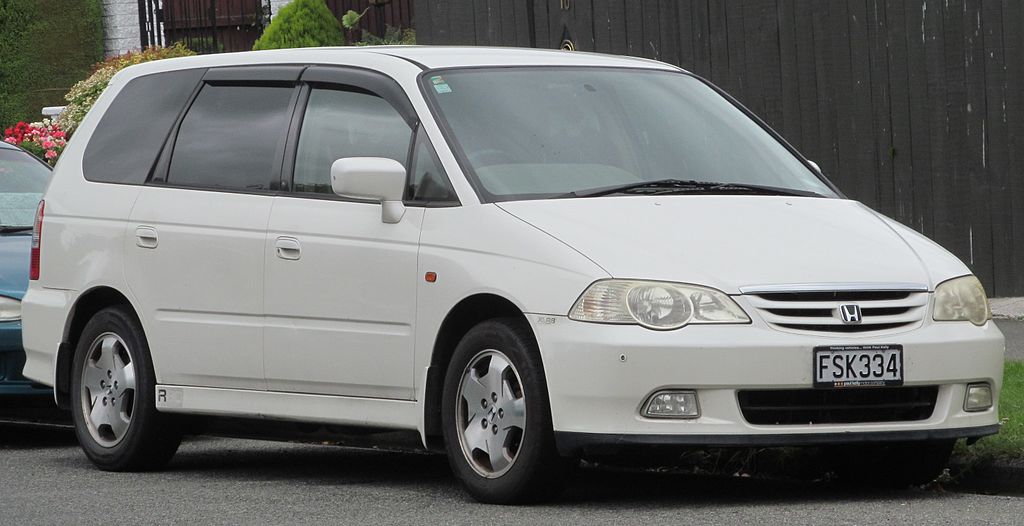 Additional problems in these variants were traction control system and check engine light going on/off erratically, causing transmission slipping and transmission fluid overheating. The Odyssey 2002 variant was the most troubled model year with numerous transmission related issues. Staying away from this model would be wise.
3. Transmission and Other Concerns in 3rd Gen Models (2005 – 2010)
In the 2005 model, body and paint issues were more prominent than the transmission problems. However, there were some concerns like a transmission failure, buzzing from the transmission, torque converter issues, and the vibration converter failure. Although later 2006 to 2010 models had minimal transmission problems.
4. Transmission Troubles in 4th Gen Models (2011 – 2017)
The 2014 and 2015 year models displayed increased transmission troubles. These issues, including jerking and clunking of the transmission system, used to occur during gear shifting.
Honda didn't call for the replacement of the entire transmission in these year models. Normally, flushing the transmission system with fresh fluid resolved the issue. However, in rare cases, the whole transmission replacement seemed eventual. Other 4th gen models performed well in terms of transmission parameters.
5. Unexpected Gear Shifts in 5th Gen Models (2018)
The 5th gen models received massive appreciation from car lovers. However, that happened only after the recall of the previous 50,000 cars of 2018 models.
Those recalled cars suffered from transmission reset issues. A loose battery connection or a faulty battery was causing this problem resulting in an unintentional shift in the gear system.
The Best Year for Honda Odyssey to Purchase
If you still want to purchase a used Odyssey, you can rely on these models without any doubt:
1. 2006 to 2008 Year Models
These models had good feedback from consumers in terms of transmission performance. The 2007 model was the most purchased minivan in the USA automobile market.
The 2008 model was the revamped version of any previous Odyssey. It had infotainment technologies, a backup camera, and a brand new look.
2. Honda Odyssey 2017 Model
It was the last model before the complete redesigning of this minivan. Mentionable features of this model are:
Superior ride experience and easy handling
Robust cabin build quality
Multipurpose cabin features
3. 2019 Model of Odyssey
This model is one of the top-ranked minivans in the USA market. Some great features are:
Spacious and luxurious interior
The easy user interface of the infotainment system
An efficient V6 engine
Excellent car handling and comfortable ride
4. Honda Odyssey 2020 Model
The 2020 model is another popular Odyssey model. Some cool features are:
Comfortable and spacious seats
Newest car infotainment technology like Android Auto and Bluetooth
Well-built cabin with a modern look
Heavy engine with strong driving performance
SEE MORE
Tips for Purchasing a Used Odyssey
When searching for the best year for Honda Odyssey model to purchase as a used minivan, the following checklists will prove useful.
Choose the model year 2000 or later.
Try to purchase a pre-owned vehicle that is still under the Honda warranty.
It is wise to purchase an extended warranty add-on for the vehicle that comes under the Honda warranty scheme.
If the warranty is not available, opt for the certified pre-owned Honda.
Conclusion
If you are an admirer of the Honda Odyssey and want to own one, buying a used one is not a bad idea. Don't forget to check the manufacturing years and the remaining warranty period before making the purchase. Since many models have transmission issues, learning about the best year for Honda Odyssey will save you a huge amount of money.