Top 10 Best Sports Sedans Under 30K You Should Never Ignore
Last updated
Feb 14, 2023
0 comments
The average transaction price for a new vehicle in the United States is around $35000, not to mention the cool sports sedans. That is why many drivers think that owning a sports sedan is an impossibility, but you may be mistaken. Fortunately, there still are some fantastic sports sedans out there with base prices that most drivers can afford to have. In this article, we will enthusiastically recommend it to any driver in the top 10 best sports sedans under 30K.
If you're looking for a perfect balance between family-friendly daily drivability and your budget, you are in the right place. You are wondering if a budget of $30,000 is enough to own a sports sedan. Below Car From Japan will share with you the 10 best-selling sports sedans in this price range. They may not blow your mind with their huge engines or incredible speeds, but they can exceed your expectations.
10 Best Sports Sedans Under 30K You Should Never Ignore
Honda Civic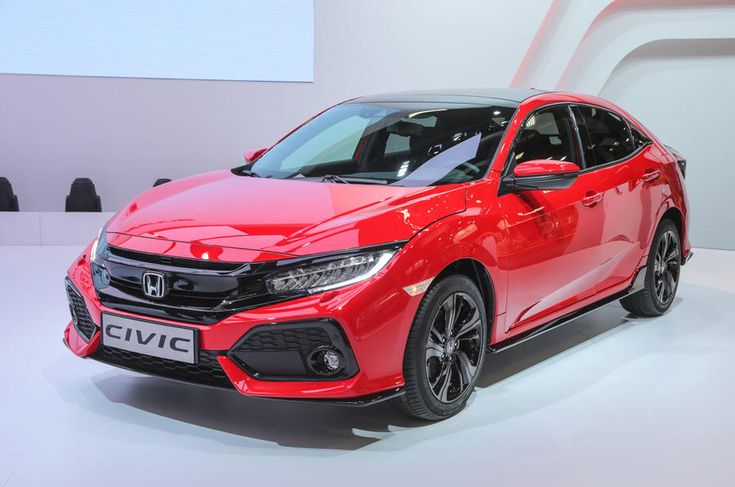 When it comes to the best sports sedans under 30K that are worth buying, we cannot ignore Honda Civic 2022. Honda Civic 2022 is equipped with a series of new utilities and safety ( Honda SENSING). The front design of the Civic 2022 has changed significantly compared to before with a seamless design, aiming for sophistication but still maintaining a sporty style.
In the midsize sedan segment, automatic headlights have become a standard feature. However, the automatic adaptive headlights system is not available on all models and the Honda Civic is one of the few cars with equipment that is usually only found in the higher segment.
The performance of the Honda Civic 2022 is not much different from the RS version. But the two versions E and G have had a significant upgrade. The Japanese automaker has agreed to use a 1.5L VTEC Turbo engine version for all 3 versions. This engine produces a maximum capacity of 176 horsepower at 6,000 rpm and maximum torque of 240 Nm from 1,700 to 4,500 rpm. Compared to the 1.5L VTEC Turbo engine used on the previous generation Civic, this engine has improved by 5% in performance. Specifically, the power increased by 6 horsepower and the torque also increased by 20 Nm respectively.
And the price to own a Honda Civic 2022 starts at $22,350, we can say that it's a very affordable price for any fan of Honda.
>> Related post: Top 10 Legendary Japanese Sports Cars 90s
Toyota Camry 
Since its launch in 1983, Camry has become the most popular midsize sedan in the world with about 21.4 million units sold globally (as of the end of 2020), and has been dubbed the "King of sedans". Toyota Camry 2022 remains the same 2.0 and 2.5L engine versions as before. Meanwhile, the new 2.5HV version is equipped with a hybrid engine, the only equipment in the segment at the moment. 
With a hybrid engine, the car is capable of self-charging, for better acceleration. This engine block includes a 2.5L engine with a maximum capacity of 176 horsepower and 221 Nm of torque. Combined with an electric motor for a maximum capacity of 118 horsepower and 202 Nm of torque. Comes with the above engine system is an E-CVT continuously variable transmission. This engine gives a mixed fuel consumption of only 4.4 L/100 km. This is both effective in saving fuel for users and friendly to the environment.
Although the exterior and interior design remains the same, the Toyota Camry 2022 has been upgraded a lot in terms of equipment. This promises to create a sales force for Toyota's high-end sedan in the near future. For drivers who are looking for a sports sedan with a modern design and comfortable interior space, the Toyota Camry 2022 is definitely still a difficult choice to give up, just $25,845 you can absolutely buy a Camry.
Mazda 3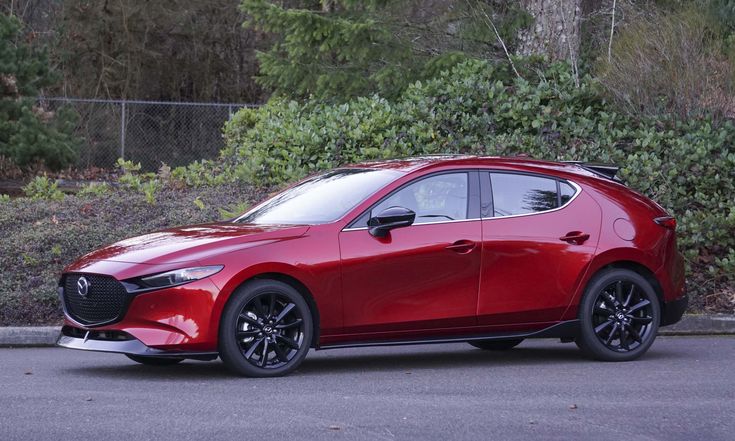 Currently, the Mazda 3 2022 is priced from $16776 to $34562, which means there are many options for you with your budget under $30K. Mazda 3 is considered to have the most beautiful design in the segment and a flexible driving experience despite its limited space. Positioned in the C-segment sedan segment with many big rivals such as the new Kia K3, Honda Civic, or Toyota Altis, Mazda 3 still maintains a strong advantage and attracts a large number of customers.
Mazda 3 2022 is equipped with a 1.5L SkyActiv petrol engine, producing a maximum capacity of 110 horsepower at 6,000 rpm, and maximum torque of 146 Nm at 4,000 rpm, combined with a 6-speed automatic transmission. 
Overall, the Mazda 3 2022 is a good and worthy model with a beautiful sporty design, modern equipment, and much high-class safety equipment. However, space is the big drawback of the Japanese sedan. This will be a factor that many drivers will consider carefully before buying it.
Chevy SS 2014
Another attractive option you can consider to have good sedans to buy is Chevy SS 2014. GM says the 2014 Chevrolet SS is the group's first five-seat family sedan since 1996 to feature a V8 engine and rear-wheel drive. This V8 engine produces a maximum capacity of 415 horsepower and 415 lb-ft of torque (605 Nm), combined with a 6-speed automatic transmission that can be switched manually via the TAPshift paddle shifter integrated into the steering wheel. GM says the SS Chevrolet can accelerate from 0 to 100 km/h in 5 seconds. Currently, this car has an estimated price of $30K.
Subaru WRX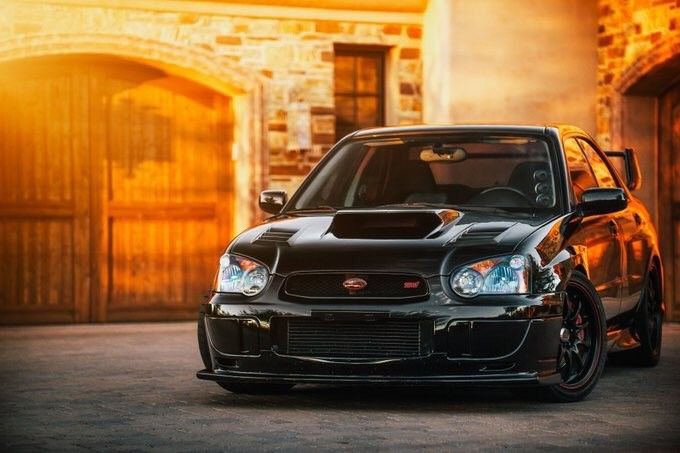 We will move to the next part with an overrated car: Subaru WRX. There are some good reasons why every car enthusiast ever recommends the Subaru WRX whenever someone asks. WRX is a perfect family car that strikes a balance between practicality and performance.
It is powered by a 2-liter turbocharged boxer engine that makes from 260 HP to 310 HP. And the STI models have a 2.5-liter boxer that outputs 305 horsepower. But STI models only come in a six-speed manual whereas the WRX does come with a choice of manual or CVT. However, we recommend you choose a manual if you plan to WRX because it will improve gas mileage and performance. 
Like all Subaru models, the WRX is designed with standard AWD (all-wheel drive). This provides extra stability and traction control when you need it. The size of this WRX might not look big but for the sedan segment, Subaru WRX has quite a spacious front cabin space. Although the rear seats do not provide much space, the front seats are designed to be more spacious, making it easy to adjust the driving position. Lastly, the most exciting news you should know about this car is that the price of WRX estimates only from $22K to $30K.
Honda Accord 
First appeared in 1976, and until now Honda Accord has gone through all 10 generations. When talking about Accord, people often think of quality, durability, and especially outstanding performance. In the new generation, the Honda Accord has been completely upgraded. And most recently, the Honda Sensing safety technology package has been equipped.
Honda Accord owns a monolithic chassis system with Macpherson-style front suspension and multi-link rear suspension. With this suspension system, the model gives the ability to move smoothly, smoothly as well as grip the road well, stabilizing when cornering. Some outstanding features can be mentioned when talking about Accord:
Elegant design, and youthful coupe style

Spacious interior, high-class experience

Powerful 1.5L turbocharged engine, outstanding acceleration, leading sports experience in the segment

The steering wheel responds accurately

Tough, stable chassis, smooth suspension system

Top soundproofing

Modern safety technology
Honda Accord pricing starts at $27295 to $38450, the specific price depends on the base MSRP for various trim levels.
>> Read more: The Things You Need to Know About Owning a Sports Car
Nissan Altima
Nissan Altima especially Altima 2019 (also known as Teana) is a model that contributes greatly to the success of Nissan in the US market. Although Nissan Altima isn't the most glamorous or exciting family sedan, it does have four-wheel drive and a uniquely powerful, fuel-efficient turbocharged engine that delivers good fuel economy, though the Altima not as attractive or appealing as the Honda Accord or Mazda 6, it's very comfortable space and good driver-assist features.
With the standard 2.5-liter engine, the Altima gets an estimated EPA of 28 mpg in the city and 39 mpg on the highway. That's great for a midsize sedan. All-wheel drive models get 26 mpg in the city and 36 mpg on the highway. Compared to other sedans in the same segment, the Altima engine is not a powerful machine but it is fine for everyday commuting. For those looking for more thrills, go for the turbocharged engine. Now, Nissan Altima is on sale with a price starting at $25290 – very affordable to have one. 
Hyundai Elantra 2023
Hyundai Elantra 2023 is a mid-size sedan of the 7th generation. In this upgrade, Elantra 2023 has almost a "makeover" with a different appearance from its "predecessor". The price of the car fluctuates in the range of $20500, but it has a striking appearance and much more modern equipment.
Hyundai Elantra 2023 is designed according to Hyundai's "Sensuous Sportiness" philosophy and has many combined features of its predecessors, the Hyundai Sonata and Hyundai Grandeur. Elantra has the design of a 4-door Coupe model full of dynamic and "masculine" differences from the previous generation. Elantra 2023 has 3 engine options, including:
The standard 1.6 AT version and the special 1.6 AT version both use Gamma 1.6 MPI engine for a maximum capacity of 128 horsepower at 6,300 rpm, and maximum torque of 155 Nm at 4,850 rpm, combined with a manual and 6-speed automatic.

The high-end 2.0 AT version has a Nu 2.0 MPI engine with a maximum capacity of 159 horsepower at 6,200 rpm, maximum torque of 192 Nm at 4,500 rpm, combined with a 6-speed automatic transmission.

Particularly, the N-line version uses Smartstream 1.6 T-GDI engine for a maximum capacity of 204 horsepower at 6,000 rpm, and maximum torque of 265 Nm at 1,500 – 4,500 rpm, combined with a 7-speed dual-clutch transmission. All 3 versions use front-wheel drive.
Toyota Corolla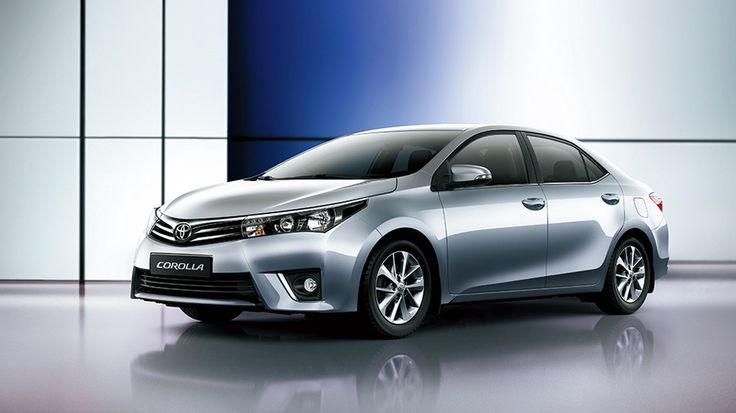 Corolla is one of the best sedans you can consider when finding a midsize car with a limited budget. Immediately after its launch, Toyota Corolla attracted big attention of users thanks to possessing its striking design, and spacious interior. And is the second model to use the TGNA chassis platform (after Toyota Camry).
Toyota Corolla is the first car equipped with the modern Toyota Safety Sense safety package and especially with the option of a hybrid engine. The latest generation, Toyota Corolla has been equipped with many valuable safety and utility features which include some extremely valuable features such as:
Adaptive headlights

Blind spot warning

Traffic sign recognition

Smart cruise control

The automatic emergency braking system

Lane departure warning & lane keeping assist

Rear cross-traffic alert.
In the latest generation, Corolla will be equipped with two engine options:
1.8L engine for a capacity of 138 Hp

2.0L engine for a capacity of 193 Hp
Both engines come with a CVT transmission and front-wheel drive. From there, it can be seen that the Toyota sedan is not too focused on power in this upgrade. However, with the engine parameters as announced, the Corolla is still capable of meeting the needs of daily travel. Owning many outstanding features but the price of this car is very affordable. The starting price in the US market will be $20,075.
>> Related post: The 10 Best Street Racing Cars
Mercedes-Benz E63 S AMG 2010
There are so many reasons to love this car. With the introduction of the 2010 E550, the AMG subdivision has gained more attention with the arrival of the 2010 E63 AMG. A product that perfectly combines luxurious and modern equipment with powerful performance features will be a guarantee for success. E63 AMG 2010 uses the familiar DOHC V8 6.2L engine designed and manufactured by AMG.
However, with the application of engine management software and adjustments to the exhaust system, capacity has been increased from 507 horsepower to 518 horsepower at 6,200 rpm, maximum torque of 465 lb-ft. ft at 5,800 rpm. The 2010 Mercedes-Benz E63 is on this list not only because of its enduring performance and some outstanding features, but one of the best reasons is that you can find this majestic beast for under $20K with under 100000 miles.