The 10 Best Street Racing Cars
Last updated
Jan 22, 2023
0 comments
Street racing is very much illegal in any country on the map. However, there is evidence that this type of racing is very popular, especially in the US. In the US, there are a lot of charges you can be convicted with, for example one can be arrested and have his car impounded for 30 days. Even if you don't participate in the race itself, there can still be penalties waiting for you. In Japan, there are also quite a few street races, but they are mostly underground street races. This has become such a culture that the races themselves are every bit as famous as the race cars.
This type of racing, popularized by anime, games, and Hollywood, is still carried out by certain groups around the world. Japan has been holding street races since the 1920s, using empty horse racing tracks and streets that people rarely travel through. In the US, street racing originated in the 1960s in Michigan state. Just like horse races on roads, street racing is dangerous to both the driver and bystanders. Despite most being illegal activities, nowadays there are legal street races.
As you already know, street racing cars are high performance cars. Back in the days, street races became popular owing to the cars themselves. If you are a street racing enthusiast, or you want to become a driver in these (legal) contests, then the cars themselves are every bit as important as the man behind the wheels. Let's have a look at the 10 best street racing cars that we have picked out just for you. Combined with the 5 best racing seats, we can revitalize "sinner monsters".
Top 10 Best Street Racing Cars
1. Toyota Supra MK IV
If you have been on this page long enough, then the Toyota Supra doesn't need any introduction. The fourth generation of the Supra is, like its predecessors, very tough and can be modified any way you want. It has an iconic 2JZ-GTE engine that can generate and handle a ton of power. If you want even more power, then some upgrades will do wonders and bring the engine to its fullest potential.
For example, replacing the downpipe, suspension and the turbochargers will help this car dish out more power. It is a beast on the road, so no doubt it will have a spot on this list.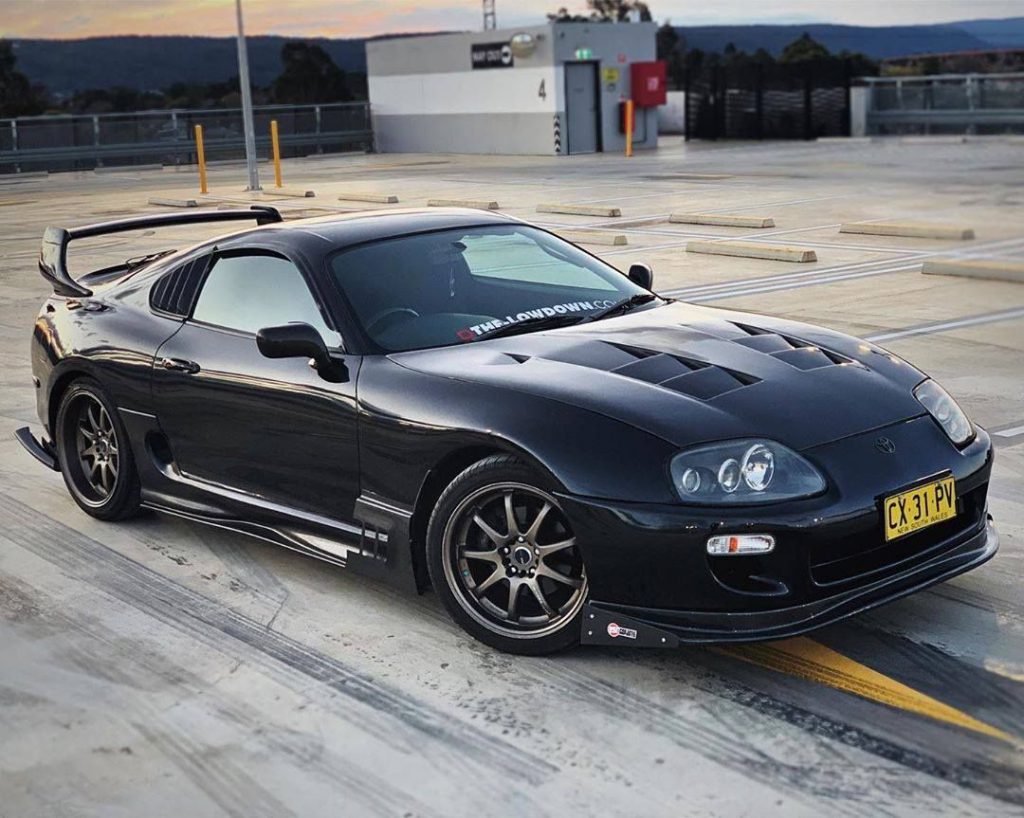 2. Ford Mustang
This is one of the classic cars to use in street races. Thanks to its rear-wheel-drive, it can contend with some of the best JDM drift cars you can find. A Ford Mustang can have a speed of up to 200mph and can accelerate from 0 to 60 in 3.5 seconds. There are many different versions of the Mustang that have been produced by Ford, but the fastest one is hands down the Mustang Shelby GT500.
This particular model has a 5.8 – liter, 32-valve supercharged aluminum engine. Interestingly enough, this car has produced the most horsepower ever recorded in the US, that is 662 hp. Ford Mustangs are definitely the right choice for your next race, maybe even a little bit of an overkill. In any case, these monsters are sure to leave any car in the dust.
3. Nissan GT-R
Nissan GT-R is an incredibly famous car. It is even called the emperor of tuner cars. The reason GT-Rs are still so popular despite having debuted way back in 2007 is the manufacturers willingness to develop a car that doesn't focus on being light, but to have the best features. These impressive features include the all-wheel-drive, torque-vectoring, rear-wheel steering or twin turbocharging.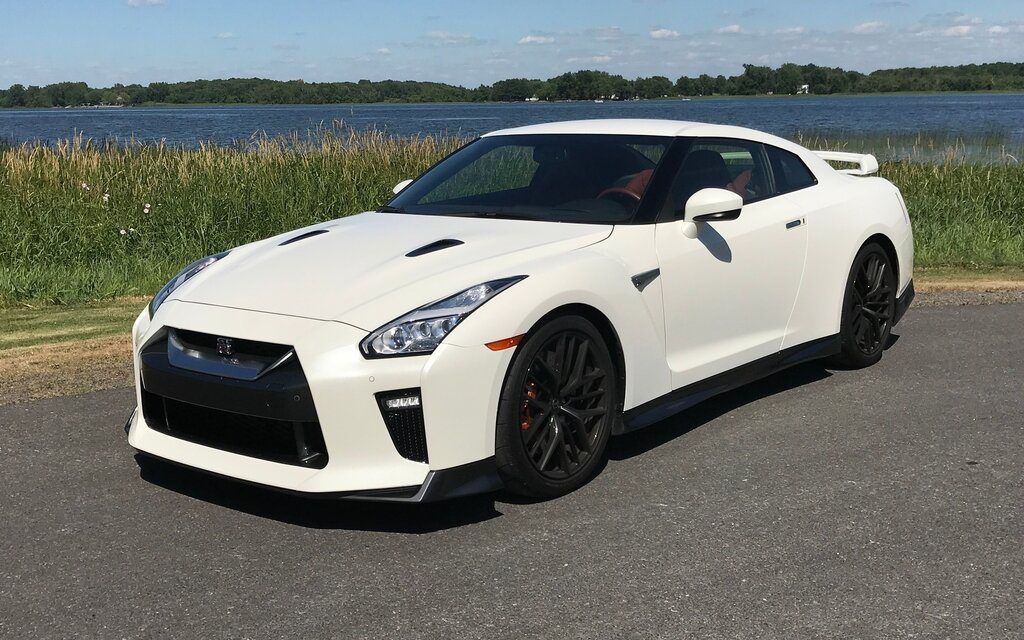 Most of the body is made of cast aluminum, which makes this car durable. The GT-R R35 sports a VR38DETT 3.8 liter V6 engine, so there is no question about how powerful this car is on the road. The R35 GT-Rs can produce up to 500 hp, which is quite a number, not to mention their ability to accelerate to 60mph in as low as 2.9 seconds. Car enthusiasts swarm in automobile sellers to get their hands on new and used Nissan GT-R alike, and for good reasons.
4. Chevrolet Corvette
The Chevrolet Corvette is an astonishingly beautiful car, I must say. It is sporty and luxurious in its looks, but don't forget what's under the hood. This car is pretty pricey, and you might not want to take this baby to street races right away. However, there is always time for practice. One side note is that the Corvette is very susceptible to modifications, so modifying this car can have adverse effects on driving experience.
The trade-off between speed and maneuverability isn't what you want to do. The car delivers on most aspects as it is, achieving up to 60mph speed in 2.95 seconds, dropping off most of its competitors on the way. This is definitely a supercar that is born to race.
5. Honda Civic
It might come as a surprise for you that a family car like the Honda Civic is actually one of the best street racing cars on the market. Like the Nissan GT-R, Honda Civic owners don't have to shy away from modifying it to the core. Outside, it might look tamed, but by having a little twist with the exhausts and suspension, as well as adding something like engine tuners and programmers to your already efficient engine.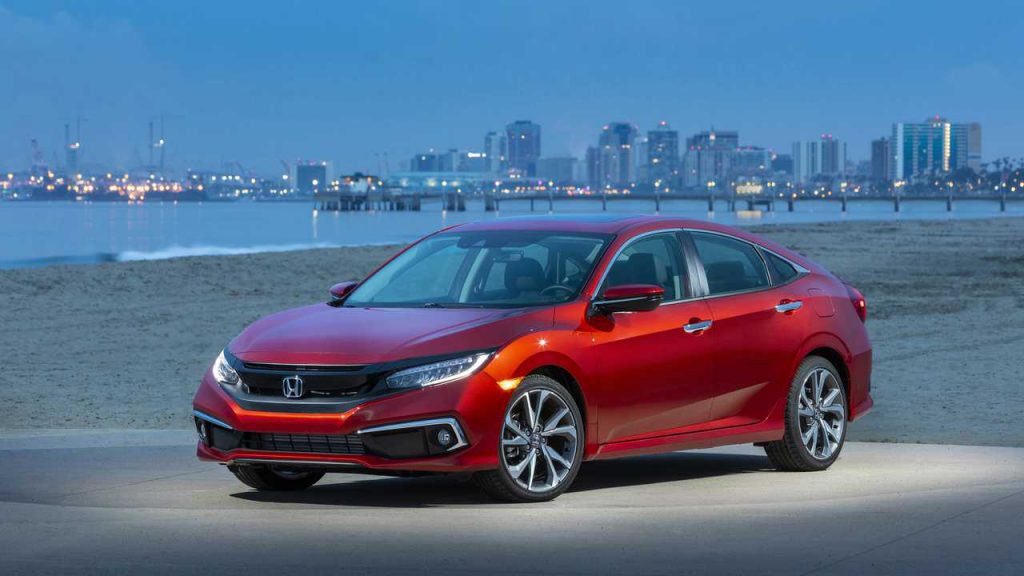 6. Toyota 86
The Toyota 86 is a product of a joint effort between two Japanese automobile giants: Toyota and Subaru. It ticks all the boxes as a great street racing car and a great drift car. There have been a lot of street racers who use this car. Sure, it is small, but it is also crazy powerful for its size.
The engine can produce up to 197 hp at 7000 rpm and deliver a maximum of 205 Nm torque within the 6400 – 6600 rpm range. The acceleration isn't all that impressive, 7.3 seconds to get from 0 to 60mph, but it is highly regarded in terms of maneuverability and can handle sharp turns due to its size, weight and low chassis. It is also relatively cheap, this makes it one of the best bang for your bucks when it comes to budget sport cars.
7. Volkswagen Golf GTI
The one and only German car to have a spot on this list, and very deservedly so. What makes it so special is the 7-speed dual-clutch automatic gearbox, the handling, the price (especially compared to the Golf R). By default, you will get a 2.0 liter, giving 241 hp, 370 Nm torque. The Golf GTI can accelerate to a top speed of 155 mph, and takes over 5 seconds to get from 0 to 60mph.
8. Chevrolet Camaro
This car is aesthetically captivating, you would definitely want to take this one out for a ride when you get to see it the first time. Just like the exterior design is masculine, the Camaro's performance is a great competition when it comes to street racing. The Japanese cars are absolute beasts on the road, but cars like the Camaro show that American-made cars aren't falling behind.
The good thing is that the Camaro is affordable, while also capable of accelerating from 0-60mph in just 3.5 seconds. This feat alone beats out a great number of cars on this list. How is it so fast, you wonder? It actually has a 6.2L supercharged V8 engine, which can produce up to 650 hp.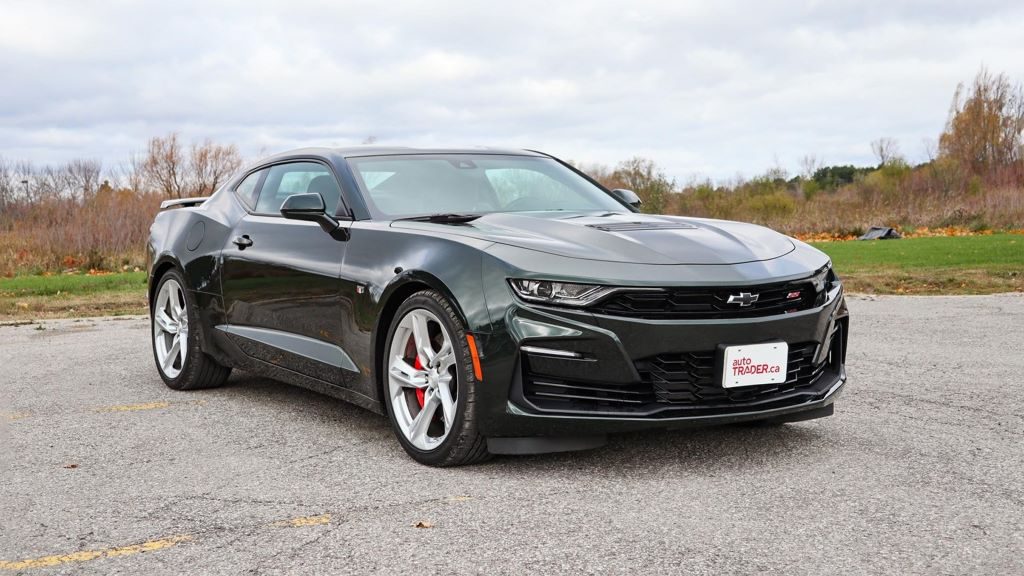 9. BMW M2
The BMW M2 is great value for money, although the price is still pretty high (starting price of around $60,000 for the 2021 BMW M2). It is hailed as one of the best "M" cars that BMW has ever made. 4 seconds is all you are going to need to hit 60mph in this car. Many people have described driving this car as fulfilling, smooth and balanced. Thanks to the chassis, a refined 3.0-liter inline-6 engine, the M2 can generate a whopping figure of 405 horsepower. BMW is still revamping the M2, but if there's one thing we do know for sure, then it is that this car rocks whenever and wherever.
10. Subaru Impreza
This shiny new car is our final pick for the top 10. The car is undoubtedly stylish, and has that Japanese race car presence. Guess what, it is a street racer. In terms of handling, this car is amazingly smooth and precise, also, the comfort when driving is also a plus. It is a symmetrical all-wheel-drive, so when you take it out for a ride in either rainy, snowy days or on low-quality roads, the AWD handles it for you.
Although the engine is decent, it can only produce 150 hp, but the fact that it is a very tunable car from top to bottom makes street racing a reality for owners of the car.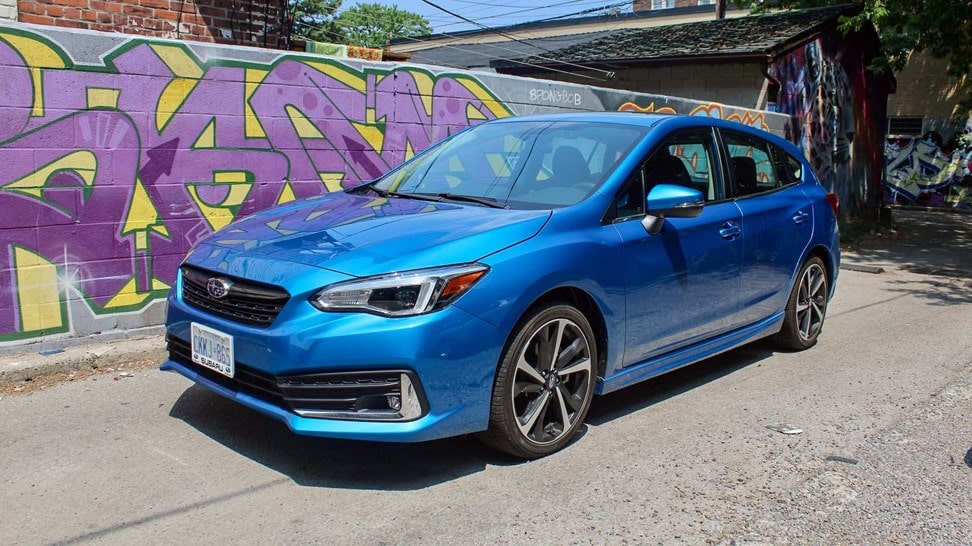 What else can you wish for in the best street racing cars? Let us know in the comment section and Car From Japan will see you soon.