Brief Reviews of Four Nissan Hybrid Cars
Last updated
Jan 22, 2021
0 comments
The direction the car industry is heading right now, hybrid vehicles will have an important part in it. Compared to the past, these cars are now available at lower prices and offer more fuel economy. Many automakers have added hybrid in their lineup, and Nissan is one of them. There are several Nissan hybrid cars that are not only fuel-efficient and pocket-friendly but also have the features to cater to a wide range of customers.
People care much more about the environment now than ever. When vehicles running with clean fuel or electrical power are the hotshots, hybrid vehicles have also created a customer base. Hybrid cars from not only Nissan but all automakers have many benefits. But you'd want to buy them for three main reasons:
Less emissions that cur running with fossil fuel.
More fuel-efficient.
Lower fees as many cities will charge less road tax and congestion tariffs for these cars.
Best Nissan Hybrid Cars
In the beginning, many people could not afford hybrid cars due to their high price tags. But the prices have come within the reach of many people in recent years. If you want a combination of more mileage, less CO2 emissions, and advanced features, these Nissan hybrid cars would be the best choices:
1# Nissan Rogue Hybrid
The Rogue hybrid is an affordable compact crossover that is good on gas. The 2019 model comes with more standard safety features, a high-end cabin, and even an all-wheel-drive version.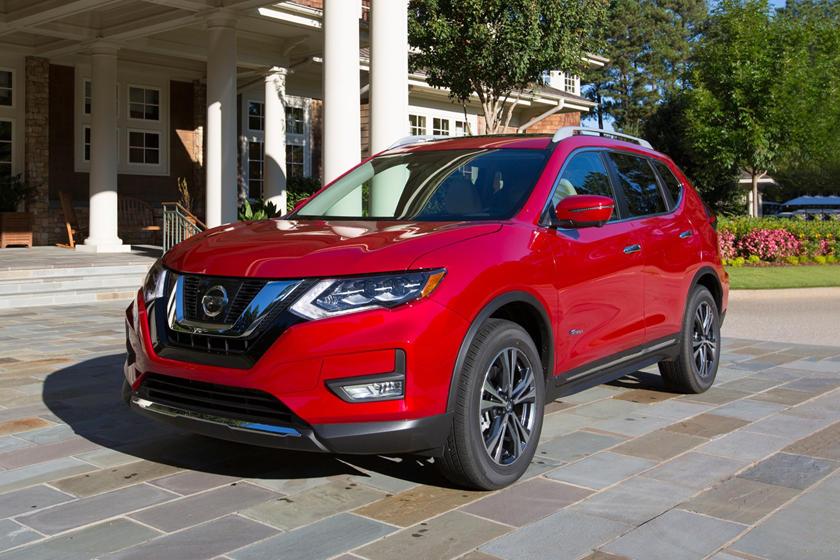 All trim models run with a unit combined of an electric motor and a 2.0L 4-cylinder engine. With the help of an Xtronic CVT, it can generate 176 HP. It gives 33 mpg in the city and 35 mpg on the highway.
The base trim of the Rogue hybrid costs a little more than $27,000, which is inexpensive considering other market-leading hybrid and electric SUVs. The highest trim costs around $31,000, which is in line with the higher trims of the competitors.
2# Nissan Altima Hybrid
The most striking aspect of the Nissan Altima hybrid is the car's safety features. The National Highway Traffic Safety Administration gave it 5 out of 5 overall safety score. Other safety standards include a stability control, anti-whiplash, and airbags deployment for the front, side, and overhead impacts. There is a security system that prevents unwanted intrusion.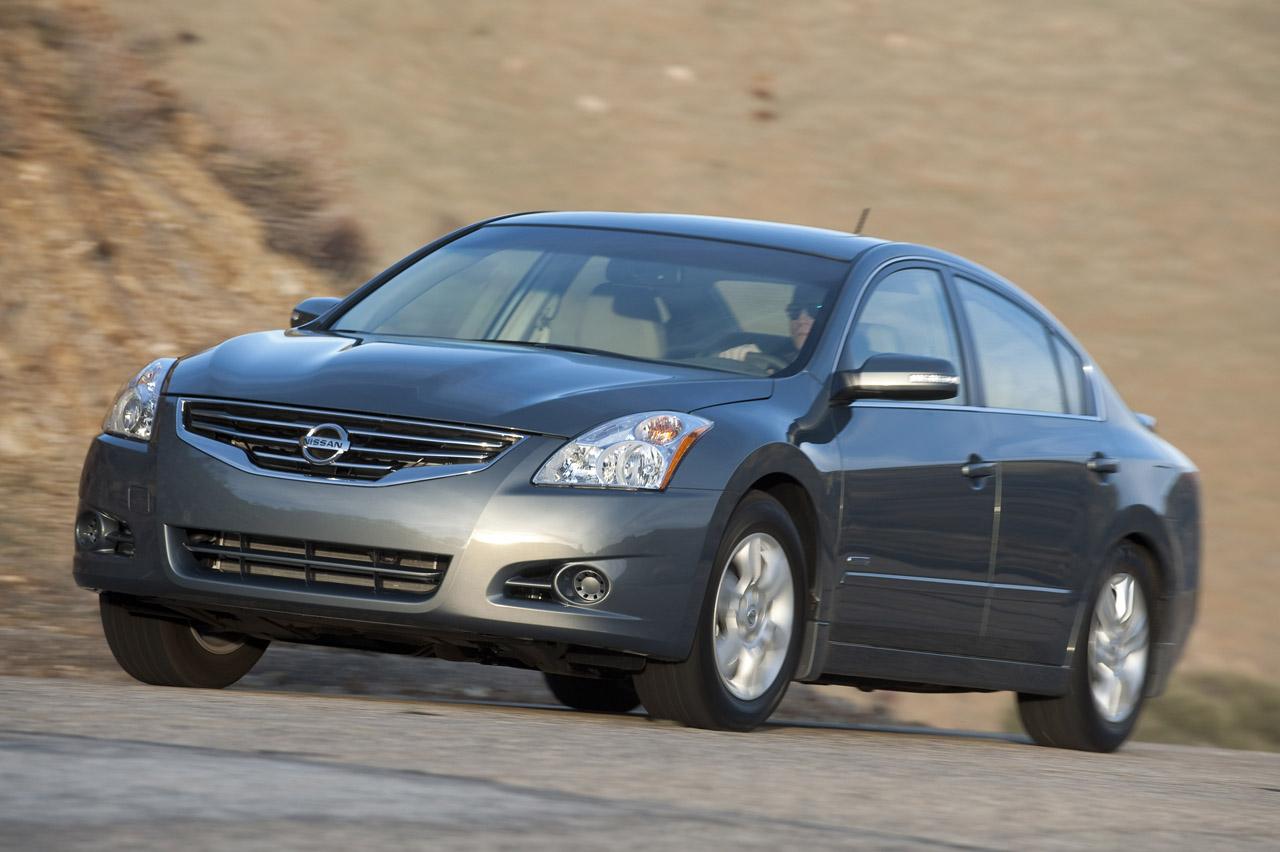 Due to the excellent safety rating, the sedan style vehicle is suitable for families. The interior is also roomy enough for a group of five people to travel together. Available in two engine configurations, including a 2.5L (175 hp and 180 lb-ft of torque) and a 3.5L V-6 unit (270 hp and 258 lb-ft of torque). With 35/33 mpg in city/highway, its fuel efficiency is on par with other mid-size hybrid vehicles.
This is a high-spirited mid-size sedan compared to its rivals such as Toyota Camry, Honda Accord, and Ford Fusion. It dons a sportier look and offers a handful of useful features such as an auto-locking feature, heated mirrors, power door locks, driver lumbar support, and more.
SEE MORE
3# Nissan Pathfinder Hybrid
The Pathfinder is a large SUV capable of accommodating seven people. Featuring a fresh style and a handful of useful features, the car is perfect for a large family.
Equipped with a 2.5-L, supercharged 4-cylinder engine that can yield the same power as a V6 engine. With 250 hp, it can haul up to 3,500 pounds. The engine saves fuel by engaging only when it needs to, squeezing 25/28 mpg on the city/highway.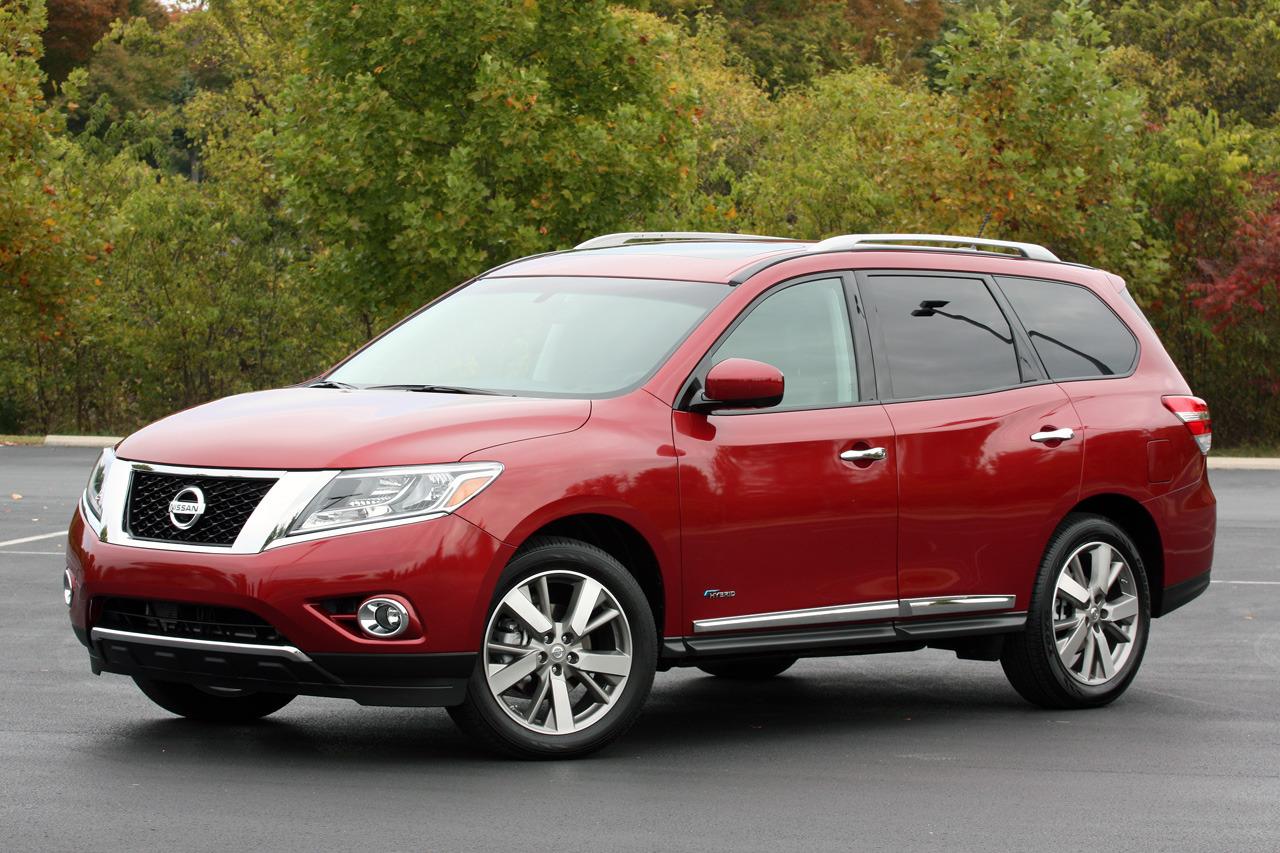 In fact, the electric motor and petrol engine work in harmony to provide the best fuel economy. The petrol engine works at high speeds while the electric motor steps in at low speeds, coasting, and braking. It's not as fuel-efficient as Altima or Rogue, but the figures are still impressive considering its large size.
The Pathfinder is unique in the sense that you can choose between various driving modes, including an auto mode, two-wheel drive, and four-wheel drive. You can get better mileage by switching between these modes, depending on the road and weather conditions.
4# Nissan Murano Hybrid
Arguably the least popular of Nissan hybrid cars but it still offers a better performance, especially compared to the Pathfinder.
Coming to the market after Pathfinder got canceled in 2015, Murano is a gasoline-electric crossover that did not receive the cool reception of its predecessor. Due to the limited production, it could not garner much fanfare, but it still offers better mileage than the Pathfinder.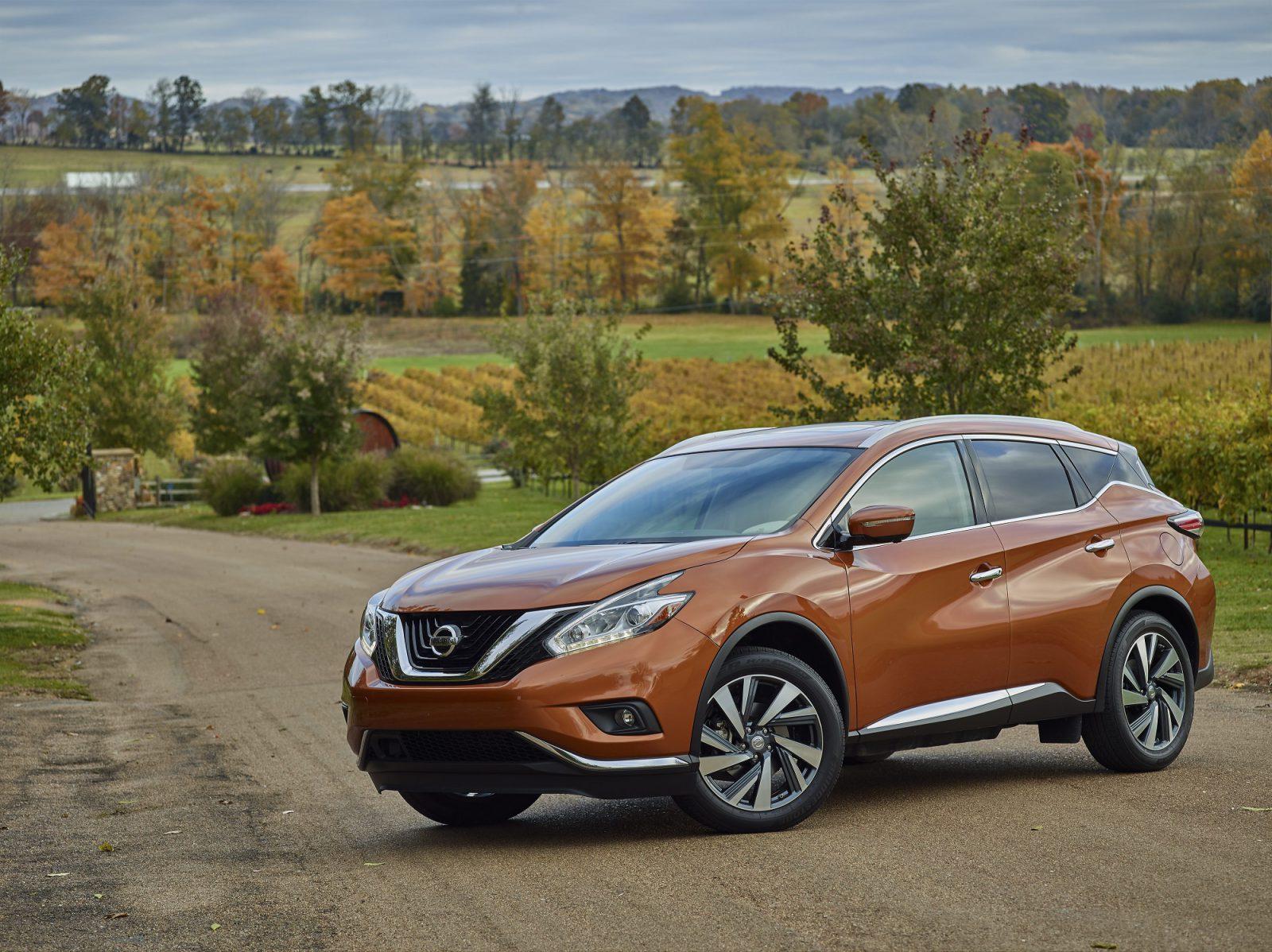 Based on the same powertrain as the Pathfinder, Murano runs on a 2.5L supercharged 4-cylinder engine and a 20 hp electric motor, which draws power from a Li-ion battery pack. The combined output is 250 hp, and it offers a mileage of 26 city/30 highway.
Murano's towing capacity is 1,500, which is much less than that of the Pathfinder, which is a larger vehicle. This model has an Eco mode that ensures maximum efficiency by adjusting climate control settings and throttle mapping. It has various comfort features including leather seat trims, driver lumbar support, heated front seats, seatback, and cushions, and more.