Used Honda Accord for sale
(134 Results)
Photo
Model

Year

Km

Engine

Grade

Car Price

Total Price

1988




Jul

110,000


km

2,000


cc

2021




Jun

45,000


km

2,000


cc

2020




Nov

22,100


km

2,000


cc

2021




Mar

30,900


km

2,000


cc

2021




Apr

41,900


km

2,000


cc

2016




Sep

92,000


km

2,000


cc

2016




Jun

80,000


km

2,000


cc

2014




Apr

122,000


km

2,000


cc

2003




Feb

147,000


km

2,000


cc
Photo
Model

Year

Km

Engine

Grade

Car Price

Total Price

2017




Feb

86,600


km

2,000


cc

2001




94,000


km

2,200


cc

2017




Sep

41,000


km

2,000


cc

2017




Mar

54,000


km

2,000


cc

2021




Sep

35,000


km

2,000


cc

2020




Mar

36,700


km

2,000


cc
Buying Guide
The Honda Accord is one of the best-selling nameplates in the Honda history. It's a perennial finisher in the top 10 sellers in the U.S. every year. As a result, it's a prime target for other family sedans. Edgy design, high-tech equipment, powerful yet efficient engines, and premium interior materials come together to push the 2014 Honda Accord to be a leader in a tough and competitive segment. With the all-new ninth-generation model that was introduced this past year, Honda perfected some of the design flair and sophistication. Yet it's also retained some of the elegant, upright look of Accords past, nodding to comfort and practicality.
Car From Japan mainly sells 2013-2014 models of this Honda Accord. Related to money, used Honda Accord for sale by Car From Japan here got greatly reasonable prices ranging from US$15,771 to US$18,290 and, we got incredibly prices down to US$12,224.
Honda Accord: The Sedan Celebrity From Honda
1. Overview
Accords have always been well-rounded vehicles, a trait that, along with their strong privilege for trouble-free ownership, has contributed greatly to this Honda's massive popularity. Our Honda Accord in the collection continues that tradition. Even the volume-selling models with a four-cylinder engine and automatic transmission (technically, a continuously variable transmission, or CVT) provide a virtually unbeatable combination of performance and fuel efficiency. For proof, look at its swift 7.8-second 0-60-mph time along with an EPA combined fuel economy estimate of 30 mpg. Those would be impressive stats for a compact car, let alone a roomy, comfortable midsize sedan.
Comfort and value play into the Accord success story, too. Honda's midsize car has a roomy cabin with comfortable seating (its backseat is particularly impressive) and a quiet ride. And even the base LX trim level comes standard with plenty of features, including dual-zone automatic climate control, iPod/USB integration and a rearview camera -- amenities that are often optional even on pricier cars. With its performance, outstanding fuel economy, precise handling, accommodating cabin and good overall reputation, the 2014 Honda Accord is one of our top picks in the hugely competitive midsize sedan segment.
2. Exterior Magnificence
It's good to look at in an unobtrusive sort of way following the current idiom of pronounced grille, high, 'pancake' boot lid with large wide tail lights and an almost coupe sweep to the roofline.
It rolls on 16-inch alloys and has a full-size alloy spare. They've dropped the double wishbone front suspension in favour of a MacPherson strut system while the rear is multi-link. It works fine - comfortable and controlled and the whole dynamic package is aided by the newly adopted electric power steering.
3. Interior Comforts
With a few exceptions, the materials in the 2014 Honda Accord have a high-quality look and feel. The overall cockpit design is elegant, and the cabin's tight construction gives the impression of an entry-level luxury car, rather than a workaday family car. The dash design embraces the spirit of legibility with an effective three-tier layout. At the top is the crisp-looking 8-inch display that offers varying levels of information and, depending on the trim level, audio and navigation interfaces. Meanwhile, the main instrument displays provide enough information without being cluttered and overwhelming.
Both front and rear occupants will find plenty of legroom and shoulder room -- the sedan's backseat is arguably best in class with its combination of space and comfort. Road and tire noise -- which in previous generations of the Accord could be rather annoying -- are noticeably reduced now thanks in part to two active noise-cancellation systems. Inside is stylish and modern highlighted by a large info' screen and a secondary touch screen for other controls. The VTi scores a reasonable amount of kit including a reverse camera, cruise, multi-function wheel, Bluetooth phone and audio, dual-zone climate control, hill-start assist and OK audio
4. Operational Excellence & Safety Features
Of course, with "2.0T" right in the name, there's no way to avoid discussing the brisk acceleration enabled by that engine. A cousin to the 2.0-liter in the Civic Type R, the turbo mill endows the Accord with 252 horsepower and 273 pound-feet of torque, the latter offered all the way from 1,500 through 4,000 rpm. That's quite a bit more verve than the 1.5-liter turbo engine in other Accords, which serves up a perfectly adequate 192 hp and 192 lb-ft and mates either to a manual or a continuously variable transmission.
Every 2014 Honda Accord comes with antilock disc brakes, stability and traction control, active front head restraints, front seat side airbags and side curtain airbags. A rearview camera is also standard across the board. Blind-spot monitoring, lane-departure and forward-collision warning systems are available via upper trim levels. Notable is the LaneWatch blind-spot system (EX trim and above), which instantly switches the 8-inch screen's display to a low and wide view of the passenger side of the car when the right turn signal is engaged. A camera in the right-side mirror provides the confidence-inspiring view, and acclimating to catching the view in the center-dash display is quick and natural.
5. Relentless Performance
On boost, the engine whips the Goodyear Eagle Touring tires into a frenzy and pulls swiftly through the manual transmission's lower gears. It's quite exciting for what is, ultimately, an ordinary family sedan.Fortunately the engine is not all about big boost, and operates smoothly and quietly in more quotidian driving situations. There's ample torque right off idle for spurting through city traffic and enough midrange punch you don't even need to worry if you forget to downshift before merging.
Big credit also must go to the car's six-speed manual, which has to be among the loveliest gearshifts you can find in a new car today. Light enough to use with two fingers, direct enough that you never mistake one gate for another and paired with a just-right clutch pedal, it's the sort of stick-shift arrangement that takes no effort at all to drive - even in stop-and-go city traffic. But I wouldn't fault anyone for buying this car with the optional 10-speed automatic transmission instead.
A Lucrative Investment
This is our summary of the Honda Accord to help you better consider the purchase for an used car from us
Strengths
Excellent fuel economy (even the V-6)
Responsive handling, composed ride
Roomy backseat and cargo area
Cabin refinement
Top safety ratings and advanced safety tech
Weaknesses
Exterior shape blends in with the past
Climate and audio interfaces
Confusing dual-screen layout in upper trims
Clunky one-piece folding rear seat

We, the Car From Japan company, is always ready to deliver the best of the best Honda Accord used car to you, with reasonable prices and reasonable quality.
User Reviews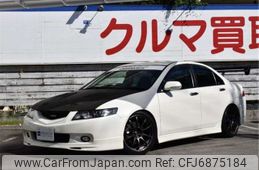 Honda Accord 2003
44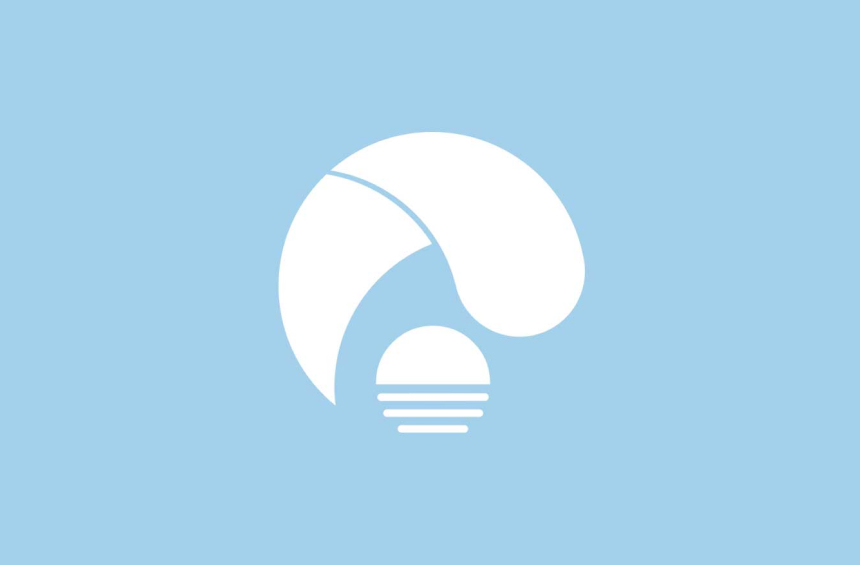 Wei Xiao
Verified Buyer

Canada
Satisfied
Car received!