4-Door Coupes: What Are They Really?
Last updated
Jul 02, 2021
0 comments
Ever since the term was coined, the four-door coupe has confused many folks for a while. Traditionally, a coupe is defined by most as a two-door vehicle, as opposed to a four-door sedan. However, coupes can actually come in the four-door version and many sedans are two-door. Recent examples of 4-door coupes include the 2005 Mercedes-Benz CLS, 2012 BMW 6 Series Gran Coupe and 2010 Audi A7. 
Read on to find out what makes a four-door vehicle a coupe, how four-door coupes differ from their traditional two-door counterparts, plus interesting facts on their history, and a brief comparison between four-door coupes and four-door sedans. At the end of the day, the number of doors the vehicle has doesn't decide whether it's a coupe, but rather the notable roof that runs all the way back to the trunk. 
What Makes a 4-door Car a Coupe?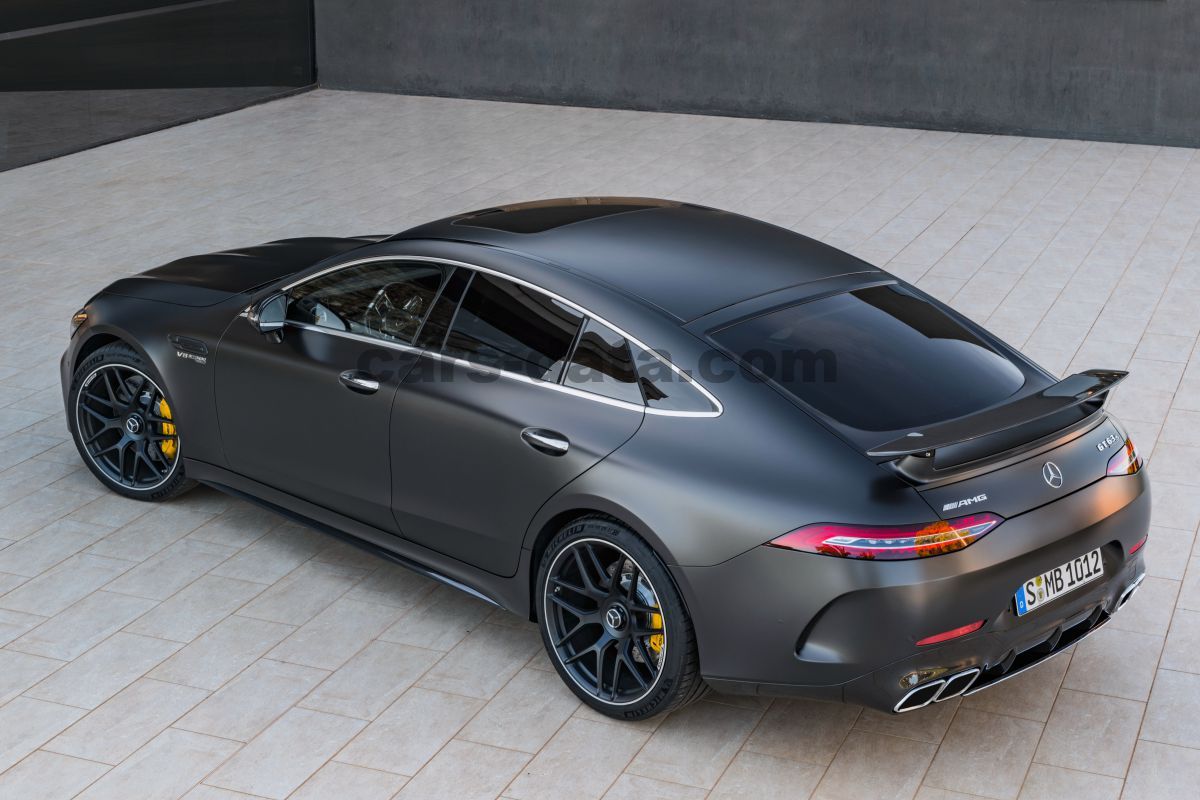 A Bit of History
Although the term four-door coupe only started to cause confusion quite recently, its history dated all the way back to 1962, and its father was the UK automaker Rover. Rover's second generation of the P5 offered a four-door version of the coupe body style, but lowered the roofline by 1.5 inches and used thinner b-pillars. 
For a while, there was no other four-door coupe introduced to the market until 1992, when the third-generation Nissan Leopard made its appearance and some enthusiasts claimed it to be a four-door coupe. It is not, and it was only until the introduction of the 2005 Mercedes-Benz CLS that we got a real four-door, four-seater coupe with that genuine sloping roofline running all the way back to the trunk. This sleek roof is the distinct feature that defines a coupe, no matter how many doors it has.
Best Rated 4-Door Coupes To Buy in 2021
So far, the four-door coupe wave has mostly been ridden by European automakers, and mainly German at that. Mercedes has come a long way to make sure its four-door- coupe can offer decent room for rear passengers, something that's hard to achieve with this type of vehicle. Audi and BMW have also started to nail it down with some iconic offerings. 
Other than these three manufacturers, we have yet to see four-door coupes by the more affordable brands like Toyota or Honda. The highest rated 4-door coupes in terms of aesthetics, performance and safety are predominantly offered by BMW, Audi and Mercedes Benz. 
Models from BMW include the BMW 2 Series Gran Coupe, BMW 4 Series Gran Coupe, BMW 8 Series Gran Coupe, BMW M6 Gran Coupe, BMW M8 Gran Coupe, and BMW Alpina B6. Audi offers the Audi RS5 Sportback, Audi A5 Sportback, Audi A7 Sportback and Audi S7 Sportback. Popular 4-door coupes from Mercedes Benz are the Mercedes-AMG CLA 35, Mercedes-AMG CLA 45, Mercedes-AMG GT 53, Mercedes-AMG GT 63, Mercedes-AMG CLS 53, Mercedes-Benz CLA-Class, and Mercedes-Benz CLS-Class.
4-Door Coupes vs 2-Door Coupes
Some claim that the four-door coupe is just a marketing term, but it is certainly descriptive of the vehicle's features. Regardless of the unconventional four-door configuration, it's the design of a car that gives a 4-door car the badass title of a "coupe". A coupe must boast that distinctive and cool, sleek sloping roofline running all the way to the trunk. This design is one of the reasons why most coupe drivers are typically single young males, who are drawn to this clean, modern, fashionable and lively aesthetics.
Pricing
Four-door coupes often demand a hefty price tag, and while their two-door counterparts are already generally more expensive than an equivalent four-door sedan, four-door coupes are still significantly more pricey. Do not expect to find affordable models in this category, but there are a few that's more reasonably priced than the remaining majority.
Pricing can range from $40,000 all the way to $140,000, some even falls north of this mark. Essentially, an Audi or Mercedes in this category wouldn't demand the same price as a Bentley, but they are still expensive, especially for their limited people-hauling capacity. If you are looking for additional options and trim packages, you'll often have to pay a huge additional amount on top, which might be hard to swallow for many folks who are looking for a fashionable ride. 
Engine Performance
These four-door coupes are still coupes, so they are smaller, have excellent aerodynamics and often come with a decent or more than decent engine. Standard engines are often very powerful in comparison with the traditional tow-door coupes. Engine power for the current four-door coupe models can vary greatly, ranging from 221 horsepower up to a maddening 600 horsepower. When coupling with their design and aerodynamics, this makes for a recipe for quite a lot of fun.
Size
Over the years, the size of 4-door coupes has also increased significantly. A representative example is the BMW M8, one of the highest rated four-door coupes on the current market, with its size progressively growing in recent years from its nimble predecessors. 
All of these cars seat a minimum of four people as claimed by their manufacturers, but that's a hard sell. If you know anything about coupes at all, the low and sloped roofline always means less headroom space for passengers sitting at the rear bench. So while you might be able to find a few sedan that offers the kind of fun ride and performance of a coupe, you'd never, ever find a coupe with the cabin comfort of even the smallest sedan. 
READ MORE
4-Door Coupes vs 4-Door Sedans & Hatchbacks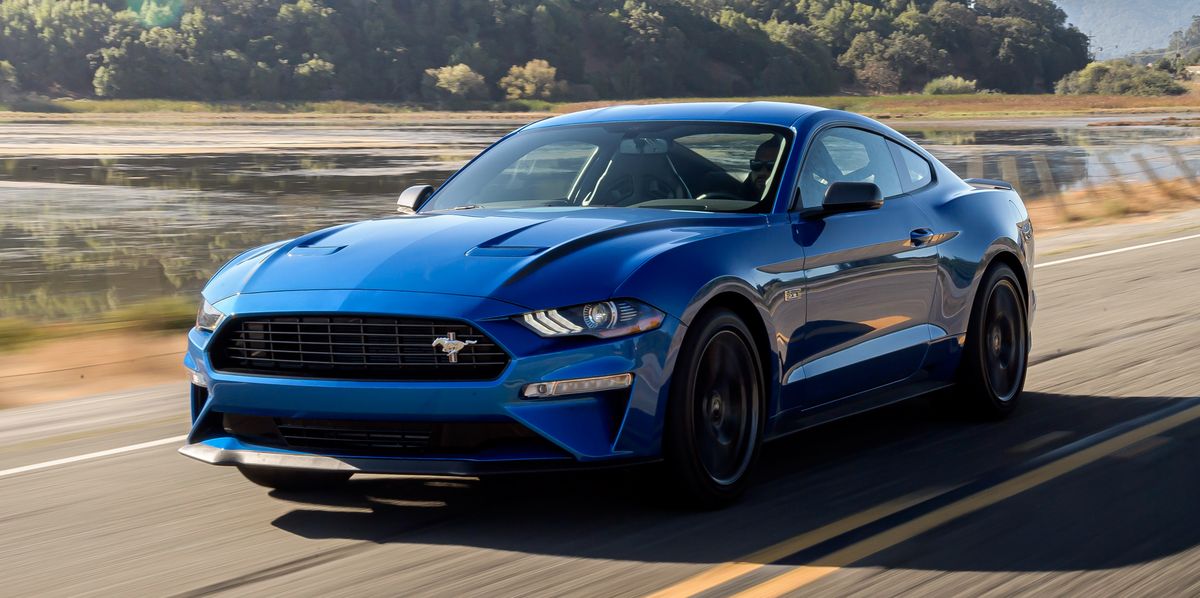 Coupes are often compared with, and not uncommonly confused with, the four-door sedans. Compared to four-door sedans, four-door coupes typically have larger front-row doors, so the driver and front-row passengers can enter and exit the vehicle with more ease. 
There really isn't a major difference in safety between a four-door coupe and a four-door sedan. It's just that sedans are larger and heavier, while coupes are more lightweight and have a nimbler footprint, which allows for excellent aerodynamics and sportier rides. 
Most four-door coupes we see today are more expensive than 4-door sedans. Due to their high price tag, coupe-style sports cars typically have a higher theft rate than average, which means that they often demand higher insurance rates. Another factor that contributes to their expensive insurance is the fact that the majority of coupe drivers are young, which is a synonym with "high risk" for any car insurance provider.
In comparison with hatchbacks, both sedans and coupes have a clear divide between the rear seats and trunk, unlike hatchbacks. And hatchbacks have both the four-door and two-door versions, while traditionally, sedans are four-door and coupes are two-door. 
As noted above about powerful engines and sporty performance, sports cars are usually two-door, two-seater coupes or coupe-style cars. That said, there are quite a few four-door sports cars as well, including the BMW M3 and BMW M5, the legendary Volkswagen GTI, Subaru WRX, Mini Cooper Countryman and Chevrolet SS.
For more interesting articles like this, head to our comprehensive library of car comparisons.