Top 7 Safest Cars for Teens: A Useful List for Parents
Last updated
May 06, 2021
0 comments
A huge number of teenagers have their driver's licenses and are often considered to be highly inexperienced drivers. The safest cars for teens are the ones that provide them with as much protection as possible, even if they do not yet know how to drive well. These cars should also be equipped with advanced safety features along with having a high crash test rating.
The Top 7 Picks for the Safest Cars for Teens
There are many things to consider when looking for a safe car, and it can be difficult to know where to start. Here we have compiled a list (in no particular order) of the safest cars that your teenage kid will love driving while also keeping you at ease.
Subaru Legacy (Mid-size Car)
The Legacy has been recognized as a top safety pick by the IIHS and is one of the safest sedans in its class. It also comes with Subaru's EyeSight system, which helps to detect pedestrians or cyclists on either side of your vehicle when you're driving at speeds up to 20 miles per hour. The Lane Keep Assist function will also help drivers stay centered in their lanes while navigating curves without using turn signals for an extended distance.
As long as the Legacy is a 2013 or newer model, it could also be a great choice if you are looking for the safest used cars for teens.
Toyota Corolla Hatchback (Small Car)
Toyota Corolla hatchback is a good option for the safety of a teen driver. It has excellent crash test ratings and also very reliable because of being a Toyota. Add to these features a reasonable price tag, and it becomes a very good choice to be a teenager's first car.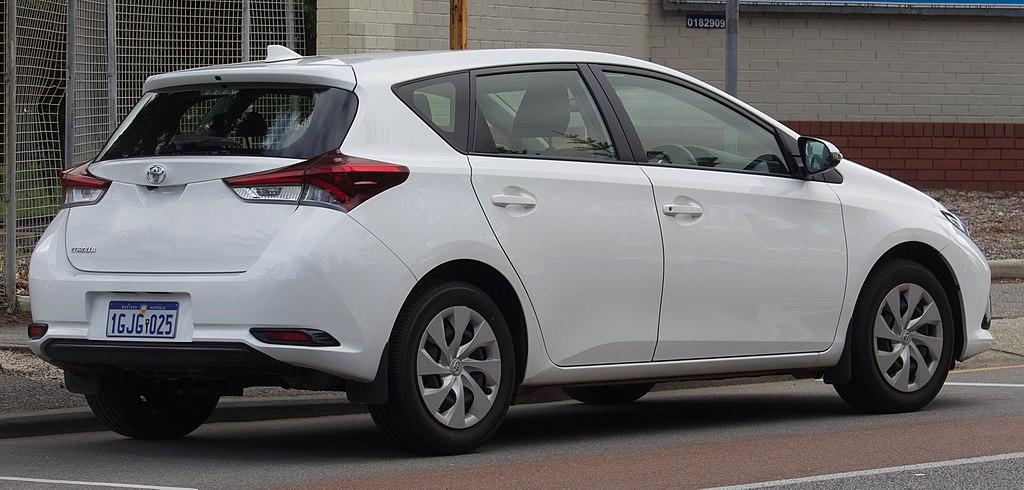 The Corolla has standard safety features like anti-lock brakes and traction control as well as other advanced features like blind-spot monitoring or rear camera to help ease those first few years on the road. Purchase a 2019 or newer model to get all the latest safety updates.
Mazda 3 (Small Car)
The Mazda 3 (both hatchback and sedan versions) is one of the best cars for teens with good acceleration and braking systems. These features come in handy when learning to drive in traffic intersections or just trying to merge onto the highway.
The car offers Hill Start Assist that helps when you're going downhill and start out from an incline. This system maintains control of the vehicle by not allowing it to roll backward during acceleration while simultaneously maintaining brake pressure when needed.
Rear Cross-Traffic Alert is another great safety feature. It helps drivers see what's behind their vehicles at intersections without having to turn around.
Nissan Rogue (Small SUV)
Rogue will keep the teen driver safe on highways or anywhere where brakes need to be applied suddenly. The steering is responsive, even with a low driver body mass index. A rearview camera comes in handy when backing up at an intersection or for parking assistance.
This small SUV is safe for young drivers because it comes with a series of standard safety features. The car has the best front crash prevention system in its class. It also offers plenty of airbags to protect you and your passengers from injury during an accident. It's equipped with blind-spot warning, lane departure warning, and rear cross-traffic alert systems. These features all work together to keep everyone inside the vehicle as safe as possible.
Rogue comes standard with NissanConnect Services that lets parents monitor their teen's trips via GPS so they'll stay safe no matter where they go! Undoubtedly, one of the safest cars for teens.
SEE MORE
Subaru Outback (Mid-size Car)
The Subaru Outback has impressive safety ratings and excellent performance in crash tests. It is equipped with upsized headlamp units that are designed for enhanced performance. At night or in bad weather, these headlights provide an average of 25% more light than traditional systems. Various safety features include a rearview camera system, braking assist technology, and driver attention alerts. A stability control system provides additional assistance on slippery surfaces.
The Outback is one of the safest cars for young drivers because its safety features are some of the best on any car.
Audi Q3 (Mid-size Car)
The Audi Q-series is one of the safest cars for teens. They are built with a low center of gravity, which means that even in crashes, they will protect passengers and keep them safe inside. They also have safety features, such as airbags, to save occupants from being hurt during collisions.
Plus, the Q3 is equipped with front collision prevention technology. It can sense when you're about to hit something head-on or just barely off course. In these cases, the system automatically apply the brakes. The car also offers airbags and anti-lock brakes to help a teen driver stay safe on the road.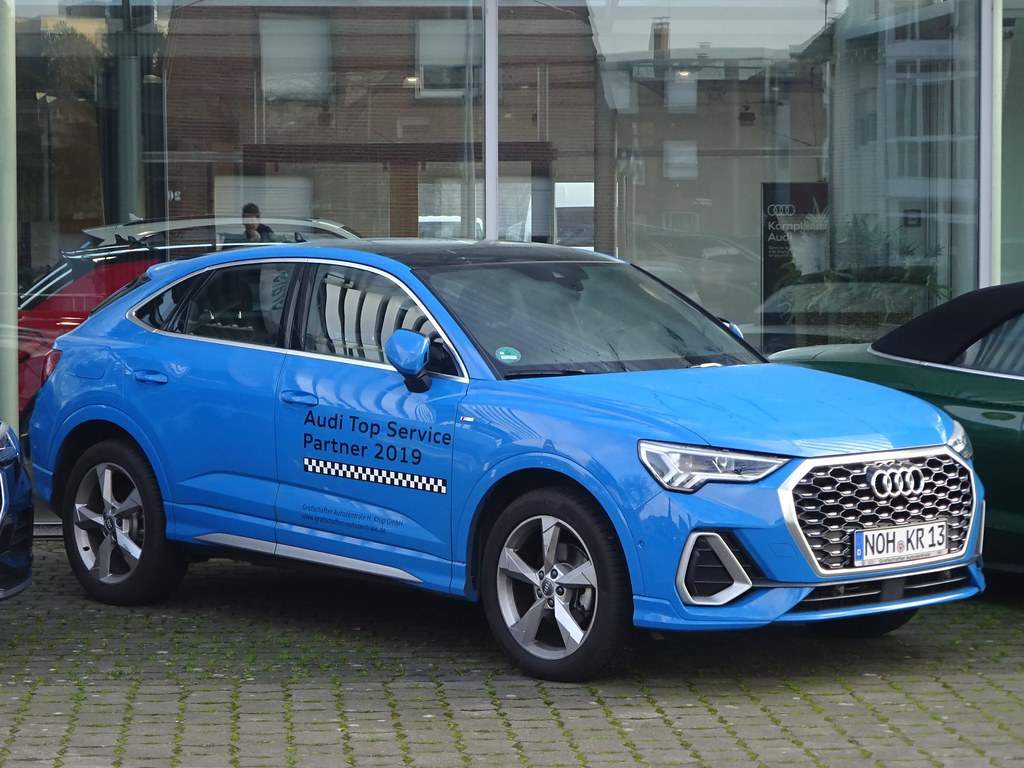 Being a top Audi model, Q3 comes standard with all sorts of advanced driver assistance systems. It has lane departure warning system and forward collision alert warning system. These features monitor your surroundings at all times while driving and alerts you when there's an impending collision.
Honda CR-V (Small SUV)
When it comes to crash ratings, this SUV ranks among one of the safest vehicles out there. This is the safest car for teen drivers with its anti-lock brake system (ABS) and advanced safety features. The Honda Sensing technology offers many different driver assistance systems and alerts if something goes wrong on the road ahead.
The car has electronic stability control to help you avoid collisions on wet surfaces, snow-covered roads, and during sudden stops.
Conclusion
Teen drivers are kind of reckless and they don't always understand the driving and road conditions due to inexperience. To keep them safe on the road, you must pick from some of the safest cars out there. This list of the safest cars for teens has good crash ratings and many practical safety features. Most of them are not that much expensive or big in size, perfect for being the first car of a teenager.