How To Fix Hail Damage – 3 Ways To Do
Last updated
Aug 20, 2018
0 comments
A sudden hailstorm can damage your car in a terrible way and leave ugly dents on its surface. There is little you can to to prevent the power of weather, but there is plenty you can do to repair it. So if you want to know how to fix hail damage, here are a few useful tips for you.
How To Fix Hail Damage On Your Car At Home
1. Heating And Cooling Method
There are 3 ways to fix hail damage by using heating and cooling method, let's check them out now:
1.1 Using Dry Ice To Fix The Dents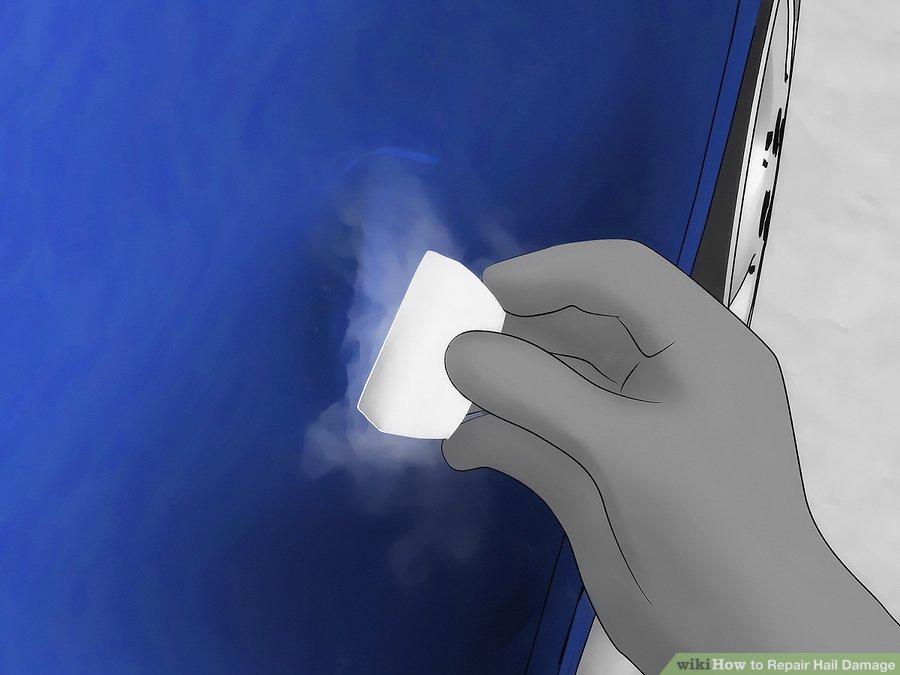 Applying dry ice to the dent is an effective way for fixing hail damage. The huge change in temperature can force the dents to pop out. Everything for you to do is just moving the dry ice around the damaged area to cool the area rapidly. But be careful as dry ice will damage your skin if you don't wear gloves when handling it.
Fixing hail damage by dry ice can be a cool solution, but sometimes it can not remove all of the dents. So in this case, you will need to do additional repairs.
1.2 Parking Your Car In A Sunny Place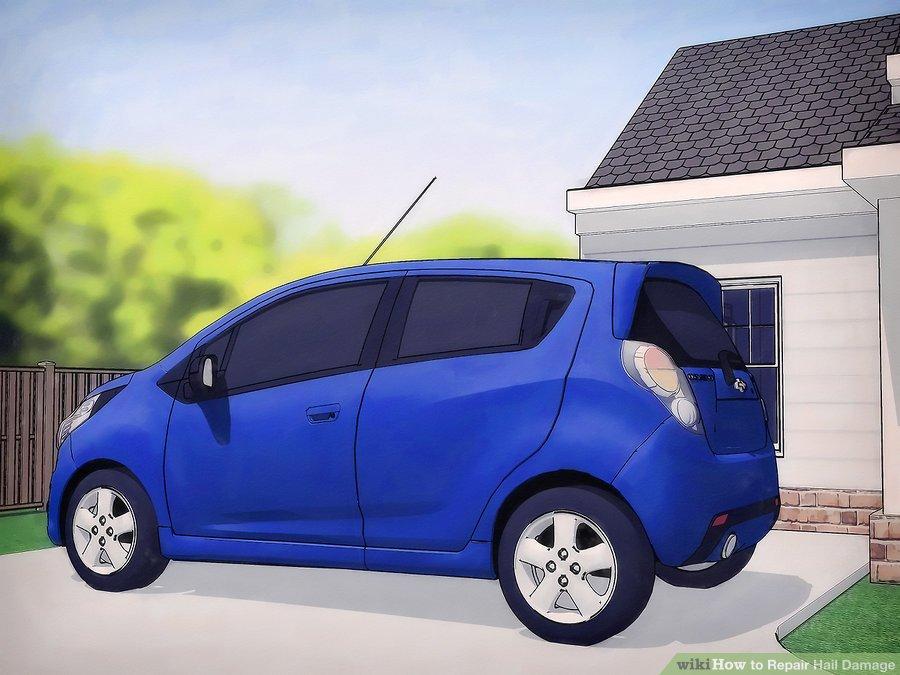 SEE MORE: 
Another way to fix the small dents is parking your car in a sunny area. This is an effective way that most of car enthusiasts all know. By doing this way, the metal will heat up and expand. As the car surface expands, the shallow and light dents will pop out.
The longer you park your car in a sunny area, the more likely this way will work.
1.3 Using Hot Air To Fix The Dents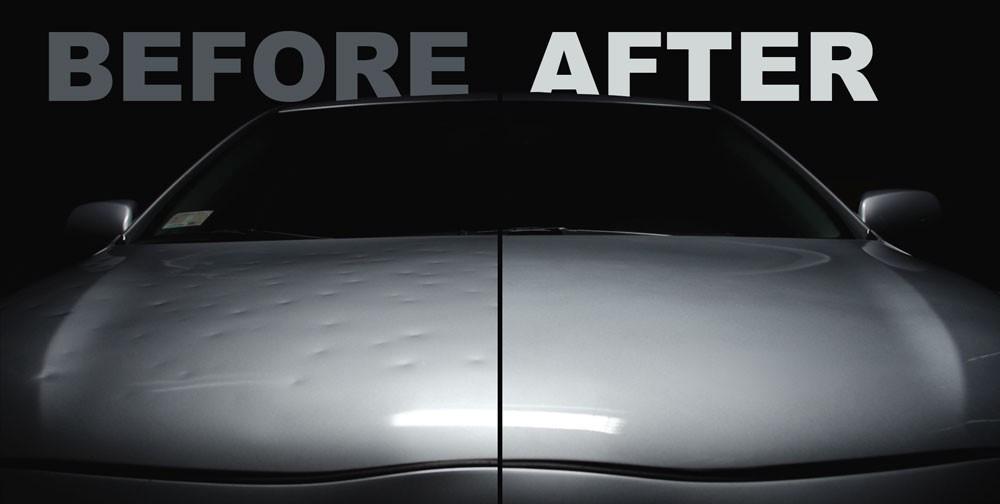 If you can not expose your car to the sunlight, you can use a hair dryer instead. Just aim the hair dryer to the areas you want to fix, and wait until the dents even out. The ideal distance between the hair dryer and the car should be 2-4 inches.  While using a hair dryer, there should be an interval of 2 minutes.
If the car's paint starts discoloring, you should stop applying heat right away. Use a rubbing compound or wax to revise the paint color.
2. Using A Dent Repair Kit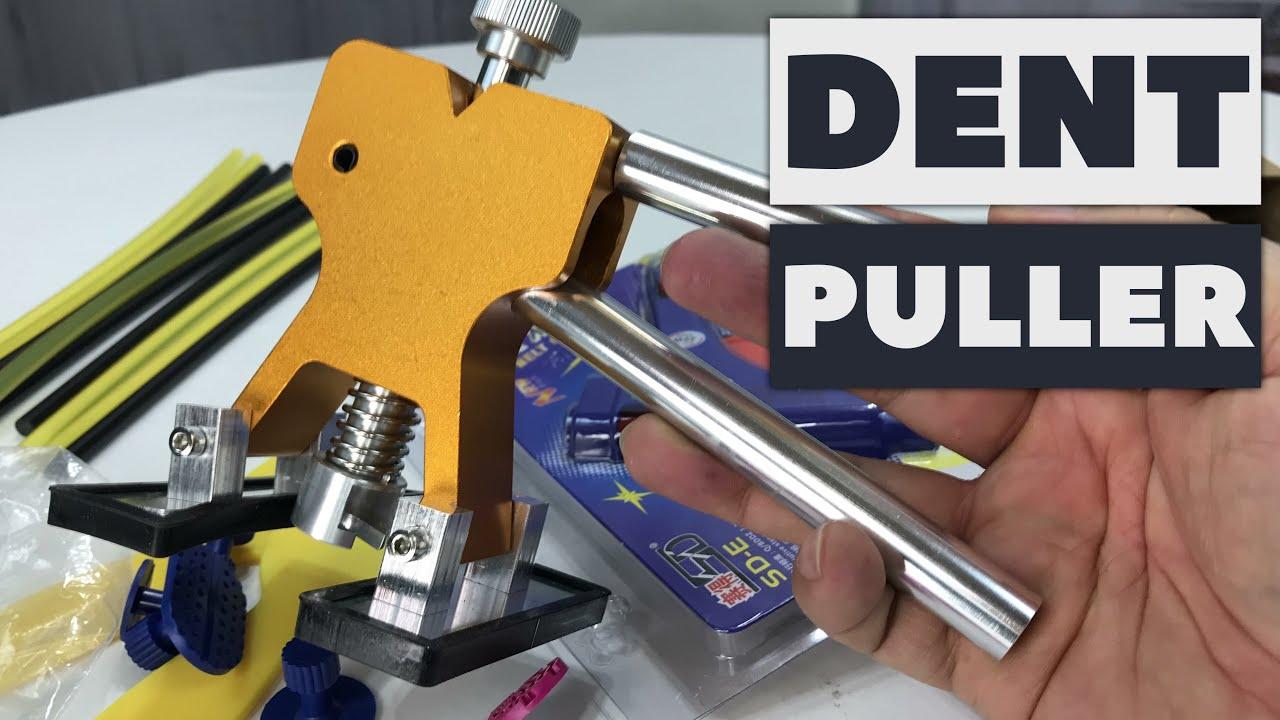 For small dents on your car hood, a car dent repair kit may be a simple and inexpensive solution. You can easily find these kits at any local auto supply store and they are very user-friendly. Each kit often includes a knockdown tool, a glue gun and many stems for different sized dents. You may be surprised at the way the kit works and the professional result it makes. But we do recommend this kid for small dents only. For deep, large dents, it is better if you take your car to garage as the repair kit can not fix them and even cause more damage.
3. Sending Your Car To A Garage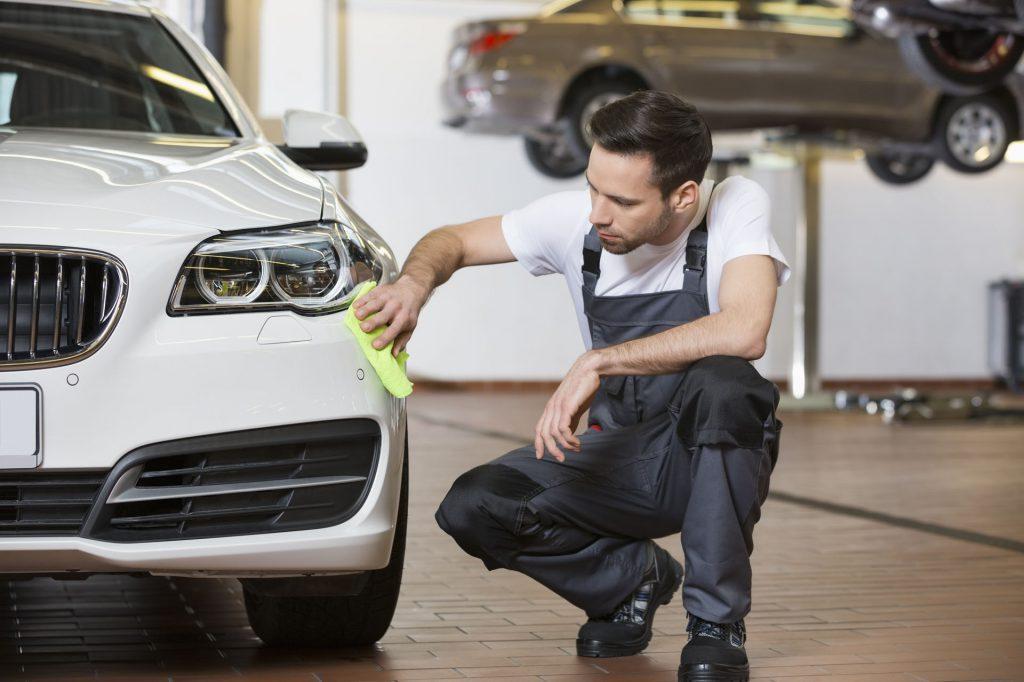 A professional job at a garage is recommended for large, deep dents or terrible damaged surfaces. The fee for fixing hail damage at garage is quite cheap and fast and sometimes require a new paint job. Besides, it is good ideas to compare offered services and prices at various auto supply stores to find out which package works best for your car's situation and your wallet.
>> Are you looking for a used car for sale? Click here << 
How To Avoid Hail Damage
Hail damage is a terrible nightmare for any car owner. So to avoid this situation, you should:
Park your car in a covered or shade place, particularly in hailstorm season.

Make sure you park your car in an safe area if you are going to be going out of town for a long time, if possible. And you should ask someone to check the car for you once in a while.
How Long Does It Take To Fix Hail Damage On A Car?
Repair times are up to the severity of the hailstorm and the damage on your car. For the light or moderate damages, the repairs may take from 1 to 3 days. But for heavy damages, it may take you 2 to 3 weeks as that damages will needs body shop participation, for paint work and panel replacement.
Summary
Hail damage is a worst nightmare for car's owner but we have plenty of ways to avoid and fix this problem. So if you think our article on "How to fix hail damage" is useful for you, give us a 5 star vote. In case you have any question like "How to fix hail damage on hood?" or "How to repair hail damage on car?", leave it in the comment section, we will answer it for you sooner.