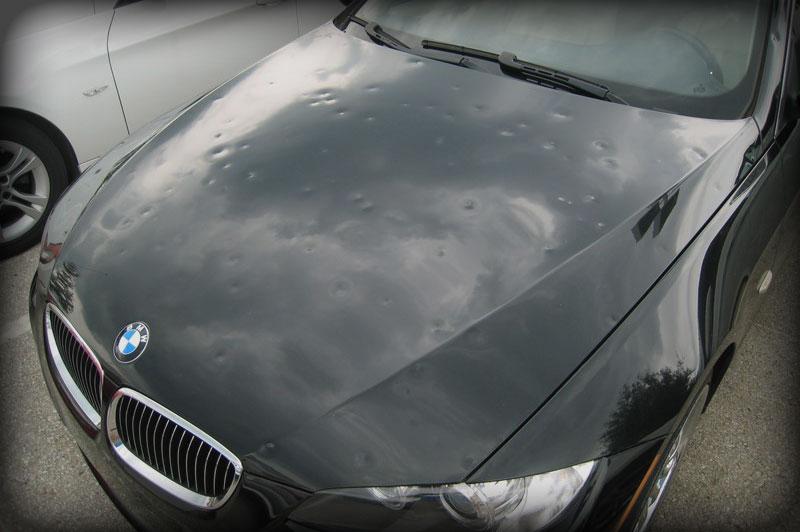 4 Ways to Repair Hail Damages by Yourself
Every year, car owners have to spend thousands of dollars to repair hail damage. Mostly, vehicles without protection are susceptible to hail storm damage. Hail damage ruins the finishing on the surface of your car and, as well as that, leaves nasty dents. Hood, roof, and trunk are the most vulnerable parts. You can follow the techniques below to repair hail damage at home.
#1 – Expose the Car to Sunlight
Primarily you can put the car under scorching summer sun, as a part of fixing hail damage. In this way, the surface will heat up and expand. Besides, the small dents on the car will get even. This method is perfect for you if you live in a sunny place. The more you can expose the sun to the heat, the better it will be. However, beware of the sun's ultraviolet rays, which can, at times, be harmful.
# 2 – Use a Hair Dryer
Auto hail damage repair is also possible by using a hair dresser. Just aim the hair dryer to the areas you want to fix, and wait until the dents even out. While using a hair dryer, there should be an interval of 2 minutes.
Never connect the front of the hair dryer with any parts of the car. The front is usually too hot, and so, will do more damage to your car. The ideal distance between the vehicle and the hair dryer should be 2-4 inches. This method will work only when fixing shallow or light dents.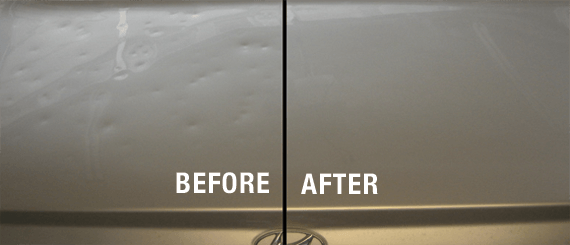 Join our FREE CAR GIVEAWAY Campaign here
# 3 – Use Dry Ice
You can always use a combination of hair dryer and dry ice. Simply put a block of dry ice on the affected area and wait for two minutes. As soon as you see frost accumulating and surrounding the area completely, remove the dry ice and use the dryer to fix the dents.
# 4 – Prevent Hailstorm Damage
If you live in an area prone to hail storm, always remember to park your car in an area safe from hailstorms. And if you are compelled to park your car under the open sky, cover the surface with a medium-thick fabric, with a waterproof cover on the top.
Hailstorm harm is an auto proprietor's most noticeable bad dream and can undoubtedly be evaded with a couple of preventative strides: attempt to stop your auto in a shaded or secured region, particularly amid seasons when hailstorms are predominant. In case will be leaving town for an expanded measure of time, ensure that your auto is stopped in an encased range and, if conceivable, have somebody beware of it every so often. Open spaces will leave your auto powerless against the rage of this normal marvel.