7 Things You Need To Consider Before Choosing A Cargo Carrier
Last updated
Dec 11, 2020
0 comments
Identify the type of cargo, know about the mounting options, and the weight capacity of your vehicle to choose between different types of cargo carriers.
Cargo carriers are extremely useful to add more space to your vehicle. It allows you to make sure you packed everything you need for the trip.
These carriers have grown quite popular and expensive these days. It can also be quite hard to choose among several options. But to choose the best cargo carrier for your vehicle here are 7 factors you need to consider.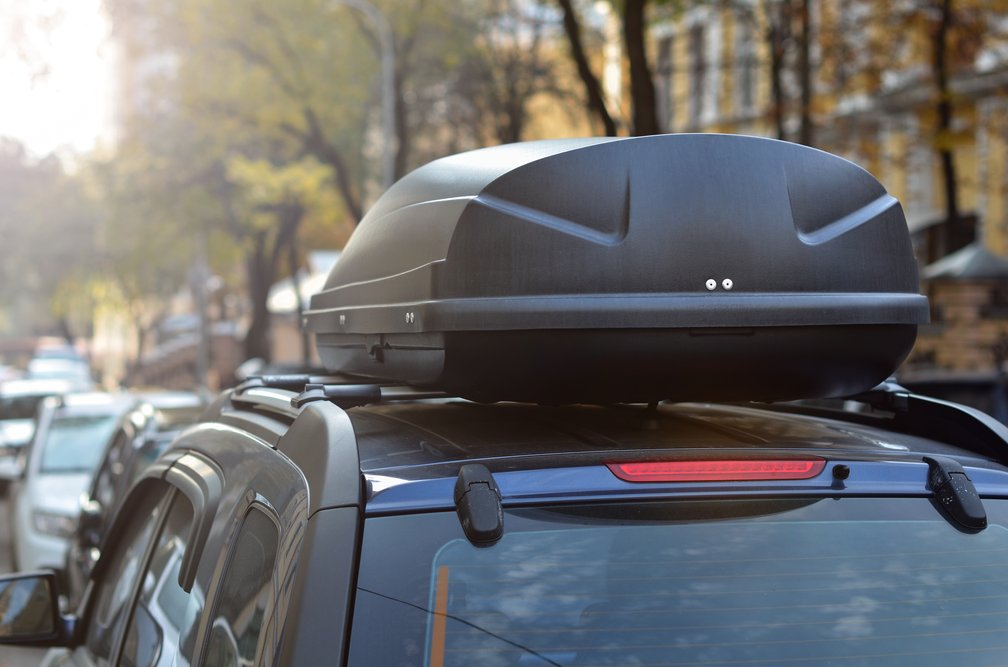 1. How Much Money Are You Willing To Spend?
Before buying any product, the first thing that comes to mind is how much money are we willing to spend on a particular product. So deciding on a budget according to your needs is very important.
There are plenty of expensive cargo carriers, and they come with tons of features. But there are also some affordable ones which are of high quality. You do not have to compromise quality if you spend some time researching on the internet for the right products within your fixed budget.
2. What Are You Trying To Carry?
Are you having trouble carrying an extra cooler? Or do you want to take your mountain bike along with you but want something better than your trunk? 
If you are looking for something to carry your bikes then bike racks will be the solution but if you plan to carry different items, then you would also need extra storage or a cargo box attached to the roof of the car. 
For instance, if you want to carry a lawnmower then you are better off with the best hitch cargo carriers because they are sturdy and have an impressive weight capacity.
3. Where Do You Want To Mount It?
Not every vehicle is the same. SUVs like Toyota Land Cruisers and similar large vehicles have the most mounting capacity just because of their size and mounting options.
Most SUVs have roof-mounted options since they have crossbars and hitches to easily attach them. They are sturdy and also offer a lot of space for your cargo.
Smaller cars like JDMs, on the other hand, are built differently and do not have that much space on top. 
Besides, hitches are not advised for smaller cars because the rear load might create difficulty in driving or smooth functioning of the vehicle. For smaller vehicles, it is best to use cargo carriers or rooftop bags.
Without proper research, and checking the gross weight limit of your vehicle buying a carrier will only make things difficult for you.
4. What Are The Different Types Of Cargos?
A roof box is one of the most commonly known forms of cargo carriers. These are extremely durable and normally very strong, the reason so many individuals favor them when searching for extra storage space.
Another excellent choice is a roof bag. These storage facilities also have some pros and cons. So while buying you need to compare all the functions and facilities carefully and then make a selection.
Hard-Shell Cargo Carriers
These are another common choice for cargo carriers. they provide protection and a good amount of resistance. Most of them are water-resistant and are made of ABS materials.
One other thing to remember about these products is that some items do not fit into them perfectly. Because the edges, top, and bottom are all stiff, it can be hard to store large or oddly shaped items in these hardshell carriers.
Soft-Shell Cargo Carriers
For anybody wanting a more adjustable and flexible carrier and an alternative for the hard shell ones, soft bag carriers are considered an excellent pick.
Generally, they are very lightweight, highly flexible, and can support a wider range of options. Some softshell carriers can fit on the roof of your car and you will not even have to install a roof rack.
High-quality ones are made of PVC and are generally water-resistant but not waterproof and it might not be durable like the hard-shell carriers
5. What Is The Weight Capacity Of Your Vehicle?
To find the weight limit of your vehicle, read the manual, or check the label inside the side door of your car.
Also, be mindful of how much weight you expect to carry on a single ride. You have to make sure you are not putting extra pressure on your vehicle. Even cargo carriers have weight limits. 
If you want to carry several heavy items then go for a more sturdy option with a higher weight capacity.
Otherwise, you will end up compromising the safety of your cargo, carrier, and vehicle.
6. What Is The Hauling Frequency?
Some people do not mind keeping their carriers attached. If you are one of them then you do not need to worry but if you want to take it off after every trip then you should get one that can be mounted and detached easily.
There are also some cases where you have to detach your carrier. If you are parking in a small space or with a low height then taking it off is the safest option. We recommend you buy something that can easily be taken off whenever needed.
7. Is It Secure Enough?
Take a look at the safety features. It's best to get one with an advanced locking system. If the carrier has to be strapped then make sure you have sturdy ratchet straps.
Other than the locking mechanism, get a carrier that can be easily unlocked and opened for getting the items out. As for the opening, cargos that can be opened from either side are the best options.
Final Thoughts
You will be needing a cargo carrier for any outdoor occasion. It is best to do a little research before buying this useful equipment. Since there are a lot of available options consider the tips mentioned above to get the best buy for your buck.