10 Best JDM Cars for Car Enthusiasts
Last updated
Nov 02, 2021
0 comments
If you are a car addict, you may dream of becoming the proud owner of a JDM car. Any USA resident can legally import the classic JDM cars from Japanese dealers and auctions without facing too much red tape. The only condition is the vehicles have to be 25 years old. If you are planning to buy one, you should learn about the best JDM cars currently available in the market.
Best JDM Cars You Should Buy in 2020
JDM vehicles are powerful and have modularity so you can build upon them. Also, many motorheads want to collect them because they are exclusively made for the Japanese domestic market.
This list of best JDM cars will help you pick the right one that you can drive with delight.
1. Mazda RX7 (FD3S)
Many people are reluctant to purchase this third-generation RX7, mostly due to its rotary engine. But, the reality is quite different than what those people think. According to car experts, the twin-turbo 13B Wankel rotary engine is what makes this car unique. These engines are not as hard to manage as many people may think.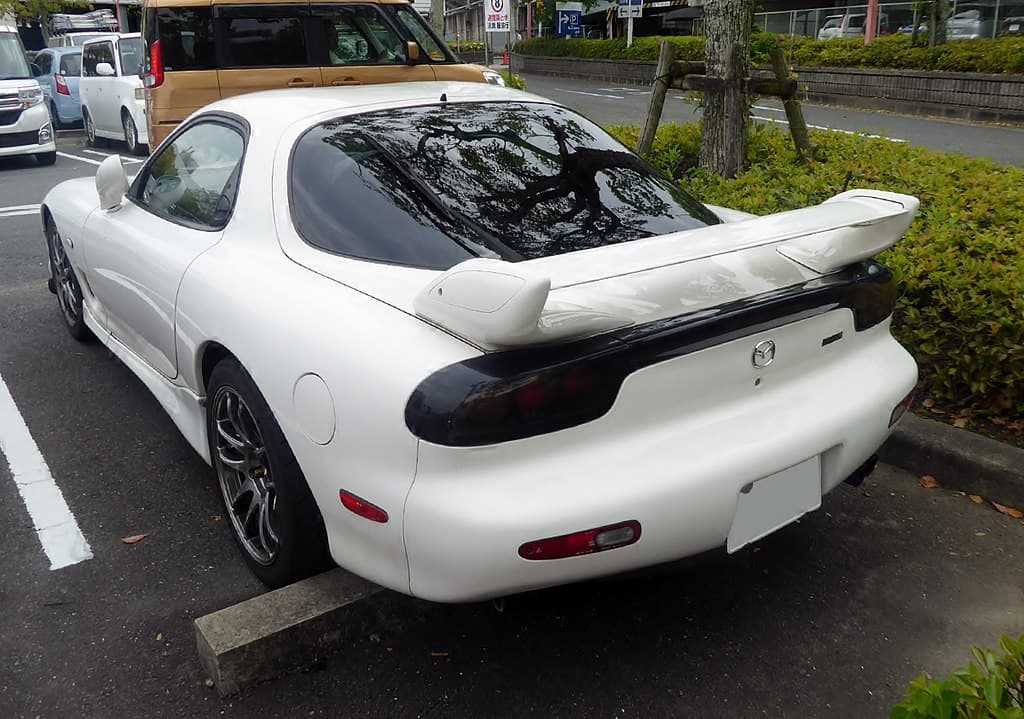 Despite having limited rebuild intervals, rotary engines are dependable. Even the cost of the rebuilding that you have to do after every 100 km is also reasonable. This car also offers you a robust RWD chassis, Recaro seats, a vacuum system, and Bilstein dampers.
2. Mitsubishi Lancer Evolution II GSR
Any World Rally Championship fan would know about the 1994 Mitsubishi Lancer Evolution II GSR. Nicknamed Evo, this is one of the best Japanese street race cars. With a massive engine of Galant VR-4 in a comparatively lighter framework, Lancer Evo II terrifies other drivers.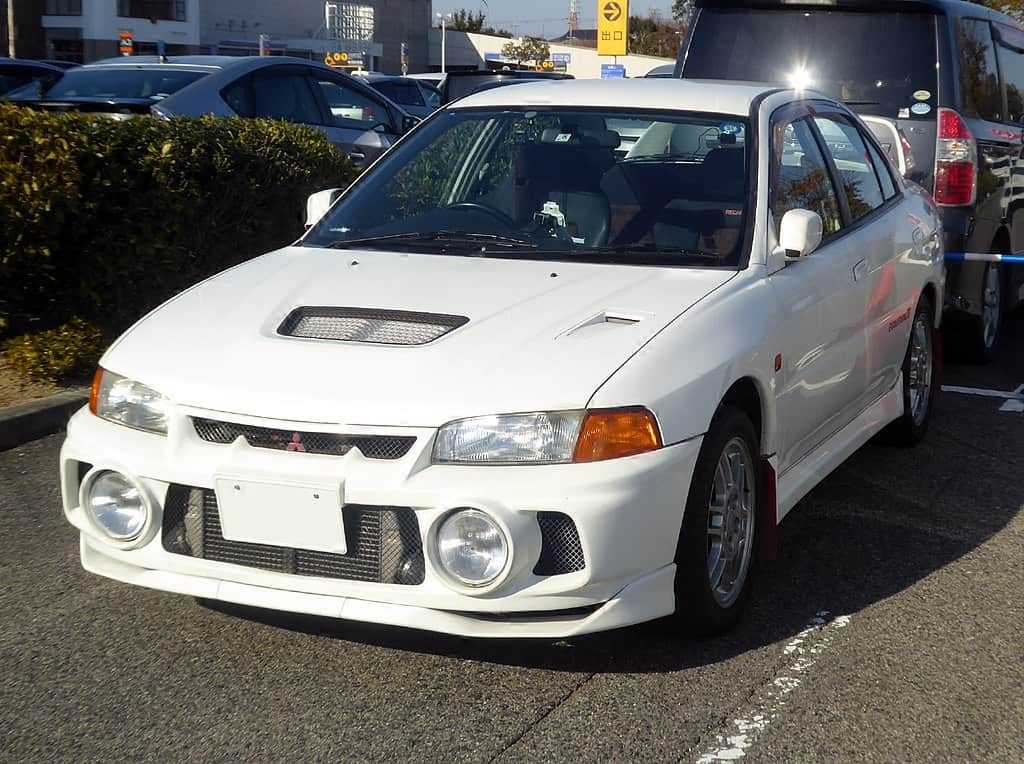 This car includes a fast-reacting all-wheel-drive system that lets you reach 256-horsepower irrespective of the weather conditions. The turbo-boost feature helps you reach a high level of power without much effort.
To create a contrast with the white exterior, it comes with a black interior that contains original Recaro front seats. All the shiny plastics inside offer a masculine look.
3. Honda Civic SiR (EG6)
This Civic SIR is a performance-based car which is one of the best JDM cars from Honda. This one from the mid-90s, when forced induction was a trend, has a VTEC engine. Its chassis is a reliable one that helped this car to win many races and rallies.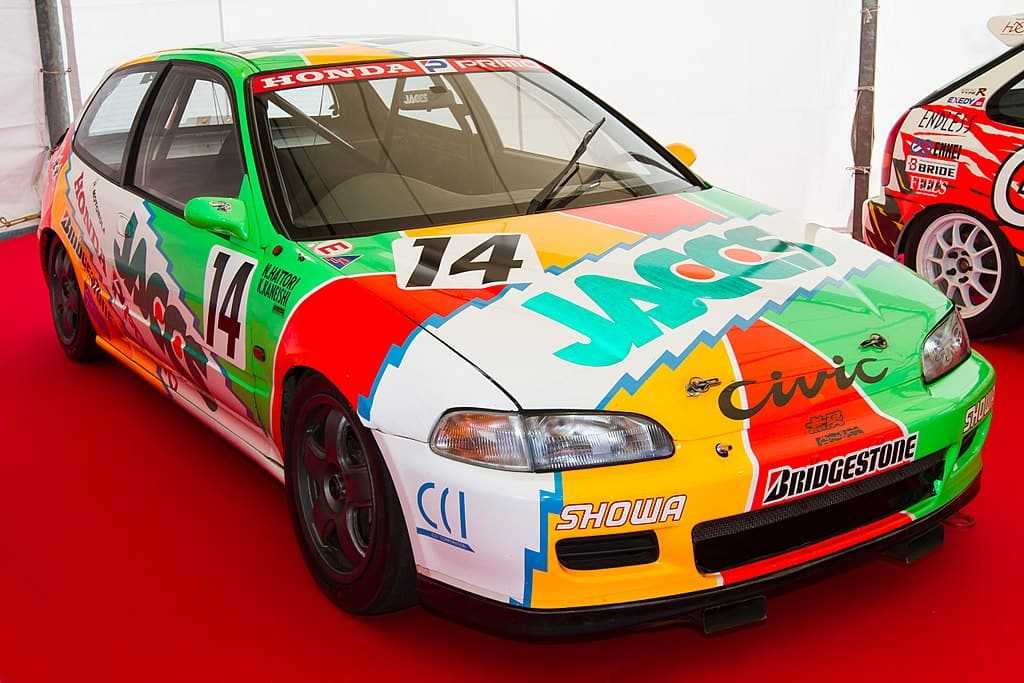 The 5th generation product of Honda can attain 170 horsepower. Honda Civic is capable of reaching the speed of 100km/h from zero within 7.2 seconds. This masterpiece will win your heart with its stylish exterior, although the interior may not be equally pleasing.
4. Nissan Skyline R32 GT-R
The Nissan Skyline GT-R32 is one of the best JDM cars that should be in this top 10 list. It was not difficult for this iconic vehicle to earn the name "GODZILLA" due to its impressive specifications, including an RB26 twin-turbo engine and 4wd system.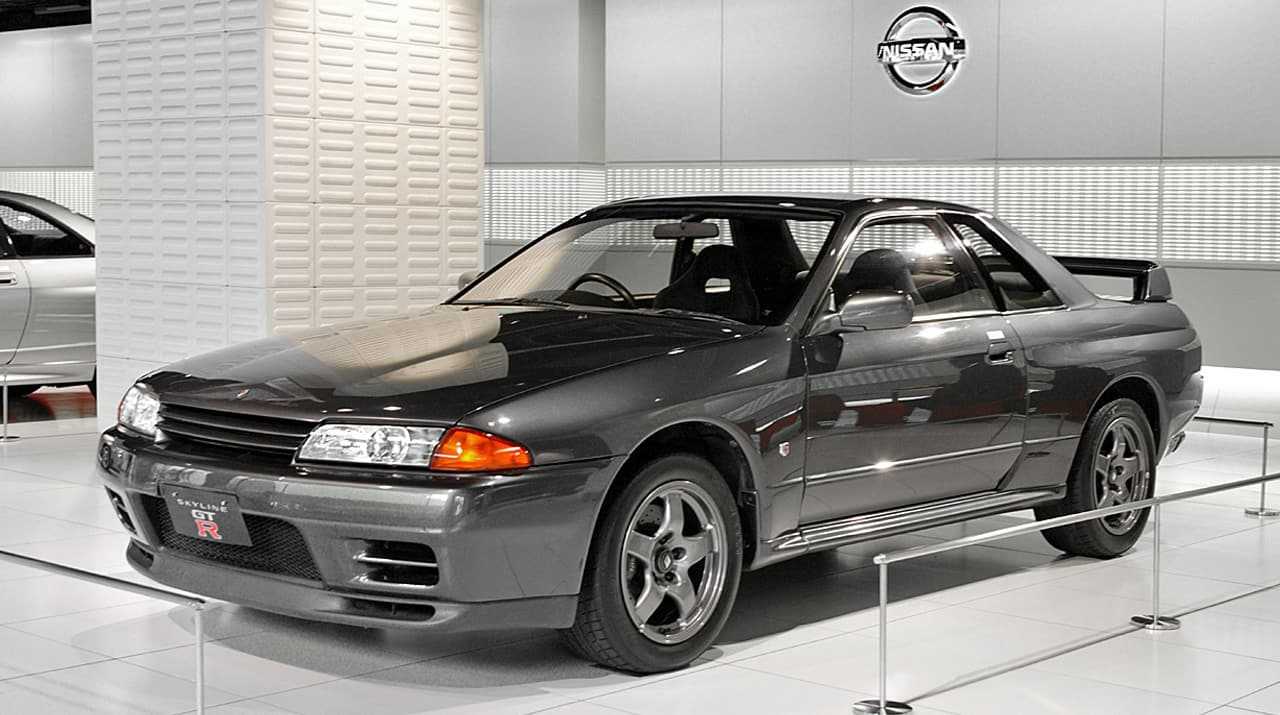 It was the first car to have this legendary engine that can pump up to 280 horsepower. Even if you find the spare parts a bit costly, the motorcar itself is highly reliable and is prepared to serve you for a long time. Non-squashed seats and bubble-free dashboards are also there in the car for your comfort.
SEE MORE
5. Nissan Silvia S13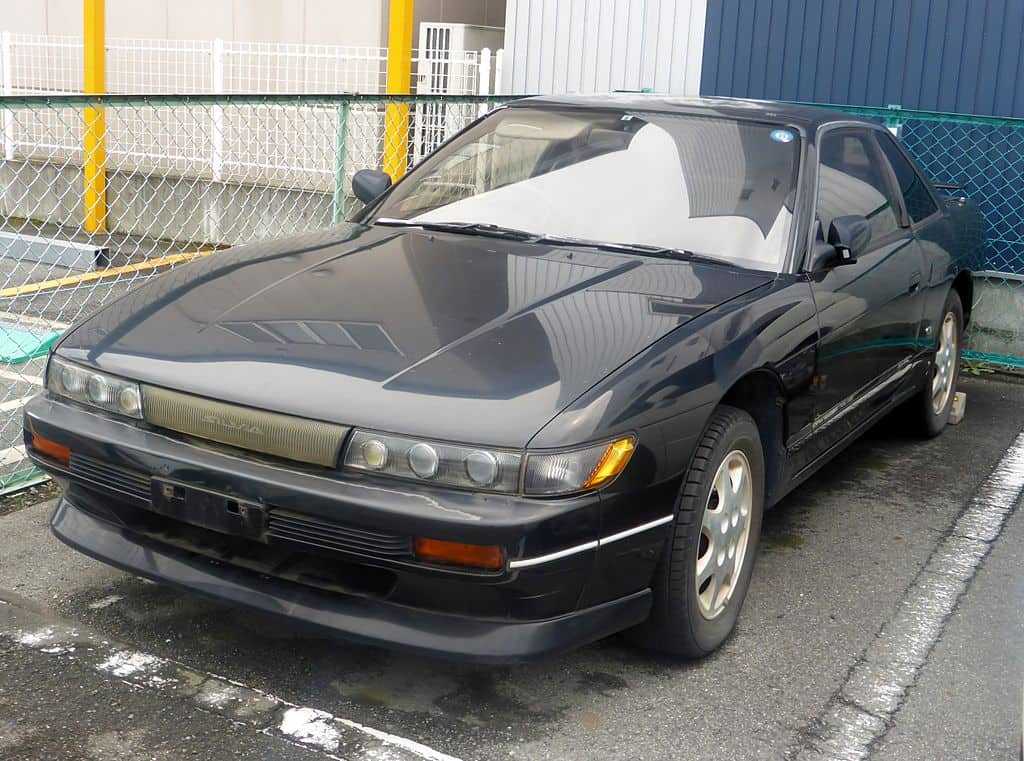 The Silvia range of Nissan made drifting look easy. Its lightweight RWD chassis usually comes with either a 2.0 naturally aspirated or 2.0 turbocharged engine. The classic 80s appearance makes it one of the most coveted JDM cars of the present time.
You need to be careful while using this car as over-exposure to the sun can crack the dashboard.
6. Toyota Supra JZA80
This 4th generation Supra car is famous for blurring the boundary between a supercar and sports car. It was the bonafide sports car of the 90s with the finest Japanese engine. It is available with a 3.0 engine of both NA and Twin turbo variants.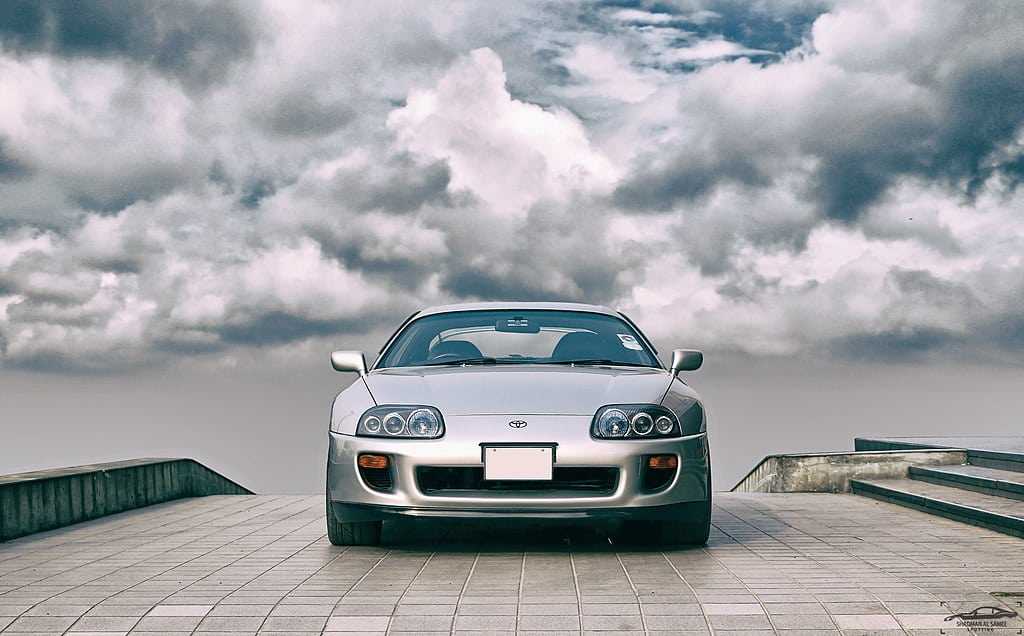 Supra offers you the perfect driving position along with useful dash curves. You can easily rate it as one of the best upgradable JDM cars due to its capability of unlimited tuning. This car guarantees phenomenal performance.
7. Mitsubishi Delica
This minivan offers adequate ground clearance, thanks to its four-wheel drive. Whether you are pulling it through mud, sand, or snow, its low-end torque coming from the diesel engine helps you cruise through all the obstacles.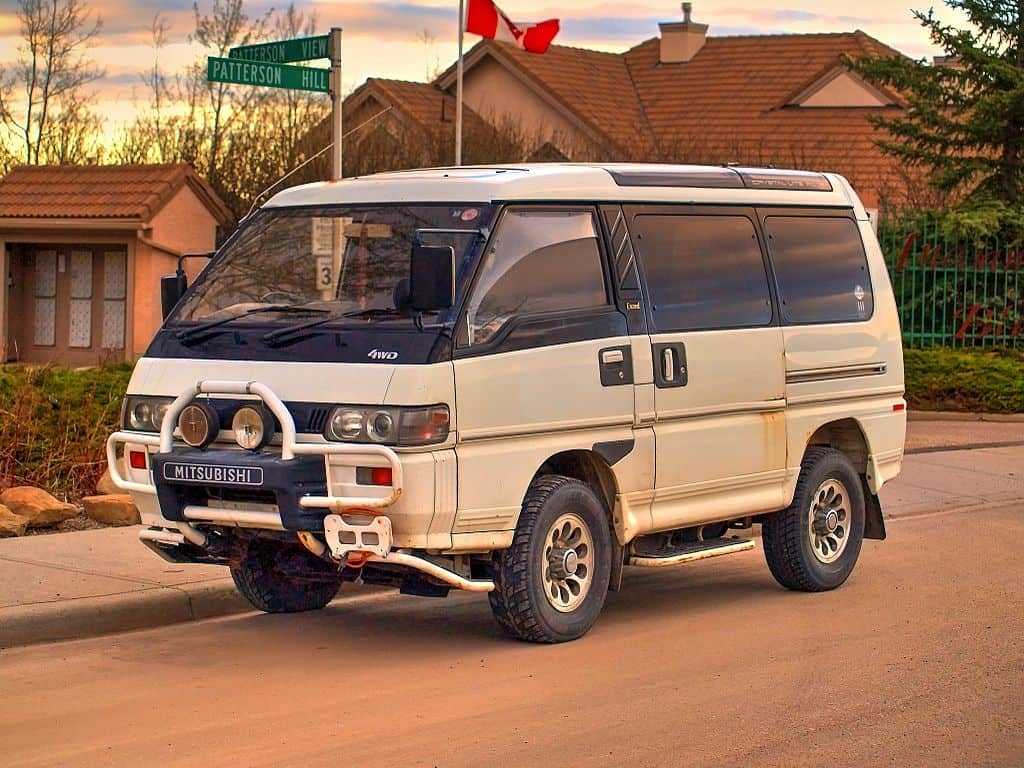 Its large-sized interior can accommodate up to 7 people. Extra windows and window drapes make it perfect for family outings or long-distance adventures.
This classic van has black powder-coated wheels, with treads on its sidewalls. Even with low air pressure, the wheels will provide the level of grip you need.
8. Toyota Corolla (AE86)
The AE86 series is the fifth generation of this car line. These iconic Japanese small-sized cars follow the front-engine/rear-drive model. With a Bride Driver Seat, you can sit comfortably and drive effortlessly with the smooth clutch and modest shifter.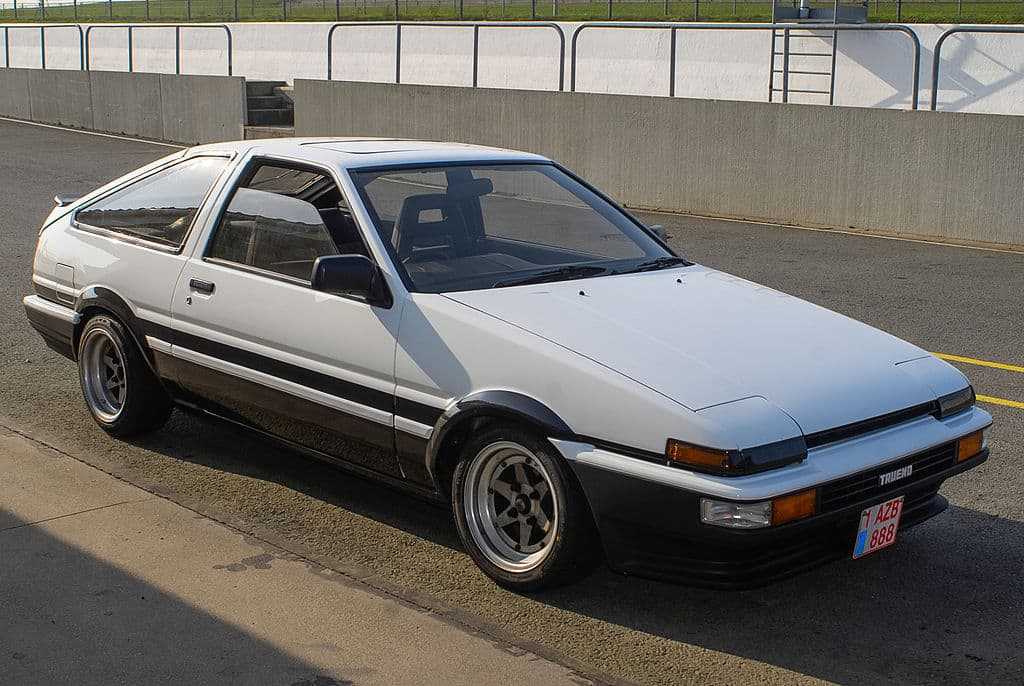 These cars are not only light but also cost-effective. It got a twin-cam engine (7800 rpm) with an oil cooler, five-speed manual transmission, MacPherson strut front suspension, and a 50/50 weight balance between rear and front.
9. Toyota Land Cruiser
The black Land Cruiser will impress any motorhead for sure. A 4.5-liter inline-six gasoline-run Toyota engine powers this supreme off-road vehicle.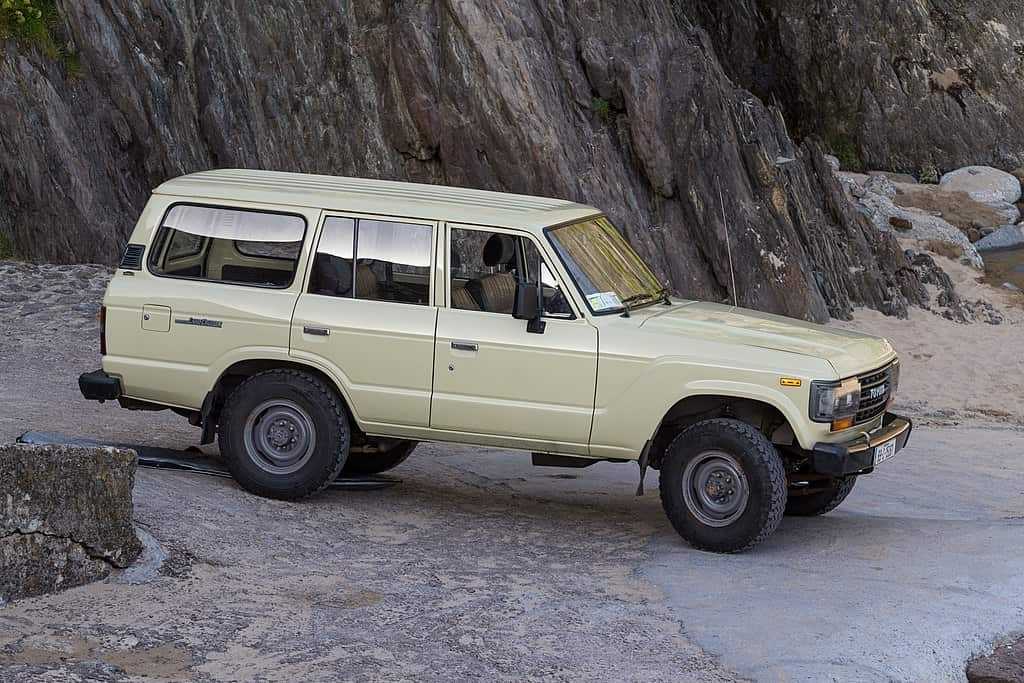 While the 35×12.5 Thornbird MT tires monstrously grip the road, the Emu suspension optimizes the shock on hardcore trails. Thus, you get a smooth ride on any road.
The ice-maker located in the center console is a mention-worthy feature of this vehicle. It can keep any drinks cool, so you do not have to suffer during warm weather.
10. Subaru Impreza WRX STI
The 1st gen models of these all-wheel-drive cars come with a 2.5-liter turbocharged engine. Despite being one of the cheap JDM cars, it offers an enjoyable drive to all the car lovers.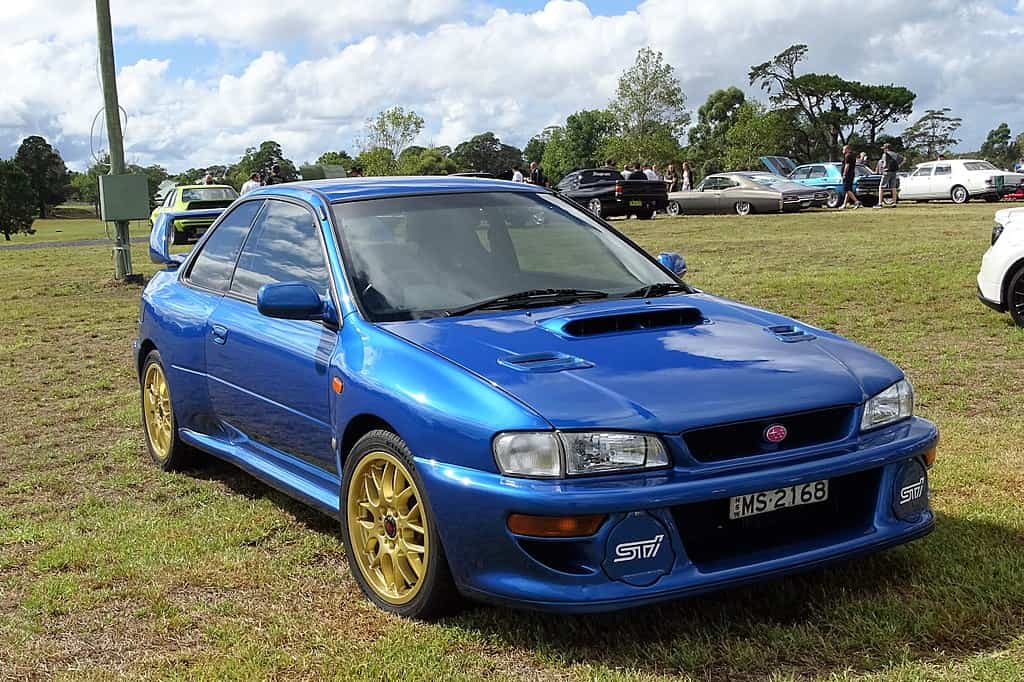 The rally-inspired car comes with some exceptional features like 210–250 horsepower boxer engine, stiffer suspension, and better weight distribution. You can reach from 0–60 miles in just 4.9 seconds while the maximum mph is limited to 122.
Conclusion
If you are looking for the best JDM cars that you can purchase legally, these are some of the high-end options. Importing them to the USA is not a hassle anymore. So you can import JDM cars directly from Japan to save cost. You should find reliable used car importing companies such as Car From Japan or JDM Export to have smooth transactions.