How Much Paint to Paint a Car? All You Need to Know
If not the best then, one of the best and inexpensive ways to update the outlook of the vehicle is to paint it. Before running into the traditional or online market for shopping the car's paint, it's wise to take the estimation for the same. As this will not only answer the question – How much paint to paint a car? but will also save money when painting the car.
Important Things to Know: How Much Paint to Paint a Car
There are oodles of variables described below like type of paint, and size of the car, which decides the amount of paint, for coating the vehicle. Indeed, considering these variables will determine the success of painting done on the car.
#1. Size of the Vehicle
Medium Size Cars
For a professional, a mid-size car will take 3 quarts of paint approximately whereas an inexperienced person may need a gallon. Therefore, purchasing the extra amount of paint ahead of time will be the wisest thing to do, here.
Besides experience, for painting the car with the same color, a gallon or a half would be sufficient. In case, planning to give the car a different color, stay equipped with one to two gallons of paint.
Additionally, the car's paint requirement may increase, when coating the trunk, door jams, and under hood area. Also, if one wishes to know how much paint to paint a car is needed for spray mechanism like airbrush; the answer is- twice the one needed in the usual method.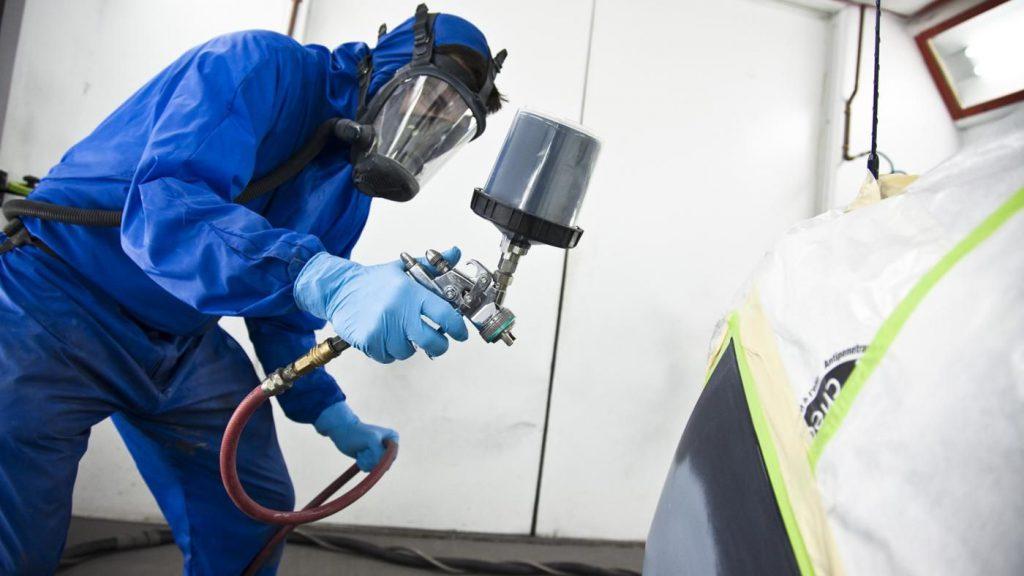 Large Size Cars
For sizeable vehicles like SUV cars a pro needs 6-7 quarts of paint while an inexperienced would require two gallons approximately.
As said earlier, painting the large size car with the same color uses 2 gallons of acrylic. But, for the contrasting car color, it would call for half a gallon more. Additionally, when coating other parts of the big size vehicle or for mechanisms like an airbrush, the requirement of paint may increase.
#2. Type of Paint
Determining the quantity of paint based on car's size is not enough. That's why, the question – how much paint do I need to paint a car?, would now be elucidated in terms of paint's type.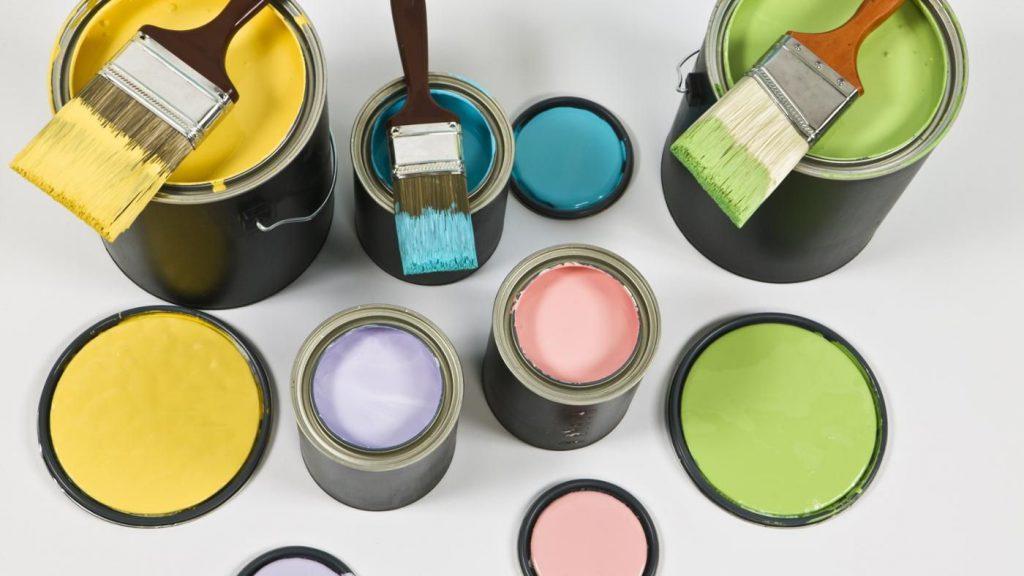 Enamel Paint
Applied to a metallic surface of the cars as a protective coating, enamel is a semi-transparent glossy or opaque solution. To understand the requirement of how much paint to paint a car, let's consider an example here.
For instance, a small car like Subaru Stella will use around 2-2.5 quarts of mixed paint. In fact, this much amount would be enough to apply two coats on the car. On the contrary, an average sized car such as Sedan will use a gallon of enamel paint.
Tip: Most of the time, the amount of paint left would be more; so, it is better to mix ¾ of the quantity at a time.
Basecoat Paint
Since the 1980s, the two-stage paint method is in use. So, now one not only needs the color (base coat) but also the clear coat.
Commencing with the quantity of base coat, the same color car would use about 2-2.5 quarts of paint. And, the mixing ratio for it would be around 1:1. This means, for an average sized car as 2000 Nissan Sentra, having 2 quarts of the base makes a gallon of sprayable material.
In case of painting the car with a different color, 3 quarts will be required, generating 1.5 gallons of paint to spray.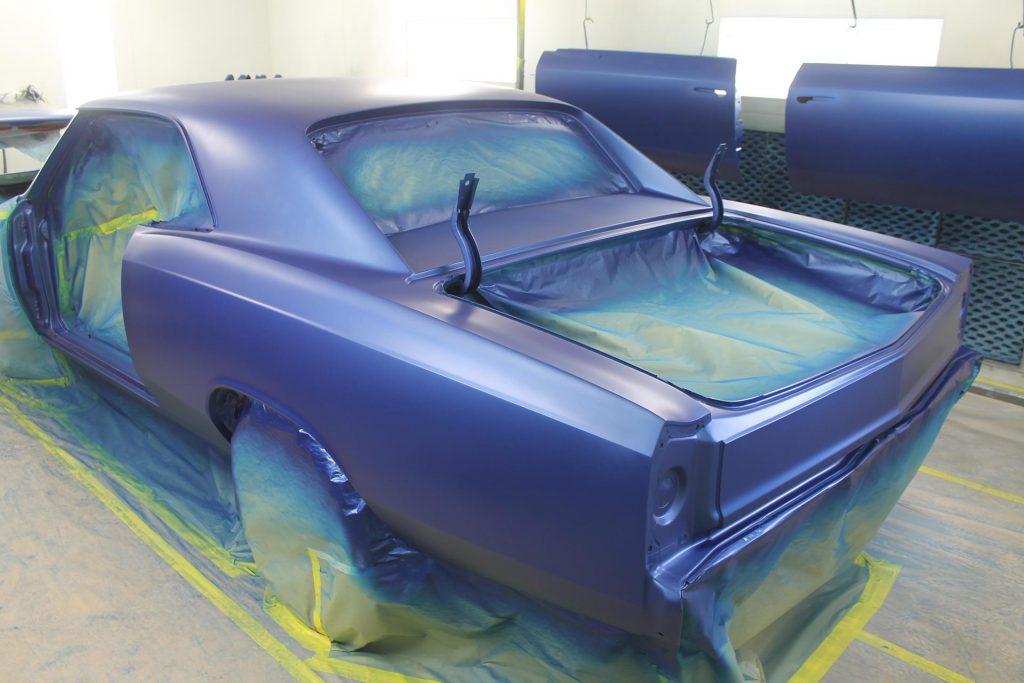 Clearcoat Paint
Whether it's a big or small project, one gallon of clear coat is enough to complete the paintwork. As recommended earlier, one must not mix the whole solution. However, if the clear coat mixed with the hardener (activator) is not used completely; this may lead to wastage. To add on, it is an expensive solvent, which would cost around $100-$300 a kit.
Hence, for a small car like Wagon R, mix 2.5-3 quarts of clear with the activator. Preparing a gallon is only suggested when painting a large vehicle like Toyota Cruiser Prado.
How much Does it Cost to Paint a Car?
For people with limited budget, if this question – How much paint to paint a car? is causing trouble then, stop worrying! As single stage enamel paint will be sufficient to give the car all the way a new look. Indeed, it's quite cheap and would dry within 3 hours of application. On an average, $100-$250 will be spent on painting the car. However, the price charged may vary in accordance with the color, brand, and amount of paint applied to the car.
On the other hand, for base coat and clear coat process, the starting amount is $300.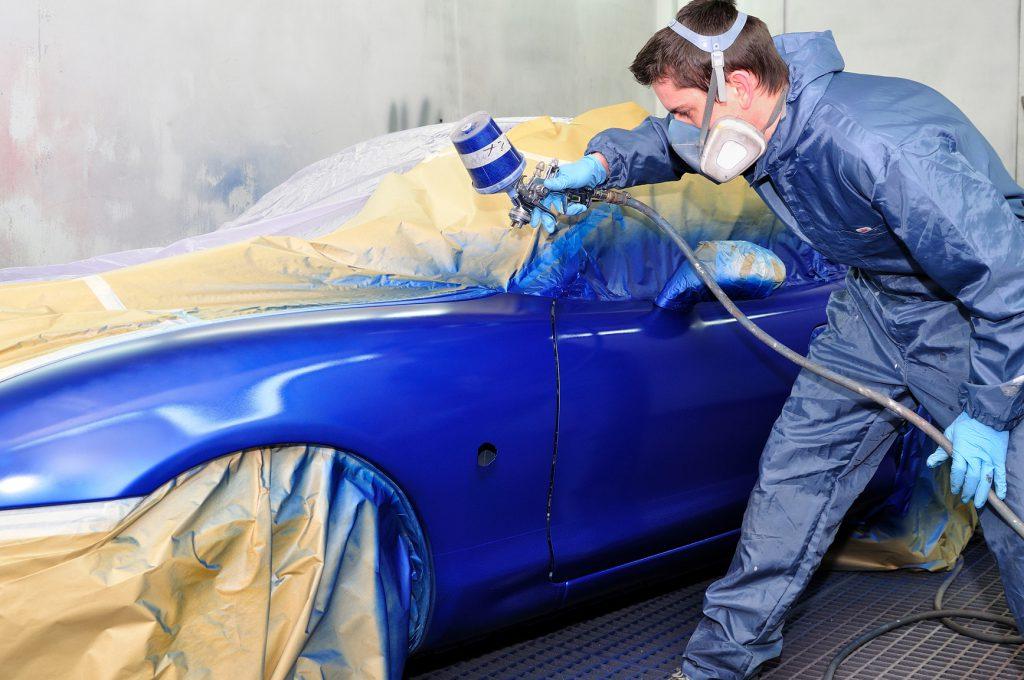 Hope that knowing these essential maintenance tips have cleared the doubt of "how much paint do I need to paint a car." And in future, will save many bucks in your pocket.