Common Car Questions Mechanics Get Asked: The Good & The Bad 
Last updated
Nov 17, 2022
0 comments
When you must rely on a stranger to fix your beloved vehicle, most folks will start by asking friends and family for recommendations, or do a Google and/or Yelp search to shortlist the most prestigious mechanics in town. Still, many first-time car owners are not very fond of going to a mechanic for the first time, for fear of not having adequate technical knowledge and getting ripped off. To make sure you are in the hand of the right man, you need to ask the right questions before trusting any professional with your car.
In this article, you will learn the most common car questions that people ask mechanics. We'll start with those that's reasonable and fair to ask in order to ascertain whether a mechanic is capable of fixing your car. Followed are other common car questions that people ask all the time, but no repairman would like to hear and all for good reasons, and thus you should avoid asking. After all, you should be polite, avoid asking the impossibles and keep on your local mechanic's good side. 
Common Car Questions That's Fair To Ask Mechanics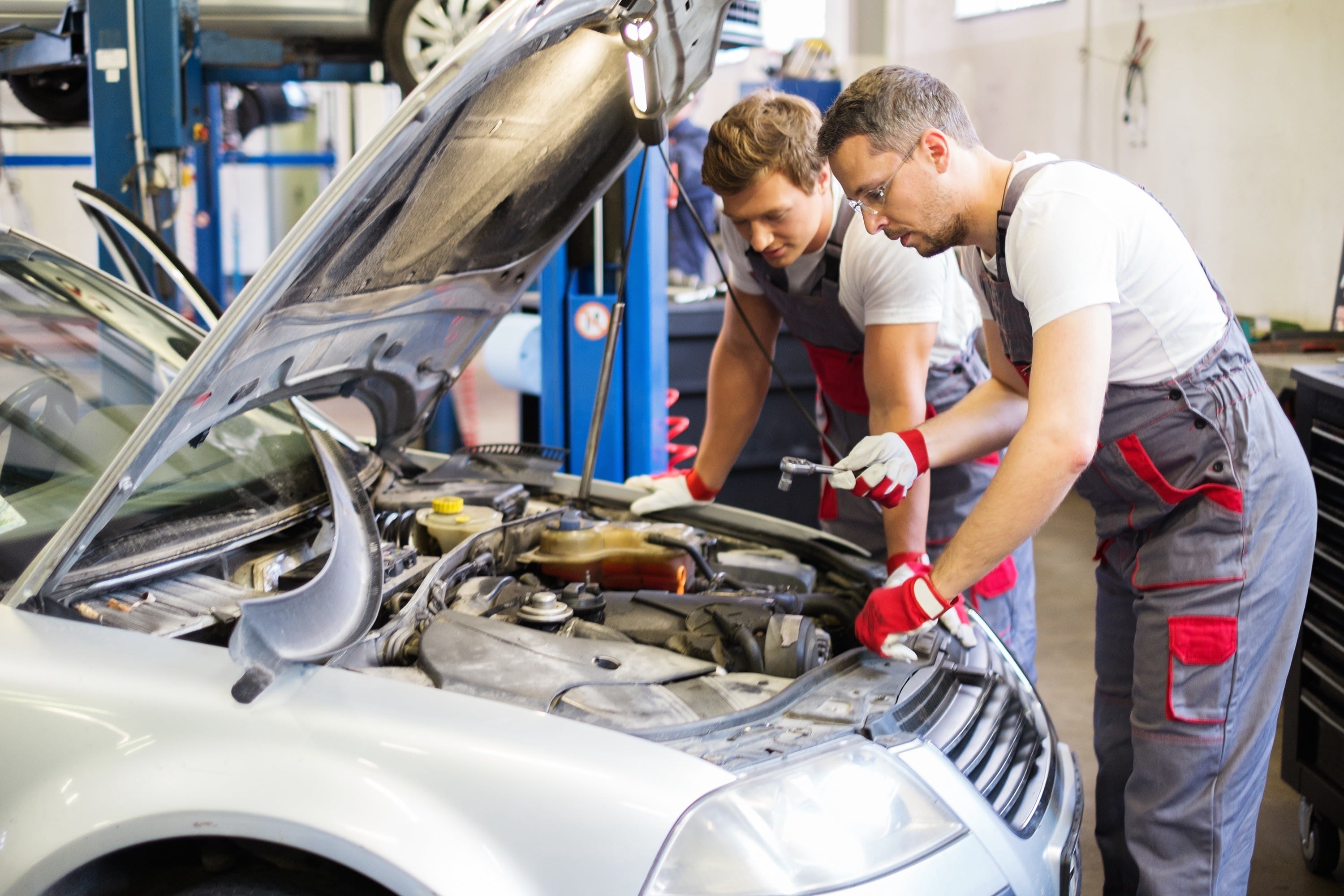 Q: Have You Worked On My Car's Make and Model Before?
This is definitely one of the most common and fair questions to ask when you're visiting an auto shop for the first time, especially if your car is on the rare or expensive side. 
Many car owners believe, or hope, that any certified mechanic can work on any  vehicle make and model, particularly those large and well-known auto repair shops. However, only some have such a vast and diverse experience/expertise, while it's more reasonable to expect that the majority of mechanics somewhat specialize in certain models to a certain extent. In fact, rare and/or older vehicles are typically repaired by specialized mechanics. 
That said, if the mechanic answers "no" to a question or seems to be hesitant, it's perfectly okay to politely ask them to direct you to a different repair shop.
Q: May I Know Your Qualifications? Are You ASE Certified?
Many drivers shy away from this type of question, but it's reasonable to ask, since you would need a benchmark to judge a stranger. (Remember, for questions like these, you need to sound nice and polite. And it's a good idea to ask if they are familiar with your car's make and model first before asking for their certification). 
A mechanic with an ASE (Automotive Service Excellence) certification would be ideal, but note that this qualification is not compulsory for all mechanics. The ASE, or the National Institute for Automotive Service Excellence in full, is a professional certification group that certifies automotive servicing technicians in the United States and parts of Canada. 
The organization's purpose is to protect vehicle owners from unscrupulous practices and provide an industry benchmark for car owners to rely on when they take their vehicles to a professional. To get an ASE certificate, participants must complete an automotive repair training program and pass the tests on how to work on mechanical, electrical and other automotive systems.
Can You Talk Me Through The Repair Options?
Most car issues can be fixed with more than one approach, especially when your vehicle has multiple problems. Unfortunately, unhonest mechanics might try to get the customers to decide on the most expensive/complex options, and in some cases that might not even be the best route for your car's make and model. 
If you're not terribly knowledgeable about automotive mechanicals, you can ask the mechanic to explain in depth each possible solution and which solution the mechanic would recommend, and why. If you're not mechanically adept, the mechanic knows better than you do as to what method is the most effective, but still, before agreeing to pay, you still need to understand exactly what repair needs to be done and why. 
In addition, whether you're a novice or a veteran, asking the mechanic to talk you through the repair options in detail can help you ask informed follow-up questions. This will enable you to gain valuable technical knowledge over time and gain confidence the next time you need to visit an auto shop, in addition to helping you make better decisions.
Is This What the Manufacturer Recommend?
If you take your vehicle to a shop for scheduled maintenance, after getting the mechanic's opinion on what needs to be done, ask this question to make sure their suggestions are in line with your car manufacturer's recommendations. Although the mechanic should already be familiar with the manufacturer's routine maintenance recommendations if they specialize in your make and model, it doesn't hurt to ask. 
Q: Can I Have An Estimate Of The Cost?
Always have the mechanic look over the problem and give you an estimation of the cost before leaving your car with them. It should be noted that while it's not always the case that the shop can give you a firm and definitive figure, you should generally avoid those who immediately give you a no or scoff at this question. A good mechanic should be willing to give you a detailed quote and explain all costs for parts and labor. 
Follow-Up Q: Can I Get That Quote in Writing?
Getting everything you're promised in writing is a golden rule of thumb in any kind of dealing, not just with auto technicians. Make sure you get the quote in writing before agreeing with any work and leaving the shop. If you're new to the game, it's perfectly fine to request a line-by-line explanation. 
After discussing as to what repair options are available and which one the mechanic recommends in your circumstances, the final quote should include what repairs are decided on, the parts to be used, cost for the parts and the labor cost.
Follow-Up Q: Will There Be Any Extra Fees?
Now this is very important. After asking for an estimation of the cost, ask about any hidden fees on top of that. There is a host of miscellaneous fees when it comes to auto repair, like a fee for disposing of an old tire in the case of a tire change. 
Asking this question will make sure any extra fees that the shop might charge are included in the quote in writing, and before agreeing to do any work, you have a clear picture of what you're gonna pay. This also helps you filter the good mechanics from the unscrupulous ones. If the shop only discloses extra hidden fees after you ask this question, then maybe you should look for a different shop for your peace of mind.
Follow-Up Q: Can You Tell Me First Before Making Any Unforeseen Repairs?
The hidden extra fees above should not be confused with unforeseen repairs. Extra fees are those not directly tied to the repair, like the old tire disposal fee, which the mechanic should disclose in the initial quotation but some might not. 
Meanwhile, an unforeseen repair is the additional issue that the mechanic only discovers later on when they are in the process of disassembling the parts. Thus, there's no way to know of such an issue before the actual repair and this unforeseen expense wasn't included in the original cost estimate.
Usually, an honest technician will notify you first when an unforeseen problem surfaces, explain the options, how much each job costs and let you choose what work to be done on your car. But in case the mechanic doesn't say anything about giving you a heads up in your first meeting, after getting the quotation, you should clearly request that they inform you of any unanticipated repairs before moving forward with it. In certain states, auto shops are legally required to do so. 
Can I Decide On What Parts Are Used?
If certain parts need to be replaced, again, you can have the mechanic talk you through the options and ask for why they recommend a specific part for your vehicle. Some mechanics will let you decide after giving their suggestions, while others might insist on the parts they select. 
Replacement parts of a car are either manufactured by the maker of the car itself (the "original equipment manufacturer"), or if the parts are made by a third party, then they are called "aftermarket" parts. It's important to note that certain parts may not be covered by a warranty, and some repairs or replacements can void your manufacturer's warranty. 
Can I See My Old Parts (So I Might Know That's The Problem Next Time)?
It's reasonable and beneficial for you to ask your mechanic to show you any parts that were replaced, even if you're not taking it home with you. This helps ensure that the part was actually replaced by a brand new one. 
Plus, this is also educational for you and you'll gain more technical knowledge over time. Seeing a defective, malfunctioning or worn part might allow you to notice the same problem if it happens again in the future. If you're afraid of ticking off the mechanic, explicitly say that you want to educate yourself on common problems that can happen again with your car. 
Do You Offer A Warranty?
Depending on the type of work performed, some auto repair shops might give you a warranty, that is a guarantee or a promise on the quality of the job, that whatever done on your car was effective and used quality parts. In the case that the repair would fail within a certain time limit, the shop would do a repair for no extra cost. Warranties vary regarding the choice of words. Make sure you know exactly what the warranty offered covers and for how long. 
In the US, car owners are not entitled by law to such warranties. Professionals suggest that a 90-day warranty on parts & repairs from an independent auto shop (one that does not belong to any organization like the AAA) is a pretty good offer. The AAA (Approved Auto Repair) is a federation of regional clubs located throughout North America. Members of the AAA all offer a warranty for 24 months or 24,000 miles, whichever occurs first.
To be an AAA member, all technicians of a shop must be ASE certified or factory trained, which means they have met the industry standard for auto repair. The shops must also undergo rigorous inspections. There are currently over 7,000 AAA member shops in North America, and you can hop on the website to find one near you using the online locator.
Can You Give Me a Detailed Invoice Once the Job Is Complete?
After the repair is done, make sure you ask for a detailed invoice before driving away. The invoice should have a detailed breakdown of what was done and which parts were replaced with what. In case something stops working within the time frame of the warranty, the invoice will serve as a record when you take your car back for inspection. Invoices for repairs done can also serve as service record for when you sell your car. 
READ MORE
Common Car Questions That Mechanics Don't Like To Hear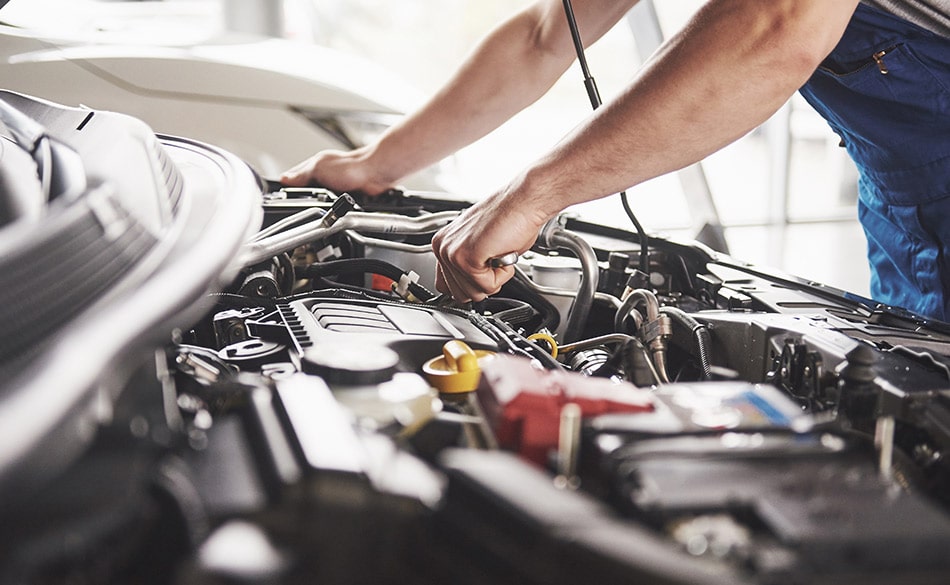 Q: I Think (/My Friend Told Me) The Problem Is This. What Do You Think?
It's a question many car owners think it's natural and nothing wrong to ask, but it's one of the questions that most mechanics find most annoying. (If after the mechanic makes an inspection and tells you what's wrong, it's not that annoying to say something like "Oh, and I suspected the problem might be ABC. I couldn't be more wrong.")
Of course, it's always a good idea to get a second opinion from a friend who has good mechanical skills, but that's only for your reference. Once you've arrived at the shop, do not ask such a thing. First, it is very awkward for the mechanic to tell you right to your face that you or your friend were completely wrong, especially when the actual issue turns out to be much more serious and more expensive to fix than what you thought it was. 
If the mechanic's diagnosis is far different from what your friend suggested, it's up to you to go to another shop to get another diagnosis. Otherwise, let the professional have the final say and respect their judgement.
Q: I Can Buy The Parts Myself. Can You Use Them?
To be fair to car owners, this question might come from perfectly good intentions. You might be thinking you're just trying to be helpful by sourcing the parts. But no respectable technician would say yes to this question. After all, they have no idea where the parts come from, if they meet industry standards and if they would be a good fit for your car make and model. If you're entrusting your car to the shop anyway, let them do what they think is best for your vehicle.
Q: Is It Alright If I Stay Here While You Do The Work?
It's okay to ask for a rough estimate as to how long any repair is going to take, although in many cases the actual time might take much longer due to unforeseen problems, for example. Therefore, even an experienced mechanic would be very reluctant to make any promise in this matter, and thus it's not quite proper to ask to stay and watch the mechanic doing their job. 
The second reason you should not ask this is it might suggest that you do not fully trust the staff at the shop, and would rather keep a close eye on them to make sure they are not screwing you over. 
Again, if you do not have enough confidence in the mechanic, you have the option to walk away. If you have decided to have the job done there, just accept that the repairs will take as long as they will take, go home and wait for their call. It's fine to hand around if it's a simple and quick repair though.
Q: Can You Drop It Off At My Place When You're Done?
Now this is just straight up asking for the impossible. It's a little cheeky, or downright rude and arrogant, to ask for such a treatment from independent local repair shops. The staff would in no way have and are willing to spend the extra time, for no charge, to drive across town to drop the fixed vehicle off at your door.
Though, in case of large repair shops with a chain of garages across the country, you can get a loaner car to drive around in while your vehicle is being fixed. Some might even drop the vehicle off at your house, either for a small fee or because you're a loyal customer. 
Q: Can I Fix This Myself After Watching Youtube Videos?
This is another most annoying and improper question to ask when you're already showing up at a shop and after the mechanic has made an inspection and explained to you what's wrong. You're not only paying for the job done but also for the mechanic's time, including the time spent on inspection and giving a diagnosis, even if the problem turns out to be a minor one. 
While you might think that you can probably try to fix the issue yourself with the help of some Youtube tutorial, the absolute rudest question you can ask of a professional who has spent time for you is just this one. That's basically asking for free advice, and no hard working man likes that. 
Also: Do NOT
Trying To Describe The Problems By Email
Many car owners actually try to describe the problem with their vehicle in an email. First, this is just like the question above, plain rudely asking for free advice. Second, a car is a complex machine. One symptom, or even a host of symptoms together, can point to very different culprits. There's no way any genius can tell you exactly what's wrong with your car just from your email, no matter how detailed it is. The only route is to drive to the shop to get your car checked out.
Trying To Negotiate a Lower Service Fee
This might just top the list of the things that mechanics dislike the most. Not just mechanics, but this is plain rude and disrespectful towards any kind of professional who spent many years and a lot of money for the training, to hone their skills and get enough experience. 
Again, it's perfectly reasonable to check out other repair shops to get a second or third opinion and quotations on your car's problem before agreeing to do any work, then decide which garage you are going to entrust your baby. But trying to haggle over the fee and especially saying something along the line of "did you know the other repair shop is cheaper?" is a definite big no-no. Even in the case that the mechanic agrees to work on your car, there's no guarantee that an unhappy mechanic would do his absolute best at fixing your car.