A Detailed Breakdown of the Car Maintenance Cost
Spending on your car does not end with buying it. There is also car maintenance cost along with repair expenses. The price of the car and the average car maintenance cost per year together set a true outlay for owning a car.
The maintenance cost of cars is a byproduct of car ownership. As a car is not just a simple household appliance, it requires essential maintenance. Let's talk in detail about the maintenance expenses, so you know why and where it will require you to spend money after buying a car.
Routine Car Maintenance Cost
How much does a car service cost? It depends on a car's make and model. However, it's still possible to figure out the average expenses.
There are a few expenses that you need to take care of on a regular basis. If you ignore them, your car will soon be in a deteriorated condition.
In terms of regular servicing, the yearly average cost of car maintenance is $1,186. Here's a breakdown of the expenses below:
Automobile Fuels
Since you can't run a car without fuel, the costs for fuel naturally come first. You will have to pay $3,500 per year to feed your car. In your average car maintenance cost per month, your monthly average gas cost will be $90.93 and the annual figure will be $1,091.71.
SEE MORE
Oil Changes
You need to change oil every 5,000 to 7,000 miles. Even if your car doesn't reach the minimum miles for changing oil, it's good for the car's health to change it every 12 months. If we tap into the annual car maintenance cost, the standard expense of oil change will be around $25 to $50.
Tire Replacement and Rotation
These are two other common aspects of automobile maintenance cost. Even if all the tires of your car remain undamaged, you need to change them every six years.
As that's very unlikely to happen, we need to move the focus towards the fateful flat tire incidents. However, it will cost you $525 to $725 to change all the four tires.
Furthermore, you need to reposition the tires every 5,000 miles. You will have to spend $35 to $45 on that.
Changing Brake Pads
The expense for replacing brake pads varies from place to place. Also, it depends on how often you are using them. Anyhow, it could be an average of $241 in the cost of maintaining a car.
Car Battery
Car batteries are suggested to replace every 3 to 4 years. You will have to spend from a minimum of $59 to a maximum of $200. The cost mainly varies on the car's make, model, and the location you live in.
Windshield Wiper
You need to replace them every 6 to 12 months. Also, if you notice any problem with the wipers, you might need to take care of them before 6 months. And, their replacement can cost you from $55 to $88.
Car Servicing Expenses Per Year
Apart from all these expenses, you will need to spend a good sum on the yearly servicing. It could be a couple thousand for older vehicles. If you drive a newer model equipped with the latest technologies, it's possible to keep the servicing expenses around $1000 to $1600 dollars.
Other Costs to Maintain a Car
Aside from the basic car maintenance cost, there are few more necessary expenses that increase the cost of owning a car. After this, you will get a clear idea of the true cost of maintaining a car.
Cost of Ownership
People change their vehicles on average every 6 years. If you buy a car without any loan, you would be paying an average of $508 every month. And, the annual cost of car ownership will be on average $6096.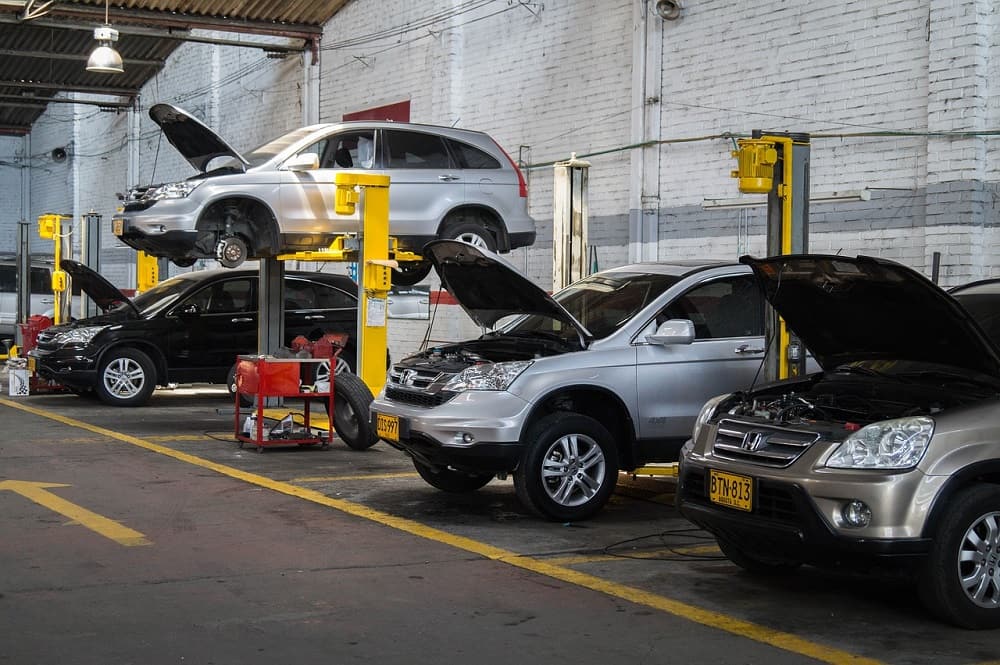 Car Loan Interest Rate
If you allot an upfront cost for a 60-month loan, you will be paying $38 in a month on average. Annually, with an upfront payment for a 60-month loan, you will have to pay an average of $455.
On the other hand, if we talk about the fair payment for a 60-month loan, you will have to pay $194.59 every month. The average interest of a fair payment will be $2,335 every year.
Car Insurance
Determining the cost of insurance calls for more information. On average, you will be paying $109 for monthly car insurance. That figure will reach $1,300 in a year.
Conclusion
Buying a car is a big financial decision. Hopefully, now you have got an idea about the actual car maintenance cost. Knowing the total figure will help you out with the budgeting. Remember that a supercar or vehicle built with sophisticated technologies will always warrant more maintenance expenses than regular commuter cars.