A Brief Guide to Buying the Best Car Floor Jack
Last updated
Feb 07, 2018
0 comments
Ask car enthusiasts and mechanics about a garage tool that they can't do without, and most of them will take the name of car floor jack. If you have a car shop or love to spend time in your garage, your priority should be to get the best floor jack your money can buy.
If you decide to buy car jack, you have to consider some factors before fixing your choice. Let's take a look at our brief guide to buying floor jack:
Types of Car Floor Jack
Many different types of floor jacks are there, but we have discussed the three most popular choices among them:
Hydraulic Floor Jack
Nothing can beat a hydraulic floor jack in terms of usage. It looks like a trolley with four wheels attached underneath. Just slide the jack under your car and pump a long handle to make the hydraulic cylinder does the lifting.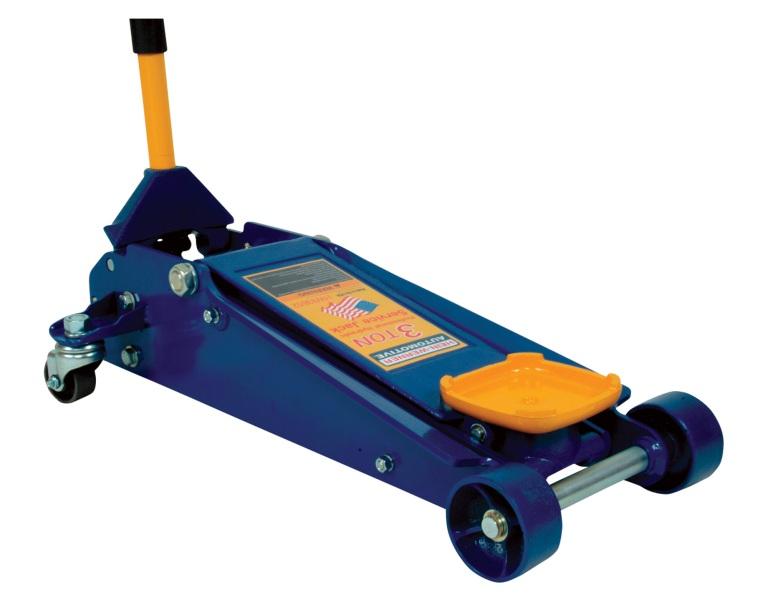 Photo Credit: Northern Tool
The jack's large size and heavy weight have made it better suited to a garage or workshop than in your car trunk. If you want to buy floor jacks for cars, it can be a good choice because of its versatility and maneuver.
Bottle Jack
Resembling an old-fashioned whiskey bottle, this jack that is known for lifting heavy load – a whopping 50 tons! It has a single piston that raises the vehicle upon pumping the arm.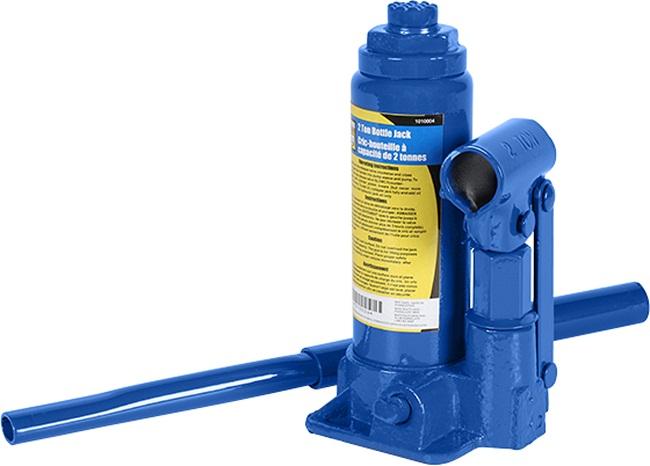 Photo Credit: Princess Auto
The jack will not fit under many cars, especially sports cars, because of its much higher minimum lift point. However, the same characteristic has made it ideal for vehicles with higher clearances, such as trucks and 4WDs. It also weighs less and takes less space in your vehicle in comparison to a trolley jack.
Scissor Jack
Also known as jackscrew, a scissor jack is the most common type of jack that most car owners have one in their car trunk. They are lightweight and reasonably small, mainly used for roadside repairs such as changing a flat tire.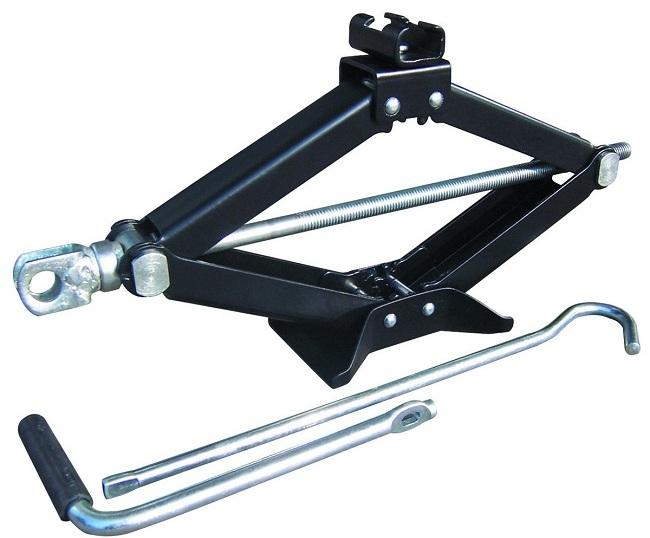 Photo Credit: Harbor Freight
Scissor jacks don't have a high lifting capacity or height, but they are handy in doing small tasks. Some advanced models are electrically operated that run off your vehicles battery.
The Best Car Floor Jack to Purchase
Every type has their unique functions and usages, but you have to choose the one that fulfills your need. If you own a truck or pickup, you'll definitely need a bottle jack because no other jacks can lift such a heavy weight. On the contrary, a hydraulic floor jack is the best option for sports cars and vehicles with low ground clearance. However, if you require nothing more than small repairs and maintenance such as changing tires, you should buy a scissor jack.