A List of the Best Tires for Honda CRV
Last updated
Mar 08, 2021
0 comments
Tires are the most important part of a car from the driving safety point of view. As they constantly absorb friction and heat from the road, tires wear out in the course of time and need replacement. Installing the wrong set of tires for the Honda CRV will put the vehicle at risk, apart from causing less fuel economy, wiggling, and noise. Therefore, here are the best tires for Honda CRV for reference when you go to purchase a new set of tires.
What Are the Best Tires for Honda CRV?
There are numerous compatible tires for CRV in the market. However, the following is the list of carefully handpicked best tires for Honda CRV:
1. CrossContact LX20 by Continental
This is an all-season touring type CRV tire for the 235/60R18 size. The price range is between $164.99 and $180.99 but varies sometimes depending on the market.
Tg-OF polymers and +Silane additives increase traction, improve fuel efficiency and give better treadwear.
Continuous ribs oriented among the center and independent tread blocks deliver better grip on a dry surface.
Symmetrical treads in four circumferential grooves along with special traction Grooves provide a better grip on a snowy and wet road.
Two reinforcing steel belts guarantee 70,000-mile tread as per Continental's tire warranty policy.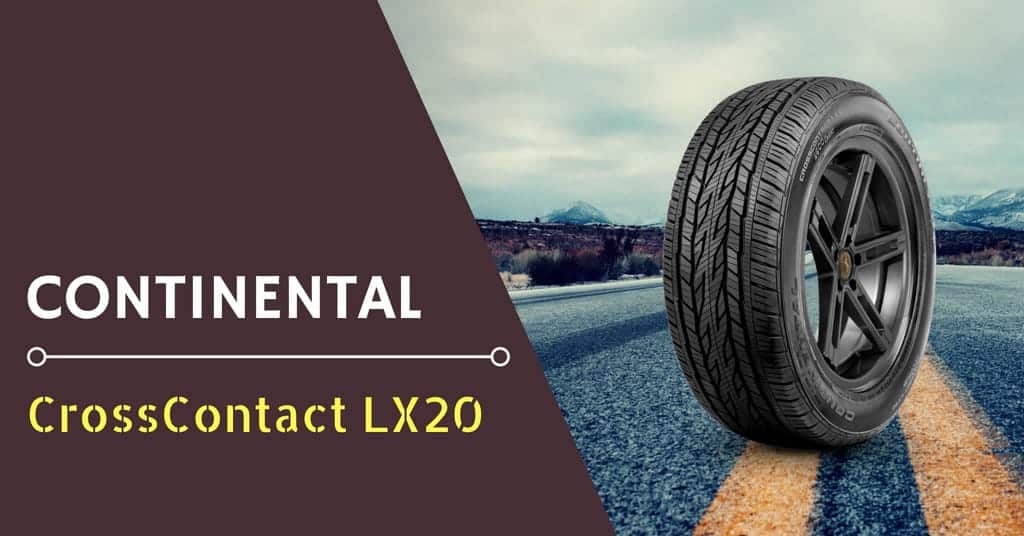 2. ZIEX S/TZ05 from Falken Tire
When looking for high-performance tires for all-season purposes, go for the ZIEX S/TZ05 size 235/60R18 size. The cost will be between $165.00 and $404.00.
Equipped with M+S rated all-season tread material in a 5-rib non-directional tread pattern, it increases grip on both dry and wet roads.
A center rib increases response to steering movement and provides lateral support.
Double steel belts accompanied with nylon reinforcement add stability and strength on high-speed tracks.
Falken Tire assures a 50,000-mile tread warranty for the new tires.
3. Grabber HTS60 of General Tire
If you want the best tires for Honda CRV for all-season, get a new set of this tire as it fits the 235/60R18 size wheel. The range of the price is from $109.00 to $228.00 that varies according to the locality.
It delivers better steering control while ensuring 25% less treadwear and riding comfort when you use the Honda CRV as a commuter car.
In-house, hi-tech DuraGen Technology gives chip and cut resistance to the tire.
Such compounds increase durability and overall service life of tires up to 65,000 miles, as the manufacturer claims.
Light truck pattern tread provides the CRV to haul heavier loads in a long drive.
High strength and durability come from double steel belts and spirally enclosed nylon.
4. Defender LTX M/S by Michelin
For the 235/65R17 size wheel, this is one of the best all-season tires. The price range is from $149.00 to $381.00.
The manufacturer offers a six-year or 70,000-mile treadwear warranty.
Michelin's Evertread technology resists cuts and chips in tough road conditions.
Balanced traction on dry, wet, and snowy roads makes it the best pick.
5. GEOLANDAR A/T G015 from Yokohama Tire
It is an all-terrain purpose tire that fits 235/65R17 size wheels. Its price differs from market to market but mostly within the $121.00 to $449.00 range.
Enduro all-season tread material delivers the best off-road and on-road traction.
EdgeTec Grooves help the tire stay clean from pebbles, dirt, heavy muds, sand, etc., which increases grip.
The tire comes with a 60,000-mile tread life warranty from the manufacturer.
6. SCORPION VERDE by Pirelli
Among the touring all-season tire class in the size range of 225/65R17, this is one of the best. The price starts from $127 and could go up according to the size.
The manufacturer offers a 65,000-mile treadwear warranty.
The tire offers better fuel efficiency, which is perfect for commuting purposes.
It performs moderately in wet and snowy conditions.
SEE MORE
7. T/A KO2 from BFGoodrich
The renowned tire is fit for 215/65R16 size and all-terrain purposes. Depending on the size and market, the price range is between $148.99 to $411.99.
Tri-Guard polyester sidewall tough rubber, double steel belts, and nylon reinforcement make it a tough tire. The manufacturer offers up to 50,000-mile treadwear life.
A computerized interlocking tread block pattern makes the tire ready for all-terrain and high-speed tracks.
Protruding rubber blocks on tire sidewall provides more grip while driving on the rocky, muddy, or snowy surface.
8. Discoverer AT3 4S from Cooper Tire
It is an all-terrain 215/70R16 size tire and known as one of the best tires for Honda CRV in this category. Tire price falls in the range of $171.00 to $401.00.
The tire is available in both LT and non-LT type
The company provides a 55,000-mile treadwear service guarantee
Conclusion
There are several best tires for Honda CRV in the market. Before buying, make sure the tire is compatible with the car wheel size and affordable according to your budget.