Top 8 Best Rooftop Cargo Carrier Units
Last updated
Jan 15, 2021
0 comments
A weekend outdoor vacation with your family needs planning and packing. A family trip means you have to carry plenty of stuff and accessories and this becomes a headache because no car's trunk is big enough to hold everything you want to pack for a family vacation. Here comes the necessity of cargo hauler and the best rooftop cargo carrier can carry your luggage safely.
A car top cargo carrier keeps everything in place without constraining the trunk. You don't also need to haul a trailer that comes with some of its own constraints like purchasing a tow bar, upgrading the driving license, and more. A cargo carrier for SUV and other vehicles is a simpler way to maximize the vehicle's storage.
Best Rooftop Cargo Carrier Products
There will be certain times when a car's trunk is simply not big enough to carry your stuff. A car top carrier is likely to be the best budget-friendly solution.
However, choosing a particular carrier is tough considering the huge choice of products. We've reviewed 8 best rooftop cargo carrier models for your convenience.
1# Yakima Skybox Rooftop Cargo Box
This hard-shell cargo box secures the top spot on this list due to its stylish look and excellent quality. Weighing 75 pounds, the aerodynamic design of this box allows wind to glide over it instead of blocking it.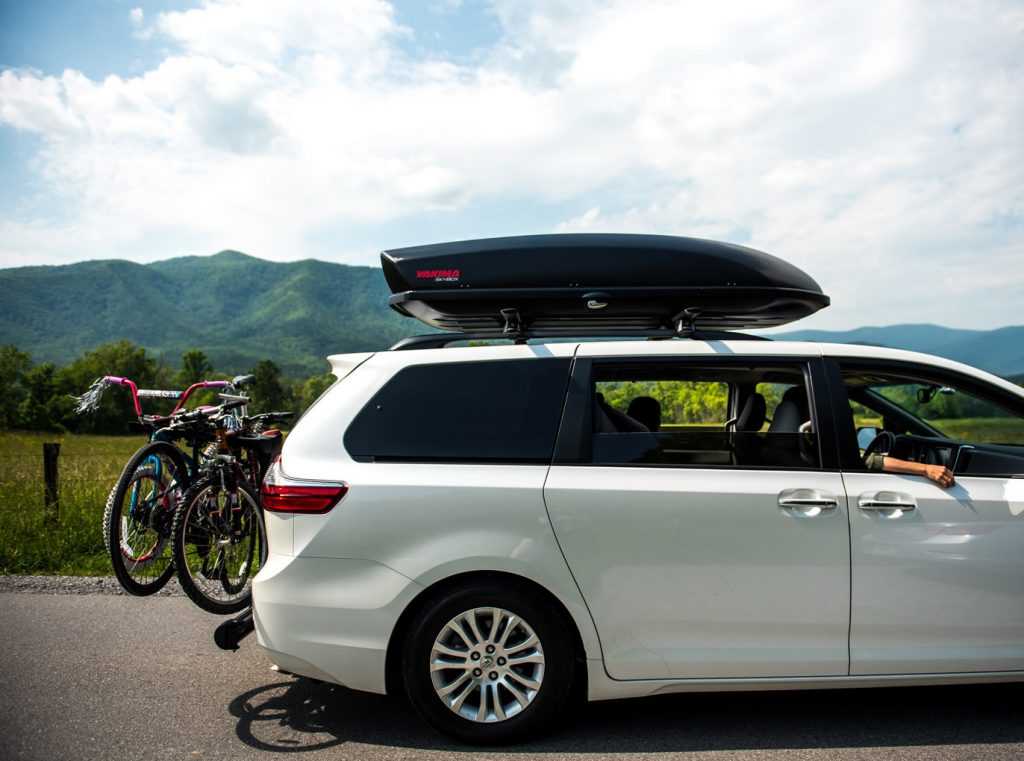 There are several versions that offer 12 to 21 cubic feet of storage space, which means each of them can handle a huge amount of gear. You can open it from either side for easier loading and unpacking.
The SKS locks and an overhead locker style handle make sure that your gear is safe inside the box. The strong base and lid stiffeners further strengthen the security system. The box also locks to the car's roof rails, giving you confidence for driving a long distance.
The limited lifetime warranty is another plus point.
2# Thule Force Cargo Box
One of the best rooftop cargo carrier products out there in the market. The sleek profile and diamond-textured shell make the cargo box look highly stylish.
Durability comes from the ABS plastic structure and the material can withstand even the roughest weather. Aerodynamic design reduces drag, so it does not affect the vehicle's speed and fuel economy.
You can open the box from any side because of its dual-side access system. The locking lid system offers more security for your stuff. Quick-Grip Knob at the bottom of the box makes it easy to attach to the roof racks. It is compatible with most factory racks, round bars, and Thule rack systems.
3# JEGS 90098 Rooftop Cargo Carrier
Not the best-looking pick on this list but it is a good luggage carrier for SUV and other models. Lighter than the first two products, the 28lbs box is 57 inches long and 39 inches wide. With 19 inches of depth, it can accommodate 110 lbs of cargo weight.
The self-standing top lid makes storing and unpacking cargo much easier. There is a built-in key-system lock to ensure the security of the loads. With a smaller footprint and light structure, a single person can easily mount the compact box. Plus, it is compatible with the roof rails of most cars including the standard crossbars of Buick Enclave and the factory-fitted aeroblade of Toyota Highlander.
4# Leader Accessories Roof Rack Cargo Basket
Fan of roof baskets? The cargo basket from Leader Accessories is a good-quality car topper luggage rack with an extended design.
The extra-large size featuring 65 inches of length and 39 inches width is great for storing camping equipment, cargo bags, and other stuff. It can securely hold up to 150 lbs of loads.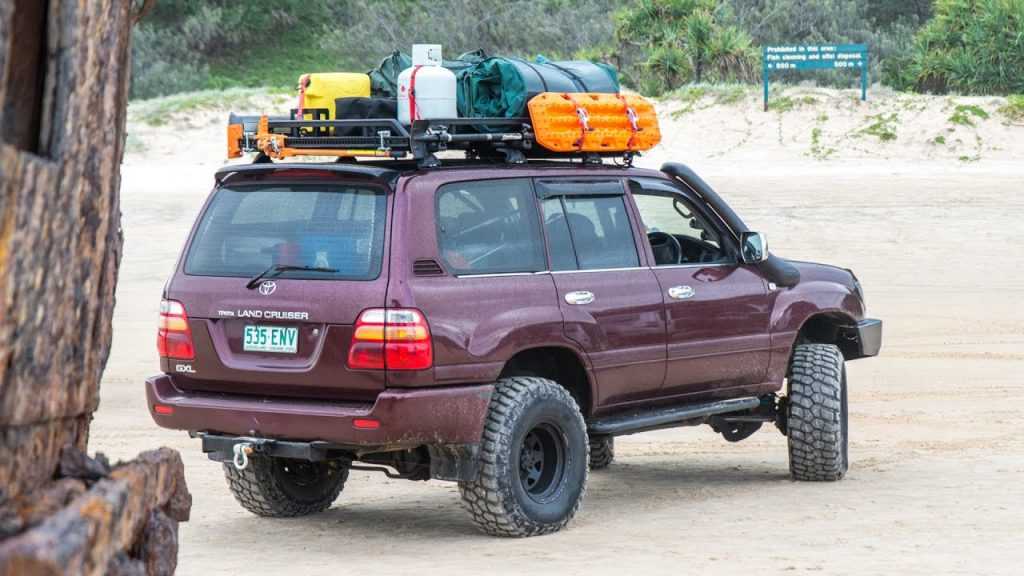 With a black powder-coated durable steel construction and a simple mounting system using only four universal U-bolts, the basket is one of the best practical luggage racks for SUVs.
The open-top design allows you to use the rack for holding any type of cargo. You will just need a cargo net and straps to secure the loads.
          SEE MORE
5# CURT 18115 Roof Rack Rooftop Cargo Carrier
Another rooftop cargo rack that is slightly smaller (41.5 x 37 x 4 inches of dimensions) than the Leader Accessories basket.
The storage capacity is 11 cubic feet but you can extend it to 17 cubic feet by using a separate extension piece, CURT #18117. built with heavier metal, it attached to most roof rails by using universal brackets.
You can store anything in this rack as long as the piece fits its length and width. Just secure it with a cargo net and straps.
6# Highland U-Venture Rooftop Cargo Basket
Highland U-Venture is another roof rack on this list of best rooftop cargo carrier units. Made of high-quality steel and coated with a weather-resistant finish, the basket promises quality service for years to come.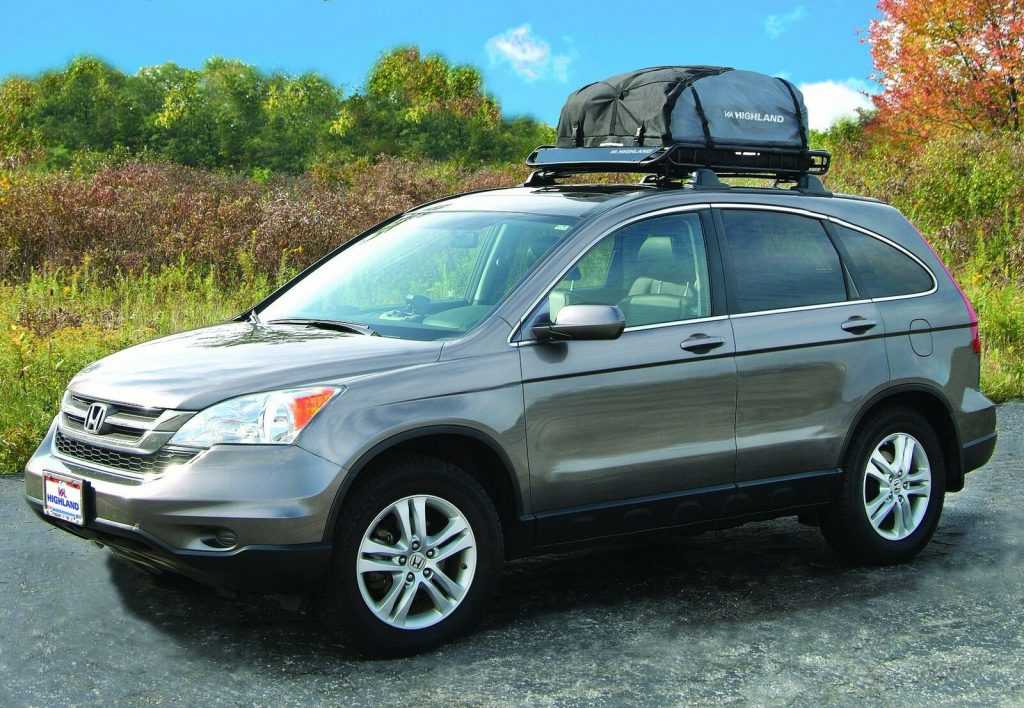 With 37.7 x 18.4 x 9.7 inches of dimensions, the basket is perfect for most cars as long as the cargo weight is limited to 125 pounds. It mounts to almost all aftermarket and factory crossbars.
7# SportRack Vista XL Cargo Box
The 18-cubic-foot Vista XL is designed to survive week-long trips in moderate weather conditions. Its UV-resistant ABS construction is durable enough to withstand road gravel and debris.
U-bolt hardware makes mounting easy and you can pair it up with most square, round, and factory roof frames. The hard shell and a lock system will keep your contents safe.
8# Thule Motion XT Rooftop Cargo Carrier
The Motion XT is one of the best rooftop cargo carrier models if you have enough money to spend. The carrier is sleek, no-frills, and utterly modern. With 22 cubic feet of storage space, it can hold up your loads for a week-long journey.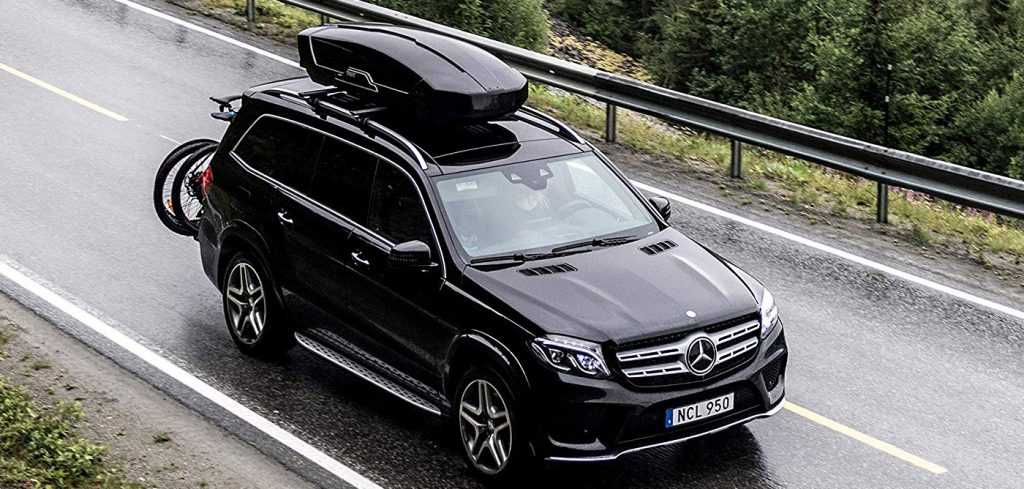 The dual-side opening allows for quick access, and the lid-lifters and grip-friendly handles make packing and unpacking relatively easier. Your contents will be safe inside as the SlideLock system keeps the lids tightly sealed.