Honda CRV VS Toyota Highlander – Which one is the Leading Car?
Last updated
Mar 01, 2021
0 comments
In the ever-growing automobile marketplace, there is no shortage of cars to choose. But, when it comes to picking one out of Honda CRV and Toyota Highlander, abundant factors come to pass. Both models are tremendous in terms of performance, mileage, comfort, and economy. However, here is a quick rundown of some foremost differences in Honda CRV VS Toyota Highlander.
So, let's check it out!
Honda CRV vs Toyota Highlander – The Complete Comparison
How powerful is the engine? How much spacious is it? Get to know about everything about Honda CRV and Toyota Highlander right now.
1. Entertainment System
The source of entertainment in a car is a complete collection of high-quality hardware and software. In Toyota Highlander, there are 6 speakers that have speed sensitive volume feature. Honda CRV is also equipped with an average number of 7 speakers that also have to speed sensitive volume system. Both cars have STANDARD CD Player and aux audio input. But, you can tune in to your favorite channel on upgraded safelight radio in Toyota. Honda doesn't have a radio but it does have this fanatic subwoofer that produces an amazing bass frequency.
          SEE MORE:
2. Performance
When talking about the performance in Honda CRV VS Toyota Highlander comparison, Highlander is the winner. The horsepower Toyota offers is 270 HP at 6200 RPM whereas Honda is underpowered with the horsepower of 180 HP at 6800 RPM. Both vehicles have 5-gear shifting and 2-wheel drive train type. Toyota Highlander works on semi-transmission on the other hand, Honda CRV is fully automatic transmission based. When comparing the curb-to-curb turning ratio, both cars encompass almost same corners that are 38.7 ft- Toyota Highlander and 37.8ft- Honda CRV.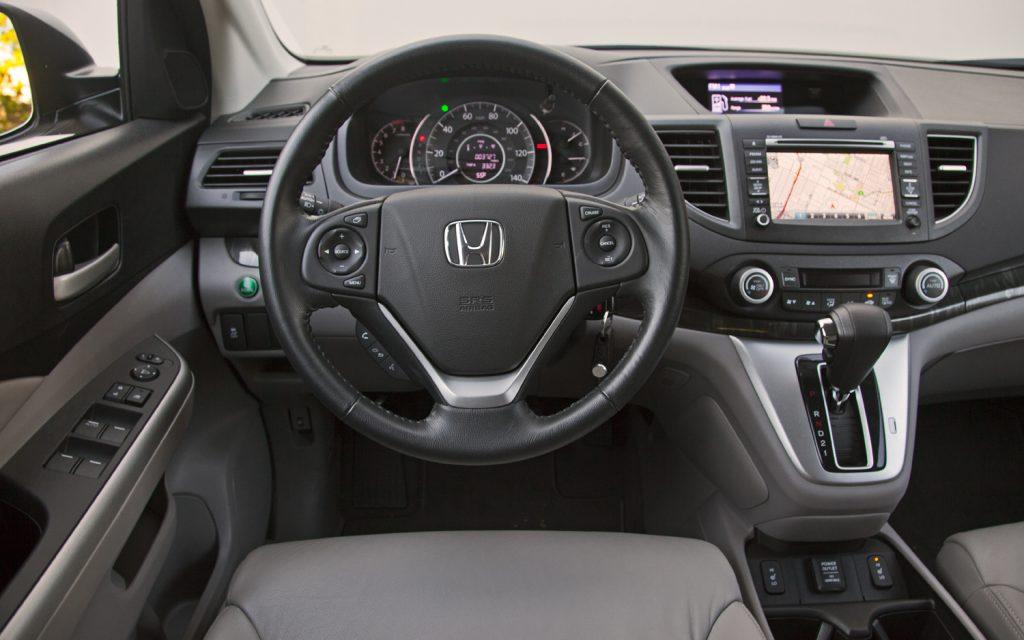 3. Safety Features
Greater the safety better the driving! In this car comparison, the cars have standard antilock brakes, child lock, and DISC rear brakes. But, Highlander is again leading with the availability of six-airbags. Conversely, Honda also comes with five protective airbags.
4. Luxury Features
Toyota Highlander and Honda CRV, both guarantee the most luxurious driving experience with standard moonroof, power seats, keyless entry, and striking leather interior. You can pick any of the vehicles for the comfortable driving.
5. Feasibility
Toyota Highlander has a lot of space, which is compatible with 7 passengers. It has cargo space of 95.4 ft, baseload capacity of 1755Lb, an optional navigation system, and ten-cup holders. In contrast, Honda CRV has a room for maximum 5 passengers. Also, it has 72.9ft cargo space, a standard navigation system, 850 LB base payload capacity, and eight cup holder. The vehicles have standard power outlets, front air conditioning, and foldable rear seats.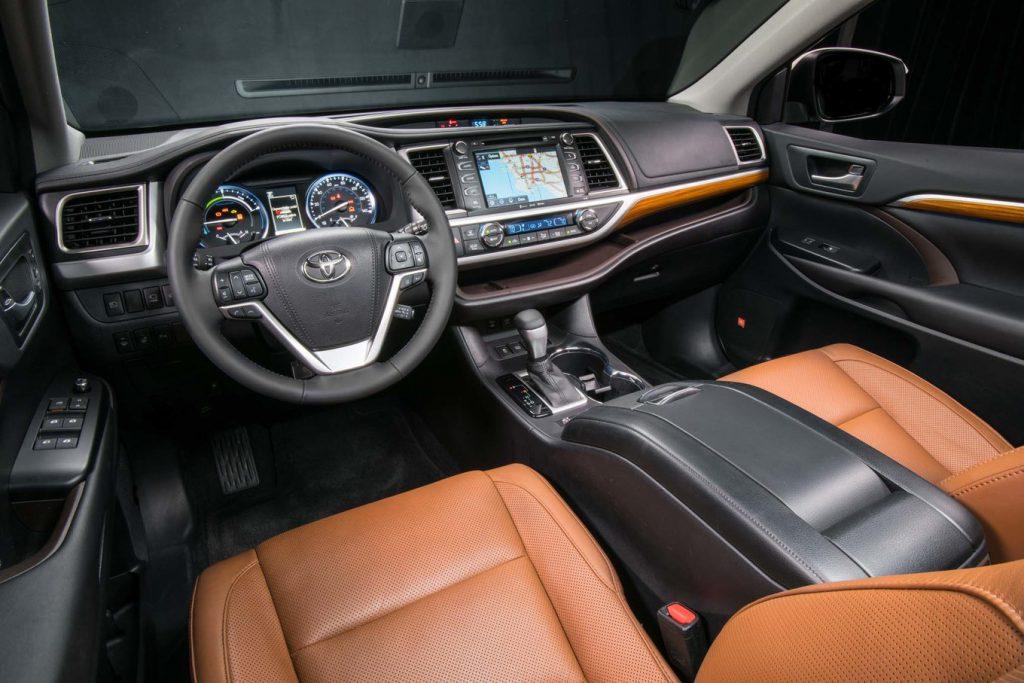 Check out the video below to see more details about 2017 Honda CR-V review and 2017 Toyota Highlander 
>> Finding a suitable Japan cheap used car for yourself? Click here <<
The Verdict
If you want the high-performance car with highest comfortable, go for Toyota Highlander. If your desire is to ride a luxurious vehicle with the utmost sound system, Honda CRV is the one to buy. So, now that you know everything about Honda CRV VS Toyota Highlander, it's time to take home the best car.