Subaru Impreza vs Legacy: Finding the Winner
Last updated
Jul 02, 2021
0 comments
Subaru has always emerged to be a winner. Be it innovation, safety, or the affordable pricing; Subaru has always been there to impress. It is the Subaru Impreza and Legacy that has caught the limelight for its appealing looks and excellent performance.When it comes to Subaru Impreza vs Legacy, one should that that both the models have its unique features.
When wondering which one will suit your needs and style well, looking at the following comparison becomes necessary.
Subaru Impreza vs Legacy: Absolute Comparison
The award-winning Subaru has a list of models that have been ruling the roads since its inception. Let us look further to find the ultimate winner between Subaru Impreza and Legacy.
1. Sedan vs Hatchback
Subaru Impreza is a compact car model that is a combination of comfort and convenience. It comes in a four-door sedan model or a five-door hatchback model. On the other hand, Subaru Legacy is a moderately sized sedan that offers more space for its passengers.
On the comparative grounds, though you will get a larger space for putting to use in Subaru Legacy, it is the Subaru Impreza that you could easily drive when it comes to overcoming tapered roads.
          SEE MORE:
2. Engine
It is the famous "Boxer" engine that exists in both Subaru Impreza and Legacy. This flat oriented engine is known for its smooth performance and offers a low center of gravity for added superiority.
The difference lies in the fact that Subaru Impreza has a 2-liter four-cylinder boxer engine installed capable of producing 148 hp. On the other hand, Subaru Legacy has a 2.5-liter four-cylinder boxer engine installed capable of producing 175 hp.
Thus when you are looking for more power, Subaru Legacy should be your choice undoubtedly. And when looking for more fuel economy, Subaru Impreza is a recommended choice.
3. Interior Features
The Subaru Impreza incorporates a roomy cabin and large windows. The seats in Impreza are highly mounted and offer more of legroom for front seat passengers. When it comes to Subaru Impreza vs Legacy, the Subaru Legacy includes spacious interiors. It has thin roof pillars that make it the best looking car in its arena.
It is good to know that Subaru Impreza offers the largest passenger volume while the Subaru Legacy has the best interior room available. The choice is yours to make! You could also refer to car comparison to know how interiors feature matter.
>> Looking for a car from Japan with good conditions, click here <<
4. Safety Features
Both the Subaru Legacy and Impreza have emerged to be a winner regarding safety. They have received the best safety ratings from IIHS. Why is that so? They both have rearview cameras, airbags inclusion, and eyesight and steering responsive headlights.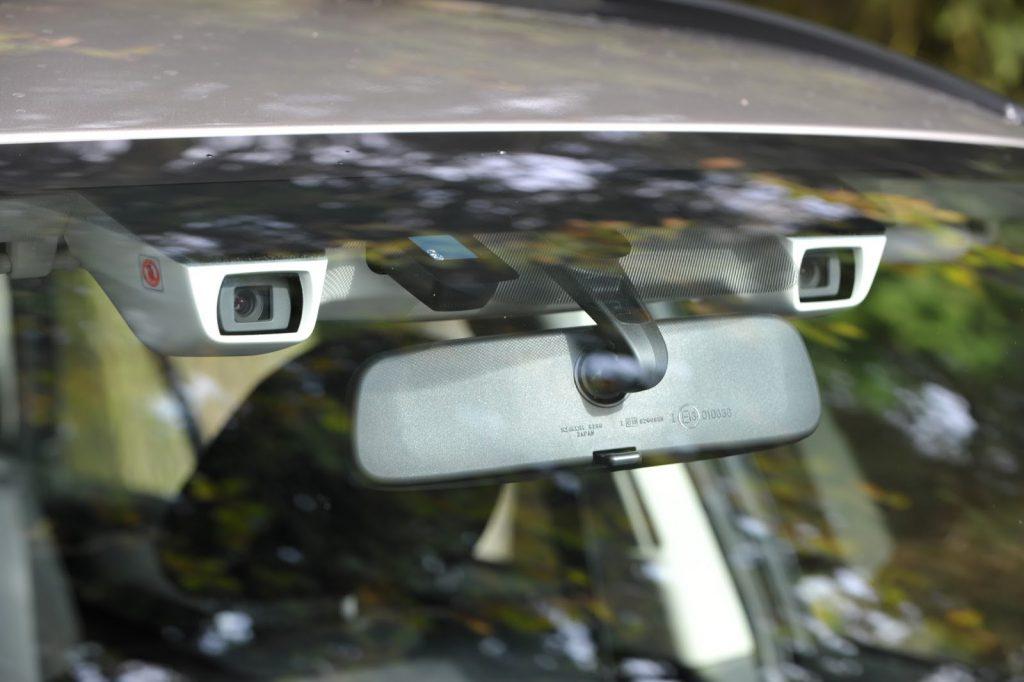 But it is the Subaru Legacy that has managed to drive sales to the echelon of success. Legacy has a much more comfortable ride associated with it along with a longer wheelbase, making it a must choice.
Conclusion
Looking at how Subaru Impreza vs Legacy have been flourishing and making a difference in the market, you would know which one to choose. When it comes to selecting a winner, both the cars are worth an investment.
Keep in mind the differences mentioned above and choose a riding option that suits your needs and budget well. It is important to know that Subaru Legacy is costlier than the Impreza one.