Subaru Impreza 2011 Review – A Conservative Choice for Safety
Last updated
Dec 30, 2020
0 comments
As a driver, everyone must have heard about Subaru Impreza 2011 for sale at least one time, especially on car forums. The year of 2011 marked the birth of a sedan with many changes from its previous version, both inside and outside. Along with the eco-friendly system and effective fuel consumption, this is loved by all car owners. To understand more about this vehicle, this is Subaru Impreza 2011 review.
Subaru Impreza 2011 Review: Overview
The Subaru Impreza 2011 introduces numerous changes that a car lover will want to keep eyes on. This generation get an updated audio feature on iPod integration and Bluetooth connection. An optional upgrade of Tomtom navigation system – an economical and removable feature. The audio system is still inferior in this new generation.
Performance enthusiasts will be curious to give a test drive for the Subaru 2011, which lifts handling agility and more rigorous driving. Thanks to firmer suspension and more mainstream alloy wheels, models of this generation show better handling.
Variants of this generation improve in various angles. Subaru WRX 2011 will attract those who love performance with the heritage of the STI's broad fenders and bigger track dimensions. STI variant carries lighter wheels to raise its handling capability. Additional to the usual hatchback, a sedan is added to the collection of WRX STI.
The exhaustive collection triggers the capable competition of Impreza with a wide range of car models. Standard variation is in direct competition with Volkswagen Golf, Mazda 3, Huyndai Elantra and Honda Civic. The Impreza class a standard all-wheel drive, a capability highly desirable in snowy, icy and rainy areas. The Outback Sport hatchback even can compete with a compact crossover SUV, thanks to its emphasized ground clearance and extended main cladding. One can recognize the WRX variation as a candidate for an Olympic running champion in car once he or she witnesses the model's abrupt acceleration. The WRX STI model sparks an ideal images of F1 formula types with all-wheel drive and colossal turbos that can impress strict car lovers. Even though Mitsubishi Lancer Evolution is ubiquitous among models in STI genre, WRX STI deserves a test drive to decide which one is the best fit.
Given a conservative philosophy for this generation, Impreza 2011's increased features for safety is understandable and readily expected. Nevertheless, fuel consumption is a surprise for those who knows deeply about Subaru that is well-known for eco-friendly models.
Subaru Impreza 2011 Review: Exterior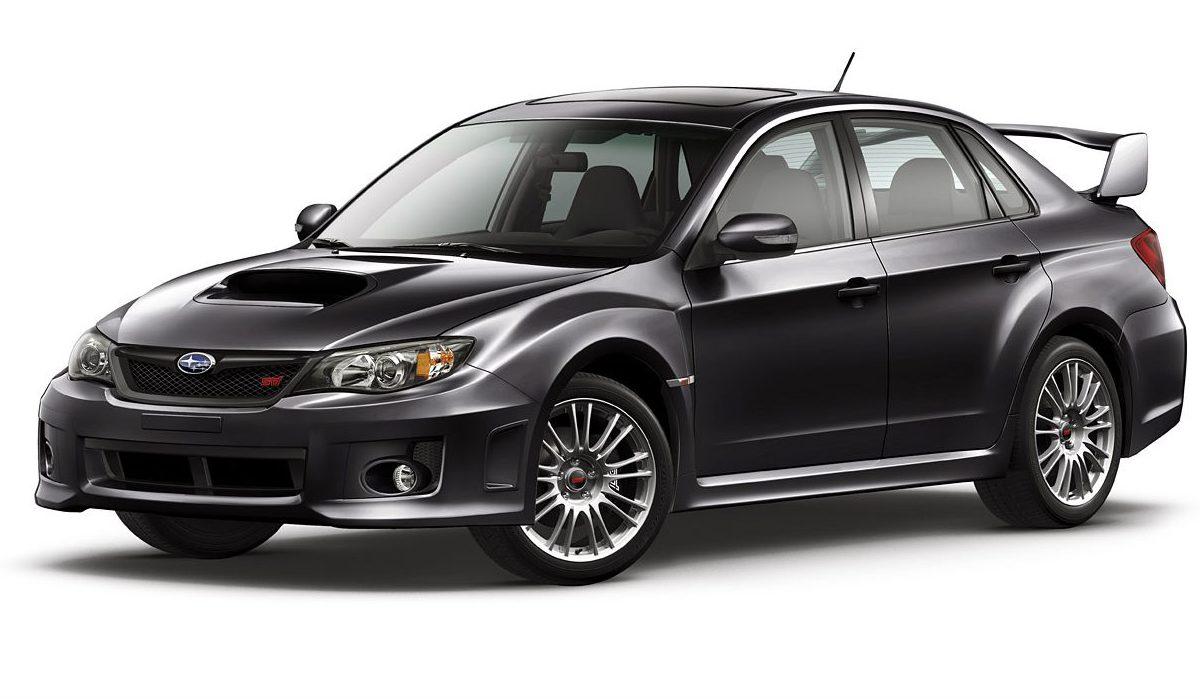 General Review About Exterior
The Subaru Impreza 2011 review can guarantee the sedan follows the mainstream design of Honda or Toyota with a conservative mix of small-size vehicle sensibility and rigid traction.
The Impreza's wheelbase slightly extends by 25mm in this fourth generation. The extension brings seemingly insignificant difference for the car's size, however it gives birth to an expansion of 40 liters for boot space.
The windscreen is placed more at the front part and the front door windows switch the emphasis to quarter panes. Another interesting design highlight is the A-pillars that are much neater than those of most cars at the time being. This leaves a more concise looking from a side and more ample angle to look forward via front window. Furthermore, this delicate front design may create a feeling of wider open so that entry and exit are significantly enhanced.
Front Part Design
The Subaru Impreza does not change much from its rebut some years earlier. However the company has improved by a new grille part at the front part, making Subaru Impreza 2011 for sale much easier. Coupled with fine headlights, this Impreza resembles Honda Civic at the first sight.
Side Part Design
The look from side is not much different from previous versions, though the 2011 version tried to emphasize the strength with sharper lines. The elegant A-pillars are highly visible from side view, triggering a graceful feeling with bigger area of glass. This design also opens wider view inside-out.
Back Part Design
Following the Subaru Impreza 2011 review, the serious sporty models upgraded flared fenders and stronger air dams to give a wider-body look, but Impreza sedan is slightly dull and more conservative to some extent from its back.
Subaru Impreza 2011 Review: Interior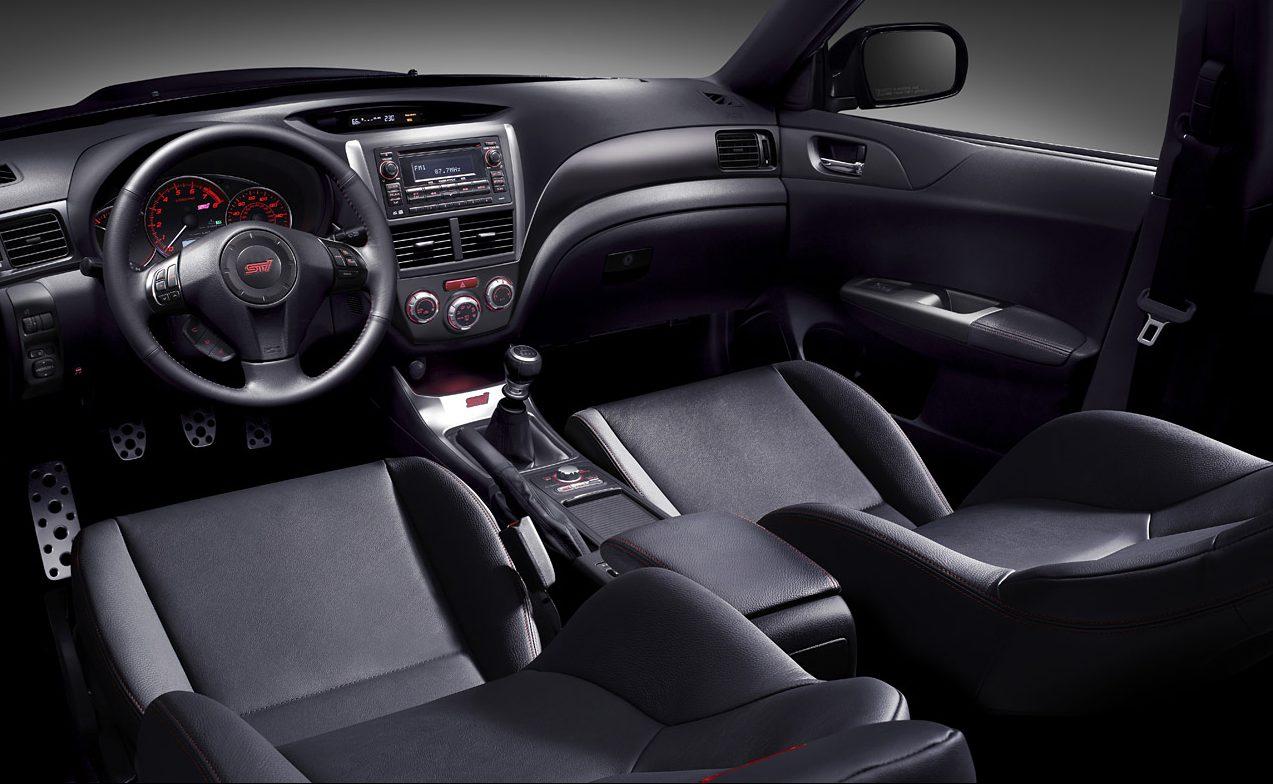 General Review About Interior
The Subaru Impreza 2011 review can never complete without mentioning its roomy, carefully designed interior. However, a car enthusiast would expect more from the materials inside these models' cabins.
In general, driver can understand the stereo and dual-zone control areas easily. If you customize this area with the factory dash-mounted navigation system, the sophistication of the stereo is raised because of the untidy menus and graphics. This year, Subaru introduced the portable Tomtom navigation system. This increases the user friendly characteristic, which makes Subaru Impreza 2011 for sale much easier.. However, drivers might not enjoy the sound system, even though it is upgraded in this model.
Seat Design & Space
The 25mm-slight extension of the wheel base increases in interior space. This change gives a lot more foot room at the back and a more broad feeling inside the cabin. The cabin is spacious with comfortable room for head and leg. The hatchback model offers 1.25 square meter of space at the maximum. Seat is comfortable in the 2.5i models and it is markedly improved on the higher performance models. With a ratcheting adjustment to modify seat height in all models, the experience in front seating is fantastic.
The stack cluster under the dashboard hosts normal vents, striking control knobs under a six-disc CD changer. A very practical interior feature is a nice shift lever right behind a coin-keeping place and in front of the 12-volt station. A deep console is also placed at back seats.
Adults would find it desirable to sit at the back seat since it has six footers inside, proving adequate headroom at the back. Back seats are quite flat in either model when folding to open more cargo space. Nevertheless, legroom is somewhat compact. In fact, this design helps Subaru Impreza 2011 for sale become much more popular.
The upright driving position is a real desired feeling. The lack of a telescoping steering-wheel adjustment  makes the generation a dent, though it still appears on the WRX model.
And here comes the cons in Subaru Impreza 2011 review: Some drawbacks might dissatisfy car aficionados. The sedan model is designed to have an accommodated slope to handle the rear suspension in the cargo floor. Moreover, a shorter shelf of hatchback model makes it less desirable.
Dashboard
There is a central window with horizontal screen for temperature, mileage, time and fuel. One thing it can improve is the readability under the sun.
Steering
Typically, Impreza 2011 releases a relatively more accurate, increased weighted steering compared to that of similar budget cars. Nevertheless, a number of give and body roll keeps the standard Impreza model from luring car aficionados.
Space and Storage
The trunk in sedan model is strikingly spacious. According to Subaru Impreza 2011 review from different car users, this feature is useful for family purposes.
      SEE MORE:
Subaru Impreza 2011 Review: Accessories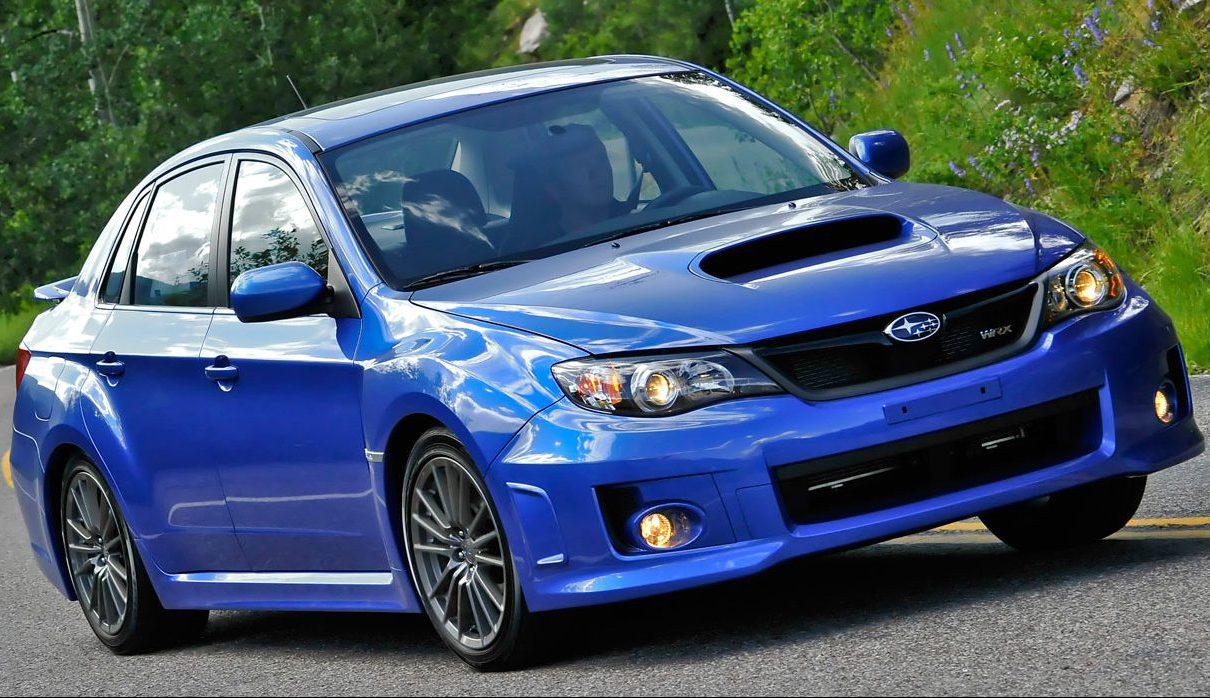 Subaru Impreza 2011 review. During this period, Subaru had upgraded the accessories of most models, adding more standardized ones while keeping the similar pricing policy, and they kept Impreza under the same trend. The basic 2.5i model appears to be orthodox. With steel wheels, 16-inch alloys, full power accessories, keyless entry, a console multi-function display with color,… are the most important car parts.
Air conditioning, reversing camera, cruise controls, steering wheel audio controls and a rear sear with 60/40 split are favored by many car owners as well. And we cannot forget sunroof, rear privacy glass and front foglights. All models include automatic aircon, dynamics and cruise control, seven airbags, bluetooth, USB and aux ports (Thecarconnection). Premium features can be found in leather, powered driver seat, HID xenon headlights, USB and sport pedals.
Subaru Impreza 2011 Review: Operation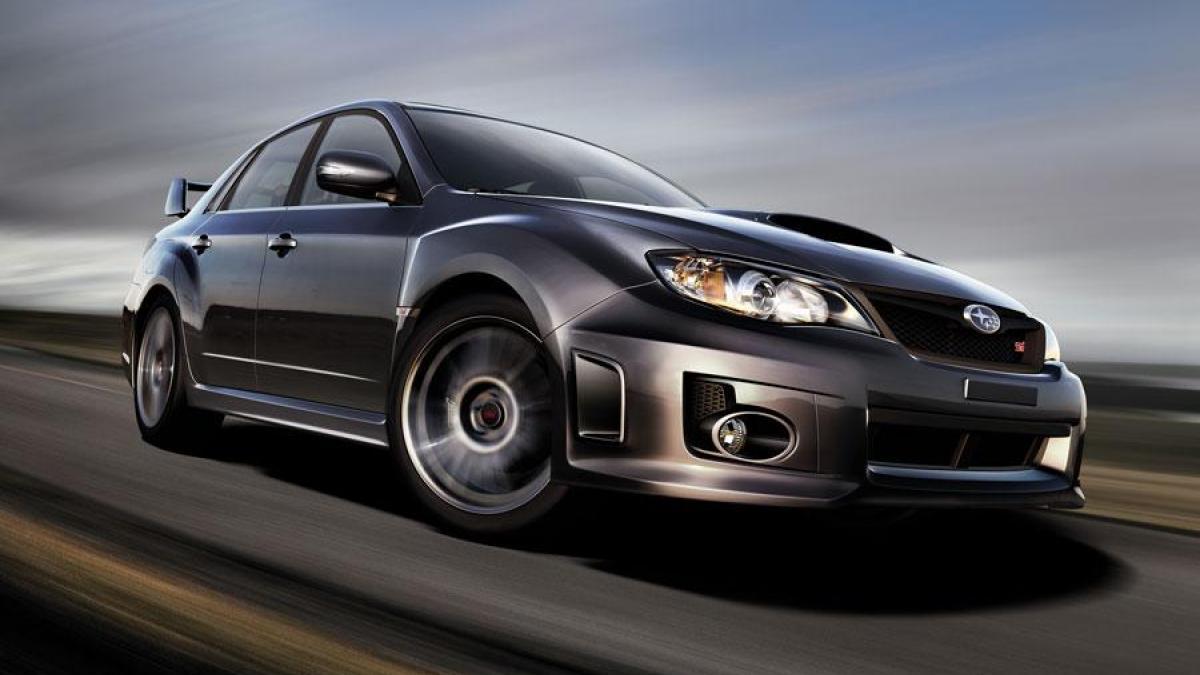 Engine Review
The basic engine can generate 170 horsepower and 170 power-feet of torque. At low revs, it is quite responsive, and as such, highly fit to the 4-speed AT although some might find satisfied with 5-speed manual performance. The automatic variant has spacious gears that stay remarkably far from each other and tends to downshift shortly. This year Subaru had stopped the 2.5GT variant. This is known with a lower version of the turbocharged engine of WRX with a 4-speed automatic transmission.
Handling : Driving Comfort
Subaru Impreza 2011 performs remarkably good in test driving with noted emphasis on relatively complacent and smooth suspension. The well-designed interior is resistant to wind and road noise, delivering a relaxing experience inside the car.
The standard Impreza 2011 rides and moves agily compared to a normal compact car. Its relentless all-wheel drive is really a gift for whose who often drive in unpleasant weather. The naturally aspirated 2.5-liter boxer expresses more aural quality than an analogous 4-cylinder at the economy-class. This also conveys sufficient power, at least for manual transmission. However, the lazy combination of 2.5 and the dated 4-speed automatic are probably a blemish.
Looking closer to other variations, the turbocharged WRX version is a striking choice of money for value. The enhanced power and significantly more agile switching style around corners would satisfy strict car aficionados due to its more powered suspension and summer-designed tires.
The WRX STI variation possesses less solid Brembo brakes, an upgraded 6-speed manual transmission and a turbocharged acceleration (when widening the throttle). The variation also adds some notches. Driving performance of this variation is decent but added noises due to more powerful can let some drivers down.
Safety Features
Safety may be one of the biggest punches of Subaru. Thus, Impreza 2011 is no exception with top scores for occupant shelter. Specially, it is honored to be picked by IIHS (the Insurance Institute for Highway Safety) for top Safety picks with highest scores in impact tests of frontal offset, side and rear.
Airbags and full-length airbag curtains mark important emphasis for the Subaru Advanced Frontal Airbag system. The Impreza group also accentuates such active safety features. We can mention electronic stability control with traction manipulation, all-wheel drive, brake assist and electronic brake-force distribution.
Fuel Consumption
Subaru Impreza 2011 is a brand for social and environment friendliness in consumers' mindset. Hence, general car users would expect a green vehicle for any Subaru model. However, this is an exception since the base Impreza can run only 20 miles in city and 27 miles in highway per gallon in some standardized tests. The automatic variant can run 1 mile shorter on the highway. It is worth noting that the significantly larger Legacy – CVT variant consumes less petrol than the Impreza 2011.
Subaru Impreza 2011 Review: Specification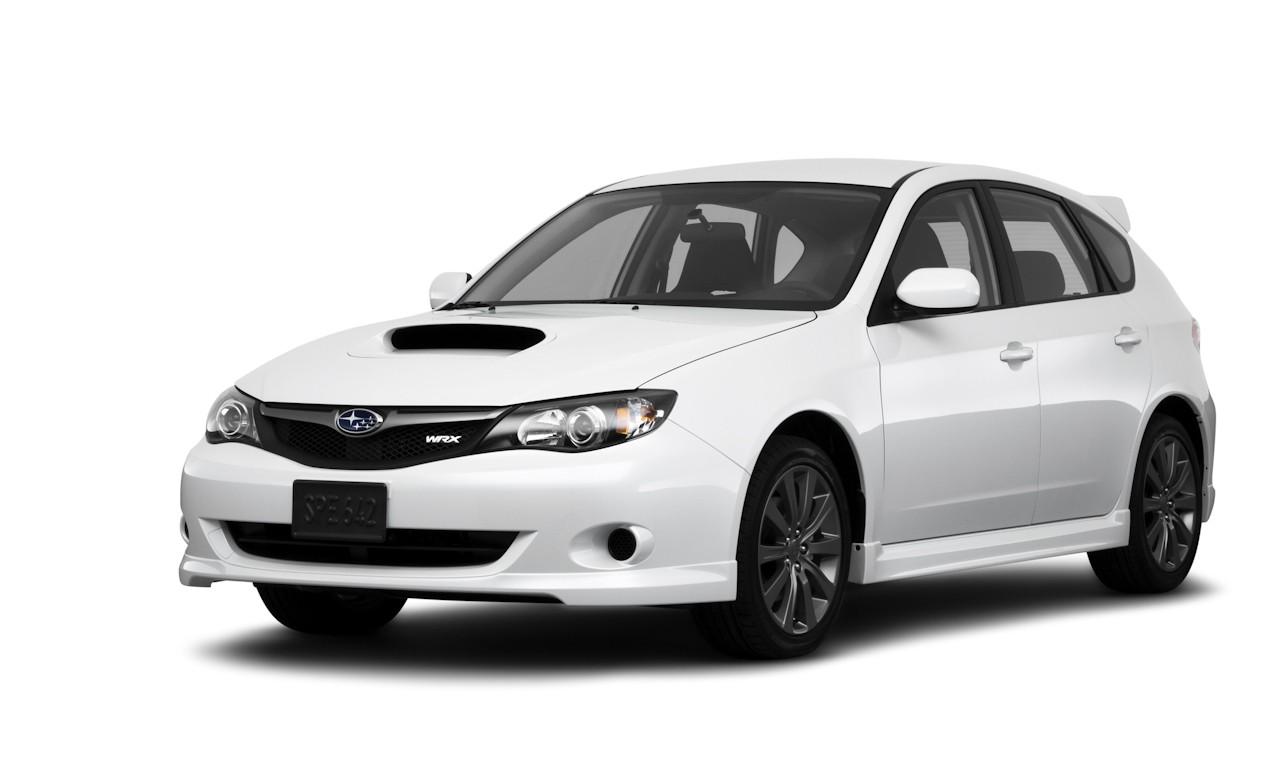 A table of important specs
| No | Specs | |
| --- | --- | --- |
| 1 | Model | DBA-GE3 |
| 2 | Dimension | 4580×1740×1475mm |
| 3 | Weight | 1320kg |
| 4 | Doors | 4 |
| 5 | Engine Model | EL15 |
| 6 | Maximum Power | 110ps(81kW)/6400rpm |
| 7 | Displacement | 1498cc |
| 8 | Compression Ratio | 10.1 |
| 9 | Maximum Torque | 14.7kg・m(144N・m)/3200rpm |
| 10 | Bore×Stroke | 77.7mm×79.0mm |
| 11 | Fuel Tank Equipment | 60L |
| 12 | Steering System: Minimum Turning Radius | 5.3m |
| 13 | Tires Size(front) | 195/65R15 |
| 14 | Tires Size(rear) | 95/65R15 |
| 15 | Transmission | 4AT |
| 16 | 1st Gear Ratio | 2.785 |
| 17 | 2nd Gear Ratio | 1.545 |
| 18 | 3rd Gear Ratio | 1.000 |
| 19 | 4th Gear Ratio | 2.272 |
| 20 | Reverse | 2.272 |
| 21 | Final Drive Gear Ratio | 4.444 |
Conclusion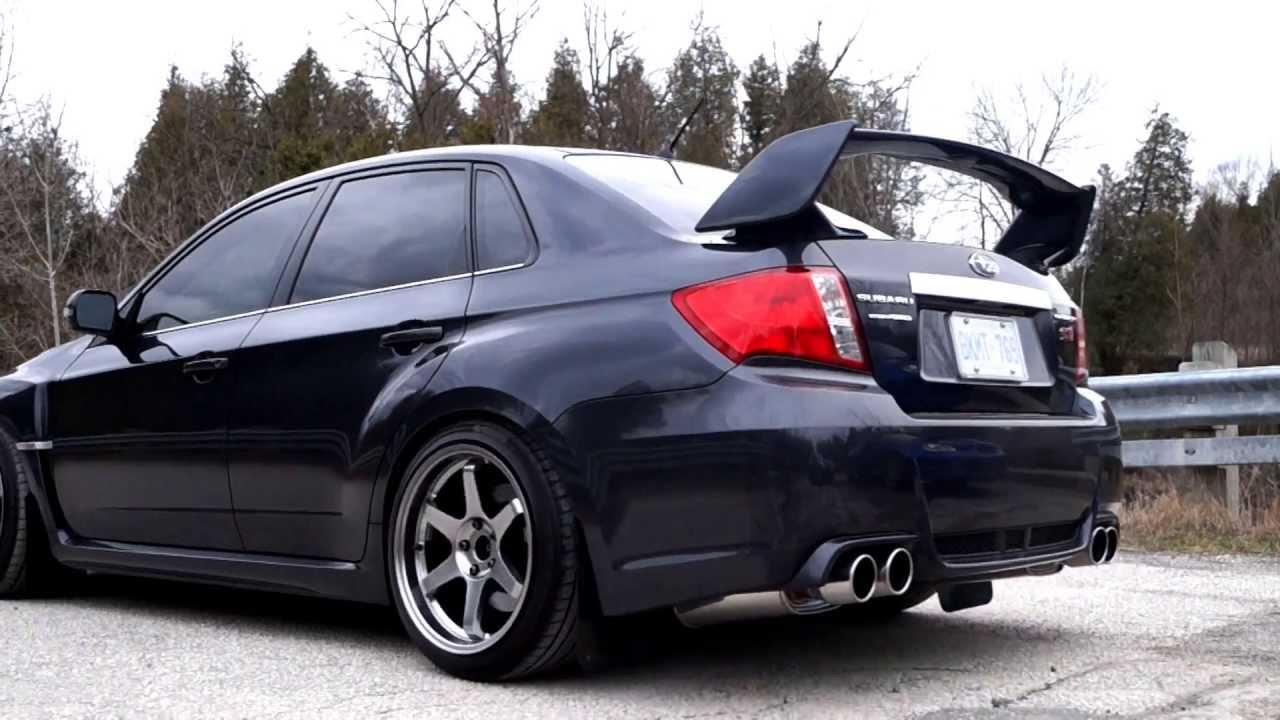 Pros And Cons Of  Subaru Impreza 2011
Pros
A conservative choice for safety and fundamental characteristics
Roomy and well-designed interior
Well done for the handling agility and engine
Cons
Less special design with numerous standard but trivial features and insignificant looking enhancements
Mundane interior
High fuel consumption
Subaru Impreza 2011 Price Table
| Variants | FOB Price (in USD) |
| --- | --- |
| Subaru Impreza Hatchback 2011 | 6,000 USD |
| Subaru Impreza Sedan 2011 | 4,084 USD |
Alternatives
Mazda 3
Nissan Juke
Volkswagen Golf
Huyndai Elantra
Honda Civic
Final Words And Advice From Expert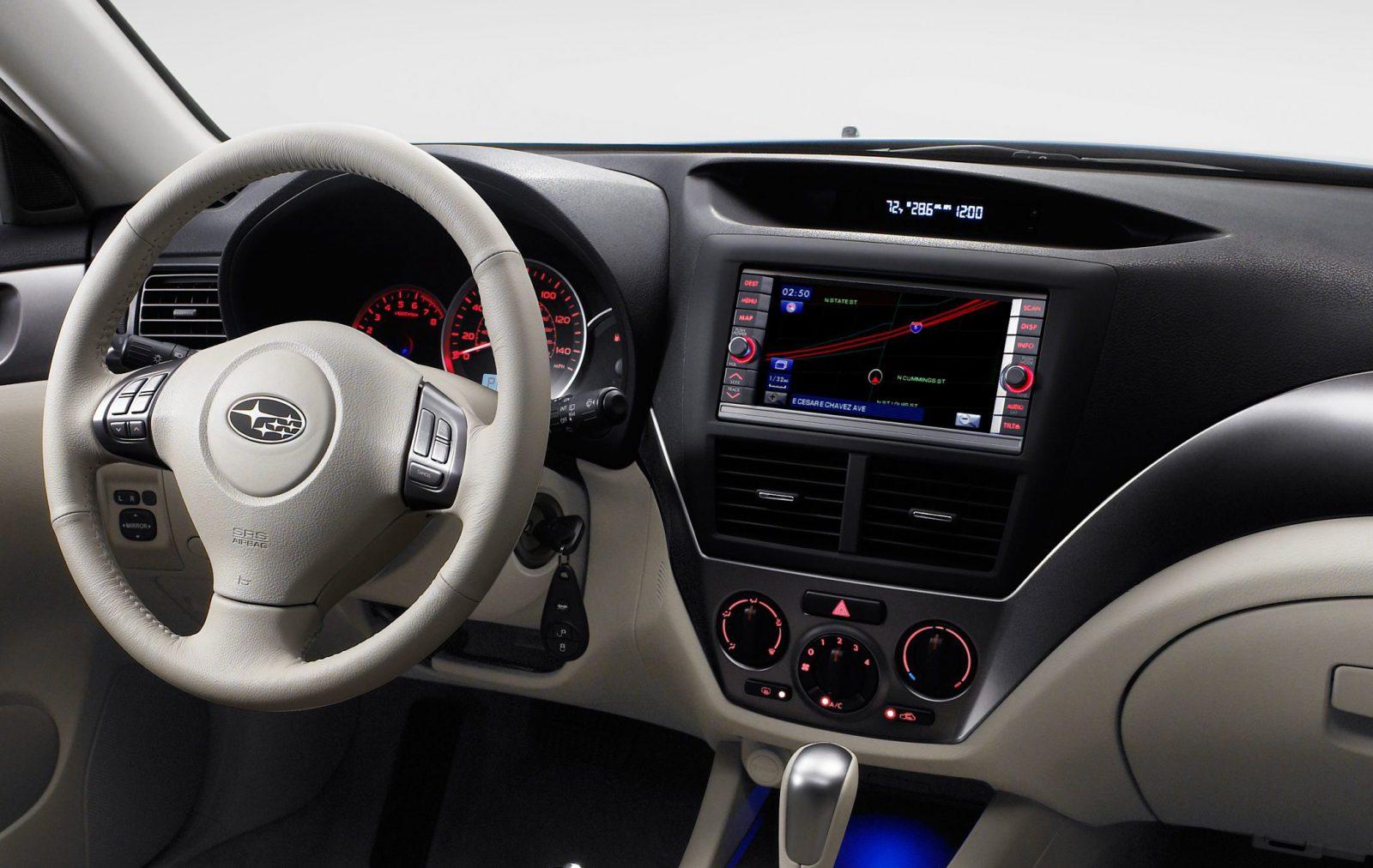 There are plenty of value aspects of the Subaru Impreza 2011 school for car fanatics to choose from. Whether a conventional person seeking for a mainstream compact with the highlight of all-wheel drive or a determined performance aficionados searching for a delicious taste of turbocharged thrust and cool operation, there exists a choice in Impreza 2011 group.
Check out the new interior and exterior features of the 2011 Impreza 2.5i 5-door Premium.