Mazda RX-8 Vs Subaru Impreza WRX: Which One Is Better?
Last updated
Mar 31, 2021
0 comments
When someone looks for top recommendations in compact sedan segment, Mazda RX-8 vs Subaru Impreza WRX become the obvious recommendations. Both are enjoying excellent reviews in terms of design, comfort, performance, etc. It's a fact at the same time that two devices definitely have some differences. Therefore, the comparative between RX-8 vs WRX has been put forth to decide the one that delivers better value of money.
Mazda RX-8 Vs Subaru Impreza WRX: Which One Is Better?
Speed & Acceleration
If you are interested in speed, the Mazda RX-8 can run at highest speed of 230-240 Kph. The top speed makes this an ultimate sports car and sedan at one fell swoop. For the speed enthusiasts as well, the vehicle turns better than RX-8, with top speed capacity of 250 Kph. Both RX-8 & WRX are brilliant regarding acceleration.
Power & Performance
Starting with Mazda RX-8, it's a vehicle with manual 6 gear arrangement that generates 231PS@8200. It generates the torque of 211 Nm@5500. The weight per power ration looks impressive at 6.4kg/PS. Mazda RX-8 weighs 1350 Kg.
Coming to the Subaru Impreza WRX for this round of RX-8 Vs WRX, it also comes with manual 6 gears arrangement. However, the Impreza WRX looks may powerful than RX-8 generating a whooping power of 300 PS@ 6000. Talking about torque, it generates 407 Nm@4000. The weight per power ratio is 5.3kg/PS, which is indeed impressive. The vehicle carries the total weight 1505 kg, being much heavier than RX-8.
Therefore, in performance aspects, we rate WRX better than another one.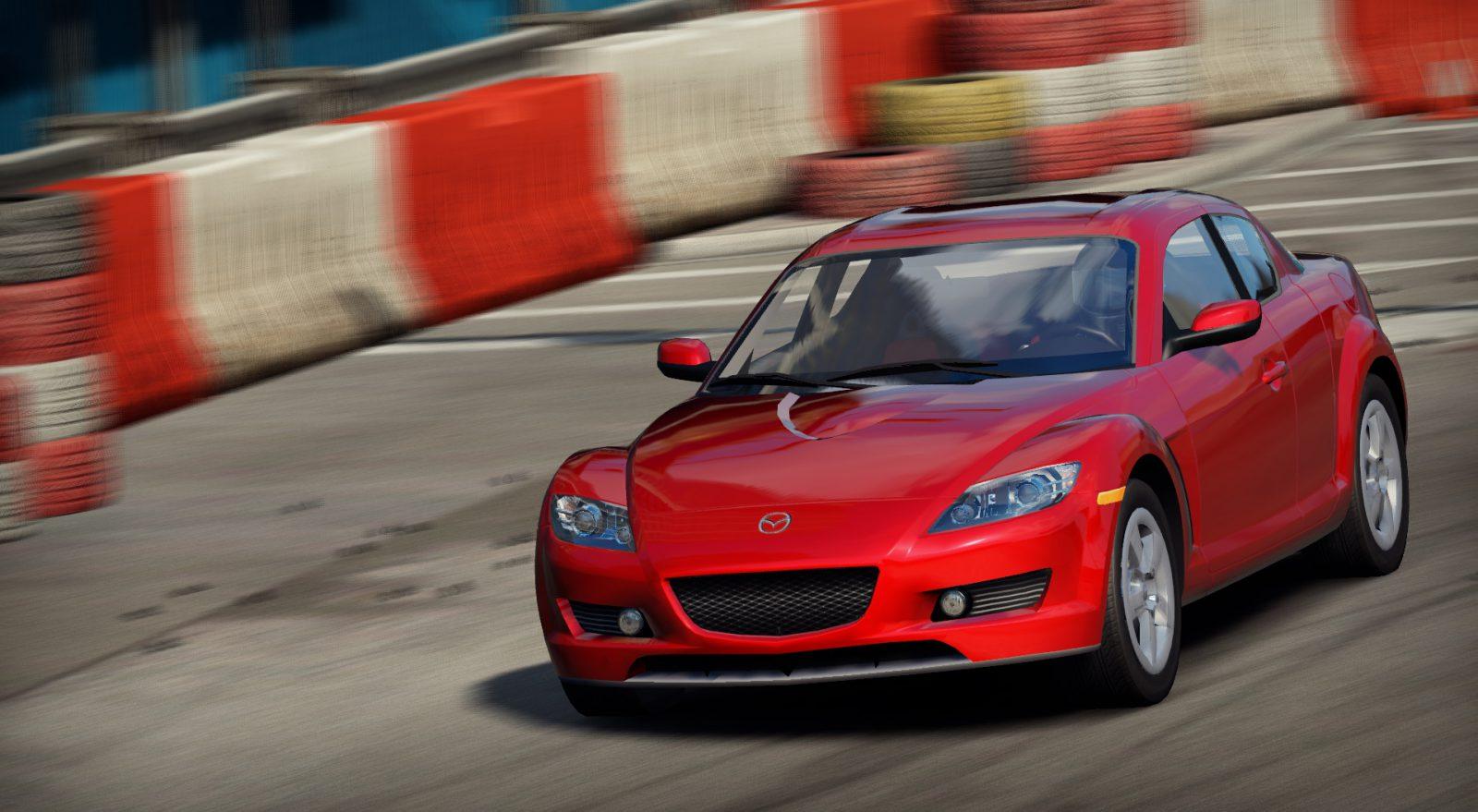 SEE MORE:
Comfort And Luxury Features
Impreza WRX STI comes with the keyless entry feature, which are certainly going to be missed with RX-8. In terms of comfort, Impreza WRX maintains the leather standard, where RX-8 users have to satisfy with cloth seats. At the same time, Impreza has much spacious interior as well in comparison with RX-8.  Moreover, you can discover additional cargo room through Impreza WRX's standard folding back seats. RX-8 offers very minimal, in fact negligible cargo space. Though both come with power outlet feature and air conditioner, Impreza WRX comes with optional navigation system which can't be found with RX-8. For music freaks, both have CD players. You can upgrade your entertainment arrangement with extra expenses on Impreza WRX. Well, there is no such facility for RX-8, even if you wish at extra expenses.
In short, there are so many reasons that turns Impreza WRX a clear winner in this round of MAZDA RX-8 vs SUBARU IMPREZA WRX.
Security Arrangement
Modern day customers no doubt mind the security features of a car prior investing for it. On this context, both IMPREZA WRX and RX-8 come with ABS brakes. Those look for the additional arrangements, Impreza WRX looks better with enough airbags in comparison with RX-8. In fact, RX-8 misses Rear Curtain. WRX ensures safety of the kids through child door locks. However, this comes as an optional feature for RX-8. Moreover, you can read our car comparison articles to get detail information about differences among Mazda, Subaru and others.
Final Words
There you have it, the comparison of Mazda RX-8 vs Subaru Impreza WRX. Although some people think that choosing one of them is like choosing one of two twins, all these features make these cars different to each other. From that, you will know which one suits your requirement and preference well.