What Is The Difference Between Mazda RX8 Vs RX7? Read Here!
Last updated
Jan 07, 2019
0 comments
Mazda is one of the pre-eminent car manufacturing companies. The vehicles made by these manufacturers are a full-fledged package of power, comfort, luxury, looks, and most importantly security. Beautifully designed RX8 & RX7 are the well-known sports as well as sedan cars ever made. Both these cars are the evident recommendations for the one who loves speed, strength, and appearance. The two differently manufactured models will undeniably have some differences. The comparison between Mazda RX8 vs RX7 would assist in digging up those differences for sure.
Let us compare these luxury cars according to their traits and features below.
Mazda RX8 Vs RX7: Which One Is Better?
Comparing both the Mazda manufactured automobiles would assist in finding the prominent one. It is because both these cars have their own set of traits and qualities. The RX7 emerged in the 1980s while the RX8 appeared during 2000. Mazda RX8 and RX7 augment your driving experience with speed, performance, comfort, and what not. Still, some differences make these cars a little unlike each other.
Let us bring those differences into the spotlight here:
1. Speed & Acceleration
All that a driver identifies while buying a package of sports and sedan car is the speed and acceleration. Mazda RX8 accomplishes the highest speed of 230-240 kmph in no time. The top speed makes this an ultimate sports car and sedan at one fell swoop. The RX7 reaches a top speed of 190-200 kmph. Both RX7 & RX8 are brilliant regarding acceleration. It is one of the coolest difference between Mazda RX8 vs RX7.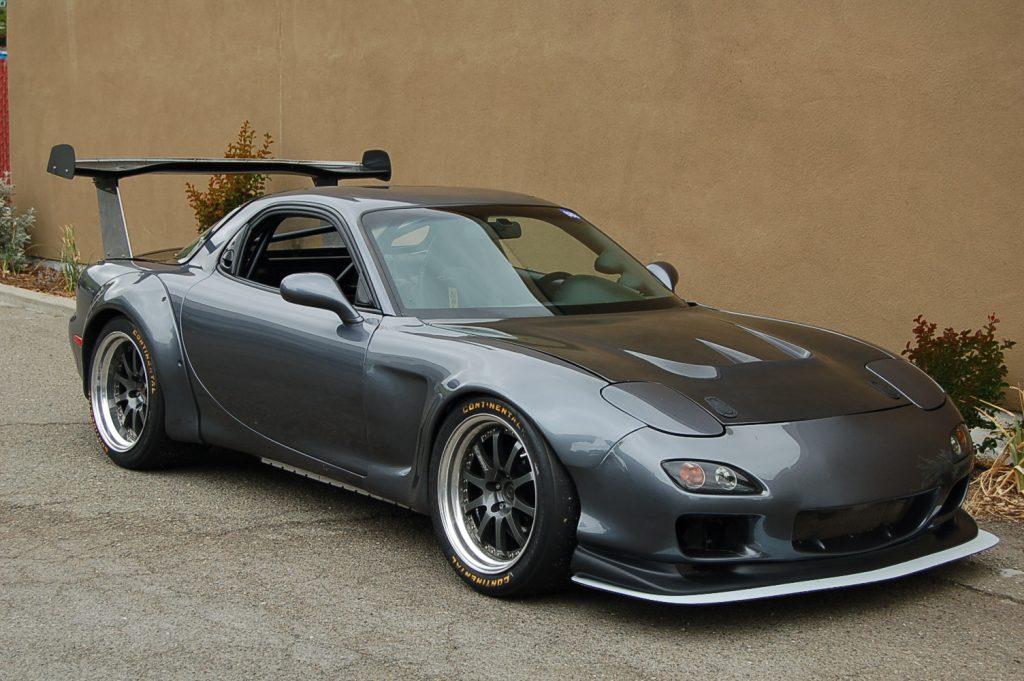 2. Curb Weight
The weight of an automobile plays an imperative role while making car comparison. Weight marks a huge impact on the performance of most of the vehicles. The Mazda RX8 weighs approximately 1370 kg in manual transmission and 1380 kg in an automatic transmission. Mazda RX 7 weighs around 1100 kg in both automatic and manual transmission models.
3. Transmission (Automatic/Manual)
Most of the people love to drive automatically transmitted vehicles these days. While some still admire manual driving for a better experience. Transmission type is another major difference when talking about Mazda RX8 vs RX7. RX8 comes in 5 & 6-speed manual transmission as well as 4 & 6-speed automatic transmission models. RX7 is available in 4 & 5-speed manual as well as 3 & 4-speed automatic transmission.
>> We have used Japanese cars for sale, which can perform even better than these two Mazda cars. Click here!!! <<
4. Engine Power & Capacity
Both Mazda RX8 and RX7 cars are perfect regarding engine power and capacity. These cars run on all types of gasoline and are 1300 cc in engine power. The RX7 was available in 1.1 L to 1.3 L capacities as well. The high power engines made these cars roar on the roads for years.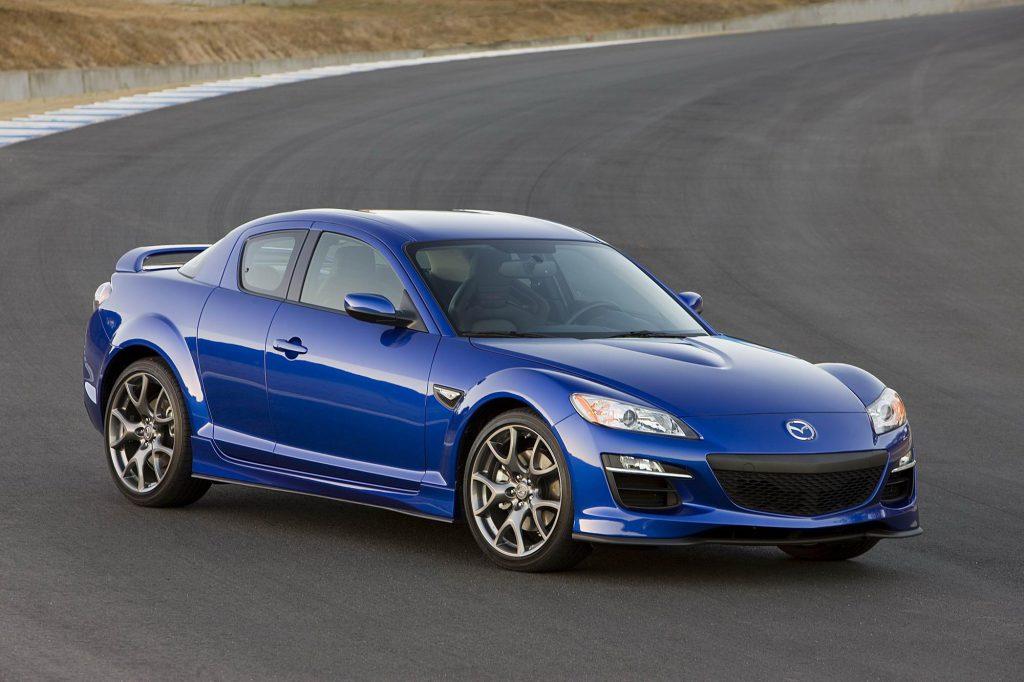 >> We have used Mazda RX8 and Mazda RX7 from Japan for sale, click here and here <<
Final Words
There you have it, the comparison of Mazda RX8 vs RX7. All these features make these cars a little different to each other. So, keep these differences and similarities in mind while investing in Mazda cars.