Honda Fit vs Honda Jazz: Which One's the Better Compact?
Last updated
Nov 30, 2020
0 comments
Compact car lovers have ample options to choose from in the market. So, whenever people want to purchase a small car, they get confused because the choices regarding models and their corresponding features are many. However, Honda's Jazz and Fit lines could be good options in this regard. Check out the following analysis of specifications between Honda Fit vs Honda Jazz if you are interested in them.
Honda Fit vs Honda Jazz: Major Differences
To learn the difference between Honda Fit and Jazz, we've compared them at the following points.
1. Interior Design and Boot Space
The tall and upright structure of Honda Fit ensures a spacious interior is sure to please its passengers. They can enjoy facilities such as an air conditioner, tilt/telescopic steering wheel, music player (AM/FM/CD/MP3) along with many other power accessories. This model offers 470 liters of boot space.
The hatchback of Honda Jazz is very spacious. Its current seating layout offers comfort and adjustment features that provide practical benefits. Additionally, this car has 354 liters of boot space.
2. Car Engine and Fuel Efficiency
Honda Fit is a powerful and fuel-efficient car. Its four-cylinder 1.5L engine generates an impressive 117 horsepower. However, this one is not the best choice in terms of speed because it can reach only 180km per hour. It can run from 11.47 to 14.88 km with each liter. People enjoy driving this car because it comes with an excellent braking system. Its electric power steering also offers immense comfort to the driver due to easy control options.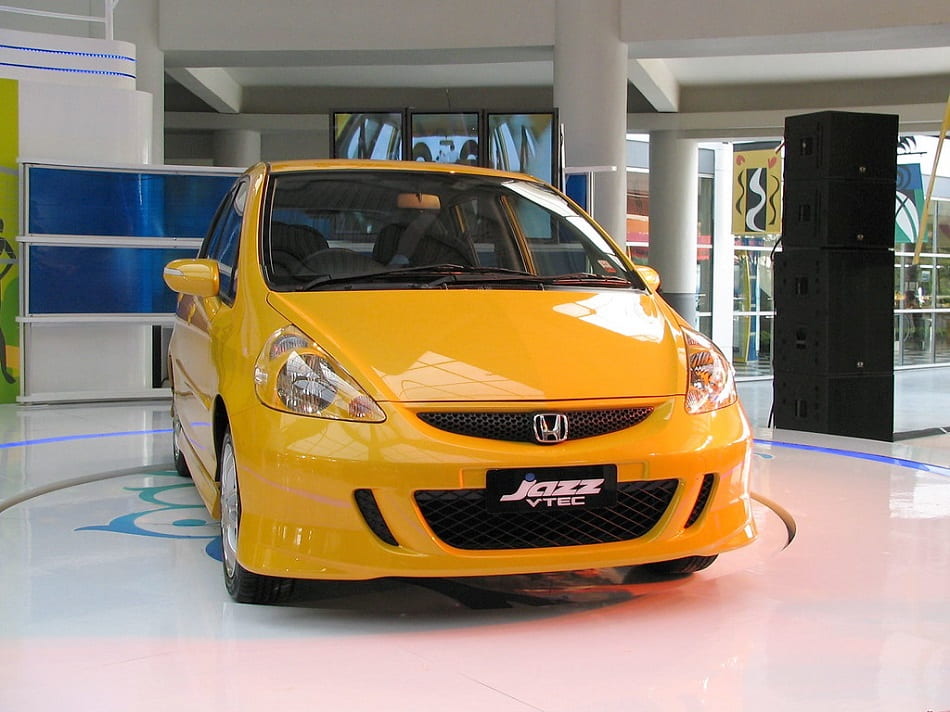 On the other hand, stellar performance is the trademark of Honda Jazz. Its speed limit can go up to 220km per hour, owing to a 1.5L petrol engine. This car also has undergone a meticulous design process. Using its available options, you can make adjustments to the driving position according to your comfort.
3. Exterior Design
If someone is looking for a small affordable car, Honda Fit is the right choice for them. It is available as a four-door and five-door hatchback. Its impressive specifications make it look like a compact minivan.
In this point between Honda Fit vs Jazz, the latter is the winner. Jazz is a premium car that has a neat and eye-pleasing design. Its front part looks stunning because of the large quarter windows at the front door. The large outer rearview mirrors offer a perfect and flawless rearview from the car.
SEE MORE
4. Headlights
All the models of Honda Fit come with the standard auto high-beam headlights. They have an "auto" feature that turns on the high beams automatically when the car has no vehicle in front of it.
In the 2020 model of Honda Jazz, there is an LED headlamp cluster along with L-shaped LED DRLs. The fog lamps and taillights of this vehicle are LED too. Most people find the LED units more attractive in terms of look than the traditional halogen lights in the older model.
There is no clear winner between Honda Jazz vs Fit in terms of headlights. However, Jazz is the one to go with if you are a fan of LEDs.
Conclusion
These are the major differences between Honda Fit vs Honda Jazz. Knowing about the comparison of the features between these two cars, you can make an informed decision before making the purchase.