Economy vs Compact Cars: The Complete Comparison
Last updated
Mar 01, 2021
0 comments
When you're looking for a lightweight and compact rental vehicle for travel purposes, the two most popular options are economy cars, also called subcompact cars, and compact cars. While they are quite similar, knowing the differences between economy vs compact cars will help you choose the more suitable type for your circumstances, including how many companions you're travelling with, how much luggage you have, or your requirement for fuel efficiency. 
In general, economy and compact rental car are both ideal for anyone taking a long road trip and looking to save money on both rental fees and gas. Their small sizes make them great for maneuvering, parking in small cities and getting in and out of parking spots, while their light weight allows for stellar gas mileage. 
Economy vs Compact Cars Comparison
Vehicle Classes by Size & Weight
So which car is bigger: economy or compact? The short answer for this car comparisons is economy or subcompact cars are smaller and more lightweight than compact cars, as their names suggest. 
We'll dive into more information about each below so you can make more informed decisions when renting one, but for your convenience, have a look at the classes of vehicles below, by order of size and weight. Size and weight, which also directly influence a car's miles per gallon (MPG), are the three most important factors to consider when you're renting a car. 
Vehicle classes: 
Smart cars: 2,072 pounds or 940 kilograms;

Economy cars/ Subcompact cars: 2,505 pounds or 1,136 kilograms;

Compact cars: 2,919 pounds or 1,324 kilograms;

Midsize cars: 3,145 pounds or 1,427 kilograms;

Large cars: 3,361 pounds or 1,525 kilograms;

Subcompact SUVs: 3,590 pounds or 1,628 kilograms;

Compact SUVs: 3,882 pounds or 1,762 kilograms;

Midsize SUV: 4,404 pounds or 1,998 kilograms;

Large SUVs: 4,951 pounds or 2,246 kilograms;

Half ton trucks: 5,603 pounds or 2,542 kilograms.  
Economy Cars or Subcompact Cars
An economy car is equipped with either two, three or four doors, but two is the most common. An economy car usually has four seats so you can sit up to 4 people, but the backseats typically offer small legroom. This makes it hard to fit 4 adults, so an economy car is most ideal for single travelers and couples, or up to two adults plus two to three small children.
The name comes from the affordable rental price and excellent fuel economy. Most economy car rentals offer a stellar 30 MPG or even better and close to 40 mpg on the highway. This is thanks to their being lightweight, with Curb Weight ranging from 2,433 pounds to 2,576 pounds, or 1.2 to 1.3 tons.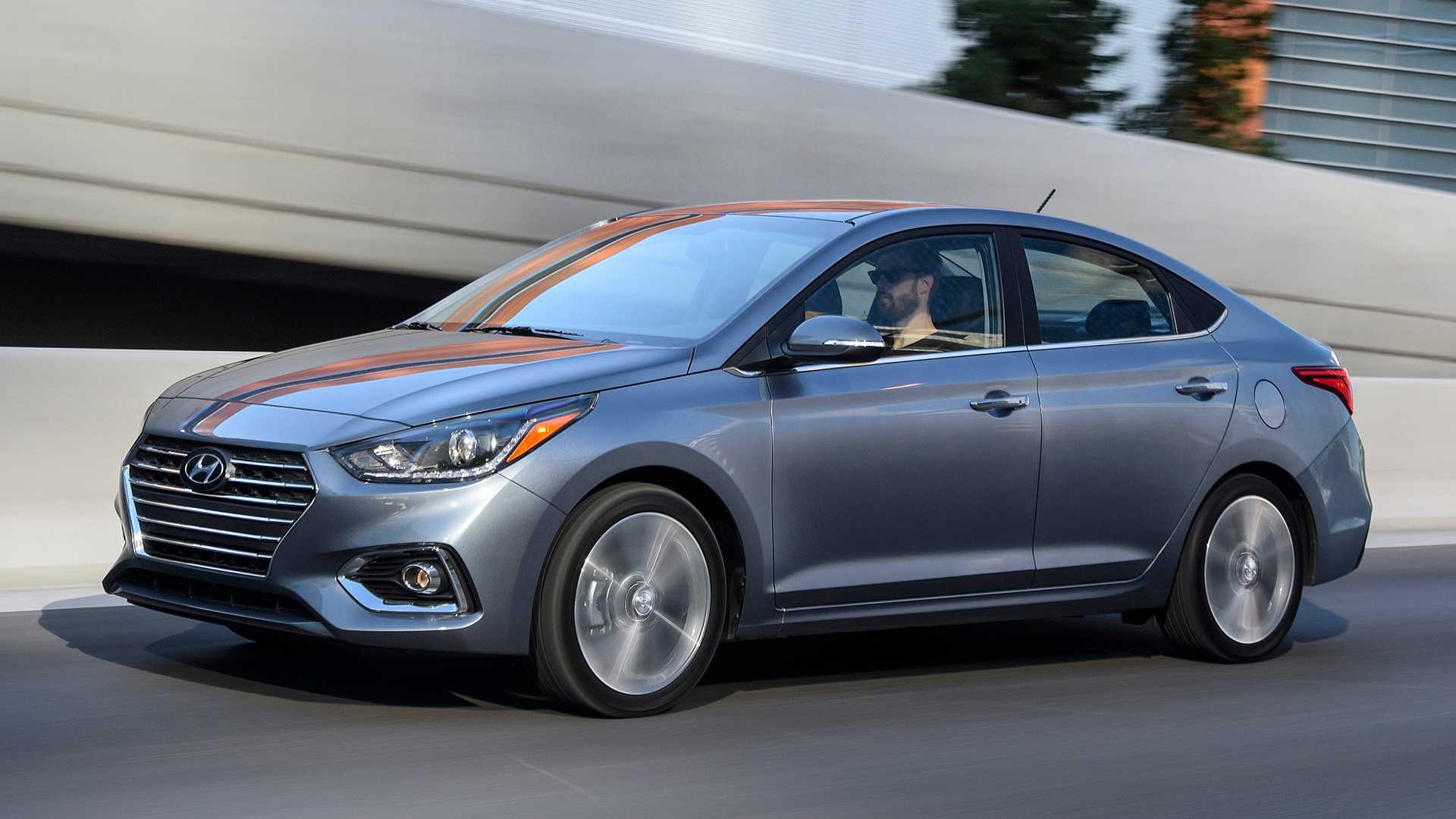 If we're not including smart cars (a class of vehicle that's distinctly different from all others), then economy cars is the smallest of all vehicle classes. So they would not make as ideal family cars as their compact counterparts.
As for cargo space, an economy car has enough space for one medium suitcase and multiple smaller bags, another thing you need to keep in mind when renting one for travel purposes. Note that they can provide more cargo space if you opt for a hatchback. 
Another merit of this class is that many of the cars in this class deliver a sporty driving experience, especially when equipped with an upgraded engine and suspension.
Best sellers in this category by order of best MPG:
Mini Cooper Clubman:26 City / 34 Hwy 

Chevrolet Sonic: 26 City / 34 Hwy

Chevrolet Spark: 29 City / 38 Hwy

Toyota Yaris: 32 City / 40 Hwy 

Nissan Versa: 32 City / 40 Hwy 

Hyundai Accent: 33 City / 41 Hwy 

Kia Rio: 33 City / 41 Hwy

Honda Fit: 33 City / 40 Hwy
Compact Cars
A compact car usually comes with 5 or more seats and typically 4 doors, which makes it more ideal than compact cars as the family commuter car or a rental car to bring the whole family along on trips. Depending on the dealerships you rent from, the vans might be put in the same compact cars category or listed under a different price range or category.
As for cargo space, compact cars are also more roomy than subcompact cars. You can typically fit one large suitcase, one medium suitcase and several smaller bags in a compact car, which equates to about 12-14 feet of luggage space.
Despite being about 16% heavier than the sub-compact category on average, compact cars' fuel efficiency is about the same level: around 30 miles per gallon in city driving and close to 40 mpg on the highway. Indeed, if you're looking at the very best compact cars, you'll see that their city and highway MPGs both rival those of the top sellers in the economy/subcompact category.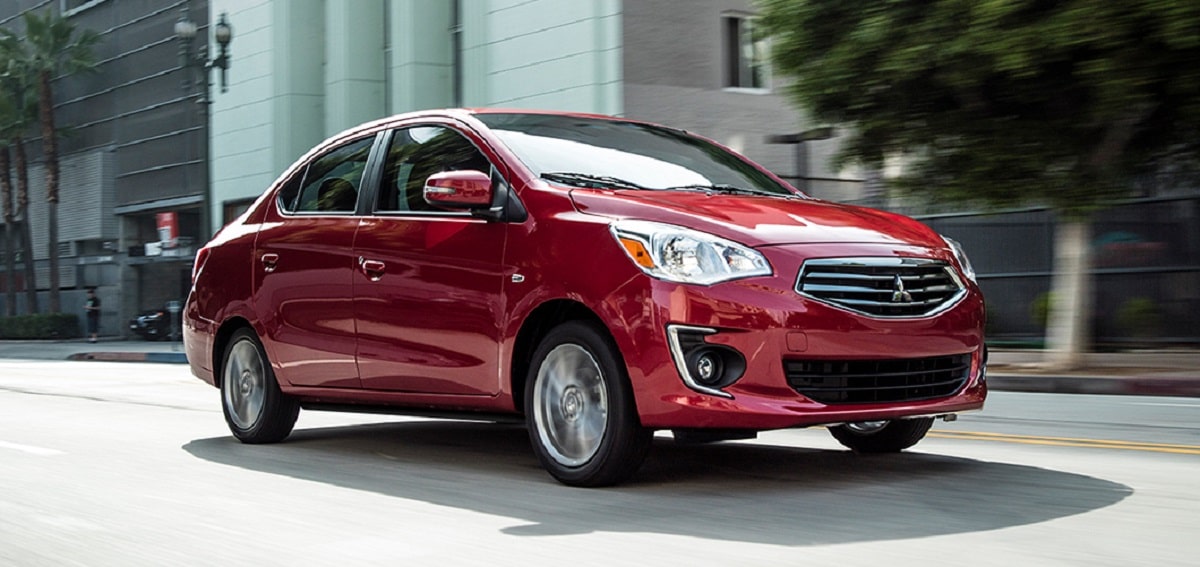 Most compact cars have four-cylinder engines, and while they generate decent power for driving around the city, certain models can struggle to get up to highway speeds.  
Best sellers in this category by order of best MPG:
Subaru WRX: 21 City / 27 Hwy

Hyundai Veloster: 27 City / 34 Hwy

Mazda 3: 28 City / 36 Hwy

Subaru Impreza: 28 City / 36 Hwy

Volkswagen Golf: 29 City / 35 Hwy

Nissan Sentra: 29 City / 39 Hwy

Toyota Corolla: 30 City / 38 Hwy

Honda Civic: 30 City / 38 Hwy

Kia Forte: 31 City / 41 Hwy

Volkswagen Jetta: 30 City / 41 Hwy

Hyundai Elantra: 33 City / 43 Hwy

Mitsubishi Mirage: 36 city / 43 Hwy
READ MORE
Also Have A Look At: Smart Cars
You can also consider "smart cars", the smallest and most lightweight class of vehicle. They are produced by Smart Cars, a division of Daimler-Benz in Germany.
Smart cars are the affordable and tiny two door cars most often seen in large and densely populated cities. Designed to be compact, the Curb Weight of smart cars ranges from 2,050 pounds to 2,094 pounds, or just a little over 1 ton, which make them the lightest cars.