Comparison between Probox Van vs Nissan Vanette
Vans have always found their place in commercial use and a choice of merchants and people in business. Choosing the most reliable one for your work is not an easy job when there are dozens of options. We are going to detailed compare of two best Vans of all the time: Probox Van vs Nissan Vanette.
Toyota Probox
The Toyota Probox Van is a light commercial vehicle produced by Toyota, one of the most renowned automobile companies in the Japan and international market as well. It is a 5-door, 4-seater car which first went on sale in July 2002. The European sales launched it for the global market at the Paris Motor show in 2009. It is a small station wagon which has been designed for commercial use, majorly as a delivery vehicle.
The Probox was redesigned in 2014, and it was a replacement for the pre-facelift Toyota Succeed. The Interior and exterior are the combinations of enamoring design and vibrant colors which give it a bold look. The interior has great, spacious dashboard with multiple control buttons embedded in the panel.
The entire van is available in two engines, 1300 cc with two wheel drives and 1500 cc with two wheel drives and four wheel drives. There is an option for gears too; you can either go for manual gear or buy automatic gear transmission Probox. Toyota Probox is a petrol car packed with DOHC, VVT-I engine which can tolerate huge load and take you wherever you wish to. The car is suitable for a heavy-duty drive. It has Power locks, Braking system, Air bags and automatic gear transmission.
Nissan Vanette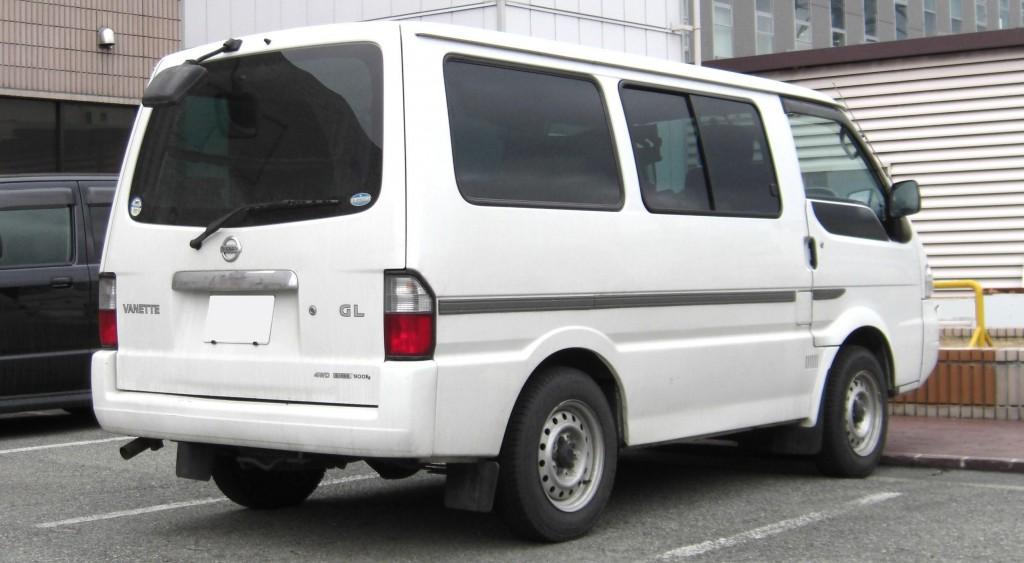 Nissan Vanette Van is another strong cab-over van manufactured by Japanese automobile company Nissan. It was first produced in 1978 and has been sold as the Nissan Sunny-Vanette or Nissan Van. It has been popular around the world since its manufacture. In earlier days there used to be a separate mode in Europe under the same name.
The passenger version was called Vanette, and it was equipped with multiple engines. 2WD and 4WD versions were produced, with manual, automatic, floor and column shift options available, and it eventually got replaced by the Nissan NV200, later sold as the Nissan Vanette under an OEM deal.
The interior has great, spacious dashboard with multiple control buttons embedded in the panel. Its body style got modified from the first generation to the later ones, from two-door truck to four or five doors and then into the four-door minibus. The transmission is 4-speed manual or 3-speed automatic.
The comparison of Probox Van Vs Nissan Vanette shows that Vanette is very well-liked by traders and small businesspeople. While Toyota is suitable for heavy duty drives as it can take a huge load.