BMW X3 vs Audi Q5: Which One Is Worth the Bucks?
Last updated
Mar 01, 2021
0 comments
Audi and BMW are two big names in the market of luxury car brands. So, it becomes a bit tough when you have to compare between BMW X3 vs Audi Q5 – two well-known and popular SUVs belonged to these brands.
It's hard to find a fault in a new-generation premium SUV like Audi Q5. The well-crafted car comes with deluxe comfort, enhanced performance, and advanced technological features. The BMW X3 is also one of the best in this category.
BMW X3 VS Audi Q5 – Head to Head
Knowing the features of these two models and how they differ from each other will help the buyers to have their money well spent. The comparison below between BMW X3 vs Audi Q5 will help you to put things in perspective.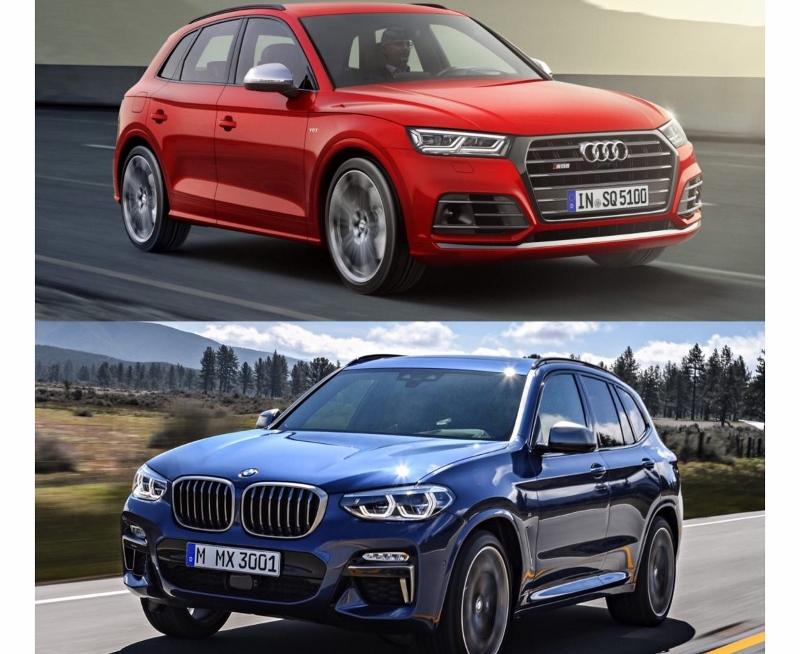 1. Trim Levels, Power, & Price
BMW's X3 is available in two trim levels – xDrive 30i and M40i. Both are all-wheel drive and runs on an 8-speed automatic shifter. But, M40i has a more powerful 3.0-liter I-6 (with 455 horsepower) engine but at $54,500, it's almost $12,000 more than the xDrive 30i. The base model has a 2.0-liter I-4 engine (248 HP) and runs 25 mpg, which is 2 miles more than the upgraded model.
The Q5 is available in two trim levels – 2.0T Premium and 2.0T Summer of Audi Premium, starting at $41,500 and $44,100, respectively. Both cars are all-wheel drive that runs on a 2.0-liter I-4 engine (252 HP) and 7-speed auto-shift manual. The fuel-efficiency is 25 mpg (combined) in both models. However, the second one offers a Premium Plus upgrade package that is not available for the Premium version.
>> Buy a high-quality used car at best deal from Japanese authorized dealers here <<
2. Performance
The base Q5 is slightly more powerful than the base X3. Nonetheless, the second one will be the winner in this category with its dynamic drivetrain and sporty performance. It can cruise through challenging conditions with the help of the 8-speed automatic and offer long stretches of highway mileage with 29 mpg compared to Q5's 27 mpg. Overall, X3 offers a dynamic driving experience along with a better handling in harsh driving situations.
          SEE MORE
3. Features
The base Q5 model offers plenty of advanced features that make driving a fun, enjoyable experience. There are satellite navigation, three-zone climate control AC, leather seats, CD player, Bluetooth connectivity, and many more options. The upgraded version has a panoramic sunroof, virtual cockpit instrument cluster, and 10-speaker sound system.
The X3 also does not lag behind with leather-trimmed seats and steering wheel, a touchscreen (which has the latest iDrive system in the upgraded version), satellite navigation, a digital display for the traditional gauges, and more.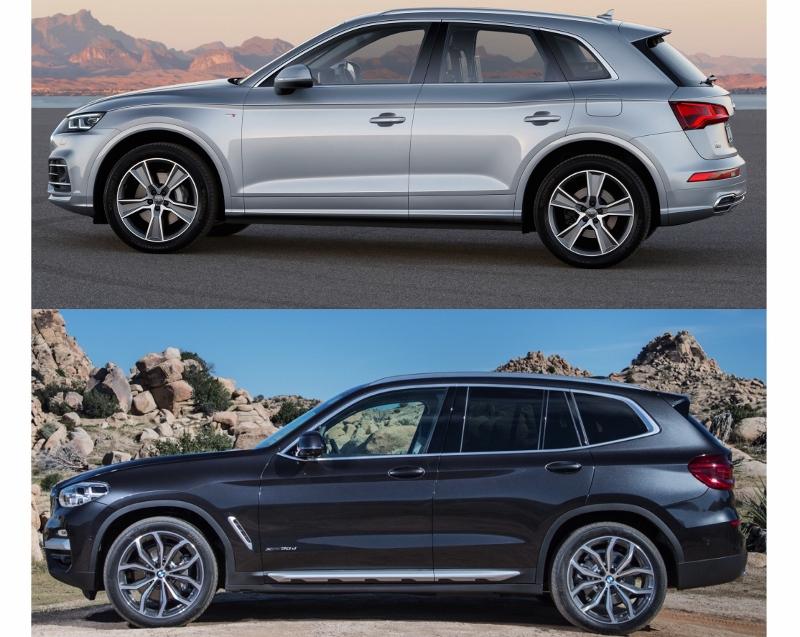 4. Cargo Space
Comparing BMW X3 vs Audi Q5, the first one comes out as the clear winner in this section. It provides a whopping 62.7 cubic feet with the rear seats folded down and 28.7 cubic feet behind the second row. The Q5 is slightly behind with 60.4 cubic feet and 26.8 cubic feet, respectively.
The base models of both brands will give you a dynamic driving experience and their prices also don't differ much. If budget is not an issue, go for X3's upgraded version as it is clearly ahead of Q5's premium trim level in almost every category.
Check out the video below to see the comparison in more details:
Hopefully after reading this article you can find out which car is suitable for your needs. If you have any question about car industry, feel free to leave us a comment in the box below, we will answer it for you.