2021 Nissan Rogue vs. Toyota RAV4: Head to Head
Last updated
Mar 05, 2021
0 comments
It is no longer the time when car owners search for large cars and midsize sedans. The small SUV, in fact, is the type of vehicle that drivers worldwide are looking for nowadays. This type of automobile is suitable for everyone, from singles, couples, empty nesters to young families. If you want versatility, fuel efficiency, as well as a comfortable car, you basically want a small SUV.
In this year of 2021, we have two outstanding competitors fighting for the title of the best small SUV. They are Nissan Rogue and Toyota RAV4. In 2020, both Toyota and Nissan sold more than 500.000 models of RAV4 and Rogues in the USA. In the competition, these two are the best. However, which one is better? If you are looking for the answer, our car experts will help you in the comparison between 2021 Nissan Rogue vs. 2021 Toyota RAV4. In this article, we will list out their advantages and disadvantages in certain sections and categories. 
Performance and Efficiency
2021 Toyota RAV4
The performance of Toyota is always among the best, that's undeniable. However, the efficiency boost to the next level when we mentioned the 2021 Toyota RAV4. With a 2.5-liter 4-cylinder engine as standard, the vehicle can reach 203 horsepower and 184 lb.-ft. of torque. Along with that, its front wheels receive power from an 8-speed automatic transmission. This setup helps the EPA reach 30 mpg in combined driving. Combined EPA fuel economy ranges from 28 to 30 mpg with the $1,400 AWD system. 
Many car owners want the 2021 RAV4 hybrid version, and the reason for this is the performance. 176 horsepower along with a 2.5-liter engine, with the support of a battery pack and electric motor is the answer. In total, the system output is 219 horsepower. Another reason is the CVT that this model uses instead of automatic transmission. And if you think that is all, the fuel economy of the 2021 RAV4 hybrid is also stunning. It has an EPA rating of 40 mpg.
With Toyota RAV4 Prime plug-in hybrid electric car, the manufacturer added the 2.5-liter engine, with a bigger battery pack and 42 miles of electric driving range supplement. Having 302 horsepower and 38 mpg of EPA rating, its performance is at the top of the list.
For more information, hybrid Toyota RAV4 models are AWD, even though there is no physical driveshaft running to the rear axles. In exchange for that, there is a separate rear-drive electric motor. This provides torque to the rear wheels when we need extra traction.
2021 Nissan Rogue 
The 2021 Nissan Rogue also has a 2.5-liter 4-cylinder engine, which generates 181 horsepower as well as 181 pound-feet of torque. It can drive the front wheels of the Rogue through a CVT (continuously variable transmission). Along with that, the EPA calculates the mpg in combined driving of the Rogue's setup.To be more specific, a base Rogue S has 30 mpg while the Platinum, SV and SL have 29 mpg. A combined fuel economy decreases to 28 mpg on other Rogues and 29 mpg on the S, with the $1400 AWD system.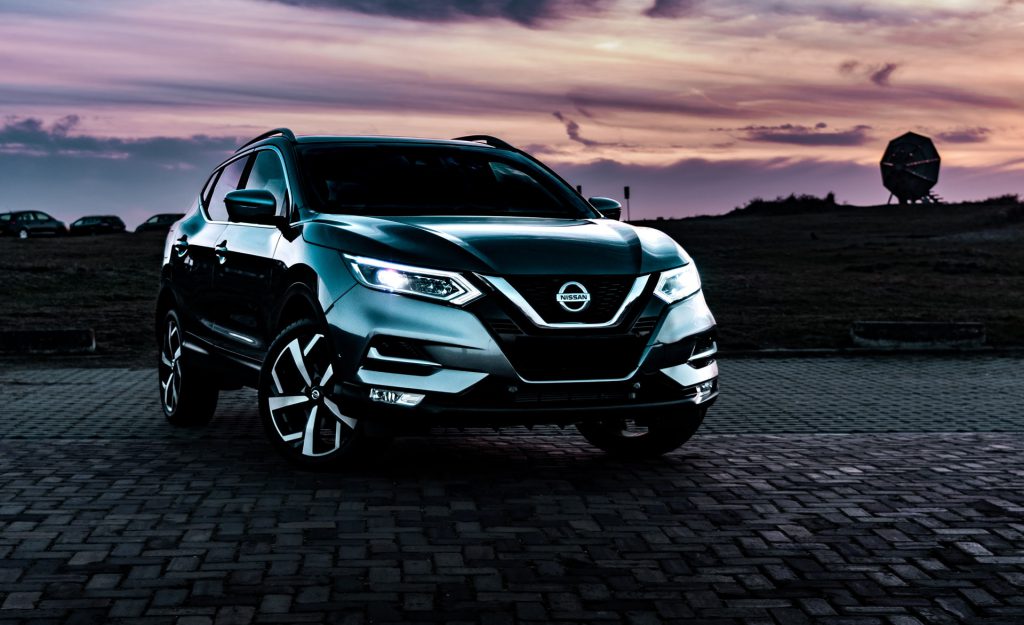 In conclusion, car buyers who want more adventuring capability will love the non-hybrid RAV4 Adventure. The TRD Off-Road versions might also be their choices. These trims have a more advanced AWD system and drivers can use torque vectoring to control how much engine torque is going to individual wheels. And with that, it is safe to say the Toyota RAV4 won 1 to 0. 
Safety and Driving Assistance
2021 Toyota RAV4
According to the NHTSA, the Toyota RAV4 had an overall 5-star rating in federal crash testing. Along with that, the Toyota RAV4 as well as the Prime, is the Top Safety Pick in 2020, rated by the IIHS.      
With the Toyota Safety Sense 2.0, the 2021 Toyota RAV4 standard across the whole world as a model with advanced driving aids. Unlike the Nissan's Safety Shield 360, there is one difference. It does not have automatic rear braking on. However, car owners need to pay more to get a rear cross-traffic along with a blind-spot warning system. It is normal on all other Toyota RAV4s. It is the same as the Rogue's Propilot Assist, the RAV4's Safety Sense 2.0 gives Level 2 driving assistance. 
This system appears when drivers use the adaptive cruise control combined with the lane-centering assistance system. On the Nissan, you must keep the hands staying on the steering wheel.  
2021 Nissan Rogue
Unlike the Toyota RAV4, both the IIHS (Insurance Institute for Highway Safety) and NHTSA (National Highway Traffic Safety Administration) did not publish crash test ratings for this model. 
The same with Nissan Rogue when it comes to safety and driving assistance. The 2021 Nissan Rogue has the Nissan's Safety Shield 360 along with the ADAS (advanced driving assistance systems). With this system, car owners get lane departure, rear cross-traffic as well asblind-spot warning systems. Along with that, we have automatic rear emergency braking, automatic high-beam headlight control and Intelligent Driver Alertness. This is a system that triggers a warning chime.
Another point is from the SV trim level and up is that the Intelligent Lane Intervention. This is one of the most crucial features of the Nissan Rogue. It assists the drivers when it comes to lane-centering. The 2021 Nissan Rogue also has blind-spot intervention and Intelligent Trace Control, which is amazingly helpful when cloverleaf ramps and challenging turns.
This assistance is the standard for Nissan Rogue, as well as the Rogue SV. It is the level 2 version of ADAS. To be more precise, it mixes the lane-centering assistance and adaptive cruise control. It also allows a 30-second delay in traffic before deactivating. Not to mention, the upgrade version of ProPilot Assist slows the Rogue for exits, curves and highway interchanges according to GPS coordinates and map information. The only downside is that both versions need drivers to keep the hand on the wheels all the time. 
In conclusion, the Nissan has better performance than the Toyota. The 2020 J.D. Power U.S. Tech Experience Study also supports that. So the score is now tied.  
Comfort and Utility
2021 Toyota RAV4
When talking about how comfortable the 2021 Toyota RAV4 is, we know it is in the top list. The lower trims of this model have cloth seats. Along with that, its higher trims get Toyota's SofTex leatherette upholstery. This, in fact, has a smaller environmental footprint than conventional leather.
 In most Toyota RAV4s,  smart key access and an 8-way power driver's seat are standard. This is the key difference compared with the Nissan Rogue, since its front passenger never gets more than a 4-way seat adjustment no matter what the trim level is. 
Along with that, all RAV4s have the standard Dual-zone climate control. The LE is the exception due to the trim on the conventional gasoline model (the Hybrid LE has automatic climate control). 
Car owners can step up to the XLE Premium with the purpose of having rear-seat air vents. Not to mention, heated steering wheels as well as heated front seats are available starting at the XLE trim level. The last features on Toyota some versions are heated rear seats and ventilated front seats.  
Last but not least, drivers can find behind the RAV4's 60/40-split folding rear seat the 37.6 cu..-ft of cargo space. With the battery pack, the RAV4 Hybrid does not decrease the amount. However, the RAV4 Prime plug-in hybrid's cargo area is just around 33.5 cu.-ft, which is smaller. This also means the capacity of cargo is 69.8 cu-ft.  
2021 Nissan Rogue 
On the other hand, the 2021 Rogue lower-trim versions are standard in cloth upholstery. The base S also offers manual air-conditioning and rear-seat air vents. 
With the Nissan Rogue SV, car owners also have a dual-zone automatic climate control,8-way power driver's seat, along with smart key access. This feature allows the remote to stay in your pocket. Along with that, the optional SV Premium Package adds amenities. You can list some like a heated, leather-wrapped steering wheel, leatherette upholstery,  heated front seats. Then we also have the rear side-window sunshades, which is a rare feature in this class.
 With higher-trim Rogues, drivers get the luxury of triple-zone climate controlAlong with that, there are leather upholstery as well as memory for the driver's seat and mirror settings. As cherry on top, the Rogue Platinum gets the thing that every driver loves:  premium leather upholstery.
Looking inside, we have 36.5 cubic feet of cargo capacity behind its 60/40-split rear seat in the 2021 Nissan Rogue. With SL trim and higher, car owners get the rear seatbacks with remote folding capability. This leads the maximum cargo of Rogue to 74.1 cu.-ft. (72.9 in Rogues with the available panoramic moonroof).
Without a doubt, the advantage belongs to Nissan Rogue on this aspect. 
Infotainment and Technology
2021 Toyota RAV4
Alright, the part we are looking for, the technology and infotainment. The 2021 Toyota RAV4 is famous for its 7-inch touchscreen infotainment system. The downside is that the base LE trim has only a single USB port while all other RAV4s have five ports. On the other hand, it has two more stereo speakers than the Rogue S's basic four-speaker setup.
Along with touchscreen systems, we have the standard satellite radio, Bluetooth, Apple CarPlay, Amazon Alexa and Android Auto compatibility across the board. Also, drivers get the complimentary 1-year trial to Toyota's Safety Connect, as well as three months of free Wi-Fi. 
On most trim levels, A larger 8-inch touchscreen display is available. And Toyota also treats their customers with new upgrades. These  include expanded connected services. This contains Remote Connect, Service Connect and Destination Assist. It also has an 11-speaker JBL premium sound system, wireless smartphone charging, a surround-view camera and a dynamic navigation system with natural voice recognition. 
2021 Nissan Rogue 
On the other hand, most versions of the 2021 Nissan Rogue have an 8-inch touchscreen display. The famous Nissan Rogue also provides standard Bluetooth with text messaging support, Apple CarPlay, Android Auto and SiriusXM satellite radio (along with a 3-month trial subscription). Throwbacks like a CD player or an auxiliary input jack are also included.
A lot of car owners want to take a further step, which is to have the Rogue SV. This model comes with Nissan Connect services. It also provides two Type-A USB ports as well as two USB-C ports. The Nissan manufacturers also add two extra audio speakers for their dear Rogue.
SEE MORE
Higher trims are the true highlight here. It has a wireless Apple CarPlay, 9-inch touchscreen display, one-shot voice recognition technology, SiriusXM traffic data and an upgraded Bose audio system. Among all of them, drivers have a door-to-door navigation system that provides directions via smartphone app if you need to walk the last part of your journey. Last but certainly not least, we have a wireless smartphone charging pad,surround-view parking camera along with head-up display.
The score is now 3 to 1, the favor goes to Nissan Rogue. 
Reliability and Quality
2021 Toyota RAV4
We now discuss the reliability of the 2021 Toyota RAV4. It is in third place among compact SUVs in the 2020 Vehicle Dependability Study. With this section, numbers say it all. Here are the following warranty and roadside assistance coverage:
Standard warranty: 3 years or 36,000 miles

Powertrain warranty: 5 years or 60,000 miles

Hybrid system warranty: 8 years or 100,000 miles

Hybrid battery warranty: 10 years or 150,000 miles

Roadside assistance: 2 years or 25,000 miles
2021 Nissan Rogue 
On the other hand, Nissan's previous-generation Rogue did not rank among the top three compact SUVs in both the 2020 Initial Quality Study or the J.D. Power 2020 Vehicle Dependability Study. It comes with the following warranty and roadside assistance coverage:
Standard warranty: 3 years or 36,000 miles

Powertrain warranty: 5 years or 60,000 miles

Roadside assistance: 3 years or 36,000 miles
Even though the RAV4 ranks higher in quality, the Rogue offers more breakdown protection. It also has a longer roadside assistance plan. So no model win this round. 
Price and Value
2021 Toyota RAV4
Along with a $1,175 destination charge, the prices for the 2021 Toyota RAV4 span from $26,050 to $41,425.
If you are looking for a standard Toyota RAV4, you have a 2.5-liter 4-cylinder engine and offer a choice of front-wheel drive or AWD.
However, if you want the RAV4 Hybrid, it comes with a gas-electric hybrid powertrain as well as standard AWD.A massive bonus for the 2021 Toyota RAV4 Prime is a PHEV (plug-in hybrid electric vehicle). 
The Prime is, without a doubt, the priciest RAV4. It qualifies for the electric vehicle federal tax credit which is up to $7,500. And if you want to know about trim levels, they vary according to which powertrain you select. The list includes LE, SE, XLE, XLE Premium, XSE, Limited, Adventure, and TRD Off-Road. 
In order to make it easy for buyers, Toyota offers two tiers of connected services on the RAV4. To make it short, the benefits are similar to what you get with NissanConnect. With one year of Safety Connect, including speedy access to roadside assistance, automatic collision notification, and an emergency assistance button. Drivers also get a complimentary 3-month, 2GB subscription for in-car Wi-Fi.
Higher trim levels give drivers a year of free concierge services (Destination Assist), as well as the Remote Connect. This feature allows you to start or lock your RAV4 from your smartphone. Buyers can also monitor and schedule vehicle charging with the RAV4 Prime. Last but not least, a 10-year Service Connect plan is also free on higher trim levels. This helps you stay on top of vehicle maintenance. And if you are searching for the scheduled maintenance, it is for the first two years or 25,000 miles that you own your 2021 Toyota RAV4.
2021 Nissan Rogue 
On the other hand, the Nissan Rogue ranges in price from $25,650 to $36,830, not including a $1,095 destination charge. This is based on the redesigned for the 2021 model. Along with that, trim levels are S, SV, SL, and Platinum.
Every 2021 Nissan Rogue has a 2.5-liter 4-cylinder engine. Customers have the selection between front-wheel drive and all-wheel drive (AWD). However, there's no hybrid model, nor is there an option to upgrade to a turbocharged engine, at least at this moment. 
Nissan Rogues come with NissanConnect connected services. Car owners will have rapid access to roadside assistance, customizable vehicle status alerts, concierge services, automatic collision notification,remote engine start capability and voice access to the NissanConnect app via Amazon Alexa or Google Assistant. NissanConnect also provides an in-car Wi-Fi hotspot. However, you only have the free 1GB trial that lasts just 30 days.
Talking about maintenance, 2021 Rogue does not provide Free scheduled maintenance. Instead, they offer prepaid maintenance plans for purchase.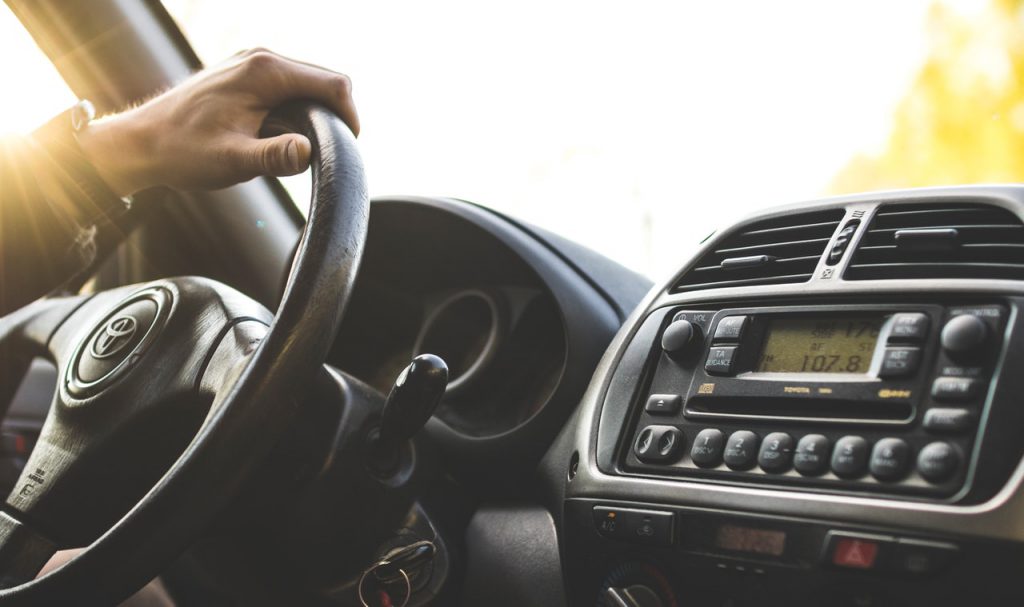 In conclusion, the price and value of the 2021 Toyota RAV4 is much better than 2021 Nissan Rogue.