2021 Ford Explorer vs. 2021 Toyota Highlander Comparison
Last updated
Mar 01, 2021
0 comments
I believe most car owners already have families, and we all look for the same thing: Midsize SUVs with three rows of seating. Its convenience is the fact that no one can deny. This type of vehicle can accommodate kids as well as many adults inside, not to mention the comfortable from the interior. 
In 2020, both Toyota and Ford sold more than 200,000 models of their 3-row midsize SUVs separately. And the most standout models are Toyota Highlander and Ford Explorer. So if you are in the search for your next vehicle and do not know which to pick, our car experts will help you compare between a 2021 Ford Explorer and 2021 Toyota Highlander.   
Performance and Efficiency
2021 Ford Explorer 
When talking about efficiency as well as performance, Ford Explorer is our favorite. Most Ford Explorers models have a turbocharged, 2.3 liter 4-cylinder engine which can provide 310 pound-feet of torque as well as 300 horsepower. Along with that is a 10-speed automatic transmission. With limited models, they are equipped with a hybrid powertrain. Their total system output is 322 pound-feet of torque along with 318 horsepower. To be more specific, they have a 3.3-liter V6 engine along with a specialized version, which has a 10-speed automatic along with a 33-kilowatt electric motor built into it.
To make it short, it is a different setup that you usually see on hybrid vehicles. And this unique setting offers Ford Explorer Hybrid buyers a selection between a conventional AWD system and rear-wheel drive. Normally, hybrids with AWD will have a bonus electric motor at the rear axle and remove the driveshaft. The differences are always shown thanks to a terrain management system along with driver-selectable modes from AWD systems from Ford. 
Last but not least, let's take a look at Ford Explorer ST and its Platinum model. The Ford Explorer ST has the twin-turbocharged, 3-0 liter V6 engine with a rating of 400 horsepower and 415 lb.-ft of torque. On the other hand, the luxurious Platinum model has 365 horsepower and 380 lb.-ft of torque. Both of them have the standard AWD 10-speed automatic, which raises to 5600-lb.tow rating. 
To be more specific, four-cylinder Ford Explorers with rear-drive, rate 25 mpg with AWD, as well as 27 mpg in combined driving. In combined driving with a 20 mpg rating, there are V6 Explorers with least-efficient. 
2021 Toyota Highlander 
On the other hand, car owners have two engine choices on the Toyota Highlander of 2021. The first choice is a 2.5-liter 4-cylinder engine with two electric motors that the Highlander Hybrid uses. This model also has a CVT (continuously variable transmission), with total output of 175 lb.-ft of torque along with 186 horsepower. The second choice is a 3.5 liter V6 engine, with 263 lb.-ft of torque. With the 2021 Toyota Highlander, there is a standard 8-speed automatic transmission, which is also a start-stop system. This helps Toyota drivers turn off the engine when stopping in traffic.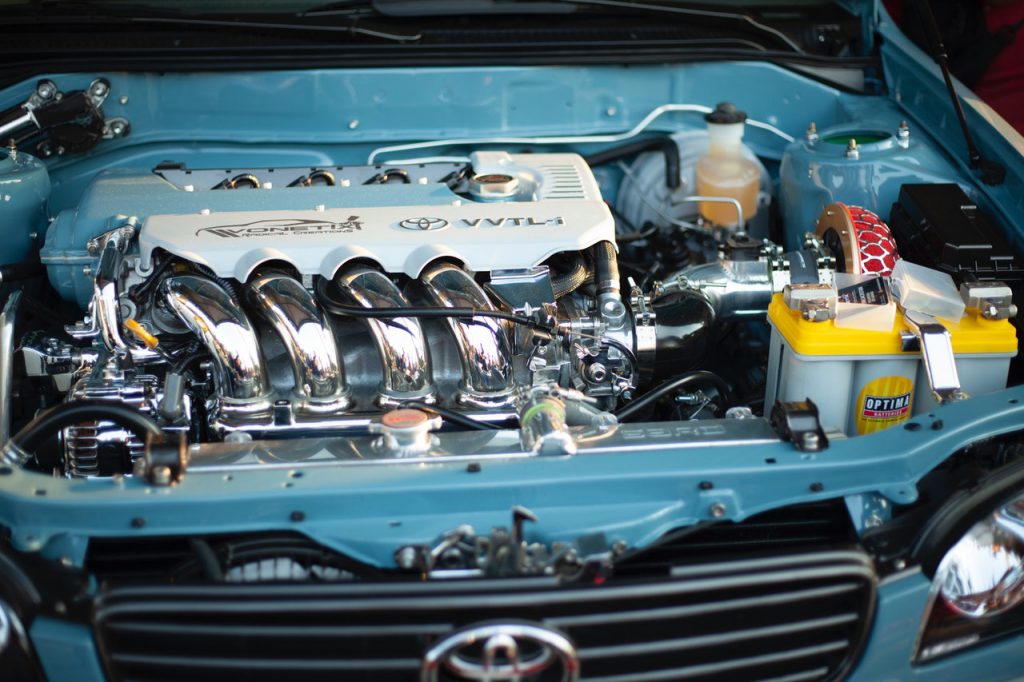 And of course, we cannot forget about front-wheel drive, which is standard with either powertrain, when talking about performance. If car owners want AWD on the hybrid car, the rear axle will have torque from a third electric motor. While on V6 vehicles, drivers get a conventional AWD system, along with a driveshaft. 
Talking about the EPA, the V6 of Toyota Highlander is 23mpg with AWD and 24 mpg in combined driving with front-wheel drive. With front-drive 2021 versions, it has a stellar 36 mpg EPA combined rating. While the trailer sway control is standard, the V6-powered Highlanders with properly equipped have nearly 5000-lb tow rating. The hybrid model has 3500 lbs for itself. 
In conclusion, none of them wins. The Toyota Highlander is better in the fuel economy department, while the Ford Explorer is your selection if you want towing and acceleration capability.
Safety and Driving Assistance
2021 Ford Explorer
According to NHTSA (National Highway Traffic Safety Administration), the Ford is steady in a 5-star position rating. Along with that, the IIHS (Insurance Institute for Highway Safety) named the Ford model of 2020 a Top Safety Pick+. 2021. Not to mention, the 2021 Ford Explorer has the same safety collection compared with Ford's Co-Pilot 360. This collection has automatic emergency braking, lane-keeping assistance, a forward collision warning system, rear cross-traffic alert, blind-spot warnings, along with automatic high-beam headlight control.
And yes, it has the Level 2 Semi-autonomous aids. To make it short, it is amazingly safe for car owners. The only downside is the rear cross-traffic and blind-spot warnings are unavailable on the base L trim level. 
2021 Toyota Highlander
A rear-seat reminder system can help you avoid leaving kids in the car. And believe it or not, it is standard across the board. The rear emergency braking is the must-have features on both the Highlander Platinum and Limited. Unlike the rear emergency braking, a surround-view camera is optional. 
Toyota Highlanders is also equipped with TSS 2.5+ (Toyota's Safety Sense). This has the similar features as Co-Pilot 360+. The same with the 2021 Ford Explorer, the Toyota also has a 5-star overall. However, it also has 4 stars for the safety of frontal-impact. This is 1-0 for Ford since they have a full 5 stars. According to the IIHS, the Highlander is an IIHS Top Safety Pick+ with its automated braking for pedestrians. In fact, it is actually rated higher than the Ford's.
So in the safety and driving assistance section, the Ford Explorer has the advantage against the Toyota Highlander. 
Infotainment and Technology
2021 Ford Explorer Limited
The Ford is famous for its technology, and the 2021 Explorer version even has Sync 3 touchscreen infotainment interface. The trim levels have a standard 8-inch display, which might not be everyone's cup of tea. Yet, drivers can equip an 10.1-inch display mounted in portrait orientation on the ST and Platinum.
But if you are a fan of basic setup, here they have: Apple CarPlay and Android Auto integration, a 3-month trial subscription for SiriusXM satellite radio, six audio speakers, as well two USB ports. To be more specific, one port for a newer Type-C and another is a regular Type-A. With the XLT, the car has two more USB ports for each variety in the second row. Not to mention, it has full keyless access to the automobile.
2021 Toyota Highlander
An 8-inch touchscreen interface is also a feature of the 2021 Toyota highlander, It also has an optional 12.3-inch display on the Limited and standard 12.3-inch display on the Platinum. 
Compared with the Ford, the Toyota Highlander has full smartphone integration, five USB ports, a 3-month satellite radio trial subscription, as well as six audio speakers. 
On the XLE, we have a wireless charging pad as standard. And if car owners are interested, they can also set up an upgraded audio system with six speakers, as well as factory navigation. Along with that, we have the navigation system as a new version of Entune 3.0, as well as a3-year subscription to updates.
Last but not least, Toyota's owners have Driver Easy Speak. This component amplifies the voice so you can talk to others without shouting. 
In conclusion, both of these cars are amazing at technology and infotainment. The reason for this decision is the similarity in features.
Comfort and Utility
2021 Ford Explorer
Thanks to a 35/30/35-split second-row bench seat, the Ford Explorers can easily have seven people inside. The second-row chairs are standard on most trims, while drivers can still get the bench as an option. When talking about utility, Ford's owners also have an 8-way power driver's seat, power liftgate, triple-zone climate control and cloth upholstery. The XLT, on the other hand, has upgraded cloth trim, 10-way power driver's seat, 4-way power adjustment for the front passenger, as well as interior finishes. 
However, if you want leather upholstery, heated steering wheel, heated and ventilated front seats, the Limited is your choice. Not only these features, you also get second-row sunshades, heated second-row chairs, as well as ambient LED interior lighting. The ST also adds power tilt/telescope steering wheel adjustment (instead of manual adjustment), power-folding capability for the Explorer's 50/50-split third-row seats and hands-free liftgate driver memory settings. All these items that are optional on the Limited. 
The Platinum has another thing to keep in mind. They upgraded leather upholstery and real wood accents.
With capacity, the capacity of Cargo behind the third row measures around 18.2 cubic feet. Folding those seats down provides 47.9 cu.-ft., and maximum capacity measures 87.8 cu.-ft.
2021 Toyota Highlander
On the other hand,the Toyota Highlander has a seating capacity of nearly eight. This depends on whether you have a captain's chairs or bench seat in the second row. 
Look closer at the number, the third-row seat of Highlander has a 60/40 split and three seatbelts. It is nearly impossible to find that perfect combination of slender children and narrow car seats to get three across back here.
Talking about Highlander models of 2021, we have the Highlander L, the XLE and the LE. The Highlander L has an 8-way power driver's seat ,which means a 4-way manual for the front passenger. Along with that, it also possesses  cloth upholstery as well as triple-zone climate control. 
The XLE also has Toyota's SofTex upholstery, second-row sunshades, heated front seats, and 10-way power driver's seat.
 Last but not least, the LE provides a leather-wrapped steering wheel as well as a power liftgate. Leather upholstery is an option on the XSE and standard on higher trims. 
And if you are curious about the Limited version, this is what it has for utility. It has ventilated front seats, driver memory settings, ambient LED lighting,a hands-free liftgate, along with a heated steering wheel. 
Do you feel comfortable inside a 2021 Toyota Highlander? According to Toyota itself, car owners have 16.0 cu.-ft. of cargo space behind the third-row seat. If you fold both sections down, the SUV supplies 48.4 cu.-ft. Maximum capacity amounts to 84.3 cu.-ft.
With this, the clear advantage belongs to Ford Explorer.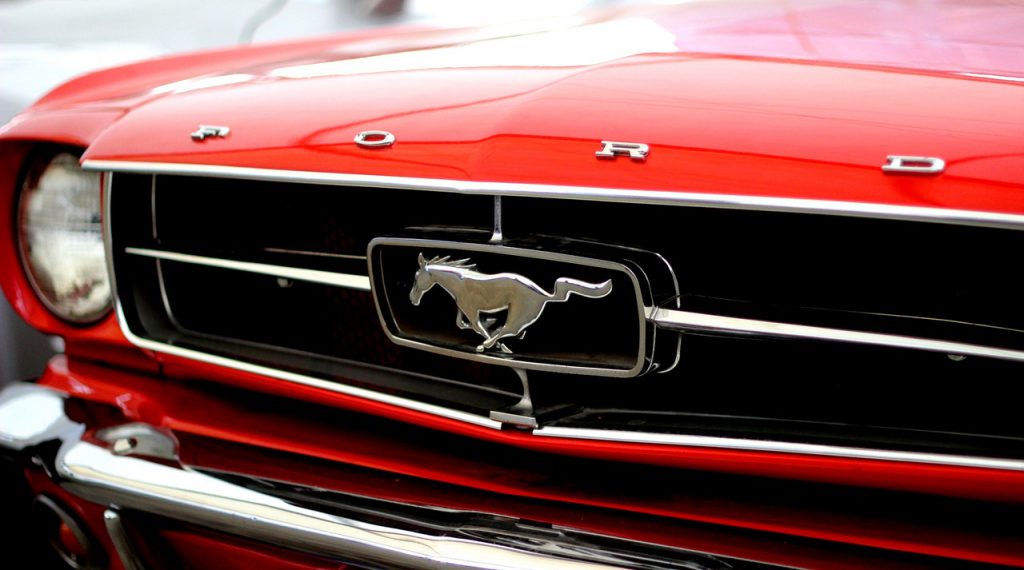 Quality and Reliability
2021 Ford Explorer
Even though the Ford Explorer did not rank among the top three performers, we have gathered here the roadside assistance coverage, as well as the warranty:
Standard warranty: 36,000 miles or 3 years.

Powertrain warranty: 60,000 miles or 5 years.

Hybrid battery warranty: 100,000 miles or 8 years.

Hybrid system warranty: 100,000 miles or 8 years.

Roadside assistance: 60,000 miles or 5 years.
2021 Toyota Highlander 
The Toyota Highlander, sharing the same fate as Ford Explorer, did not rank in the year of 2020. And these are the roadside assistance information, as well as warranty number: 
Standard warranty: 36,000 miles or 3 years.

Powertrain warranty:60,000 miles or 5 years.

Hybrid system warranty: 100,000 miles or 8 years.

Hybrid battery warranty: 150,000 miles or 10 years.

Roadside assistance: 25,000 miles or 2 years.
And once again, the Ford Explorers wins. 
Price and Value
2021 Ford Explorer 
With the price of $32,225 and climb to $54,480, you will have a 2021 Ford Explorer model. This is, of course, not including a $1,245 destination charge. Car owners can choose between base, Limited,XLT, ST, and Platinum trim levels.
You can also pick in three engines of Ford Explorer of 2021. The first one is a high-performance twin-turbocharged V6. The second engine is a hybrid powertrain . This combines a non-turbo V6 with a small, lithium-ion battery pack mounted under the second-row seats and an electric motor. The last engine is a turbocharged 4-cylinder, which is most customers' favorite.
Another thing to note is that the Ford Explorer Hybrid is available only in Limited trim. The cost for this beast is nearly $49,855. While many customers want the rear-wheel drive, all bases of Ford Explorer have it. The Explorer Hybrid, the XLT, even Limited models have it as standard. You can select the Platinum or the ST for all-wheel drive as ordinary, or purchase it with the cost of $2000.
The FordPass Connect is another feature that is worth mentioning. It offers a limited and free menu of connected services. With this, buyers can lock the door, schedule the time to start the engine by phone. As cherry on top, drivers receive a 3-month free trial for Wi-FI hotspot and 3GB of data. 
SEE MORE
The FordPass app also gives you access to a rewards program to earn points for completing various tasks. It also redeems them at participating dealerships for discounts on other maintenance services.
2021 Toyota Highlander 
On the other hand, The 2021 Toyota Highlander price range is from $34,810 to $48,365, along with a $1,175 destination charge.The cost of the Highlander Hybrid is $38,410. Toyota buyers can select one in three-row midsize SUV in L, LE, XLE, XSE, Limited, and Platinum trim levels. 
 The 2021 Toyota Highlander lineup includes a conventional V6 model. Along with that is a hybrid version that combines a 4-cylinder engine. This engine contains a small battery pack under the rear seat, as well as electric motors.
Front-wheel drive is standard on all versions of the Toyota Highlander. And if you are looking for all-wheel drive, you can increase your budget for another $1,600. This is the price for the L, LE, and XLE trim levels. Customers must spend $1,950 for the Limited,XSE and Platinum trims. This is much cheaper than the 2021 Ford Explorer.
With nearly the same price, Toyota offers more features. You get a 3-month free trial for the Highlander's Wi-Fi, 2 GB of data (which is less than Ford Explorer), and a free year of Safety Connect. This brings automatic collision notification, as well as quick access to emergency responders.
If you want a car with the LE trim level, you also have a free year of Remote Connect. The Remote Connect is just like the name. Car owners can track down your Highlander in a crowded parking lot, lock the doors, along with starting the engine.
Higher levels means 10 years' worth of Service Connect. This also helps customers stay on top of maintenance and safety recalls, along with a year of 24-hour concierge service. This is called Destination Assist. And when it comes to maintenance, Toyota provides free scheduled maintenance for the first two years or 25,000 miles.
Without a doubt, Toyota Highlander is the winner for the price and value section. 
In conclusion
Both of these cars have their own benefits and drawbacks. If car owners want a vehicle with suitable price and value, 2021 Toyota Highlander is your best choice. However, 2021 Ford Explorer is the cup of tea for drivers who prefer reliability and safety.