2021 Honda Civic vs. 2021 Toyota Corolla Comparison
Last updated
Apr 08, 2021
0 comments
It is obvious that car buyers want a vehicle fitted with their desired size. Not only it has a reasonable price but also easy to control and drive. In the past, drivers wanted small automobiles since they are comfortable as well as amenities. However, with the technology of the year 2021, car owners can easily have your sedan along with all the best multimedia, convenience and features. 
In the world of sedans, there are two most well-known vehicles in this class, the first one is Toyota Corolla and the second is the Honda Civic. These two automobiles are way too famous that the Toyota and Honda brands sell hundreds of thousands models yearly. And they are both manufactured in the United States. To be more specific, the Toyota Corolla is made at the plant of Toyota in Blue Springs, Mississippi. And the Honda Civic is manufactured in Greensburg, Indiana.
While car owners want to shop for a sedan for family use, it can be tough to choose between these twos. Of course, the best way is definitely to test-drive both the Civic and Corolla. However, to save you guys a lot of time and cash, here's a comparison between the 2021 Honda Civic vs. 2021 Toyota Corolla to help with your research.
The Comparison between 2021 Honda Civic and 2021 Toyota Corolla
Value and Price
2021 Honda Civic
Price is the first thing that comes to mind when it comes to buying a new automobile. With the 2021 Honda Civic, the price is around the range of $21,250 to $28,300. And of course, this is not including a $995 destination charge. With that range of price, trim levels that buyers can select are Touring, LX, Sport, EX as well as EX-L. Talking about the value, the Civic LX and Sport are equipped with a capable 4-cylinder engine, while the higher trim levels have turbocharged 4-cylinder, an updated version.
Along with that, car owners who want a four-door hatchback body style can also have their selections. To be more specific, with the range from $22,200 to $29,400, not only customers can have a hatchback body style, they also claim the standard turbo 4-cylinder engine. Also, Honda offers the high-performance Civic Type R hatchback for hard-core drivers. The price is at around $37,895, and along with the high cost, it has one of the most powerful turbocharged engines. 
With the connected services, Honda brand provides customers with a basic set on the Honda Civic. To be more specific, you will have the ability to schedule service appointments, check oil life, and check fuel range by using Honda Link app. Also, if your Civic has factory navigation, you can search the destinations on the phone and send them to the navigator system. Even though it is simple, Honda is planning to upgrade these on the 2022 Civic. The manufacturer promises to offer more in connected services when it goes on sale in the early of 2021.
Honda does not offer complimentary scheduled maintenance on the 2021 Civic however. Instead, they have the whole prepaid maintenance plans, which are available for purchase.
2021 Toyota Corolla
On the other hand, the price of a 2021 Toyota Corolla is $20,025 and tops out at $28,310, and this is not including a $995 destination charge. And bonus information for car enthusiasts out there is that the Toyota Corolla Hybrid is priced at $23,600.Along with that, the basic trim levels are XSE, SE, L, LE as well as XLE. Nevertheless, there are also specialty trims in case car owners are interested in. They are  the Apex versions of the SE and XSE, along with SE Nightshade. Toyota also offers the Corolla Hybrid, yet they only have in LE trim.
Just like Honda, the car manufacturer of Toyota offers two different 4-cylinder gasoline engines for the normal Corolla. And neither of them is turbocharged by the way. To be more specific, the hybrid Corolla gets a hybrid-specific version. This version is the smaller engine, equipped with a battery pack of lithium-ion and an electric motor. Also, there's a four-door hatchback version of the Corolla. Not to mention, it has the larger standard 2.0-liter engine.
Another plus point from Toyota that not many people know is that it offers a lengthy list of connected services. Owning a 2021 Toyota Corolla, car owners have a free year of Safety Connect, which provides automatic collision notification, as well as quick access to emergency responders. A bonus feature is that you also get a 3-month free trial for the Corolla's Wi-Fi (2 GB limit).
If you want to know more about value, Toyota owners have higher trims can access to a 12-month trial subscription to Remote Connect. This allows you to start the engine, lock the doors as well as locate your Corolla in the parking lot. And don't forget the 10-year subscription to Service Connect that came along. This treat makes it so much easier to stay on top of maintenance along with safety recalls. And in the situation when your Corolla has factory navigation, you'll get one year of Destination Assist that is basically a 24-hour concierge service. As cherry on top, Toyota owners get complimentary scheduled maintenance for 25,000 miles or  the first 2 years, whichever comes first.
After the summary, it is clearly that Toyota Corolla is the winner in the value and price section.
Quality and Reliability
2021 Honda Civic
Talking about the quality of a vehicle, we can use the ranking in the world to check. The ranking is correct in most of the cases. The Honda Civic, however, is an exception. This vehicle did not rank in either the 2020 Initial Quality Study or the J.D. Power 2021 Vehicle Dependability Study. Car owners can base on the following warranty and roadside assistance coverage:
Standard warranty: 3 years or 36,000 miles
Roadside assistance: 3 years or 36,000 miles
Powertrain warranty: 5 years or 60,000 miles
2021 Toyota Corolla
Sharing the same unranking situation in the 2020 Initial Quality Study, 2021 Toyota Corolla has a major difference: This car has the 2nd position among compact cars in the 2021 Vehicle Dependability Study, the same rank with Toyota's Prius. Drivers can see the warranty as well as roadside assistance coverage:
Standard warranty: 3 years or 36,000 miles
Powertrain warranty: 5 years or 60,000 miles
Hybrid battery warranty: 10 years or 150,000 miles
Hybrid system warranty: 8 years or 100,000 miles
Roadside assistance: 2 years or 25,000 miles
With this, the score is now 2 for Toyota Corolla and 0 for Honda Civic.
Safety and Driving Assistance
2021 Honda Civic
According to NHTSA (National Highway Traffic Safety Administration), the Civic has a 5-star safety rating from the for overall crash protection. Along with that, the IIHS( Insurance Institute for Highway Safety) rates this sedan a Top Safety Pick.
In the 2021 Honda Civic, car owners have the ADAS (also known as advanced driving assistance systems) called Honda Sensing. This safety feature has  forward-collision warning,automatic emergency braking, adaptive cruise control,lane-keeping assistance (also known as Road Departure Mitigation), automatic high-beam headlight control, and  lane-departure warning. In order to assist lane-centering, Honda manufacturer has a LKAS ( shorten for Lane Keeping Assist System). Along with its wonderful assistance features, the 2021 Honda Civic also offers Level 2 semi-autonomous driving assistance. 
However, the adaptive cruise has limited stop-and-go capability, which means it cannot work in heavy traffic. An upgraded version of the Honda Sensing ADAS will be introduced and updated in 2022. Another drawback is that the 2021 Honda Civic sedan does not provide blind-spot warning. It also does not have rear cross-traffic warning systems.
2021 Toyota Corolla
For the safety of drivers, every single 2021 Toyota Corolla has version 2.0 of TSS (stand for Toyota's Safety Sense 2.0) driving aids. To make it short, it has the same features as Civic's Honda Sensing, yet it doesn't have stop-and-go capability in heavy traffic. It instead adds a road sign recognition feature that has the ability to notice and display that information in the instrument panel. In short, most Corolla sedans have access to blind-spot warning as well as rear cross-traffic warning. This either comes as standard or optional equipment.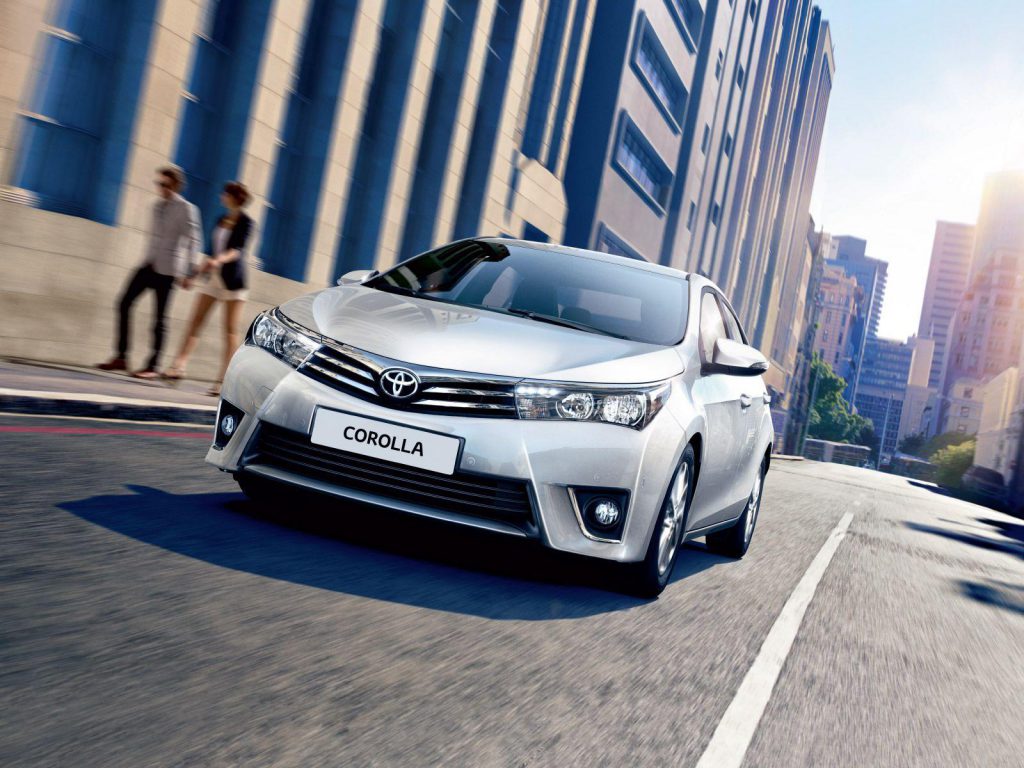 And just like the Civic, the 2021 Corolla sedan also has a 5-star overall NHTSA rating and was named an IIHS Top Safety Pick.
In conclusion, when it comes to driving assistance, Toyota Corolla is the winner. 3-0.
Technology
2021 Honda Civic
Here is the part we are all looking for: The technology.With 2021 Honda Civic LX sedan, the option is limited. To be more specific, we have a 5-inch LCD screen along with a four-speaker audio system and a single USB port. Yet there is no smartphone integration.
The Civic Sport, on the other hand, is a worthwhile upgrade. The automobile comes with a 7-inch touchscreen infotainment interface, an additional USB input,eight audio speakers. It also offers both Android Auto and Apple CarPlay. There is also a 3-month trial subscription to SiriusXM satellite radio.
2021 Toyota Corolla
With the Toyota technology, the base 2021 Corolla is well equipped. We have a six-speaker audio system plus a 3-month satellite radio subscription, a 7-inch touchscreen display, Apple CarPlay and Android Auto integration. Along with that, the LE upgrades to an 8-inch touchscreen interface. Car passengers can even pick up a USB port for the backseat.
If you want a premium JBL audio system with nine speakers, it is totally optional on the Corolla higher trims version due to the factory navigation system. The main bonus for this setting is three years of over-the-air map updates. Wireless phone charging is also an option. 
And with that, Toyota Corolla 4-0 Honda Civic.
SEE MORE
Utility and Comfort
2021 Honda Civic
When we talk about comfort as well as utility, the 2021 Honda Civic is your ideal goal, even with the basic comforts of Honda. To make it more clear, the vehicle contains rear heater ducts and Automatic climate control. These two are the standard features of almost every model, even the base LX. With above trims models like The EX, car owners have dual-zone climate control as well as heated front seats.
Understanding their own strong point, Honda even equips the LX with manual seat-height adjustment and a tilt-and-telescoping steering wheel. It is standard to have cloth upholstery in your vehicle, yet many customers want leather on the seats. With this situation, the EX-L as well as Touring can surely satisfy with stunning leather interior. 
Along with that, we have push-button start and a smart keyless system which allows the remote to stay in your pocket as utility.
When it comes to measurement, the capacity of the truck is 15.1 cubic feet (14.7 in the Touring thanks to its premium sound system). For the owners with family and needing to carry more stuff, apart from the Civic LX which has a single-piece folding rear seatback,all other models offer a 60/40-split folding seat.
2021 Toyota Corolla
Talking about the comfort features of Toyota Corolla, we have manual air-conditioning and rear heater ducts.
Just like the Honda Civic, 2021 Toyota Corolla has a height-adjustable driver's seat, a cloth upholstery, and a tilt/telescoping steering wheel are standard settings. The LE provides a bonus of a smart keyless system.
The trunk capacity measures 13.1 cu. ft. in all of Toyota Corollas, which includes the hybrid, A 60/40-split rear seat is also the favorite of Toyota Corolla of all trims.
In conclusion, Honda Civic is more comfortable than Toyota Corolla.
The Performance
2021 Honda Civic
158 horsepower,138 pound-feet of torque from a 2.0-liter 4-cylinder engine are all car owners can expect from a 2021 Honda Civic, both in LX and Sport. A CVT, also known as continuously variable transmission, drives the Civic's front wheels just like regular automatic transmission. The turbocharged has the number of 1.5-liter 4-cylinder engines in the EX, EX-L, as well as Touring.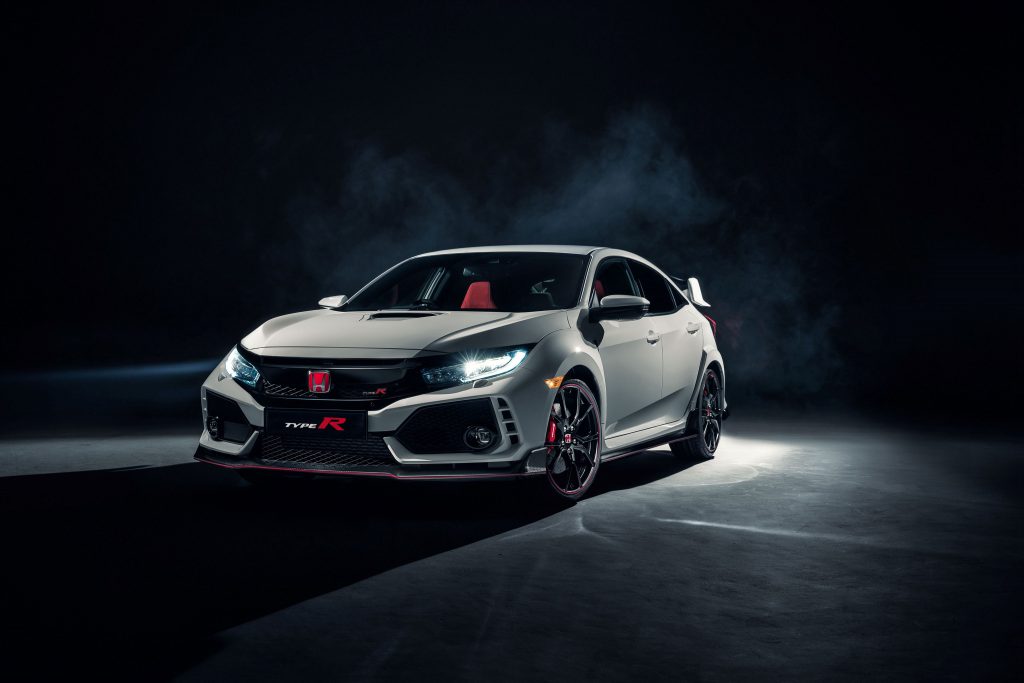 This engine makes 174 horsepower along with 162 lb.-ft. of torque in the Civic sedan, while a 180-hp version is available on the Civic hatchback. Along with an already stunning setting, Honda previously offered a 6-speed manual engine. Yet the transmission is on hiatus for the 2021 model year.  
2021 Toyota Corolla
Sharing the same advanced technology, the 2021 Toyota Corolla comes with two options for buyers. It is either a 1.8-liter or 2.0-liter 4-cylinder engine, which is standard for L, LE and XLE trim. When looking at the number, the 1.8-liter engine generates 139 hp and 126 lb.-ft. of torque. A CVT is the standard for Toyota Corolla. Not to mention, the Corolla is front-wheel-drive. 
For Corolla customers wanting more power while driving, Toyota offers a 2.0-liter engine in both SE and XSE trim levels. To be more specific, this engine makes 169 hp and 151 lb.-ft. of torque. Yet if you want SE models, you have a choice between a CVT and a 6-speed manual transmission. The XSE, however, only comes with the CVT. With the 1.8-liter engine, the Toyota Corolla sedan is rated to have 32 mpg for the XLE and 33 mpg in combined driving. The same fuel mileage is from a 2.0-liter engine, as the CVT versions rate 34 mpg in combined driving. The main difference here is that with the manual gearbox, this vehicle combined rating drops to 32 mpg or 31 mpg for the SE Apex trim.
In conclusion, neither of them win this aspect. So if you want an upgraded engine, the turbocharged 4-cylinder in the Civic is your cup of tea. And if you desire the maximum fuel economy, the Corolla Hybrid is the obvious choice.