Mercedes S-Class vs Maybach: The Differences
Last updated
Dec 24, 2020
0 comments
If you are looking for tech-heavy and powerful sedans in the Mercedes-Benz inventory, the S-Class is the best choice. The standard Mercedes-Benz S Class is a luxury sedan that offers great passenger and driving comfort. You can call the Maybach version an outlier in that class. It's an ultra-luxurious sedan that offers the ultimate comfort for its riders.
A Mercedes-Maybach can be aptly described as an extended version of a standard S Class. So, how they actually differ from each other?
Differences between Mercedes S Class vs Maybach
Both versions feature the same design, but if you consider the engine power and other interior features, Maybach is clearly ahead of the standard version. However, keep in mind that Maybach is in no way a competitor to Bentley or Rolls-Royce, which Mercedes-Benz had intended it to be. The company later re-launched this model as a luxury line belonged to its AMZ tuning house.
Below are the quite noticeable differences you can spot between the regular S Class and Maybach.
Interior Features
From the outside, both models look almost similar except for Maybach's unique rim design and logo placement. The interior is the place to spot the actual differences between these models.
Crafted to be wrapped up in splendor, most materials inside the Maybach are higher in quality than the standard S Class. You can compare these features to the cars from luxury brands like Bentley.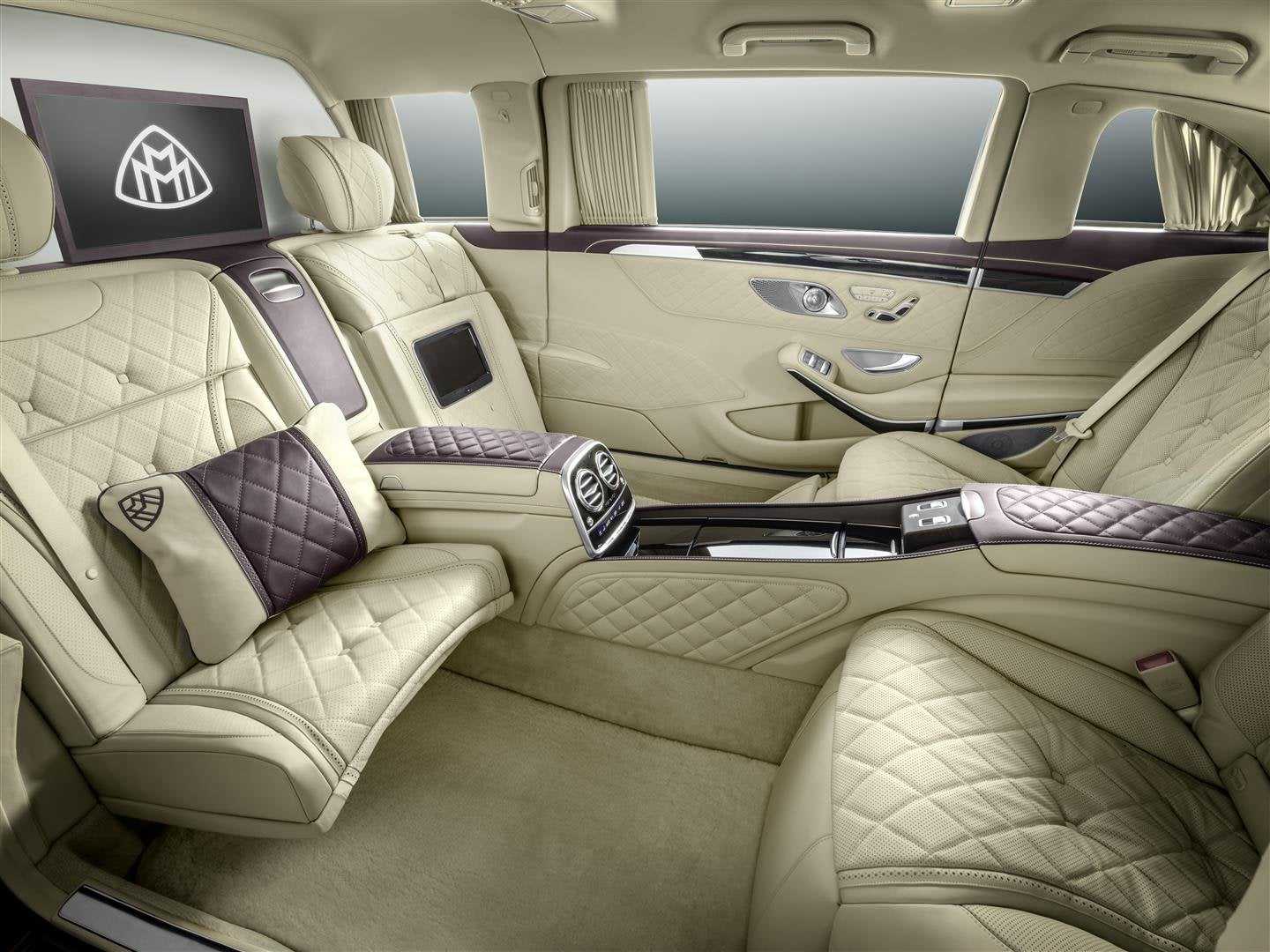 Maybach is designed thoughtfully to keep its riders entertained. Centered on a large main control, the passengers can enjoy media content on separate video screens.
For an extra price, you can purchase a 'First Class Cabin' package for the Maybach. It includes individual rear seats, folding tables, two silver-plated champagne flutes, and a refrigerated compartment (approximately 8.5 liters of capacity).
You can transform each seat into a small working station because it has  temperature-regulated cup holders and two 12V sockets. Each aircraft-style foldout aluminum table can hold a notebook or stacks of documents.
An Air Balance package is available to purchase for both models, but Maybach comes with an Agarwood flavor, something only money can buy.
SEE MORE
Engine and Performance
If you compare the S Class S350 D with Maybach S560, the latter is clearly ahead regarding engine power and performance.
The regular models have a 3L, 6-cylinder V6 diesel engine (2,987 cc) while Maybach has a 6L, 12-cylinder V8 petrol engine (3,982 cc). Both run on an automatic transmission, but the Maybach engine produces more power at a higher RPM.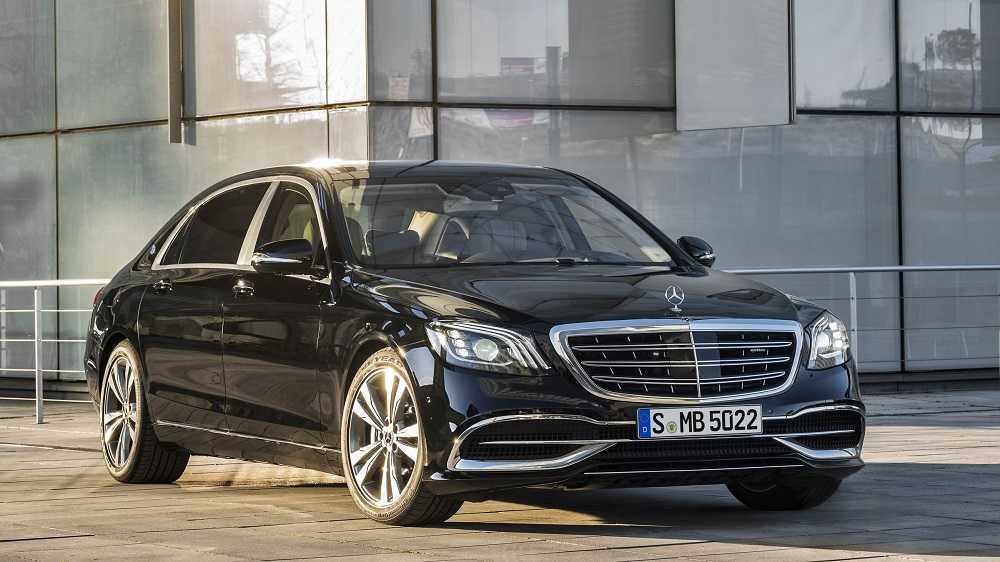 All S Class models are widely popular for exceptional riding comfort, handling, and driving performance. Maybach has all these features along with a creamy torque delivery that allows its engine to cruise through a road like butter. The intuitive suspension adjusts to the road conditions so that people inside the car don't feel a thing.
The Wheelbase Length
Another prominent difference between these models is Maybach's longer wheelbase. Being around 8 inches longer, it offers more legroom for the rear passengers. It also creates room for the back seats to recline backward further for a relaxing nap.