Used Mitsubishi Pajero Mini for sale in Kenya
(

0

Result)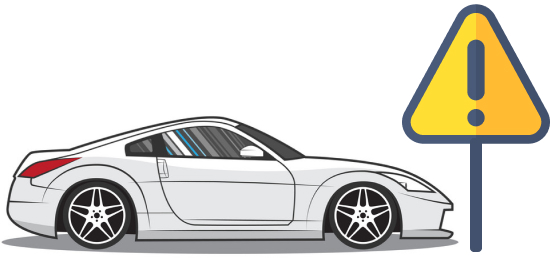 Try something like
Reduce the number of filter
You can check bellow cars
Reset Search
Buying Guide
Mitsubishi Pajero Mini is favored by many Kenyan drivers.
Two common ways to get a used Mitsubishi Pajero Mini for sale in Kenya are: (1) to Buy from a local showroom and (2) to Import directly from Japan. If local showrooms can save you some shipping time, you can get a much better deal for a used high-quality car with a clear history from dealers in Japan. Hence, buying cars from Japanese dealers is now a growing trend not just in Kenya but also in a lot of countries around the globe.
With years of experience in exporting Japanese used cars, we - CAR FROM JAPAN - have always excelled at providing Japansese used high-quality cars to thousands of Kenyan buyers. We offer a lot of choices among our stock coming in different colors, engine types, transmission and installed options to fulfill your needs.
Why should you buy a used Mitsubishi Pajero Mini for sale in Kenya from CFJ?
For all car models, there are Car List pages, where we specifically select all cars that pass Import Rules and Regulations to be allowed into Kenya (1. Right hand drive; 2. Less than 8 years old from the first registration year); hence, you can find your desired cars with ease at CAR FROM JAPAN.
We have our branch in Nairobi, Kenya and we can also handle clearance & delivery from Mombasa to other Kenyan cities for you. Our purchase encompasses a fast and smooth process with plenty of convenience designed especially for Kenyan customers.
Our passionate staff is available 24/7 via email to answer to all your inquiries. Let us know if you need any advice or support, we will gladly assist you throughout the whole transaction.
So what is holding you back? Click the Inquire button and make a purchase with us today!
User Reviews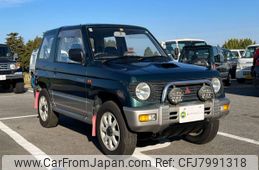 Mitsubishi Pajero Mini 1995
30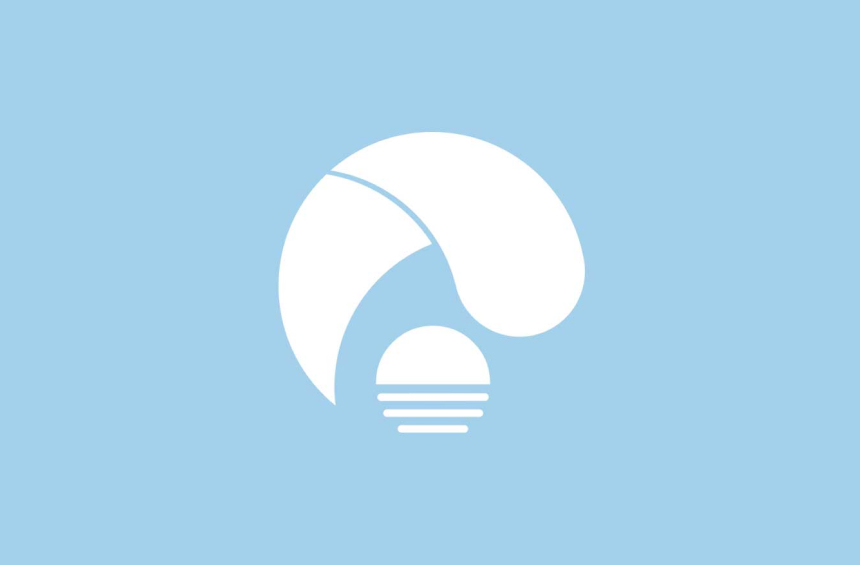 Gregory Keating
Verified Buyer

USA
Satisfied
Hello! I got the car yesterday and finally got to look it over and drive it today, it's wonderful and I thank you for everything! Thank you again.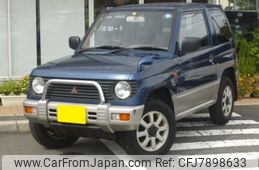 Mitsubishi Pajero Mini 1996
33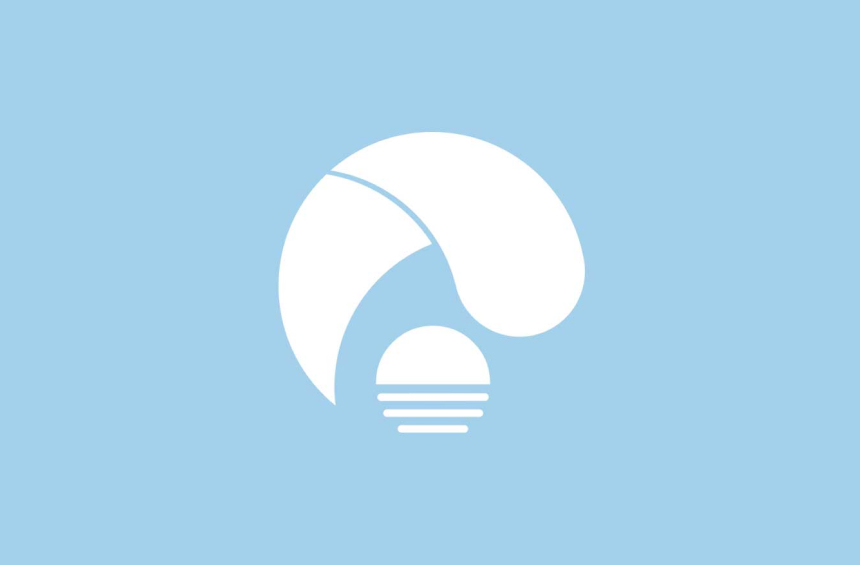 Stephen Cooper
Verified Buyer

USA
Satisfied
Thanks anyway, Austin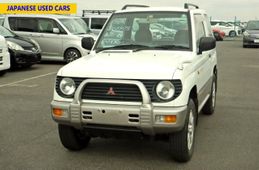 Mitsubishi Pajero Mini 1996
33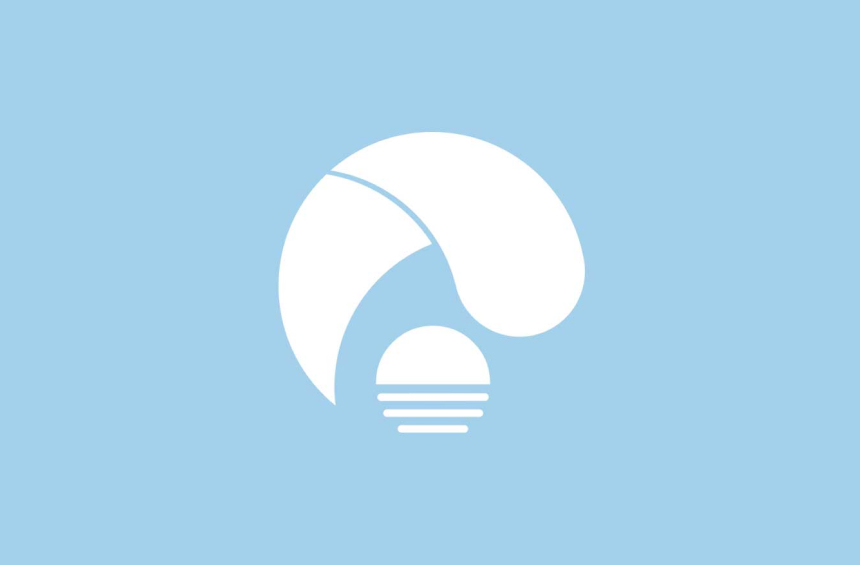 Ronald Brooks
Verified Buyer

USA
Satisfied
Austin, I want to report to you how astonished I am with the total purchase process and the performance of the 1996 Mitsubishi Pajero Mini! As you forewarned me, I did have mechanical issues that required maintenance. Since I could not find a local mechanic to address the issues, I tackled the problems including clutch replacement, wheel bearings, and water pump, finding parts readily available from Japan via 2 day FedEx delivery. Access for parts replacement I found to be outstanding in comparison to any other vehicle I have owned. The Pajero Mini, once I installed Blazak Snow Tires easily outperformed a Polaris Ranger UTV in 10-inches-deep snow. Recently, after heavy snowfall my neighbor, Stephen Cooper requested immediate assistance, so I broke trail through the snow to his home and retrieved him. I also retrieved Bryan Tucker, a friend of mine whose 4x4 Polaris Ranger was stuck in his driveway. I was able to drive the Pajero Mini with Blizak snow tires off-road around the Polaris Ranger. In December 2022, we experienced -42 degrees below Celsius temperatures. Before the cold snap, I changed the coolant, but the nylon tab on the coolant drain plug on the bottom of the radiator broke off. I was able to work around the problem by flushing through the two engine block plugs. During the cold snap, I was amazed the Pajero Mini, even with a very small heater/AC core provided sufficient heat to defrost the windshield and make the interior temperature bearable, however the wheel bearing grease turned into a fine grinding media and the wheel bearings needed immediate replacement. Again, I was amazed how easy it was to make the repairs! As a result of the Mitsubishi Pajero Mini performance, my neighbor Stephen Cooper has purchased his own Pajero Mini! Thank you for your expert assistance!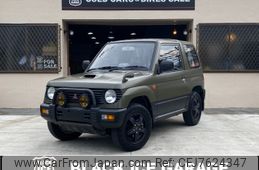 Mitsubishi Pajero Mini 1995
56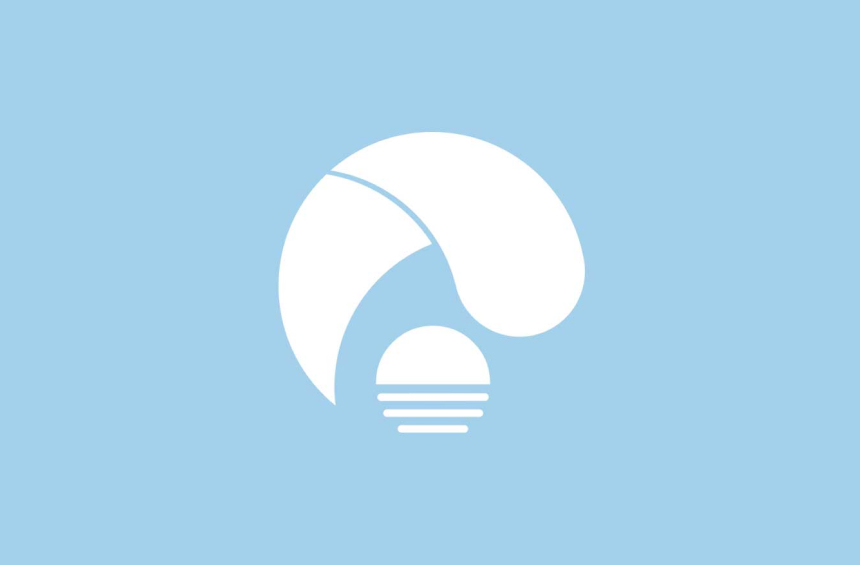 Victor Manuel Aguiluz Portillo
Verified Buyer

USA
Satisfied
Hello I wanted to let you know that I received the car this Monday. And it finally arrived to me yesterday. Checking up on it it was missing the spare tire on the the back. But other than that everything else is great.
After Delivery Pictures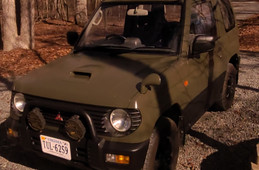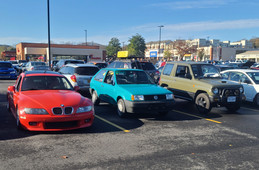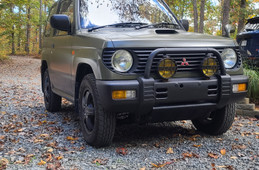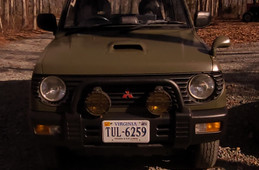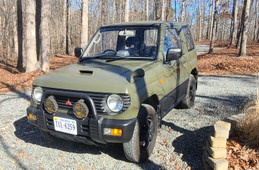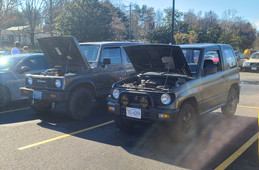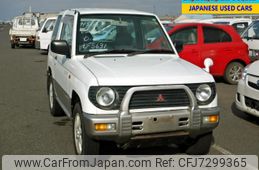 Mitsubishi Pajero Mini 1997
31

Jonathan Velez Delgado
Verified Buyer
Puerto Rico
Satisfied
Theres always a risk buying a car you cant see in person but if you take your time and know about cars you can get a good buy. The car made it in one peace and was exaclty like in the pictures Thanks