Used Mitsubishi Fuso Canter for sale
(3,691 Results)
Photo
Model

Year

Km

Engine

Grade

Car Price

Total Price

1998




Mar

62,422


km

2,800


cc

1996




Jun

76,000


km

4,210


cc

1996




Mar

29,900


km

4,200


cc

1997




Jan

121,000


km

4,210


cc

1997




Nov

75,000


km

4,210


cc

1998




49,000


km

4,600


cc

1997




Mar

45,000


km

4,200


cc

1998




Oct

49,000


km

4,600


cc

1996




Mar

96,000


km

4,200


cc
Photo
Model

Year

Km

Engine

Grade

Car Price

Total Price

1997




Sep

178,000


km

4,210


cc

1990




Sep

46,021


km

3,560


cc

1996




Sep

52,000


km

2,800


cc

1996




Jun

7,000


km

3,600


cc

1996




Jan

16,000


km

3,600


cc

1996




Aug

72,000


km

4,200


cc
Buying Guide
Mitsubishi Canter, or the full name is Mitsubishi Fuso Canter, is a lineup of light-duty commercial truck/van, which is manufactured by Mitsubishi Fuso Truck and Bus Corporation since 1963. Though Mitsubishi is a Japanese name but currently the manufacturer is 90% owned by a Germany-based company namely Daimler Trucks, a division of Daimler AG - a corporation manufacturing commercial vehicles.
Mitsubishi Canter For Sale: A Commercial Lightweight Champion
Mitsubishi Canter is a breakthrough product of Mitsubishi motor. By the 1970s, this truck had been a huge success in Asia market, and from the 1970s onward became popular in Australia and Portugal and many other corners of the world later like Japan, US, Canada, Europe, Turkey, New Zealand. Though each local market required different variants, local distributors offered local assembling and manufacturing in order to help in achieving and maintaining top performance and economical price. Moreover, generations of commercial truck drivers appreciated the Mitsubishi Fuso Canter for its reliability and durability, as well as excellent off-road applications.
Therefore, the Mitsubishi Fuso Canter is believed to have been dominating the untouched niche for light trucks.
1. Outstanding Features
With lightweight frame design without compromising reliability and durability, the Mitsubishi Canter has been famous for being unique, economical and light. The popularity of Mitsubishi Canter is based upon the customer loves the fact that truck is convenient enough to put to use right away. Customization is limitless as cab size, cab width, wheelbase size and weight, chassis length, transmission types and others could be adjusted accordingly to fit the operational requirements of each transport trip. Plus, mechanical parts could be acquired in local market.
Apart from durability and reliability, true value for money however derives from its low operation cost. Engine is designed to reduce fuel consumption and to ensure amazing performance with flat torque curve.
Overall, drivers like the Mitsubishi Fuso Canter for payload choices and broad range of vehicle weight and length. For example, regarding the likes, in the UK the typical 7.5-tonne will hover around the four-tonne body and payload allowance whereas Canter's five-tonne-plus body and payload allowance (including 20 litres fuel/12 litres Adblue) offers a significant advantage. It's a reason to buy if payload is the key criteria because payload capacity can be up to 12,490 lbs.
2. Exterior Analysis
Cab layouts for most models are simple, perfect for a day-based operation, coated in theme white with the black or grey front bumper in some models. The exterior is distinctive as there's a big trademark text FUSO/MITSUBISHI FUSO and a Mitsubishi logo on the grille at front view. The windscreen is wide and deep down to offer drivers a wide-range observance. Manually adjusted side mirrors are convex and positioned as standing rectangular so that driver can observe the rear load with wide view and no blind spots.
The opening corner for the doors are 78 degree, really convenient for driver entry and exit. Also, corner of raising cabin are 60 degree, which is very high and convenient for check up engine and transmission system.
3. Interior Impression
Inside the cabin, there is spacious interior for all occupants with sufficient legroom and headroom. At first impression, the cab interior is minimalist, but sufficient.
Drivers love the comfortable and elegant-looking felt chairs with firm locking and retracting seat belts and adjustable suspension. The seat position can be adjusted at will. The seat can provide comfort on long or bumpy off-road trips.
In front of the driver, the instrument panel houses the speedometer on the left and rev counter on the right with a small LCD panel for the water temperature, etc. Then the feel when spinning the tilt steering wheel is very smooth and supportive.
On the side is the gear lever (which mounts on the dash panel and is short for optimum smooth shift) for the five-speed gearbox, digital tachograph and heating/ventilation system, all available in a compact space making them easy to reach. The dashboard is clear and flat, reminiscent of a 1990s' design, but it suits the cab overall and has all the necessary features to operate efficiently.
Under the steering wheel, the pedal sets are positioned at a convenient height, making legs and feet much less tired.
Besides, there's intelligently designed equipment inside such as parking brake replacement, green illuminated display for clearer visibility, multi information display, compact meter cluster, glove box to secure items, utility pocket, cup holder, floor console.
3. Engine And Other Mechanical Highlights
The actual figures may vary on different models and customization, also based on regulations of each market. For example, for a 3.5-tonne model, Fuso offers a range of body types with tipper and dropside bodies available ex factory along with chassis cabs and wheelbases ranging from 3,200mm to 4,400mm. Two body widths are also available: 1950mm and 2200mm but in the UK cabs can be wider. Lighter models adhere to the Euro 5b+ standards on emission, whilst heavier vehicles comply with new Euro 6 regulations, and even in Vietnam, Mitsubishi Canter models have to adhere to Euro 4 emission standards.
The manufacturer really care to make this truck eco-friendly with many green updates such as low friction engine oil, higher injection pressure, engine start/stop system, revised axle ratios, an electromagnetic fan clutch, and low-rolling resistance tyres.
For our models of Canter truck for sale, the engine capacity ranges from 2990 to 3000cc, featuring 4-cylinder, 4-stroke cycle, water-cooled, turbocharged, intercooled diesel engine with 4 valves per cylinder, with high-efficiency electrically-engaged cooling fan. Under the bonnet, the 6.5T diesel 3L engine operates at power of 107kW and torque of 370Nm while the most powerful version of 7.5T 3L engine offer power of 129kW and torque of 430Nm.
In addition, the electronic turbocharger helps maximize fuel economy with CRDi (Common Rail Diesel injection) electronically controlled by the ECU. For example, the model Canter Eco Hybrid consumes just 7.8L/100km. The system's DPF (diesel particulate filter), catalyst, and DEF (diesel exhaust fluid) system help to maximize fuel efficiency, reduce running costs, and achieve emissions compliance for cleaner air and a greener environment. Therefore, compared with other products of the same rank, Mitsubishi Canter's engine is of the optimum power and fuel economy as well .
In addition to the outstanding features mentioned above, the Fuso Canter is also known as the car with "super chassis" according to Mitsubishi - Japan technology standards. Chassis frame is designed in the form of trapezoidal, horizontal H-shaped frame to increase bearing capacity at main weight bearing points. Flat chassis surface is easy to arrange truck body. Thanks to this optimal design along with electrostatic dip coating technology and long-term anti-corrosion treatment, the entire chassis has a reliable ruggedness, great torsional rigidity and great payload capacity. Rugged rear shock absorbers and multi-leaf suspension are available to ensure fragile commodity transport.
Fuso Canter also has some small advantages. The truck's max speed is 99km/h. The coolant tank is transparent for the driver to check inside without having to open it. Fuel tank capacity is 100 liter with a lid on the key lock of the tank opening to secure the tank. Single and double cabs can be interchanged to supply 3 to 7 seats, ideal for a worker crew. There are seven different wheelbases to choose from to suit a variety of application. Fuso Canter is equipped with high-quality aluminum alloy gearbox to reduce vehicle weight, with good heat dissipation to increase durability and safety for the car.
4. Performance And Driving Experience
As the cab is set on top of the engine, it comes as no surprise that on ignition the noise is louder than a typical competitor. After five minutes as the engine warms, this noise reduces to an acceptable level. The perk of sitting low near the ground is the great all-round visibility aided by the heated rear view mirrors and wide angled side windows, covering all blind spots.
The seat is comfortable with suspension, legroom are sufficient and no tiredness can come from the excellently designed clutch, brakes and accelerator. So does the steering wheel with smooth supportive spinning feel. The angle of steering wheel are adjustable to the best of driver's liking. Short gearshift is so close, within easy grip and quickly changed.
All the hype worth it when anyone try to drive in the heavy traffic in any town centre, they would quickly realize the Mitsubishi Canter truck's excellency at turning circles and high maneuverability firmly grabbing city streets with the stop-and-run style. That should be understandable as its origin Japan is highly populated and full of narrow streets. Biggest strength lies in the steering which is absolutely direct, firm and communicative, really connects to the road surface at every turn, corner while providing ample feedback about the grip level on below surface. Brakes at all four corners bring a fully loaded Canter, with up to 1660kg body and full payload allowance, to a standstill with no shock feeling.
5. Safety, Driver Assistance, And Warranty
For safety features, like any Mitsubishi trucks, there are certain standards such as driver and passenger airbags, anti-lock braking system, halogen headlights ensuring clear night vision with high lighting intensity for more night safety, and lastly efficient exhaust brake and all-wheel disc brakes. To clarify, anti-lock braking systems (ABS) help you steer in emergencies by restoring traction to your tires by preventing wheels from locking up – possibly allowing the driver to steer to safety though it may not shorten stopping distance; pedals may vibrate or push back – that's normal.
The Fuso Canter is guaranteed by a three-year full coverage warranty for bumper-to-bumper/unlimited mileage, 4-year rust-through, and 5-year/175,000-mile powertrain limited warranties into the strongest standard warranty package available on a medium-duty cabover. The standard powertrain warranty also covers components other truck warranties don't, including starter motors, alternators, turbochargers and more.
In Conclusion
Having gone through all main persuasive points, we could believe that the Mitsubishi Canter is an extremely impressive commercial truck that rides well, handles well, and carries a load like nothing in its class. A Mitsubishi Canter for sale is definitely the best investment to push your business forward.
User Reviews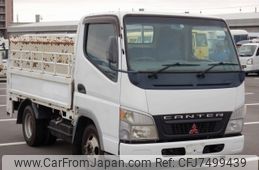 Mitsubishi Fuso Canter 2005
63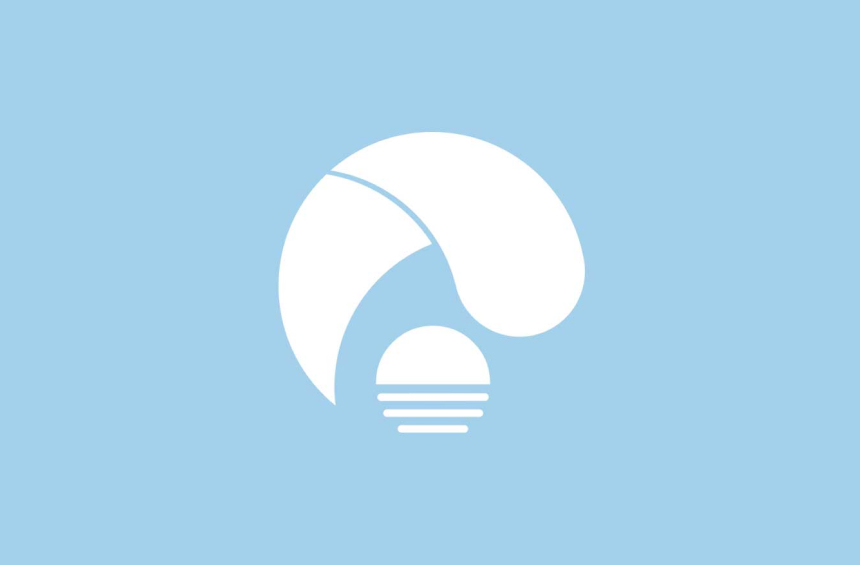 Henry Mukonda
Verified Buyer

Zambia
Satisfied
Hi Ken, I want to inform you that I have received the car today. I like the car. Thanks for all your work
After Delivery Pictures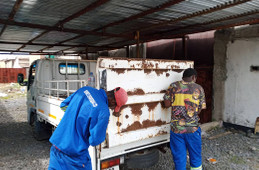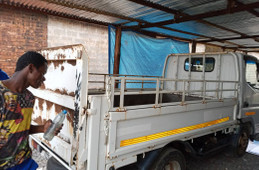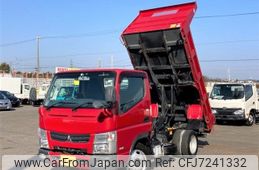 Mitsubishi Fuso Canter 2013
25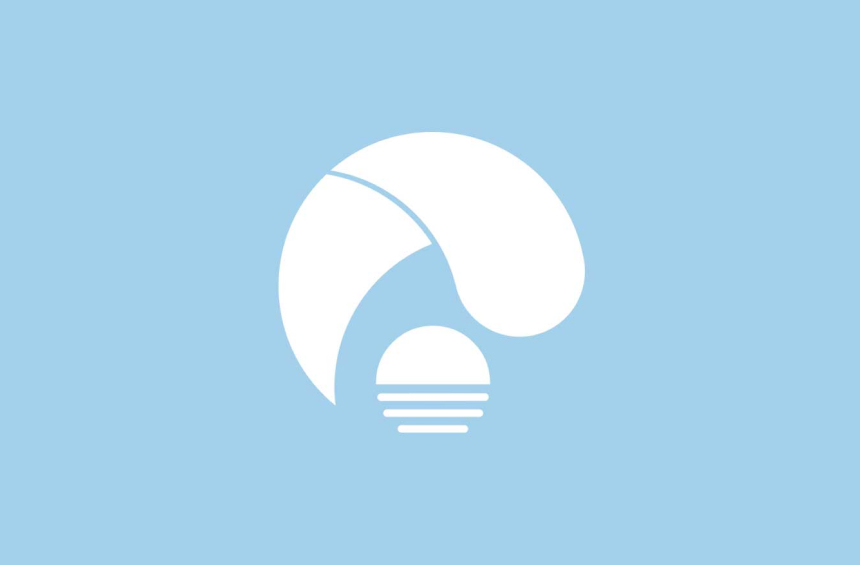 Msaru Lazaro Msengi
Verified Buyer

Tanzania
Satisfied
Dear Jun, Greetings from Tanzania. I'm happy to inform you that today, I have safely received my Vehicle Mitsubishi Fuso Canter 2013 here in Dodoma. Thank you very much. Best regards.
After Delivery Pictures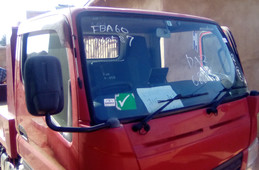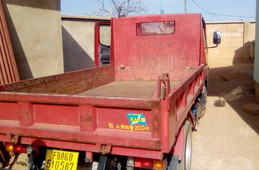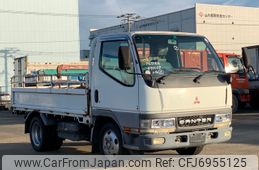 Mitsubishi Fuso Canter 1999
20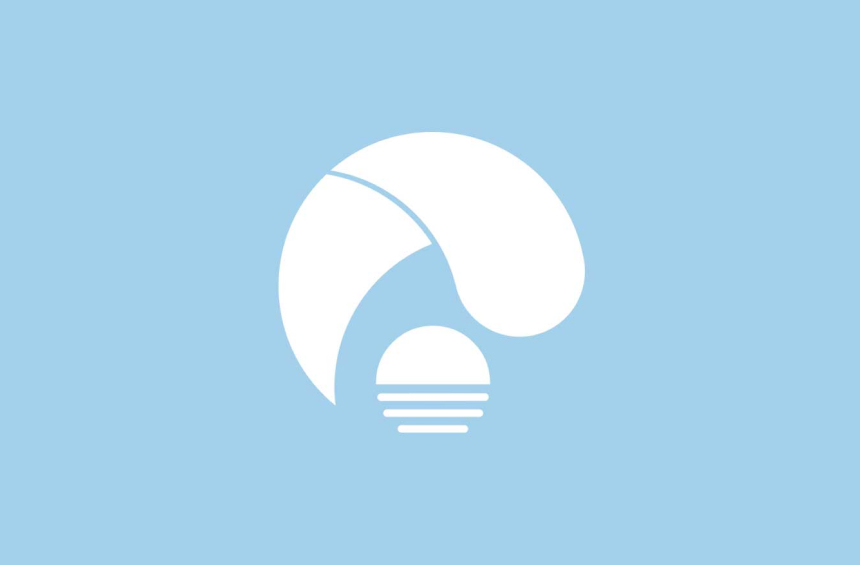 Nsenga nzadi simon
Verified Buyer

Tanzania
Satisfied
Bonjour mon ami j'ai déjà reçu les deux camions, merci pour votre inquiétude.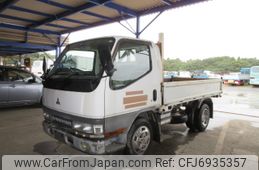 Mitsubishi Fuso Canter 2000
53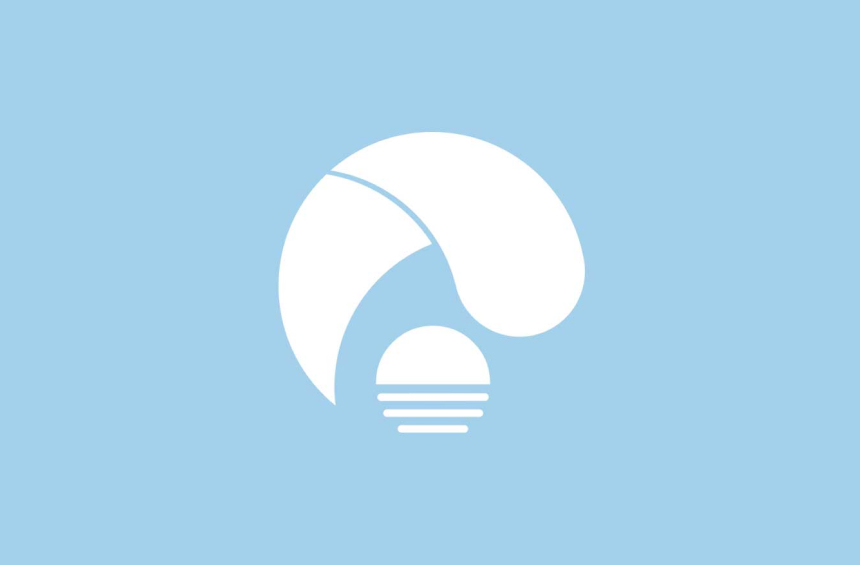 NSENGA NZADI SIMON
Verified Buyer

Tanzania
Satisfied
Bonjour mon ami j'ai déjà reçu les deux camions, merci pour votre inquiétude.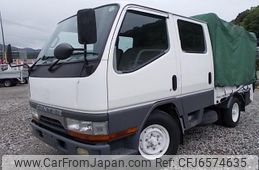 Mitsubishi Fuso Canter 1996
21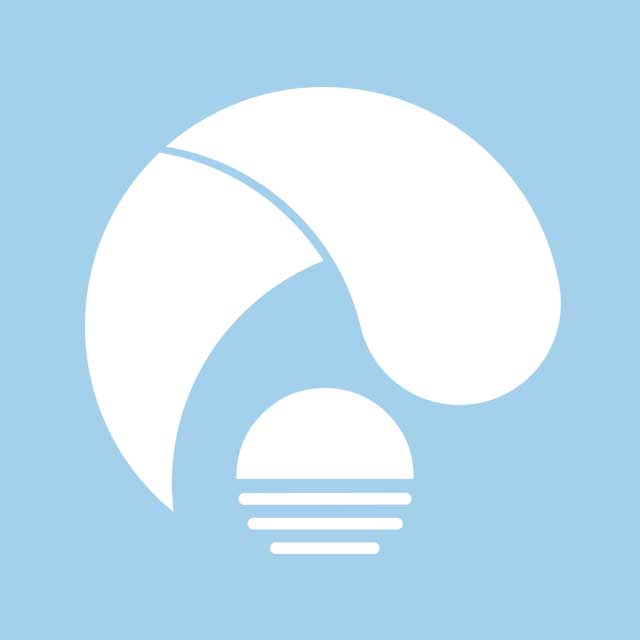 Arthur Ong
Verified Buyer

USA
Satisfied
I got the Canter in good condition
After Delivery Pictures