Pass Regulation
Mercedes-Benz
A-Class
Clear All
---
---
---
---
---
---
---
---
---
---
---
---
---
Used Mercedes-Benz A-Class for sale
(

0

Result)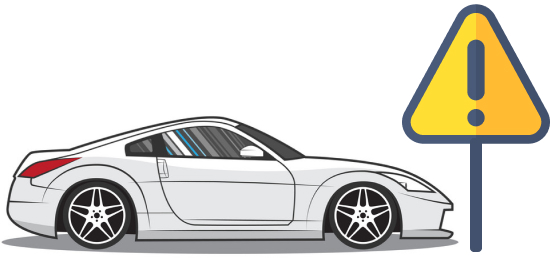 Try something like
Reduce the number of filter
You can check bellow cars
Reset Search
Buying Guide
This all-new Mercedes A-Class deserves to keep the success of its predecessor. While it is far from the sharpest car to drive, it has set new benchmarks for quality, design and tech. Although the badge on the nose will be enough for most, there's much more to the firm's latest family hatch. The Mercedes A-Class is the premium family car that others want to beat, not because it's particularly spacious, good to drive or easy to live with, but because it can be resold by the bucket load.
Car From Japan mainly sells 2014 - 2018 models of this Mercedes-Benz A-Class sedan. Related to money, used Mercedes-Benz A-Class for sale by Car From Japan here got greatly reasonable prices ranging from US$37,309 to US$48,378.
Mercedes-Benz A-Class: A Luxury Hatch For Family
1. Overview
The Mercedes A-Class cabin quality is improved with more soft touch materials while the design echoes the latest E-Class. The dashboard is dominated by twin HD displays that - based on specs - will measure between seven and 10.25 inches apiece. Like Audi's virtual cockpit system, the driver gets a digital instrument binnacle that can be customised to demonstrate navigation directions, traffic reports and in-car settings. The A-Class is more practical, too, offering 370 litres of bootspace - more than both the Audi A3 and BMW 1 Series when the rear seats are in place.
Ride quality and comfort is better than before, even on 19-inch wheels, because of the 30mm longer wheelbase and reworked multi-link rear suspension. Mercedes-Benz promises affordable fuel costs too, with the A180d 116PS diesel offering an official 68.8mpg and 108g/km of CO2. Given the backlash against diesels, petrol power is far more prominent in the A-Class than before, in spite of most sales of the previous model going to the A180d. A new 1.3-litre engine features cylinder deactivation tech that consumes less fuel by switching from four to two-cylinders under light loads.
2. Exterior Magnificence
This fourth-gen A-Class is said to be "all new". You can guess the meaning: a new body, new platform, new interior, new technology. The new look is hardly a monumental shift from the previous model. More of a refinement and adoption of Benz's latest smooth styling, are seen most recently on the CLS (that wears similar headlights, grille and tail-lights). The A200 is available with 18-inch alloy wheels, side skirts, twin exhaust and a 'black diamond' grille.
The Mercedes A-Class's dimensions have gotten bigger, too, with the hatch being 16mm wider (at 1796mm across), 6.0mm taller (at 1440mm high) and 120mm longer (at 4419mm end-to-end). As for the daily commute, this car is slightly longer, wider and higher with a longer wheelbase, and occupants will find they have more shoulder and elbow room, especially out back, while the boot capacity is up 29 litres, to 370.
3. Interior Comforts
The A-Class interior is what instantly impresses. Not only it does feel very solid and premium like the Audi A3's, it's also cool and contemporary. Everything you touch feels of high quality, while Mercedes-Benz hasn't shied away from being a bit varied with the Mercedes A-Class. It's still a handsome car with a more youthful feel than the traditional Merc, and now provides a freshened engine line-up, including this 1.33-litre four-cylinder unit, and that voice control, which accesses satnav, music, phones, and even writing and listening to messages. The list of techie convenience features is amazing.This is all part of the latest A-class with that standard wide screen. You can also configure the information the screen will display to some extent, and save your profile – which is handy if you share the car with your significant other – with two drivers also able to set a theme word which will activate a favoured climate mode, radio station, and the like.
About the voice control by simply saying 'Hey Mercedes', the car's female voice is ready to leap to your command. Sure, it gets a little frustrating when she interrupts whenever anyone says 'nice Mercedes', but she's linked to one of the most user-friendly voice menus we've encountered. It's tempting to go off script, but though it's designed to recognize key phrases in natural speech, we found that it's not endlessly flexible. We did soon discover which phrases would work – and yes, it still feels more natural than the normally stiff verbal shorthand that most voice controls can recognize. It will learn and adapt to suit the user, or the purchaser who will drive it in the long term.
4. Mechanical Excellence
The A250's reworked carryover 'M260' 2.0-litre turbocharged four produces 165kW – five kilowatts up – and 350Nm, is supported by a massaged version of the outgoing version's seven-speed dual-clutch transmission, and will be 4Matic all-wheel-drive only.
The smaller turbo four fitted to the A200 is newly developed coupled with a different (Getrag sourced) seven-speed dual-clutch. It churns out 120kW/250Nm and is, in Benz's words, "1.33 litres". Whichever the case, it's the first series-production Benz with fuel-saving cylinder deactivation. The function's expected, albeit unconfirmed, to be the same unit detuned to around 100kW for fitment in the entry A180.
5. Relentless Performance
Light steering, plenty of oomph from the 1.3-litre engine, a comfortable ride and much better visibility out of a larger rear window make up of an easy car to drive. It's clear that Mercedes A-Class has prioritised comfort over handling and driver feedback. If you are craving something that handles a bit better the AMG Exclusive Package adds a multi-link rear suspension set-up and adaptive dampers which improve dynamics and comfort.
There is no rip-snorting because AMG 45 handles like a magnetic train, but the quality of the ride is more composed and handling is improved, too. For common use, I'd stick with the standard A200 and not opt for the suspension package. Anyone into a weapon, I'd recommend the full-fat Mercedes A-Class AMG.
A Lucrative Investment
The following is our summary of what you should consider before you buy the Mercedes A-Class :
Pros:
The double 10.25-inch screens
Advanced safety equipment
Hey Mercedes AI
Cons:
Styling looks a bit low key
Limited rear legroom
No diesel engine

We, the Car From Japan company, is always ready to deliver the best of the best used Mercedes A-Class to you, with reasonable prices and reasonable quality.