Things To Consider Before Buying Used Brake Rotors
Last updated
May 22, 2018
0 comments
Before buying used brake rotors for your car, there are many things to consider. In comparison to new brakes rotors, older parts are often excellent value for money. Moreover, used brake rotors work very well. However, brake rotors are a crucial part of your vehicle. Any disturbance in it can push you and your family in the high-risk zone of an accident. Therefore, let's consider whether you should implement used brake rotors into your car.
# 1 – Used Rotors Could be Defective
Buy brakes and rotors with care, especially when you are shopping for old parts. Old brake rotors can sometimes be defective. Some people tend to sell defective brake rotors to make a wholesome profit. Before paying for the product, the duty to find out whereas there is any fault is solely yours. Take all the time you need and carefully inspect the brake rotors you are willing to buy. If necessary, ask experts on how to detect defective brake rotors.
# 2 – Used Rotors Have a Shorter Lifespan
You need to be careful even when buying refurbished, almost new like brake rotors. Instead of relying on the life expectancy information by manufacturer, consult with your regular auto mechanic to know the real condition of the brake rotors. In other words, how many days will they survive? It will allow you to avoid any potentially dangerous situation.
Join our FREE CAR GIVEAWAY Campaign here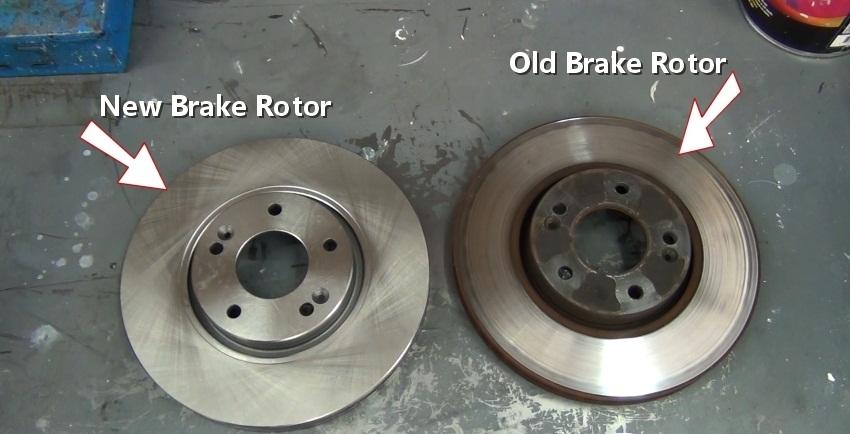 # 3 – What Kind of Rotors Do You Need?
At first glance, all brake rotors may look same. But in reality, there are many varieties of this item. Every vehicle has an exclusive brake rotor type. Before buying used brake rotors from a person or a retail shop, get to know the particular rotor type for your vehicle first.
# 4 – Installing Brake Rotors
If you have the necessary tools for brake rotors installation at home, then you can do it on your own. You can just perform the installation with proper knowledge of the whole process. On the other hand, you can have a mechanic do the job for you.