Why Quality Japanese Used Cars Are Cheap
We are all more or less familiar with cutting-edge Japanese technology. This is what keeps the tiny island nation in the forefront of many fields of engineering. Be it a plane or a car, they establish their supremacy through hard work, motivation, and innovation. For years, we have seen the Japanese auto giants like Toyota, Honda, Nissan, and Mitsubishi competing with their European and North American rivals. In many regions of the world people rely on quality Japanese used cars for their long-lasting service, comfortable driving experience, and, above all, affordability.
In Asia and Africa, Japanese used cars are the top choice. First of all, Japanese used cars are cheap and highly efficient. The maintenance is easy and spare parts are available for all models. Many Asian and African countries are emerging economies. As they are enjoying steady GDP growth, a large number of population in those countries are in need of all sorts of vehicles – for commercial or transportation purposes. For a growing middle-class people, quality Japanese used cars are the best option.
But the question remains: what makes quality Japanese used cars cheaper than their rivals? You will be frowning to know that in some cases Japanese cars are a better fit than their more expensive rivals. They make the best cars without compromising with quality, but at the same time keeping the price affordable for people around the globe. In many countries like Botswana (Africa) and Bangladesh (South Asia) cars made by Japanese manufacturers are plying the roads with a market share of 80% or more. Let's have a look at what makes quality Japanese used cars so cheap.
New Car Pricing In Japan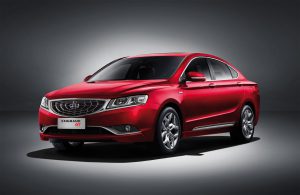 In all Asian countries combined, the pricing of new cars in Japan is the lowest. The underlying reason is the large economy of scale (Japan is the third largest economy in the world) which allows the manufacturers to sell their car at a much lower price in the local market. Moreover, the Japanese are used to buy newer models whenever they arrive in the market. So, they frequently change their cars and sell the old ones for cheap. Besides, Japan boasts one of the finest public transportation systems in the world with high-speed metro rail that links major economic hubs. So, many Japanese people prefer that to owning any personal means of transportation, to save time.
All these factors together forge a system where cars are sold at very low prices and eventually piles up the number of almost new or slightly used vehicles.
>> In order to buy a car with reasonable price, you can check the used car list <<
Frequency Of Releasing New Models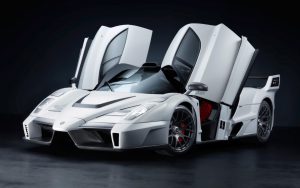 Japanese automakers enjoy large technological superiority over their rivals and always come up with cutting edge technologies and features. This has its own advantages and disadvantages as well. Due to this trend, the Japanese are lucky to enjoy every new feature and technology before any other people in the world.
The automakers however release new cars with slight changes or a few new features that don't actually make the previous models literally obsolete. And the Japanese are a technology savvy people who love to always use the most updated and upgraded cars. It is not unfamiliar to see that people selling their cars in mass for cheap, to buy new models just arrived in the market.
As a result, finding cars in an almost new condition is nothing new in Japan, where people would not be interested in investing in cars that have been used for only a few months or so. For the Japanese, once used, the cars are no more NEW, even with months of warranties left! So, only in Japan, you can find cars in good condition and with all necessary features, lacking only some of the newest features.
The Cost of Dumping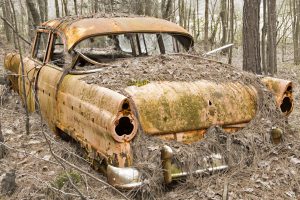 Well, if you are thinking that Japanese people just dump their cars, you are wrong. The costs of throwing away anything in Japan, starting from appliance to cars, come with an expense. You will have to pay for having your car picked up and bear other costs necessary with it. So, you are losing it from both sides .Firstly, you are not getting anything for what invested not so long ago. Secondly, you are being saddled with additional costs that don't even concern you. So rather than following this suit, the Japanese tend to sell their almost new cars at cheaper prices. The price may even be slashed to 50% or more of the original.
      SEE MORE:
Harsh Environmental Policy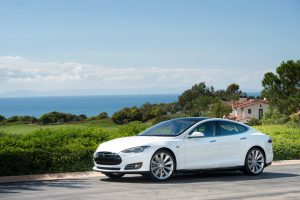 Aside from the driving habits that the world needs to learn, as an island nation, Japan has always championed the ideas of major environmental issues in major world platforms. Especially the risks pertaining to increasing carbon emission are a huge concern for Japan and neighbor countries. Domestically, the government has been following strict rules and policies to protect environment. As a part of this, the government discourages use of older vehicles.
Japanese car makers try their vehicle with new road map to implement engines in more environment friendly way. Additional taxes and compensations may be applied to vehicles which have crossed a certain lifespan. Above all, the so called "shaken" test dictates whether a vehicle will be permitted to hit the road. This is one of many reasons for Japanese drivers to get rid of their cars and get new ones.
Low Real Depreciation Value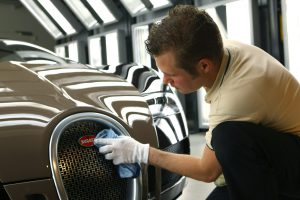 The people of Eastern countries have a tendency to take care of their possessions. So, it is no surprise to know that the Japanese maintain, wash, and service their cars very well. As a direct result, the car may get older and the price may fall, but the real depreciation value – that is in term of quality – doesn't decrease that much.