Japanese Tire Brands: Are They Any Good?
Last updated
Mar 22, 2022
0 comments
The automobile industry in Japan is thriving and the tire industry is also witnessing significant growth. Quality tires are critical in the motor industry since they promote safety, and also improve fuel efficiency in different cars. There are several tire brands in Japan, and they offer many benefits. Keep on reading to learn more about Japanese tire brands and whether they are good or not. 
Variety of Tires
Yokohama is a Japanese tire manufacturer that has been in the business of making tires since 1917, and it has managed to penetrate the western markets, particularly the United States. It is regarded as one of the best brands owing to its exceptional tires being designed to suit a variety of applications. Yokohama's product portfolio is comprehensive. And it includes about 76 models which are sold in all western markets. Some of its offerings include SUV and truck tires, touring, and all-season tires. 
The company also manufactures all-terrain tires, winter tires, and mud-terrain models. However, the only notable flaw of the tires manufactured by Yokohama is that they are not excellent for winter conditions. All the same, the product portfolio includes a wide range of tires suitable for different conditions.
If you are looking for outstanding SUVs and truck tires, Yokohama models can offer you satisfactory performance. The manufacturer is committed to taking technology to a higher level with the introduction of the ultra-high-performance tire model.       
Choosing the Best Tires
There is no single company that offers the best tire across the entire market. Japanese tires are available in global markets. And they are designed to suit the needs of different people. Therefore, when looking for the best tires for your vehicle, you should mainly consider factors like purpose, terrain, climate, and weather. 
You should go through a wide range of brand reviews to get vehicle tires that suit your needs. Marketers at tirecompass state that they consider multiple factors before they refer buyers to specific tire manufacturing companies. While price determines the quality of products you can get, the main issue you should consider is the utility. The main advantage of using brand reviews is that you can make an informed decision based on reliable data.  
Performance
Bridgestone is renowned for its excellent performance under wet and dry conditions. The manufacturer has managed to make a name for its brand since 1931, and it offers tires for small vehicles and trucks. Bridgestone is regarded as the largest tire manufacturer across the entire world. And it has expanded its product portfolio to other critical global markets like the United States. 
Bridgestone offers more than 100 tire models specifically designed for all driving applications and conditions. Its tires are suitable for all seasons, and they provide exceptional performance in winter on icy and snowy roads. The company also offers high-quality tires for trucks and its distribution network covers different places. The truck tires are designed for muddy terrain. All seasons including winter, touring tires, and ultra-high-performance products. 
Tires by Design
Khumo is another Japanese tire brand that has won an award for being environmentally friendly. The tire consists of a light, but a high-quality finished product that is designed for fuel efficiency. While the tires weigh seven percent less compared to other models, they are perfect for saving fuel, especially on small vehicles. 
The tire has four main grooves, and its center block is reinforced to provide driving stability and enhance wet performance. You can safely drive your automobile in wet conditions while at the same time-saving money for fuel. The tires are durable, and they can give you the standard expected mileage before you change them. This, in turn, will contribute toward the protection of the environment. Most Japanese customers are primarily concerned with getting tires that are environmentally friendly and also help them save money. 
Kumho's tires are built on technological innovations. And the company strives to improve its position in the global tire market. The manufacturer offers tires that are suitable for all weather conditions. This means you can get everything you want under one roof.   
 Sumitomo
Sumitomo joined the tire industry in Japan in 1909, and its activities to date include a wide range of rubber products including motorcycle and car tires. It offers a variety of products designed to suit the needs of different motorists. If you have a small car, you can consider this brand since it was designed with different weather conditions in Japan in mind. The tires are specifically meant to suit the weather conditions. And other factors that can affect performance on the road. 
Toyo Tire 
Toyo Tire is another brand with tires that have received awards for being the best off-road tire specifically designed for rugged terrains. While other manufacturers are primarily interested in aspects like speed and design. Toyo focuses on terrain. It manufactures tires that are suitable for off-road vehicles. If you are interested in the outdoor world. You should make sure your vehicle has appropriate wheels so you don't get stuck in the jungle. 
The tires specifically meant for the rugged terrain can sustain pressure from the uneven road surfaces. They are also designed to provide sufficient balance to the vehicle no matter where it goes. The other thing is that these tires are designed to cover long distances and consist of high resistances under different weather conditions. In other words, you can go anywhere without any fear of experiencing challenges like a flat tire on the road.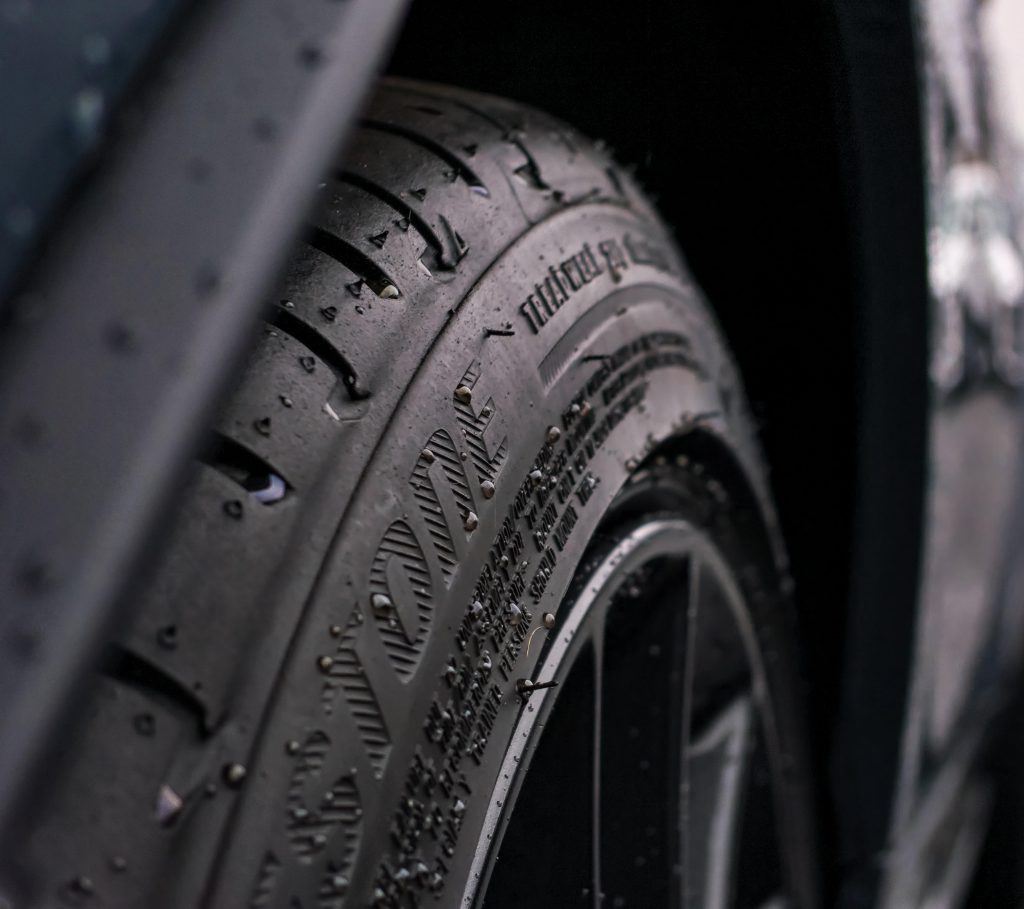 The tire industry in Japan is very big, and it consists of several players. Some of the tire brands manufactured in Japan are also found in other countries including the United States. For instance, Bridgestone and Yokohama are global brands that are found in different countries. All tires are designed to suit the needs of various people. Therefore, you should get the best tire brands for your vehicle and your needs, depending on the condition of the roads where you use your vehicle. We hope this list can help you make an informed decision when you want to get the best tires for your vehicle