How To Choose the Best Tires for Your Car
Last updated
Sep 27, 2021
0 comments
There are three major reasons for buying car tires: when it is worn out, when you buy a second-hand car, or when you want additional aesthetics. Honestly, it is not an easy task at all. Finding the most suitable tire is quite challenging. Get it wrong, and consequences such as accidents and money loss are always behind you. 
But what would you do if the tires you bought started to show defects and inconsistencies with what was originally advertised in the market? Are the manufacturers required to compensate their customers? 
Yes, the affected customers are entitled to get damage fees when the manufacturer is proven guilty of negligence. Last February 2020, Goodyear tires recalled their Fortera HL tires in size P255/65R18. This is due to a potential defect that can lead to belt separation during actual use, which can cause a serious car crash. In case you are one of the affected buyers, you may reach out to Schmidt and Clark for more legal details.
The next time you buy a car tire, make sure to get the right ones. Below is a list of basic things you need to look for when buying one.
Tire Size
First, check out the owner's manual of your car. In case it is lost already or is simply not available, you can look for the advisable tire code located on the placard of the driver's door jamb. There you can find the recommended tire measurements. The tire code should look like this: P255/65R18. 
If you are not an expert in customizing your car, just stick with the recommended size. It was designed in a way that is perfect for your car model. So the tire should match it accordingly. 
Tire Model
There are literally hundreds of tire models in retail stores. Here are some of them:
All-season models are available in S- and T-speed ratings. It is popular for good grip in any weather situation. This model can be driven in a long mileage and is commonly used for mainstream cars and SUVs.
Performance-based all-season models are available in H- and V-speed ratings on many modern cars, specifically those which flex futuristic upgraded wheels. These tire models tend to have a better performance in terms of cornering grip compared to S- and T-speed ratings. However, the major downside is that most of them do not last as long as all-season models.  
High-performance all-season and summer tires are usually in ZR-, W-, and Y-speed ratings. This model is majorly used for sports cars and upgraded sedans. If you want to get a detailed orientation of their differences, you must directly visit the tire manufacturer's website. In case you received a defective set of tires, you can absolutely learn more on this page. 
All-terrain truck tires are those in large sizes and are created for hauling and towing activities such as light vehicles, including sedans, pickups, and SUVs. All-terrain tires must have this aggressive and intimidating tread pattern to carry those loads and match the rock road. In some countries where flood is common, this tire model is often used for early evacuation purposes or when the flood starts to cover the roads. 
Winter tires are designed for defined grip on a very slippery road. Sometimes the all-season tires cannot do their job, especially when winter is really bad. When buying this car tire model, make sure to buy a complete set to optimize braking and handling purposes.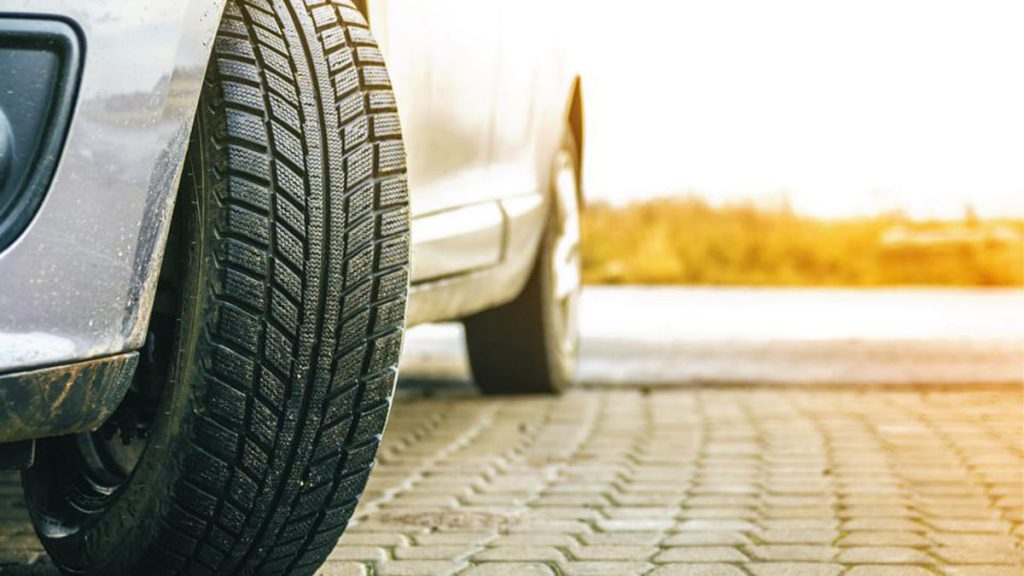 Tire Quality
Generally, tires have this strong and sturdy look. The outer part is made of rubber. They are perfectly round and have certain indentations, also known as treads. A car break and quality tires are the most important safety features of your vehicle. Just like bags and shoes, tires are made by different companies, including Goodyear, Bridgestone, Continental, Dunlop, Yokohama, Michelin, and many more. Like any other product, choosing the right tire manufacturer depends on so many factors, such as your vehicle model and driving habits.
For example, if you live in a place where winter is always heavy, winter tires with special rubber designed to grip on a slippery road will give you a safer ride. If your home is in Las Vegas, winter tires are useless. You need summer tires which are made of sturdier and tougher rubber. It might last longer than ordinary tires, especially in hot weather. 
Tire Replacement
There is no need for you to have a degree in auto mechanics to understand the safety of a vehicle. Prioritize your tires, five of them! Yes, this includes your spare tire. Do they look fine or damaged? Do they pass the coin test? Simply insert a coin into the tire tread with the coin's head pointing toward the center of the tire. If its head isn't half-covered by the tire, then you need to replace it as soon as possible. Still can't understand how to know if you're tire needs replacement? You might need to call a tire professional.
Tire Shop
Never settle for less. You must have at least three options like any other consumer purchase. Go ahead and search for the nearest tire shops located in your area. You also have the option to return to your original car dealership but expect it to be more expensive. For convenience, many car owners usually consider their local tire store or high discount tire shop. If this is your first time, you can read online reviews and canvas prices per brand.
Tire Reviews
It's time to make a list of your top three tire brands and models. Expensive tires do not mean they are the best ones. Sometimes inexpensive tires are as premium as their top competitors. You can watch Youtube's detailed reviews, search Google articles, ask your friends and relatives, or just let a technician recommend a brand for you.
As you can see, car tires should appropriately match your car and the way you use it. Japan is such a great automotive safe haven. Although Goodyear is Japan-made tires, it doesn't mean that all of their products are defective. But in case you have some issues with any other tire manufacturer like this, never hesitate to seek a piece of legal advice.