5 Steps Car Accident Attorneys Take To Strengthen Injury Claims
Last updated
Jan 03, 2023
0 comments
Everybody wants to see the bad guys brought to book after a car crash. Reimbursement for damages sustained is a common kind of compensation. Thus, you should submit a claim at a venue where appropriate and fair proceedings can be followed. 
If you want to get reimbursed fairly, you should speak with a car accident lawyer. A skilled attorney will know the steps to take to build a strong case. In this blog, we will discuss some of those steps and explain what you can do after a car accident to put yourself in a favorable position to recover compensation. 
Steps Your Attorney May Take to Build Your Claim
1. Get Witness Statement
Hopefully, you were able to communicate with onlookers and get their contact information. Having witnessed the whole sequence of events leading up to the crash, they should be willing to provide you with their names and contact details. 
According to the personal injury website of Donaldson & Weston, a vehicle accident lawyer can contact them to hear their side of the tale after they have filed the claim. They will be able to give accurate, unbiased accounts of the events they witnessed.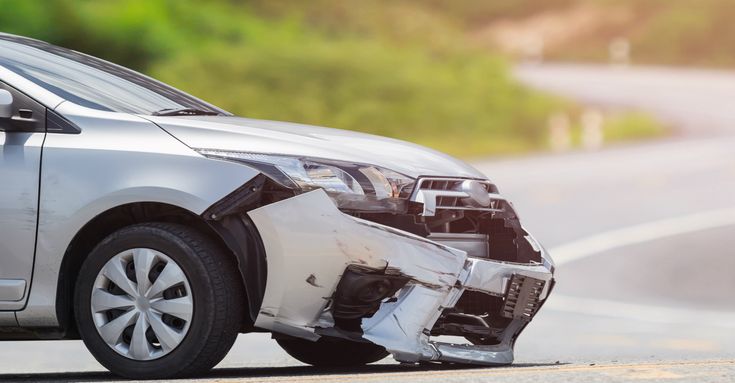 2. Inspect Photos of the Scene 
If you have any photographs of the incident, it can help your lawyer get a clear picture of what happened. Provide photographic evidence of the smashed car and your bumps and bruises. Your lawyer can also visit the scene to take pictures of construction and other relevant items. Bring all pertinent photos and videos to your consultation with the lawyer. They may reach out to an accident reconstruction expert for assistance, and those photos could play an essential role.
3. Review the Police Report 
When notified, law enforcement officers typically rush to the scene of an accident. They immediately set to work examining and investigating the crash site, making careful note of all evidence. Numerous specifics, such as who was to blame for the incident, are included in their analysis. This information can help your lawyer determine how best to investigate and build your accident claim.
If you inquired about the identities of responding officers, such as their names and badge numbers, this could be helpful. Your attorney can use this information to interview the officers and get the police report. Although their word may not be final because they did not witness the incident for themselves, their deposition might lend considerable credence to your case.
4. Assess Medical Records
If the accident left you with cuts and bruises, do not waste any time getting medical help. The treating doctor needs to check for apparent and concealed wounds. 
Your attorney will want to see all medical documents pertaining to accident-related injuries, as well as any preexisting conditions. Be sure to bring these with you, as well as information about your treatment physicians, to your consultation.
5. Handle Relevant Dialogue
Hopefully, you were able to collect information from the other drivers such as license numbers, names, addresses, phone numbers, indemnification agent names, and contact information. Find out the manager's contact information if the driver was an employee. Your attorney can use these details to potentially open a dialogue. They can also handle correspondence with the insurer so you do not say anything that compromises your case.
A demand for compensation after an automobile accident can include many kinds of proof. You'll need to consider the specifics of your claim to determine which pieces of evidence are crucial. Finding an attorney familiar with your case's specifics is essential if you find yourself in a legal bind.
>> Read more: 5 Types of Evidence in a Car Accident Claim
Steps to Take After an Auto Accident
Many people cringe at the thought of being in an accident, but it's always a possibility. Avoiding accidents is not always possible, but you can take steps to minimize their impact on you and your car.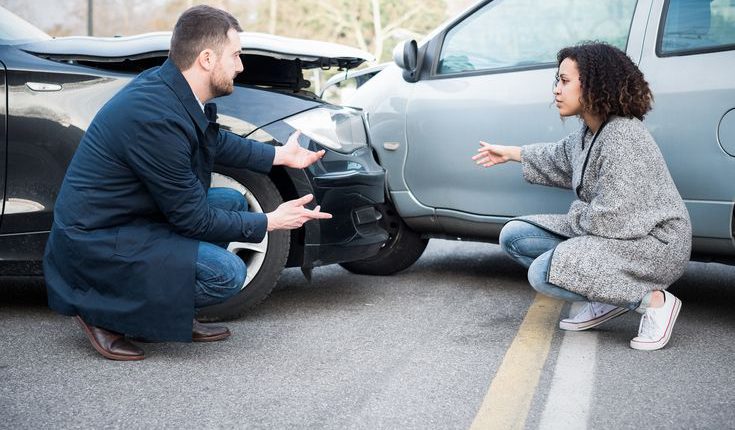 1. Call the Police
It may seem like it could wait, but calling the police as soon as possible is essential because it will help to begin documenting what happened. An officer can also ensure you are safe and not in danger or pain. Sometimes, people get injured in accidents but don't realize that there is an injury until hours later when it's aggravated by continued activity. Calling the police right after your accident will help you to know if you have an injury or not.
2. Get Contact Information
If you have someone else's vehicle or contact information, it's always a good idea to get the other driver's insurance information and the information of any witnesses. Ask the police officer if they will do this for you, and if not, make sure that you ask any witnesses yourself after they have provided their contact information.
3. Get Medical Attention
You may also want to ask your doctor or any doctors that you visit if they will document any injuries that you've had so far in an accident, especially ones that might not be readily apparent. You can tell doctors about your accident, how it occurred, and what symptoms you are experiencing. These symptoms can be thought of as markers that let doctors know when something may have happened. If you are injured, it's also a good idea to take some time off from work if you have any so that the doctor can document your injury and make sure that everything is properly healing.
4. File a Police Report
A police report will help protect you in court later if another accident happens, but there are many factors that determine whether or not this actually happens. First, the officer doesn't need to get your information to write a report; they will identify the vehicle involved and other areas of interest in the accident in general terms. To go a step further, you can have your report written that can be entered into evidence if the other party is involved in more accidents later.
>>Related post: How To Dispute A Car Accident Fault?
5. Contact Your Insurance Company
It's also important to contact your insurance company immediately after an accident to get your vehicle, and yourself is taken care of as quickly as possible. Even if you aren't sure what happened, it's still a good idea to call them because they will know how to respond based on the information you give them and any reports that they may get from the police or their own claims adjusters.
After an accident, it's essential to ensure that your injuries are adequately cared for and that you can get your vehicle fixed and back on the road. These steps can help ensure you don't have any unnecessary delays in getting yourself taken care of and back to where you need to be. Speaking to a car accident lawyer can help if you have any questions about these steps or dealing with an auto accident.