Buying used car Fraud/Scams Awareness
Last updated
Feb 07, 2018
0 comments
Buying used car from Japan has long been a great choice since the price is so cheap but the quality, on the contrary, is so high. The reasons for such unbelievable condition is that the prices of cars in Japan are cheap. Japanese people tend to buy new cars frequently when new models come out, then their used cars are being sold at a super cheap price. Besides, in all countries, import taxes of the used car from Japan are super low compares to others. Eventually, more and more people start to buy used cars from Japan for their low prices, well maintained come together with trustworthy, reliable and fast delivery Japanese exporters. However, customers need basic ideas of Fraud/Scams Awareness to avoid buying used car from Japan scams/frauds.
Thrives on the reputation of excellent quality and reasonable prices from Japanese used car, criminal activities has occurred. So far we have heard of stolen cars, illegally rebuilt units or even remodeled vehicles. When it comes to exporters/car dealers, there're reports of dishonest sellers cheating on documents and inspection certificates. A few faked website using fake names and identities was claimed for taking the advantages of car buyers. For your sake, take a look of our BUYING USED CAR FROM JAPANTIPS – FRAUDS/SCAMS AWARENESS.
1. USE A LEGIT COMPANY!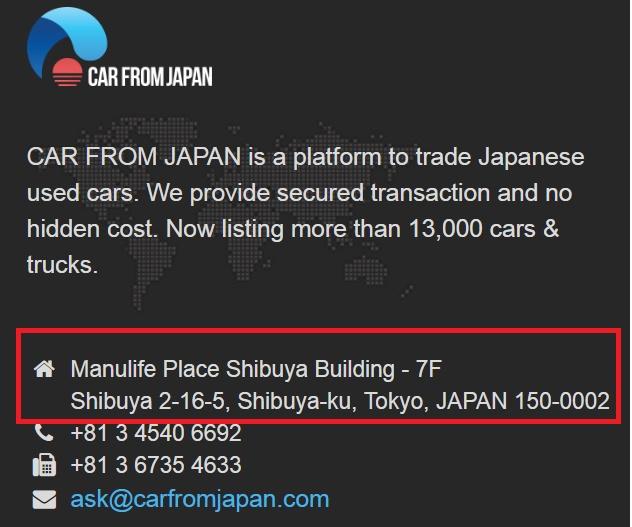 Make sure the company you're buying from is a genuine one. This company has to have a permanent address, office phone numbers (those starting with +81-80 or +81-90). ONLY CELLPHONE AND EMAIL communicate is strongly not recommended! Indeed, check whether your supplier is legally registered & licensed if the company is a member of Japan Used Motor Vehicle Exporters Association (JUMVEA).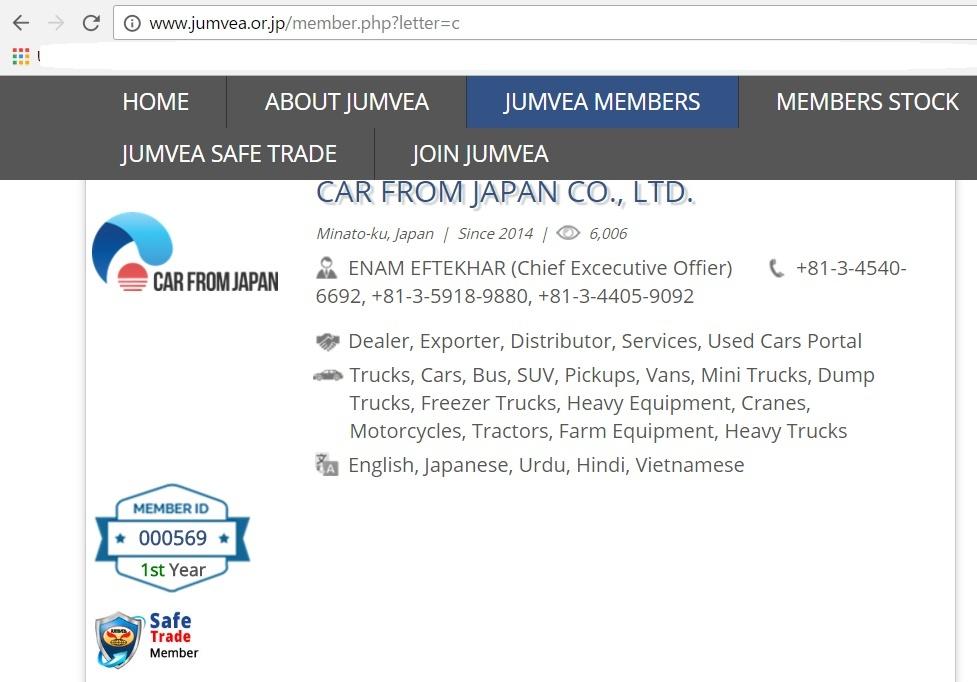 2. Photos, photos, and photos
Trusted car dealers normally will have many pictures of the car in details. Such info includes the plate, car from different views, or even documents of the car. Ask for more pictures if the vehicle you like have only a few images, the true car dealers tends to provide them fast. Additionally, these large, reputable used car exporters surely have a photo of the car in their consistent background.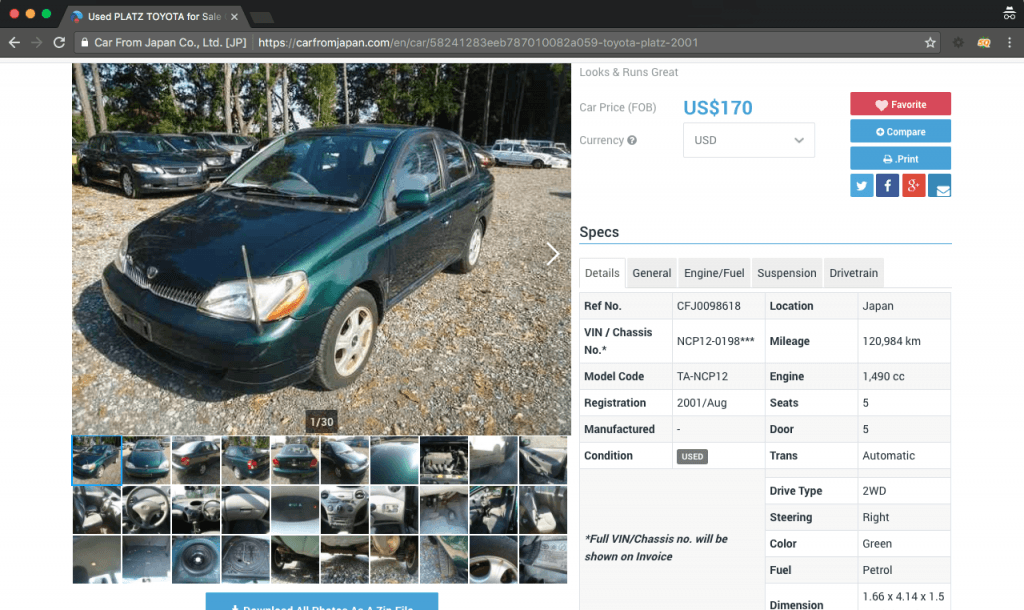 3. Be suspecting
Do not trust those advertisers with beautiful fancy cars at amazingly low prices. In this case, ask for the details history of the car. Do you know the full name of the sales executive who's talking to you? Moreover, if the website, the emails, and messages of communications are full of errors; then highly percentage this is a fraudulent site.
4. Buy from the one that protect you
Last but most important, buy from a website offers "Buyer Protection service.". "Buyer Protection service" is an escrow service to protect your payment. We will hold your payment until you confirmed that the suppliers had shipped the right car to you. Hence, only after you confirmed that you received the right car, by then the money started to be sent into to the seller account.
CAR FROM JAPAN proud to be a member of JUMVEA and all of our transactions will include "Buyer Protection service" for your best experiences of buying a great used car from Japan.