Are Kia and Hyundai the Same Manufacturer?
Last updated
Nov 09, 2021
0 comments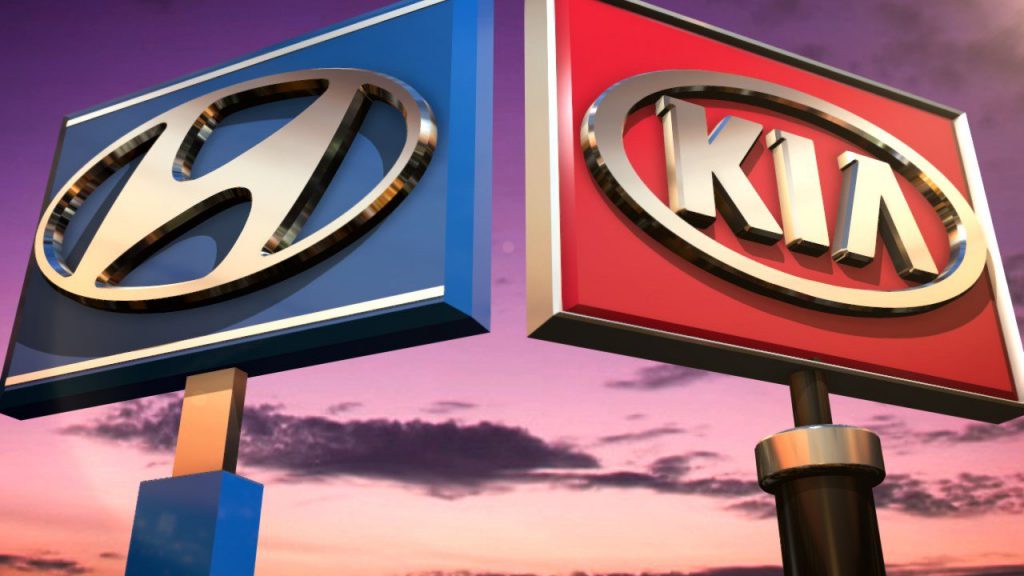 Many new car owners often wonder this question: Are Hyundai and Kia the same manufacturer? Because at first glance, their car might seem quite similar. But the answer is no, they are two different brands, but kind of related to each other.
The two companies are both parts of the wider Hyundai chaebol. This is a structure somewhat similar to the Japanese keiretsu, except the firms typically share a founding family rather than ownership by a financial institution.
This means the companies own a part of each other, with Hyundai directly owning 33.9 percent of all Kia shares, and Kia having a stake in Hyundai indirectly through shares in Hyundai Steel and supplier Hyundai Mobis.
History of Hyundai and Kia
Despite being the smaller company, Kia is actually the older of the two brands.
Founded towards the end of World War II in December 1944 as Kyungsung Precision Industry, the company initially focused on increasing the mobility and improving the infrastructure of a war-ravaged Korea through the production of bicycles and steel tubing. Automotive production commenced in 1962 but, rather than building models of its own design, the company focused on manufacturing licensed versions of models from other manufacturers.
Initially, this involved the production of Mazda-designed and engineered light trucks, before the manufacture of Mazda-based passenger cars such as the Familia-based Brisa commenced in 1973 at the firm's first automotive manufacturing facility in Sohari, South Korea (near Seoul). Other models assembled during this time included the Peugeot 604 and Fiat 132 sedans. Later, through a partnership with Ford which also had a stake in Mazda at the time, Kia produced and exported the Mazda 121-based Ford Festiva. This was also sold in numerous markets as the Kia Pride.
Hyundai Motor Company, meanwhile, was established in 1967 as an expansion of the original construction firm, Hyundai Engineering and Construction Company. Like Kia, Hyundai found its feet by first manufacturing licensed versions of foreign models, in this case, the Ford Cortina in 1968.
Unlike Kia's venture into commercial vehicles, however, Hyundai focused on passenger cars and set about building one of the first independently-designed and manufactured South Korean vehicles. To do this, the company brought on European expertise, including the former managing director of Austin, and tasked renowned design studio Giugiaro with the design. The result was the compact Pony, sold from late 1975, with exports to countries in South America and the Middle East commencing the following year.
Unfortunately, with Kia having been energized by the great market and strategically focused primarily on Asia and the United States, they were hit much harder by the Asian Financial Crisis of 1997 than Hyundai was and forced to declare bankruptcy that same year. Hyundai was able to acquire an initial 51 percent stake in Kia in 1998, having outbid Ford which previously held a stake in the firm.
SEE MORE:
Hyundai and Kia of Present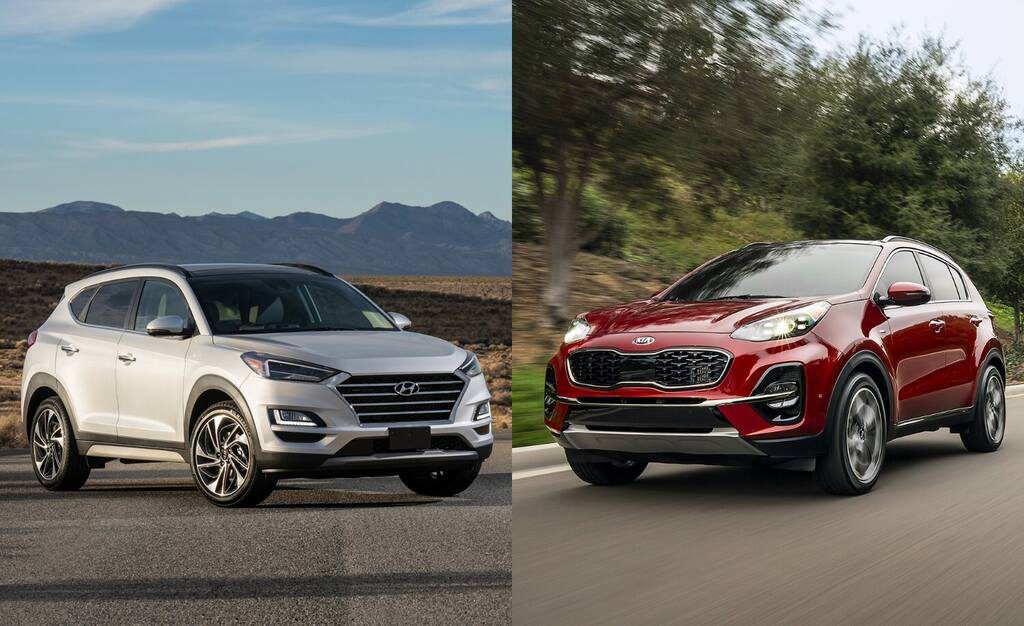 They are more like corporate sisters with Hyundai Motor Group being the parent company. So, while models such as the Kia Telluride and Hyundai Palisade share platforms and underpinnings, they are still entirely different brands that stand alone.
Maybe the most perplexing thing about Hyundai and Kia's relative positions in the market is the fact that they are, for the most part, chasing the same market. With similar pricing, models built to fill the same spots in the market, and a similar value proposition, Kia and Hyundai don't function like other manufacturers with close working relationships (think Toyota and Mazda or Buick and Cadillac).
As separate companies, Kia and Hyundai compete with one another. They both hire different marketing teams, design teams, engineering teams, etc. with crossover where it is profitable for them (i.e. platform sharing). Both brands share 'under the skin' mechanical components including chassis, powertrain, and infotainment technologies.
With stunning designs, dramatic quality improvements, and the use of the latest technologies, both Hyundai and Kia have progressed in leaps and bounds over the last 20 years and dispelled any remaining notions of the mediocre, 'cheap and cheerful' cars made by both during the 1990s.
By 2013 Hyundai Motor Group reduced its ownership of Kia. Moving forward within Hyundai Motor Group, both brands continued to produce. Kia ultimately found prominence in the British market space. Now has respect in the North American Market as a mainstream brand. So does Hyundai. Each brand wins awards and earns accolades year over year.
Since 2015, Kia has had partial ownership of numerous Hyundai Motor Group subsidiaries. Today, while Hyundai and Kia are not the same manufacturers, they do have their sights fixed on the same goal. The future of mobility is the name of the game.
Differences between Hyundai and Kia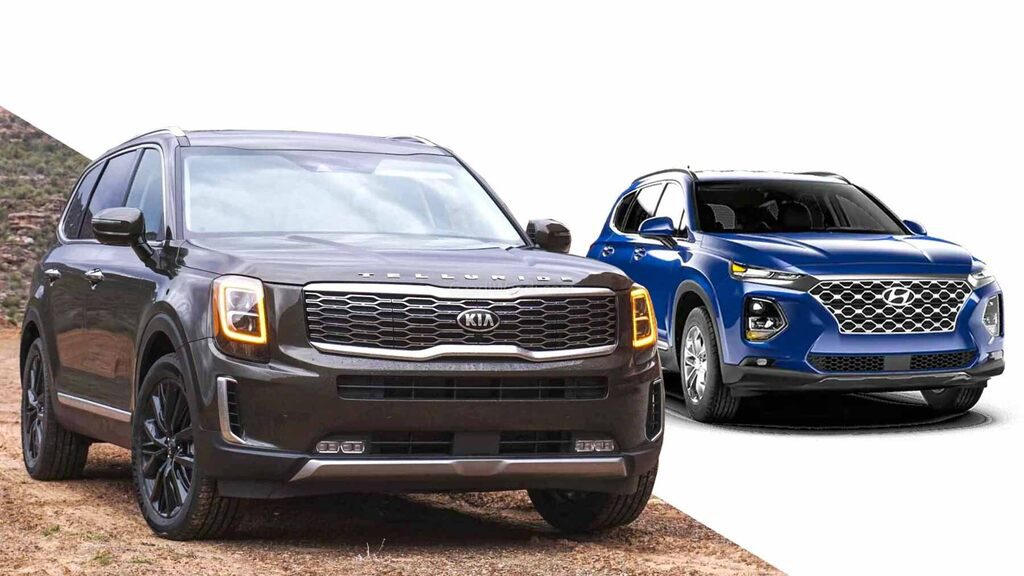 Despite featuring some comparable models, both Kia and Hyundai boast their own lineup with different cars and priorities:
Design: You will notice that Kia and Hyundai have designed very unique model lineups. Hyundai is known for its bold presence and refined curves while Kia offers a sporty look.
Popularity: Kia and Hyundai are popular for their range of model sizes. You can find something for everyone.
Largest Models: If you want to compare the largest Kia vs. Hyundai models, Kia offers the Sedona while Hyundai offers the Palisade or larger mid-size crossover, Santa Fe.
Price: Kia and Hyundai offer comparable base trim prices.
Model Types: Hyundai does not offer a minivan like the Kia Sedona, but Kia doesn't sell a sporty hatchback like the Hyundai Veloster.
Different Features: While there may be some overlaps, like Apple CarPlay® and Android Auto™ compatibility, both the Kia and Hyundai lineups have their own unique infotainment systems, such as Hyundai Blue Link Connected Car Telematics and Kia Optima UVO eServices.
Do you have any more questions about Hyundai and Kia? Or is there anything you wonder about auto manufacturers? Come to Industry Knowledge, we have everything you want to know!