What Does Compact Parking Mean?
Last updated
Aug 05, 2022
0 comments
Have you ever slid through the crowded parking site to find a rarely-left parking place and then bump into one with the sign noting: Compact Cars Only? If you are driving a typical or big vehicle like an SUV, this sign indicates that you and your car are off the limit of the lot.
And you may wonder then why these places are reserved for a specific kind of car or whether you can park there and stop your search for a miserable parking-finding under the 40-degree heat. To get you out of this confusion, let's find out in more detail the exact definition of a compact car, and what does compact parking mean with Car From Japan right now.
The Basics of The Compact Car
The notion of compact cars has appeared and circled the automatic world like no other since the trend of small or Kei vehicles from Japan or Asia showed up and took the unique root for its own. Specifically, a compact car is a term, or more academically, a separated vehicle classification, that is largely used in the North American zone and Europe. In Europe, the term "compact" is typically used to describe vehicles that are approximately four meters long, while in North America the term generally refers to anything smaller than a mid-size car.
The compact car segment has seen significant growth in recent years as consumers increasingly seek economy and value. Many of today's compact cars offer features and amenities that were once reserved for luxury cars, such as heated leather seats, a sunroof, and modern infotainment systems. Although there is no precise definition of a compact car, most models in this class feature excellent fuel economy, roomy interiors, and agile handling.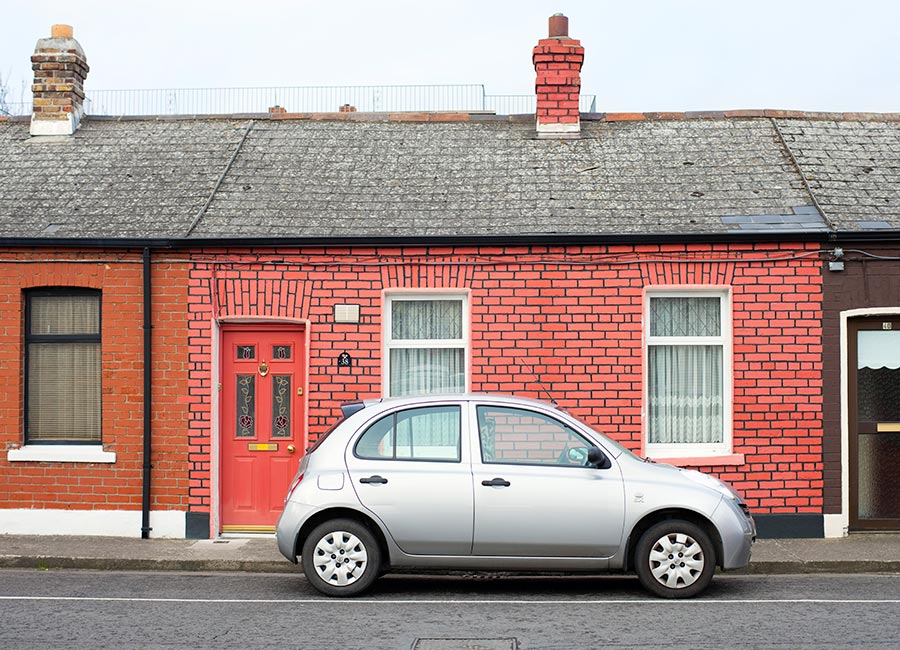 For drivers or novices who want to find something cool and flexible enough for crowded streets, they always head to several well-known and preferred compact cars on the auto market such as Toyota Corolla, Honda Civic, Chevrolet Spark, or Ford Focus. So if you are eyeing any compact car for everyday usage, you can head to these models and seize the chance to take advantage of the sizes and the privileges on the parking site they can get within just some words on a sign.
>> Check More: Economy vs Compact Cars: The Complete Comparison
What Does Compact Parking Mean
Compact car parking is a type of parking where only small cars are allowed to park. The reference may usually apply to this specified area of car parking lots to save space, as compact cars will take up less or even not-considerable-at-all spaces than larger ones. In some specific lots, compact parking spaces are also cheaper than standard parking spaces.
If you have a lot of traffic in your usual-chosen parking lot, we recommend you use it wisely every square inch. Specifying a dedicated area for compact cars can help you do that. In addition, it can be helpful for those who drive compact cars who know that they will always have a place available waiting for them, and they do not have to worry about congestion or any underground parking competition with large vehicles.
However, as much as we talk about this unfamiliar parking method nowadays, it is still pretty vague and unclear when people want to define an exact compact car as well as the illegality of parking a typical one on the named lots. As to execute an effective and smooth-functioning car site with the compact parking service, everything needs to access and interpret a clear guide right in that parking area, which many may fail to do due to the unfamiliar. So in the end, the most vital thing attributing to the success of the compact parking model is the construction and directions from executives, who all understand the demand and the parking flow themselves.
In more detail, the compact parking lots are often evaluated with clear signage and placement and a superior design focusing on a 3-dimensional small car with eye-catching graphics and specific messaging. Overall, any parking spaces, even for the smallest car type, aim for the smooth and convenient flow of the customers' parking process. In the long term, with the clever distribution and arrangement of parking sites, we can hope for a gradually improved corner parking experience that can satisfy both regular and compact car owners.
FAQs On The Compact Parking
Going through the basics of a compact car and partly answering the question of what does compact parking mean, we will now present some frequently asked questions that many parking slots hunters who always want to know how to reserve park out there are looking for. We hope you will be all secure when signaling and steering your vehicle to the small spaces.
1. How small is the space to park a compact vehicle?
Typically, the average space of the regular parking lot is about 200 to 250 square feet. But the dimensions, in reality, can be adjusted down to 170 or up to 270 square feet. While the parking lot can take up these spaces, a compact car can fill up any space of 160 feet or range from 140 to 180. So for the visualized number, the parking spots of the compact car are about 23 to 25% smaller than the regular ones. The above number, at first sight, may seem insignificant to anyone. But it can make a huge difference in your parking experience in the middle of a parking tunnel's chaos. If you own a compact vehicle, take notice of its dimensions to make sure you can steer your car into those cramped places more easily.
2. Is parking on the compact parking lots illegal, and will our car be suspended by an organization?
If you are wondering whether you will be seized by any authority when parking in the compact lots, we can only tell you that it depends. The country, the city, and the parking laws in all parts of the world may or may not take this compact parking system seriously. In the end, all rely on the number and the priority of compact vehicles within the area.
In more detail, several cities or areas apply regulations prohibiting drivers from parking in compact-car-only spaces if they do not drive one. Other places do not have laws that are as strict as others. In these cases, it is generally at the discretion of parking officers whether vehicles parked in compact lots that are not compact cars will be ticketed or towed to the station. So if you're unsure whether it's legal or not if you want to park in a compact lot in your state or city, it's best to check with your local authorities beforehand.
3. How do you know if a parking lot is only for compact vehicles?
The easiest way to know if a parking lot is only for compact vehicles is searching for the "compact only" signs. This parking symbol indicates that the space is for use by compact car owners, not the public. However, if you can not find the compact car sign, you can identify these spaces by the parking spaces' size.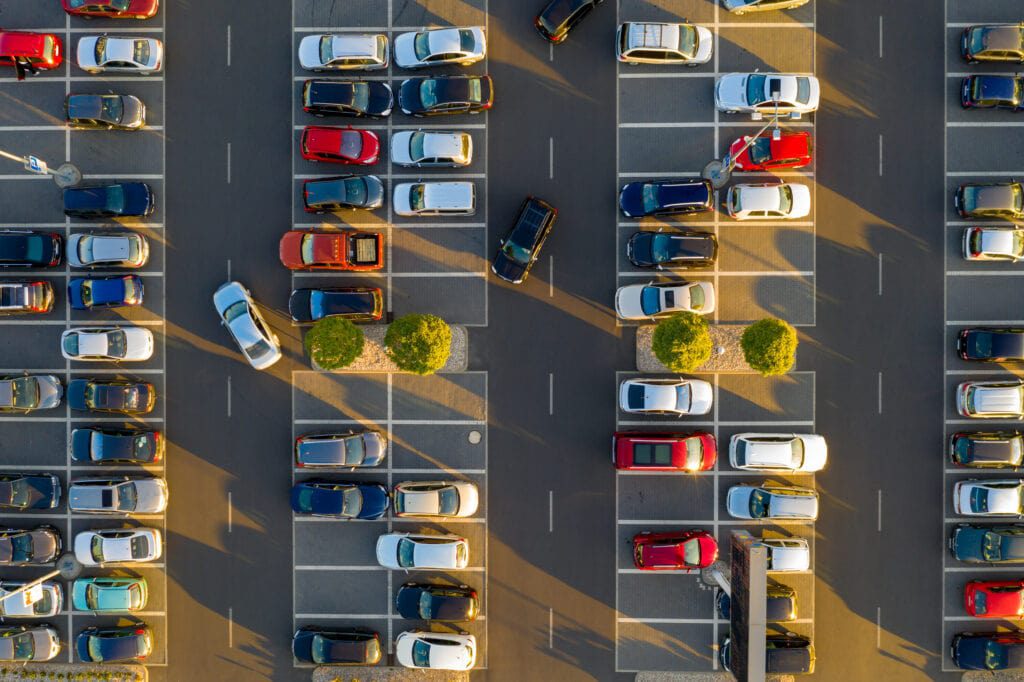 And when in doubt, it is always a good idea to check this with a parking operator before parking in a lot made for compact cars.
4. If any of the standard cars fit the compact spaces in the parking lots?
The answer to the question, for the most part, is yes. A regular-sized vehicle may fit in a compact space. Before you try to park, take into consideration the areas around you. Use your best determination when deciding whether or not to park or end up calling a tow truck. If the dimensions of your car do not match those in the fitment guide, your car probably will not fit. And this fitting judgment can come from your bare eyes only.
Trying hard to stuff your vehicle in that not-destined place, which may make you regret it or wonder later if it is worth the risk, is all up to you. But if you are confident in your parking skills and do not care about the likely results that may go nowhere, then you still can do it! Make sure to take all the necessary precautions before you do anything.
Wrapping Up On The Meaning Of Compact Parking
Now you may have grasped the notion of the compact car, compact parking, and some of its related issues you may face when being on the edge of deciding whether to park or not. We hope that you can find some helpful insights after scrolling through this while looking for answers to the wondering about what does compact parking mean.
For more industry knowledge, follow Car From Japan today.