Things To Keep In Mind When Paddle Shifting
Automatic transmissions have been taking the automobile market by a storm. The time has come where the manual is losing its grip in the market. Where automatic is in-trend, who can't deny the control one gets to enjoy when driving with a manual. The manufacturers have thus devised a system called "paddle shifting" for giving the joy of manual in automatics.
Let's explore more into the dynamics of this unique system that should be brought into use the right way.
Paddle Shifting And The Corresponding Facts
With paddle shifters at your disposal, you get the ease of shifting gears without having to depress the clutch pedal. This happens with the help of two short stalks attached to either side of the steering wheel. One can easily control the gears using these paddle shifters. There are some things though that should be kept in mind. What are they? Let's find out.
1. How Do Paddle Shifters Work?
The steering wheel of a car with paddle shifters has a uniquely designed steering wheel. The two stalks attached to either side make gear changing easier and convenient. The left stalk aids in putting the gears down whereas the right stalk aids in prodding the gears up.
There are fewer chances of human error thus it calls for better control when using paddle shifters. As soon as the gear is changed using paddle shifting, an instantaneous change in speed can be witnessed. With all control in your hands on the steering wheel, you are sure to enjoy the driving experience.
          SEE MORE:
2. The Perks Of Paddle Shifters
Paddle shifters offer you the best way to shift gears manually in your automatic transmissions car. Cars such as Toyota Yaris CVT, New Honda Amaze 2018, and Honda City petrol CVT are seamlessly offering the paddle shifting mechanism. If giants such as these manufacturers are offering it, there must be some benefits, right?
Paddle shifting leaves no stone unturned when it comes to enhancing one's overall driving experience. Any chance of human error is also overridden by the computer system installed in your car. One more advantage of this unique shifting is that they are environment-friendly. With paddle shifter, higher gears can be shifted with ease without much loss to energy and fuel.
3. The Underlying Precautions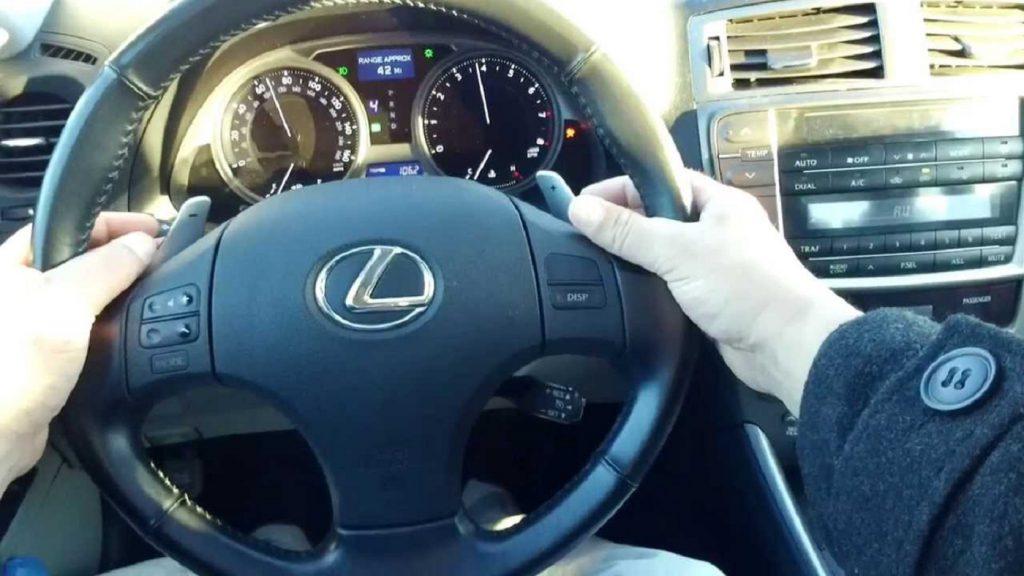 >> Find a second-hand car from Japan at best deal here <<
You need not worry about a thing while working on with the paddle shifters. The computer is going to do it all for you. One needs to be careful though while shifting the gears up and down.
In case, you upshift or downshift simultaneously, or both of them get depressed at the same time, the intended action would get blocked. This further wrecks the driving experience as it becomes a reason for lack of effective control. You may also go through driving tips section, to know more on skills required for semi-automatics such as this.
Watch the video below to know how to paddle shift: 
Wrapping Up
Now that you know about paddle shifting, you wouldn't be amazed when you notice the two stalks the next time. If looking forward towards a modification like this, investing into one would be worth the hype! After all, control is one attribute that makes a driving experience count.