The Best Driving Roads in the World
Last updated
Jan 05, 2021
0 comments
Nothing more refreshing and invigorating than exploring the unexplored land. With that said, there are fewer things that can compare to exploring an entirely new landscape. The world has a vast network of roads for traveling, but in all, there are some roads, which offer a fantastic driving experience to us, including smooth navigation and experience.
These are amongst the best driving roads in the world that increase the happiness of taking a road trip. When you need to drive from point A to point B, these roads make it easier for the person to travel with comfort.
Know Here About the Best Driving Roads in the World
Road trip lovers are always on the lookout of exploring unknown areas and roads, especially the ones having a smooth surface. Taking a road trip is an experience in itself, and one that should be treasured and remembered for the time to come. With that said, we are also on the lookout of a scenic and smooth route to reach our destination.
Check online before taking a road trip with friends and family. We recommend you look for smooth roads to enjoy the journey. Also, you can search for the best driving tips to reach your destination without any hassle.
With that said, now let us find out about the best driving roads in the world.
Highway 1 in California
Highway 1 of California offers mesmerizing views and wild headlands to road trip lovers. At 659 miles, it is the longest state route, which has its start point in San Francisco in the north and goes all the way to San Diego and on the border with Mexico. The road also passes through some of the state's best destinations, including Big Sur, Monterey, and Carmel.
     Read more:
Milford Road in New Zealand
Known as the State Highway 94, Milford Road lies between the lakeside towns of Te Anau and Milford Sound. While driving on this road, you would probably pass through mountain ranges, glacial lakes, creeks, and native bush. There are many remarkable places for stopping on the way. You can also enjoy the abundance of hiking options, bird watching, and photography.
Ring Road in Iceland
Highway 1, aka Ring Road in Iceland, covers the whole island and connects to almost every uninhabited part of this beautiful country. The highway stretches 828 miles long and provides a mesmerizing view of beautiful landscapes, volcanoes, glaciers, waterfalls, and hot springs.
In short, if you are looking to experience the wonder of Iceland while driving, then a road trip on the Ring Road will help you make it a reality.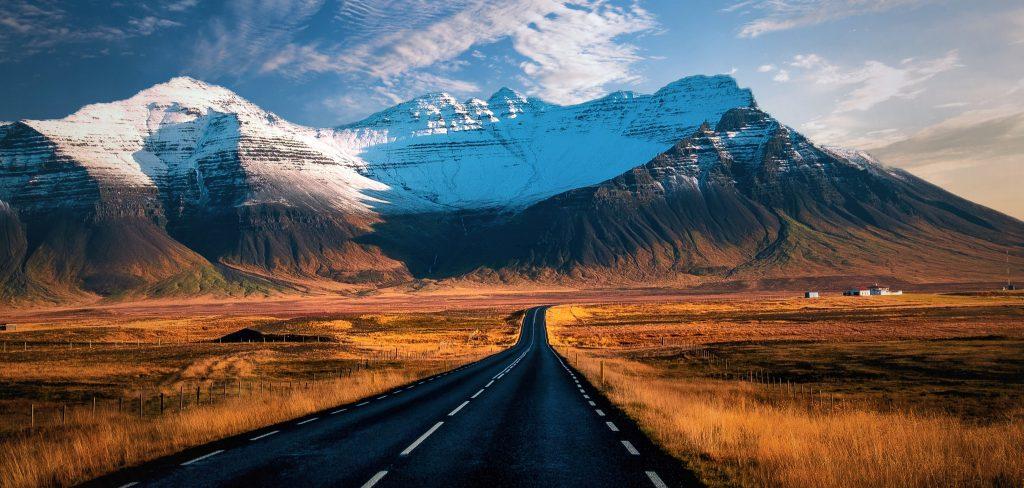 Romantic Road in Germany
During a drive on the Romantic Road in Germany, you will witness first-hand how fairy tales become a reality in this Bavarian region. The 217 miles road was originally a trading route connecting central Germany with the south.
It is a tourist attraction with many German towns and castles, which you can view while driving down on this road. A great stop on this road is the Neuschwanstein castle, which is a 19th century Romanesque Revival palace on a hill near the town of Fussen.
Great Ocean Road in Australia
Although the rugged landscape in Australia is famous, the most impressive one is the Great Ocean Road. It expands 151 miles and connects Torquay and Allansford, two notable towns. The route also covers the coastline of Southern Australia near Melbourne.
Some of the famous stops on the way include rain forests, waterfalls, and the famous 12 apostles – limestone stacks rising from the sea. The road provides a great aesthetic view and has a fascinating history.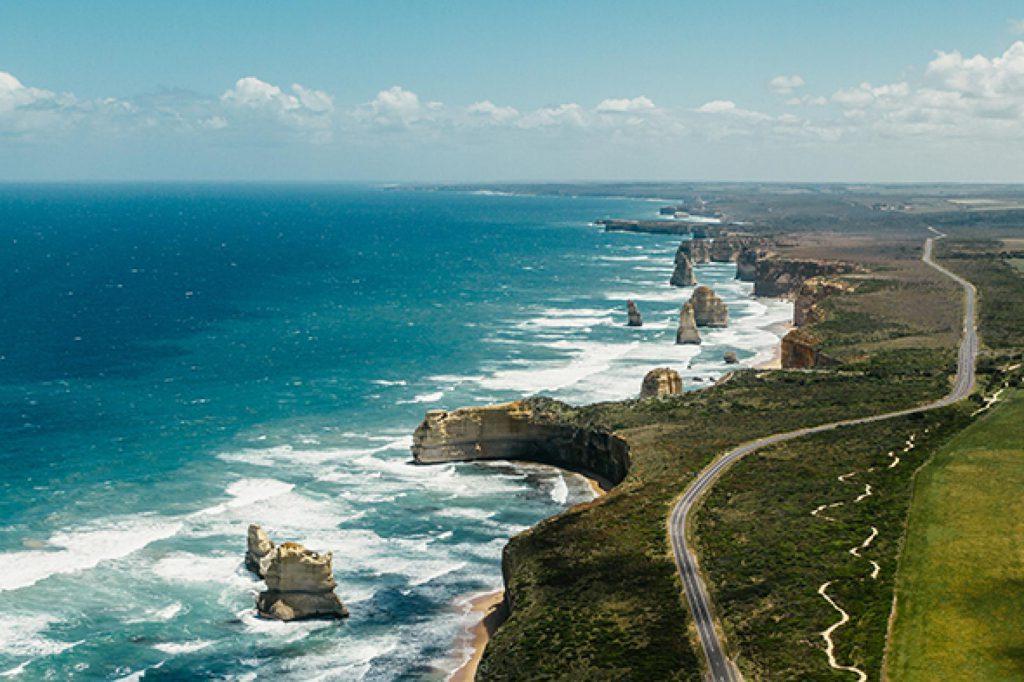 Endnote
These were the best driving roads in the world that will give you a magnificent view while reaching your destination on time. From mesmerizing views of the sea to fascinating castles with a rich history, these roads provide every driver with something to stop by and relax.