What To Do If Your Car Is Spinning Out Of Control?
When you take the driving lesson, all of the teachers tell you how to drive safely to remain in control of your vehicle at all times. But in reality, that's not always possible. So what to do if your car spinning out of control happens? And what causes a car to spin out of control? Read more about it here!
What Causes A Car To Spin Out Of Control?
First, let's find the reason behind the spinning out of control phenomenon. If you are driving on a slippery road and slam on the brakes and turn at the same time, your front tires will lock up. When front tire locks up, your car will spin out of control, until it reaches a point in which the tires can once again grip the road. 
Beside, wheel spinning occurs when excessive application of torque to the driving wheels causes one or both tires to break traction and rotate more rapidly than the non-driving wheels do. The reason it happens is because the differential always routes power to the wheel that needs it the least.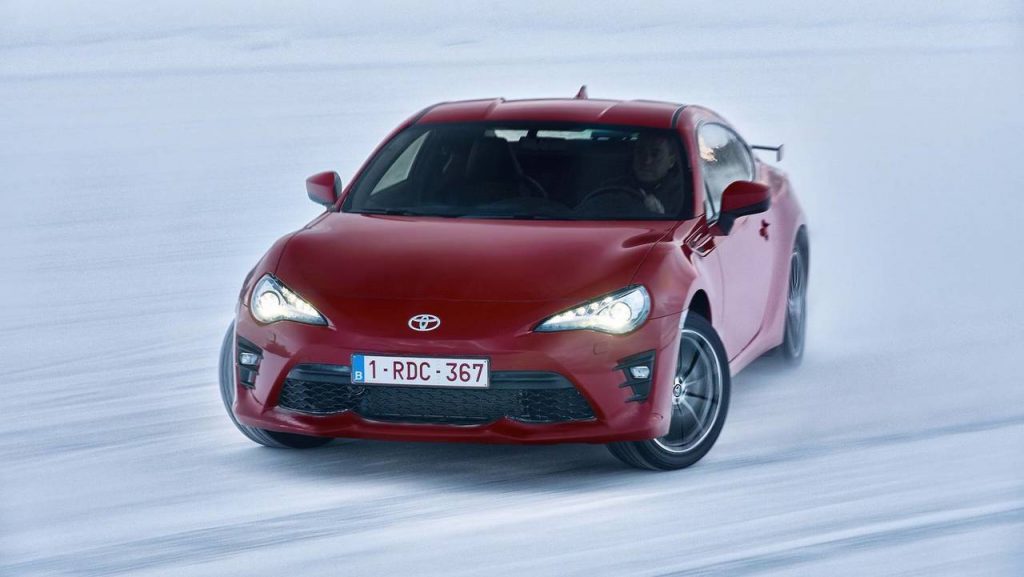 A spin-out increases the risk of an accident or collision. According to the statistics, there are a lot of accidents on the street which are caused by car spinning out of control. Even if a car spinning out is really dangerous, if you know how to control a spin-out in a car, you can protect yourself and others against accidents and collisions. 
What To Do If Your Car Spins Out Of Control?
At first, a car spinning out of control is the thing that may happen even if you drive safely. So before going to drive, check again if you already took the seat belt, your hands are on the steering wheel and you are paying attention at driving, no cell phone talking.
1. Don't Panic
It is important to keep calm. I know it's hard to do so but try to maintain calm since if you panic, the worst will come and it is a detrimental thing to do. Some people freeze up when they panic and others over-compensate. So you should avoid panic and stay calm. Keep your eyes open because as soon as you regain control of your vehicle, you will need to see where you are going.
2. Keep Your Hands On The Steering Wheel
It is common to see panicking people leave their hand from the wheel when the car spinning out of control. Avoid doing it. At some point you will regain control of the vehicle and having your hands on the steering wheel will make sure that you are ready. At the same time, try to keep the steering wheel straight. If you need to steer the wheel to avoid an intersection or curving road, simultaneously turn the wheel and decelerate slowly.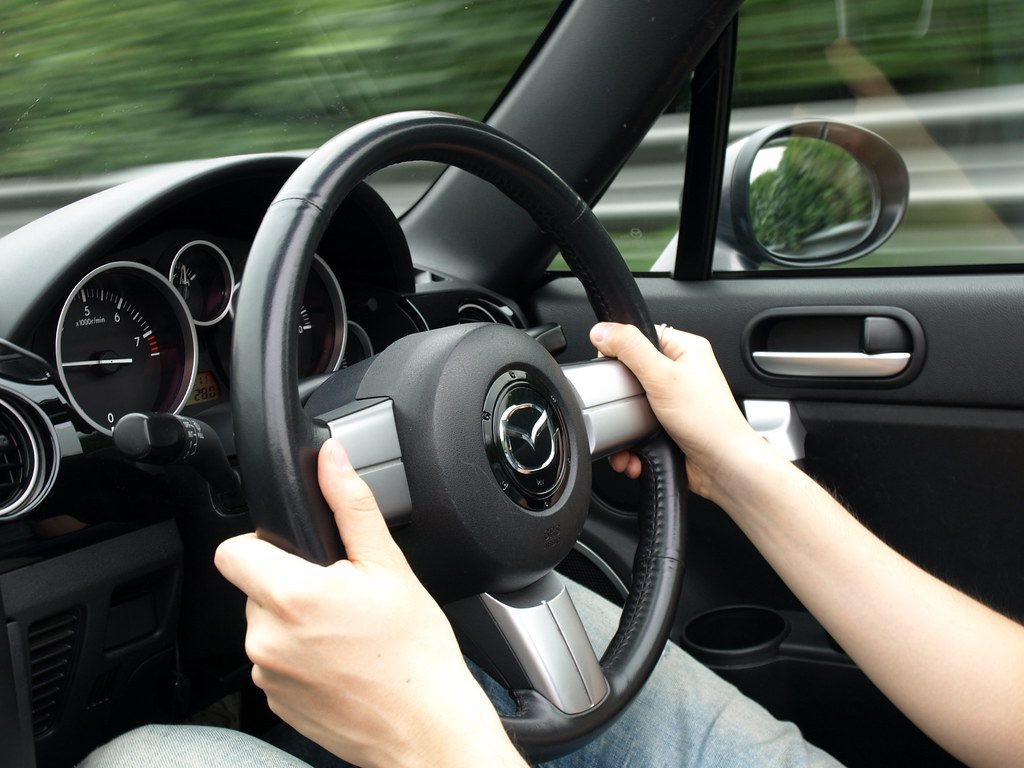 3. Maintain Firm Pressure On The Brake Pedal
If your car has anti-lock brakes, pump the brake pedal. Apply firm, consistent pressure to the brake pedal, as this helps reduce the risk that your brakes will lock. It is our third piece of advice on how to face a car spinning out of control.
4. Shift Your car To Neutral Mode
When the car is driving, there is power which goes to the wheels even if you aren't accelerating. At this time, shift your car to neutral mode. By doing that, you will eliminate the power to the wheels.
5. Pull Off To The Side Of The Road
After doing these things that I mentioned above, you can pull the car to the side road to take breath. It will be hard for you to face a car spinning out of control but keep calm and follow our tips to take your car back right on track. When you are on the side of the road, take a deep breath until you feel comfortable, then you can return to the road. But if you get used to it, you do not need to stop the car but better to slow down and straighten the car out to regain your footing.
This is our advice on how to control a car spin out of control on the road. So how about icy roads? 
How To Control The Car Spin Out Of Control On Snowy or Rainy Road?
Hydroplaning occurs when a tire encounters more water than it can scatter. Water pressure in the front of the wheel pushes water under the tire, and the tire is then separated from the road surface by a thin film of water and loses traction. The result is loss of steering, braking and power control.
The snowy or rainy road is more dangerous for you to drive on and it's hard to control the situation when the car spins out. But it does not mean there is no way to deal with it. To control it, here are the things you need to do.
First of all, take your foot off of the accelerator. Next, you need to pump slowly the brake pedal. Now, you need to steer into skid. Whether you're hydroplaning on water, or skidding on ice or gravel, it's usually a good idea to steer into the skid. That is, steer in the direction that the back of your vehicle is trying to go. In most cases, this is the best way to regain control of a vehicle.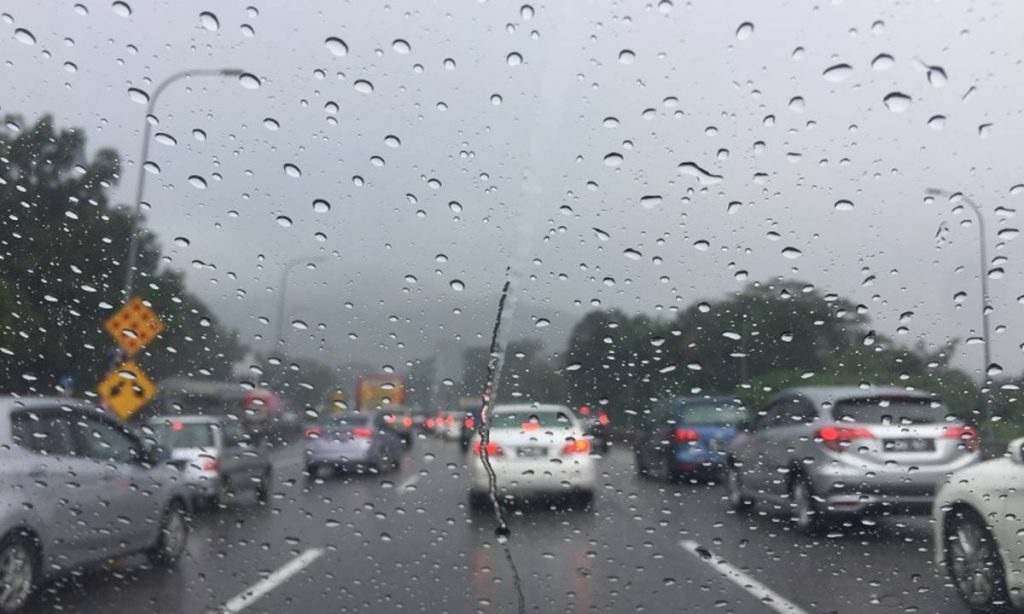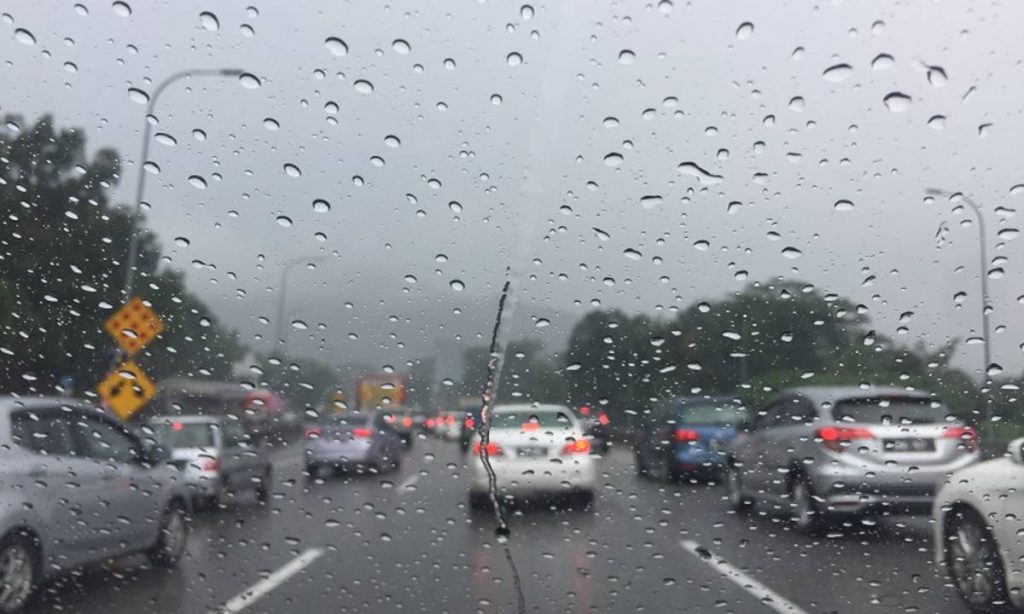 Same as driving on the normal road, if you get used to the bad road, just try to get out of the dangerous zone, you do not need to stop your car. But you should drive at a slow speed to avoid facing spinning out again.
Can You Avoid A Car Spin Out Of Control?
It is a good question. Actually, if you take care of driving you will have a chance to minimize the time you have to face a car spinning out of control.
First, Proceed cautiously in inclement weather conditions. Driving on a rainy, snowy day will easily cause spinning out. Whenever possible, avoid driving in severe weather conditions. If you drive in harsh weather conditions, proceed slowly and cautiously and create plenty of space between yourself and other drivers.
SEE MORE:
Secondly, keep control of your brakes properly. It is not surprising that by controlling your brake, you can minimize the spinning out of the car. For instance, you'll need to press the brake pad of a truck harder than that of a car to apply the same amount of pressure to the brake.
Thirdly, maintain the distance with other cars on the street. There is the formula to know how many meters you need to take the distance from another car. It is important in reducing accidents. If you follow too closely and the driver in front of you suddenly slams on their car's brakes, you may need to slam on your vehicle's brakes and turn the steering wheel to avoid a collision. In this scenario, you're also at risk of experiencing a spin-out.
You can also reduce the accidents which are caused from a car spinning out of control by driving carefully. Remember to fasten the seatbelt, put your hand on the steering wheel and do not answer the phone. 
Sum Up
Safe driving is beneficial for you and other motorists, particularly when it comes to spin-outs that can lead to accidents and collisions. If you practice road safety, you can lower your risk of a spin-out. Remember our tips on how to deal with a car spinning out of control so you will know what to do when you face it. Check other driving tips to know how to have better performance when driving.
Do not hesitate to leave a comment of your opinion below , we will be back soon.