Which EVs Have the Longest Driving Range?
Last updated
Mar 05, 2021
0 comments
EV, also known as Electric Vehicle, is the new yet quite familiar with car owners around the world. When looking at an electric car, the first word that comes to mind is "range". We can almost immediately imagine a car running out of battery, or facing a bank of defunct charging points in the middle of nowhere.
A question that all drivers want to ask: How far an EV can travel on a single charge? There are also many different demands from different customers. For example, many drivers just want to drive an automobile in short to medium distance, while others experience diversions or heavy traffic which require the car with the longest possible range. Without a doubt, this question is one of the biggest challenges, yet you need not to worry anymore. The latest generation of EV have a long range that can satisfy most car owner's daily use. By having these electric vehicles, you can simply charge them at home and not to worry about running out of battery in the public. This provides the stress-free experience while driving electric cars.
Luckily, there are various types of electric vehicles that can range more than 250 miles. They manage to travel far and wide on just a single charge. And this opens a whole new option for buyers. So which EVs have the longest driving range? Let's find out. 
Electric Vehicles with the Longest Range 
It is the truth that electric cars have become a great fit for car owners around the world. There are many arguments stating that you have to stop to recharge your batteries during long-distance trips. However, you still want to stop for a break at some point when driving a conventional automobile. So in this article, we will give you our top 10 electric vehicles with the longest driving range. They are all measured using the WLTP test cycle for more information. 
Tesla Model S Long Range
Without a doubt, Tesla rules the number one in the list of top EV with the longest range. 
The Model S has been the luxury electric car for a long time. And there are many factors making it the king of Tesla. It is thanks to its space for up to five people, the Autopilot driver assistance features, as well as the Supercharger Network. The Tesla Model S Long Range is also a quick car, unlike many driver's first thought about EV. And last but not least, it is famous for the capability of driving the longest range in one charge.
Thanks to changes made to the unit of the car's drive, Tesla has updated both Model X and Model S in order to offer more range. In late April 2020, Tesla upgraded the Model S Long Range, making it the EV with the longest range: 379- mile on a single charge. With its capability to travel with that distance, it is understandable why Tesla Model S Long Range has the price of nearly £78,000. Even though it is a costly selection for car owners, this model is worth its name and justifies its premium.  
Tesla Model 3 Long Range
Yes you are correct, the second position for the EV with the longest driving range also belongs to Tesla. With £40,490, you can get yourself a normal EV from Tesla with a range of 254 miles per charge. However, raising the budget to £46,990, Tesla Model 3 Long Range is our recommendation. With a top speed of 145 mph, a decent 4.4 second time to reach from 0 to 60, and the crucial 348 miles capability, this model is a beast.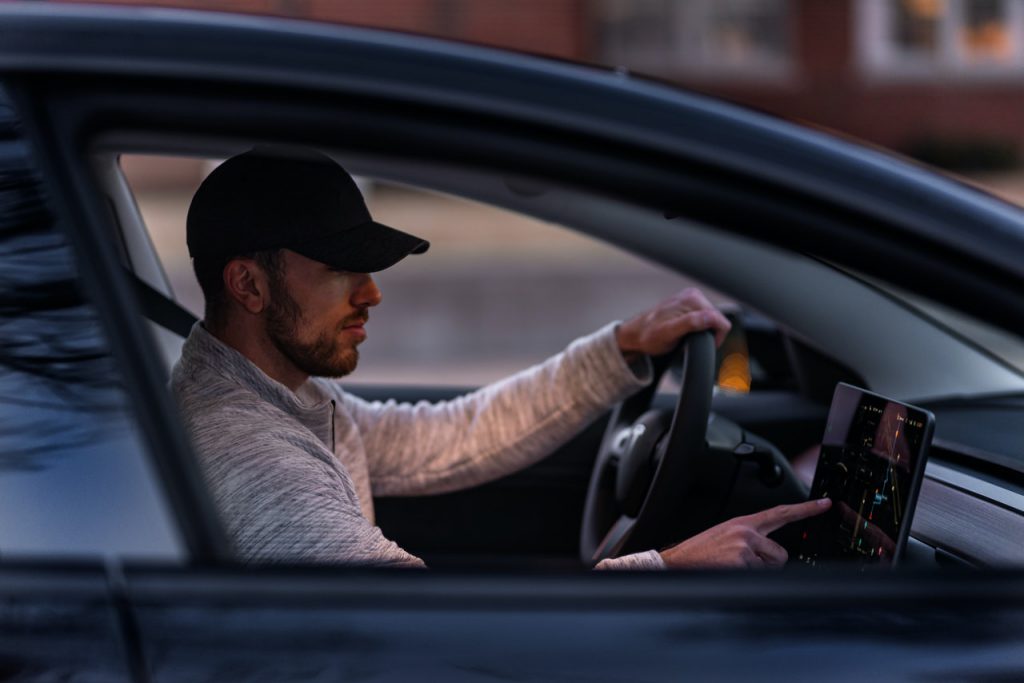 Portrait touchscreen is the past. Instead, the Tesla manufacturers install a centrally-mounted landscape display for Model 3 Long Range. This is a massive update for this model to outplay its siblings, with the purpose of becoming the vehicle's single point of information. Along with that, the model 3 has every setting, from wiper controls, lights to sat-nav on the touchscreen. There are no dials behind the wheel like normal automobiles. It also has the same Autopilot system like Tesla X and S. Not to mention, this model has Supercharger stations as well. 
If you are a fan of fiction movies, this five-seat Model 3 Long Range might be your cup of tea. You can feel alien at first, yet you can get used to it soon since everything is designed perfectly. And of course, it is pricey. 
Tesla Model X Long Range
When we told you that Tesla rules this list, we are not kidding. Tesla Model X Long Range is the number three on the list, with the price of £82,980 . If you are looking for the SUV in the line-up of Tesla, with the same battery, chassis, electric motors like the Model S, the model X is the one. The differences are the roomier, taller bodyshell, an opening "falcon-wing" rear doors, and the largest panoramic windscreen. This makes an open-feeling and airy cabin. 
With almost the same setting like its sibling, model X can be a great choice for drivers who want a seven-seat SUV. The Autopilot system, the central touchscreen dashboard, as well as the access to Supercharger network for speedy recharging are all there to grab. Not to mention, Model X Long Range also has the similar rocketship performance with a sub-three second from 0 to 60 mph time like Model S. However, the extra weight decreased its performance, making the X's range just around 314 miles according to WLTP. Car owners can also look for the Performance version of this vehicle. With a shorter range of 301 miles, it only takes 2.6 seconds to sprint 0-60 mph, as well as the ability to hit 163 mph.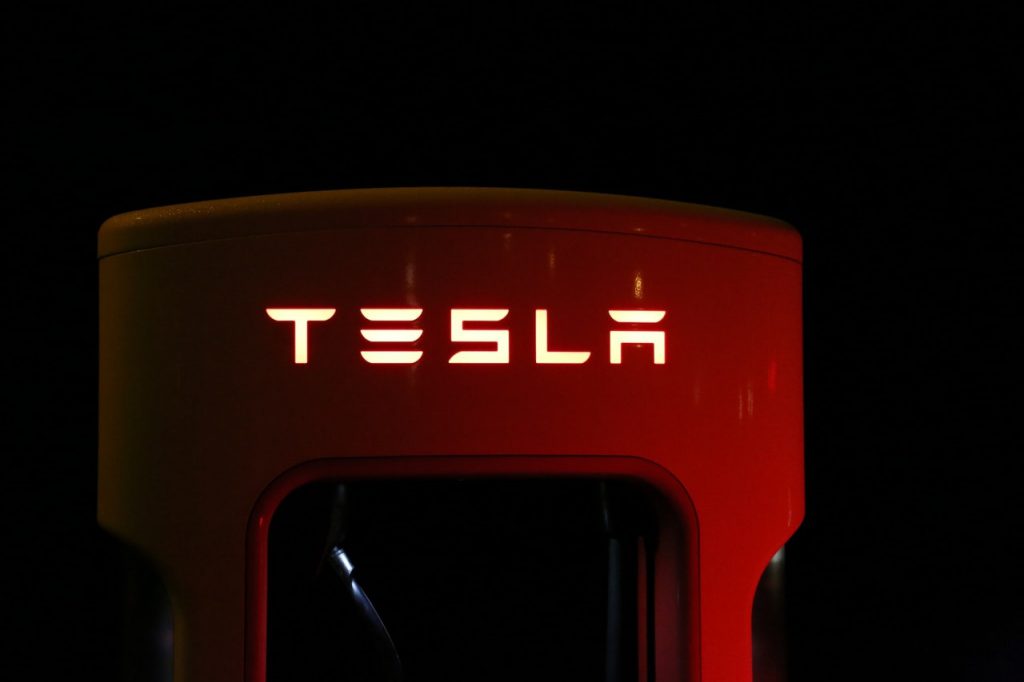 Jaguar i-Pace
Usually, Jaguar is not that much of an attention to EV's owners. However, the Jaguar i-Pace, an electric SUV with the Tesla Model X is definitely the hit. To make it short, this high-performance vehicle is in the top 4 of the best EVs having the longest driving range. 
Learning from Formula E, the Jaguar i-Pace can boost to 62 mph in just 4.5 second thanks to its battery. Not to mention, it can claim a maximum of 292 miles before the battery runs out. This calculation is based on WLTP, with the perfect conditions. Inside this model, we have the Jag's Duo Pro infotainment system. It uses a touchscreen along with physical dials in order to offer the best driving experience, just like the latest Range Rovers. With classic drivers, this setting is even better than Tesla's all-touch setting. With the reasonable price of £64,495, Jaguar i-Pace is a serious competitor with Tesla. 
Kia e-Niro
With the price of £36,495 and 282-mile range based on WLTP, Kia e-Niro is number 5 on the list based on the number alone. After all, it is just 10 miles behind the Jaguar i-Pace in terms of long range, while £30,000 cheaper. It is a great choice for drivers who want to travel long distances.
Kia e-Niro has a comparatively modest 201 bhp as power output. However, this model can easily sprint away from the traffic lights like any modern electric cars. Along with that, Kia e-Niro has wireless charging, as well as radar cruise control. These features raise the demand from EV's customers. 
SEE MORE
Not to mention, The e-Niro has the unique Lane Follow Assist. This component takes control of the accelerator as well as brakes during stop-start traffic in order to follow the in front vehicle. 7 year warranty is also a huge bonus for customers to think about.
Hyundai Kona Electric
The position in the top 6 longest driving range EV belongs to Hyundai Kona Electric. The Kona Electric shares many similarities with the Kia e-Niro, the all-electric drivetrain is an example. However, it has less range, just 278 miles according to the WLTP test cycle. On the other hand, this model has the largest battery option: 64 kWh, with the total price of £38,900.
The setting of the Hyundai Kona Electric also has paddles behind the steering wheel. This aims to adjust the strength of the regenerative braking. Not to mention, this model also helps drivers alert cyclists and pedestrians by 'melodic driving sound'. Talking about features, we have Android Auto and Apple Carplay, as well as wireless charging for smartphones. Last but not least, the most impressive thing about Hyundai Kona Electric is the warranty. The Kona gets a five-year warranty, and the battery has eight year.  
Without a doubt, car owners around the world want this model. After all, who can say no to a capable yet affordable long-range electric SUV?
Mercedes-Benz EQC
We will give you this information from the beginning: This is not an original Mercedes-Benz SUV. The EQC is not a flashy, attention-grabbing EV. Instead, it packs all the best of Mercedes and delivers into a hidden treasure.
With £65,720, this car is worth every penny. It is comfortable, refined and undeniable effortless to drive. It is the trouble-free alternative if customers are concerned about the quality of a Tesla Model X. With a weight of 2495 kg like most large electric vehicles, Mercedes Benz EQC shocks customers by its performance. According to WLTP, this model has a 259-mile range, along with the 0-62mph dash in just 5.1 second. 
Nissan Leaf e+
Since 2010, the Nissan Leaf is already a fearful  competitor. It even threatens the popular Tesla Model S. In 2017, Nissan launched the second-generation, as well as boosting the battery of the Leaf model. To be more specific, it increases from 40kWh to 62 kWh, which raises the range from 168 miles to nearly 240-mile range.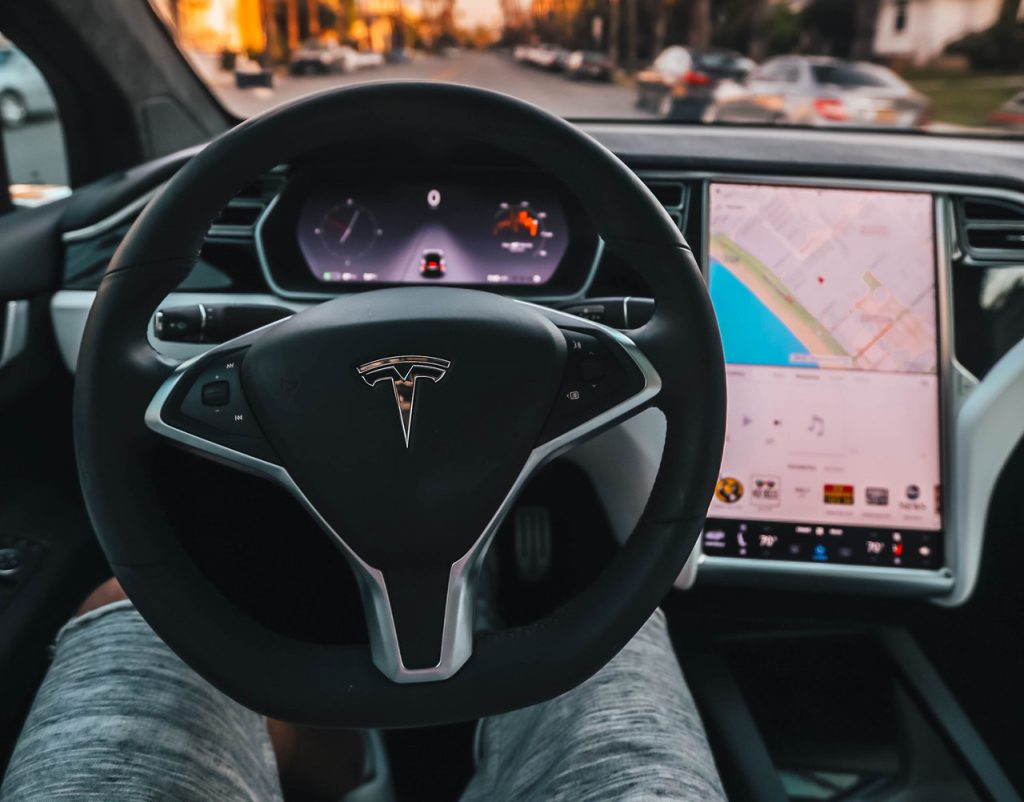 With the cost of £35,895, customers can drive the Nissan Leaf e+. And believe it or not, it has good value with that cost. Not only is it one of the most affordable everyday electric cars on sale in the UK, It is also one of the most popular, and was the first electric car to sell more than 400,000 units worldwide.
Let's take a look at the number first. Nissan Leaf e+ takes 7.1 seconds to reach 62 mph. Inside the car, we have both Apple CarPlay and Android Auto through an 8-inch touchscreen. Not to mention, TomTom provides the one and only navigation system for this model. With cherry on top, car owners can pick between various driving modes. ECO, for example, dials everything back for drivers to reach the longest range from the battery. Not to mention, it has 'e-pedal' mode for drivers to drive by one pedal.
Audi e-tron
With nearly the same 239-mile range based on WLTP, Audi E-tron is the closest competitor with the Nissan Leaf e+. As the first EV of Audi, the e-Tron is a battery-powered SUV with a large 95kWh battery pack. The most impressive feature of Audi e-tron is that it can charge at speeds of up to 150kW. To make it short, you only need 50 minutes to fully charge this car. It is amazingly suitable for customers who want their car to charge fast and rely on intermittent access to public charging infrastructure.  
The Audi manufacturers also equip this model with mixing iPad-like touch interactions, along with knobs, dials and buttons. It also has touch screen displays in the dashboard, as well as upmarket Launch Edition. The performance of Audi e-tron is impressive as well. The car can reach from 0 to 62 mph in 5.7 second in the "boost" mode. However, with the price of £59,900, more expensive than its rival, Audi e-tron is still one position behind the Nissan Leaf e+. 
BMW i3
Last but certainly not least, we have the BMW i3. In 2018, BMW updated it with the purpose of raising the range from 159 miles to 193 miles. Even though this number cannot be compared with any of the other EV in our top 10, it still has the exterior. Let's be honest, no one can say no to the fresh, modern design of BMW i3. With a minimalist, airy and modern cabin, as well as backwards-opening doors, this model successfully delivers its quirky look. The interior features are amazing as well. They are 10.25 inch touchscreen if you are looking for the infotainment system, along with 5.7-inch TFT display. With the price of £37,480, the BMW i3 claims the last spot in our top 10 of the EVs with longest driving range.