Toyota Corolla RunX Review – A Best Compact Japanese Car to Purchase
Last updated
Jun 06, 2018
0 comments
Get full information about price, interior, exterior, accessories, specs, pros and cons of one of the best used cars of Toyota in Europe through our Toyota Corolla RunX Review.
Introduction
Corolla RunX is the five-door hatch model of Toyota Corolla (E120/E130) which is the 9th generation of compact cars manufactured by Toyota. Toyota Corolla RunX was launched in 2001 with its sister model – Toyota Allex. The RunX was exclusive to Toyota Corolla Store locations.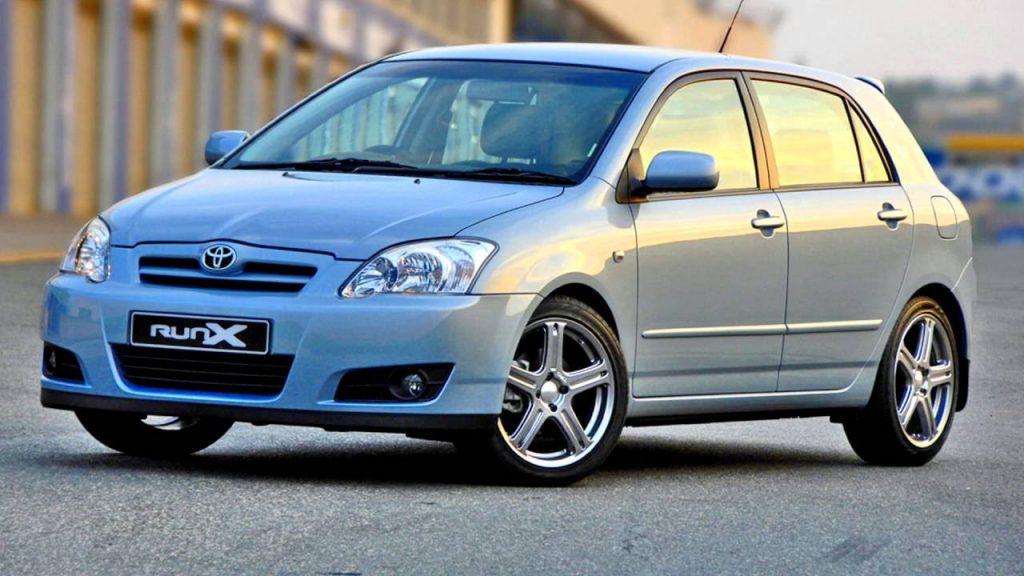 Overview
There are 4 JDM Corolla RunX trim levels, which are: Corolla RunX X (1500cc 1NZFE engine), Corolla RunX S (1800cc 1ZZFE engine), RunX Z and RunX Z Aero (1800cc 2ZZGE engine).
Toyota designed the RunX as a model sold in European countries. One point that makes the RunX different from from Allex is the front grille design, RunX owns an utilized honeycomb metal-plated grille. The overall body of the RunX was similar to that of the Toyota Vitz, which was a very popular car in Europe, including a sharp inclined A- pillar, a thick C-pillar and a side panel design which brought to driver a heavy and sturdy feel.
The body size of the RunX is:
– Length: 4,175 mm
– Width: 1,695 mm
– Height: 1,470 mm
This size allowed RunX to have a spacious interior like that of a sedan.
All trim levels of the RunX featured driver/passenger airbags, anti-lock braking system (ABS), auto windows and tinted rear glass.

The RunX X was designed with 14-inch steel wheels with optional alloys, manual Air Conditioning System (AC), automatic or manual gearbox options and optional side, front and rear skirting.

The RunX S was designed with 15-inch steel wheels with optional 16-inch alloys, automatic or manual gearbox options, optional front fog lamps, optional side, front and rear skirting and manual or automatic climate controlled Air Conditioning System (A/C).

The RunX Z and the RunX Z Aero models were designed with 15-inch steel wheels with optional 16-inch alloys, automatic climate controlled Air Conditioning System, optional side, front and rear skirting. Opposing the rest of the lineup, Toyota designed the 2 models with an extra 4 speed tiptronic automatic or 6 speed manual transmission engine.
Exterior Toyota Corolla RunX review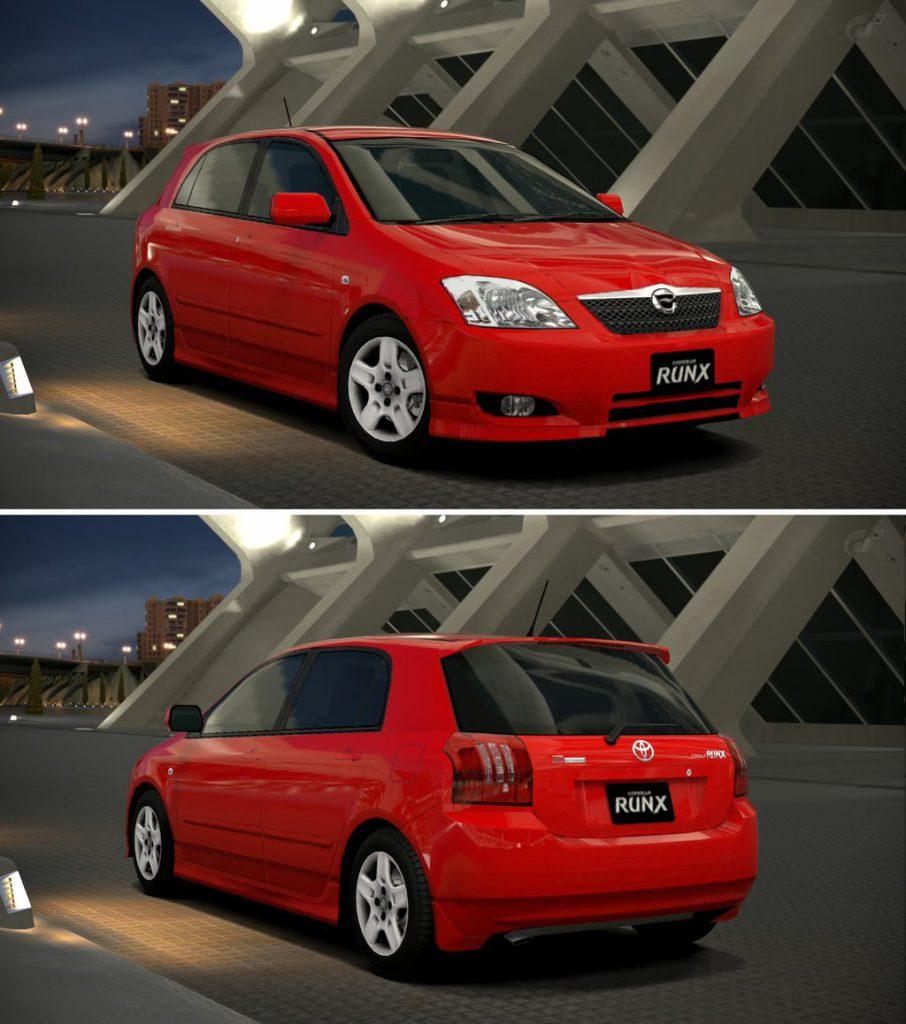 SEE MORE:
From outside, the shape of the RunX looks very familiar to other cars sold in Europe but has no visible Corolla badge. The car has a small spoiler over the rear window and each steel wheel is equipped with plastic hubcaps. In addition, most RunXs are equipped with tinted windows.
Interior Toyota Corolla RunX review
>> Buy a high-quality used car at best deal from Japanese authorized dealers here <<
Although Toyota Corolla RunX is a small car, we can feel premium from its inside. The driver and passengers can feel the convenience of high-quality and fabric lining features at resting points of their hands. Our car that we reviewed features a 2-tone color scheme: dark for the top of the dashboard and doors and light beige is given for the seats and lower sections. The instruments of the RunX are designed with blue color and very large, clear and easy for the driver to read. The centre console is manufactured to fit an aftermarket CD player stereo, though most RunX cars feature a Japanese radio requiring a band expander to receive signals from local stations. Below the centre console are many large knobs which are used to control the manual AC (air – conditioning). The glove box of the RunX is large and the dash has 3 other lidded cubbies.
The seats of the car make us a little bit disappointed. We can easily see that the base of the front seats is too short and might not suitable for taller drivers (because it might not offer much thigh support for them). Besides, the rear seat space of the RunX is tight, legroom is limitative and the rear space is only enough for 2 adults and 1 child.
Because the RunX is a compact car thus we can easily understand that its boot space is not so great – at 289L, it's low compared to other cars in its class. The boot space is enough for 2 medium and 1 small suitcase. Besides, the wide hatch makes it easy for us to get more items in. The rear bench of RunXs splits 60/40 and can fold onward, although not very flat.
Operation Toyota Corolla RunX Review
Most Toyota Corolla RunX models use a 1.5L 4-cylinder petrol engine. The RunX S and RunX Z are powered by a 1.8L 4-cylinder engine. The RunX Z has a higher powered engine version similar to that fitter to the Celica sports car. A 4-speed automatic is standard on RunX X models while a 6-speed manual is available on RunX S models. In all models of RunX, the engine and transmission run smooth and work pretty well around town but the performance is lower if the car carrying a full load of passengers and cargo on board.
Driving a RunX X model will give you comfortable feeling. It's good grip make the X model corner safely although there is some one roll. But the steering of this model can not give you much feel of the road. Therefore, you want to drive a more sporty car, go for a RunX Z because this version features a firmer sports suspension.
All RunX versions give the driver a good visibility from driver's seat to front and the rear of the car.
Conclusion
RunX is a product of what Toyota engineers call a "tall but compact" design philosophy.
"Toyota now has full representation in a very competitive market segment," said Toyota president and chief executive Johan van Zyl at its launch
"The RunX fills a gap in our product line-up and will appeal to the more outgoing, youthful and performance minded buyers," he said.
Hopefully this car review will be useful for you. If you have any question about any model of Toyota Corolla RunX, just leave us a comment in the box below, our auto experts will answer it for you.