Toyota RAV4 2006 Reviews – Spacious, Powerful, and Fun to Drive
Last updated
Jan 13, 2021
0 comments
Usually, the SUVs are owned and used for families transportation or shopping purposes. Even when someone thinks of taking them beyond the city limits, it's normally to the nearby camping or a beach to relax.
However, the Toyota RAV4 2006 reviews tell all the way a different story. To know why this car has been the favorite of consumers; check out its review given by our expert team.
Toyota RAV4 2006 Reviews: Overview
1. Toyota RAV4:
The first ever Toyota's compact Sports Utility Vehicle named Toyota RAV4 was designed with the aim to provide large cargo room, better fuel economy, and many more core strengths; so, it can prove its worth off-roads, too.
Re-designed in 2006 with these objectives, its third generation model was launched on the new MC Platform with its first Electric Power Steering (EPS) system. In this generation, this car offered two versions by the name, long- and short-wheelbase model. Out of which, the former one had high demand in New Zealand, Australia, and the US while the latter was sold only in Europe, NZ, and Japan.
In fact, many people don't know that Toyota sold around 152,047 RAV4 cars in the US in 2006. And, surprisingly the scenario changed after this. As the car, which earlier had demanded in ten thousand, suddenly became the fastest growing US segment with value in hundred thousand in 2006.
2. Toyota RAV4 Facts
Turned up from being a "small and cute" to a fully functional SUV, this third generation model called Toyota RAV4 has grown approximately in all dimensions. Offering less of style and more of neat and clean outlined look, this car gives a superior feel to all its users.
With the Toyota RAV4 2006 reviews, one can check its rear seats sliding back and forth by 6.5 inches to achieve optimized cargo capacity. By this, it allows for the split and reclines, as well. To add on, it provides V6 power under the hood along with the standard 4-cylinder engine. Finally, for providing a balance between the comfort and control, the car's suspension system was also redesigned.
Toyota RAV4 2006 Reviews: Exterior
Well-defined and impressive features of 2006 Toyota RAV4 define its exterior look. Equipped with alloy wheels, this car has a wheelbase of 104.7 inches. Notably, with a track width of 61.4 inches and height 68.7 inches, its overall length in inches is 181.1. The car also has a great ground clearance of 7.5 inches that allows driving comfortably off-road. With respect to the mirror, the maximum width of this model is 71.5 inches.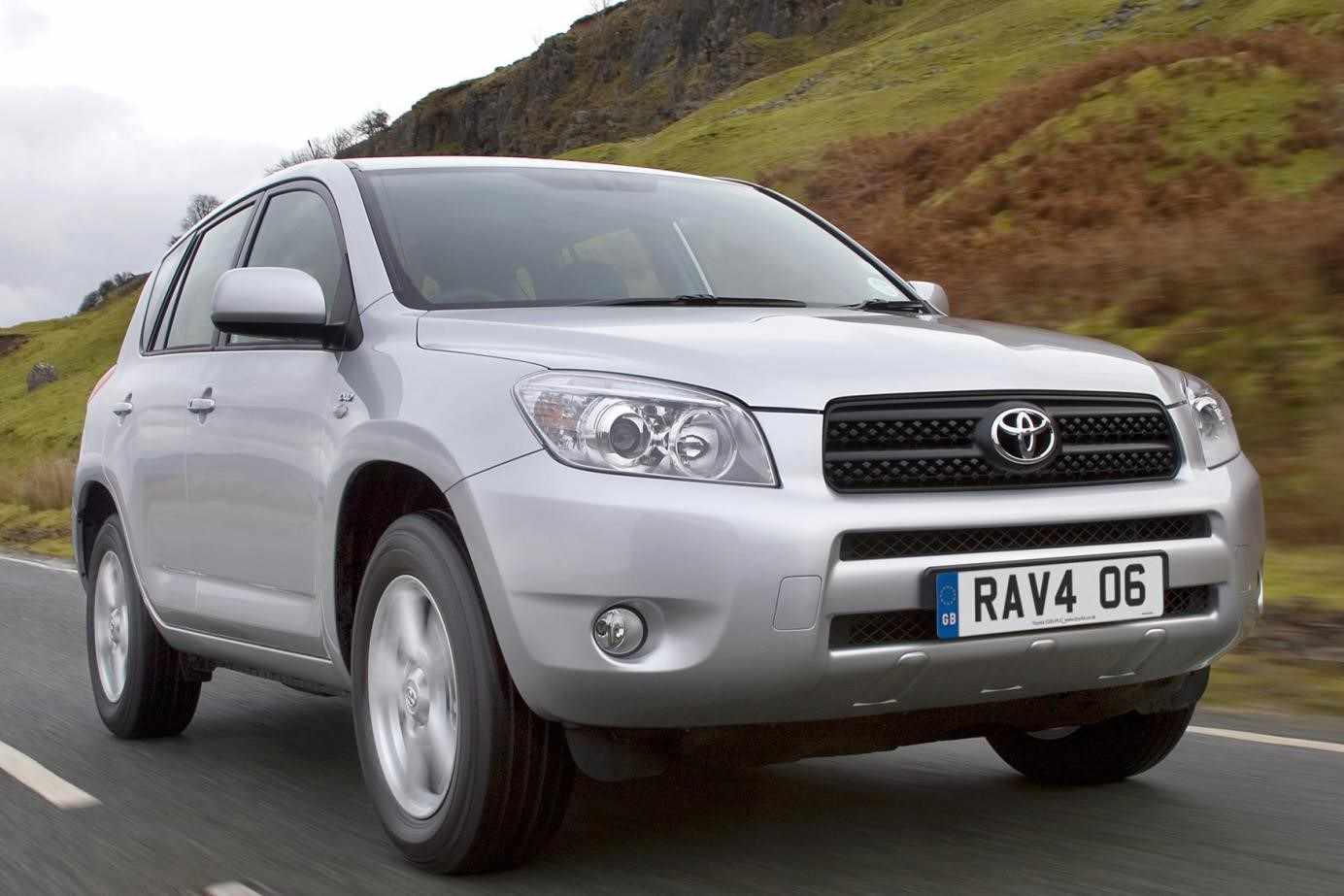 To know more about its exterior features, you can also check for,
Auto Delay-off Headlights
Front Fog/ Driving Lights
Rear Door Child Safety Locks
Remote Keyless Power Door Locks
Heated and Power Mirrors
Steel Wheel
Four Wheel Independent Suspensions
Justifying its ravishing and technologically advanced exterior look, people are still hunting for this superb comfort car. And, if you encounter Toyota RAV4 2006 for sale, you are lucky enough to get one!
Toyota RAV4 2006 Reviews: Interior
Once you get inside the car, you will notice that its controls are straightforward and simple to use. Giving upscale feel with ample of space at the rear and front side, this particular model has used very less of the hard plastic as compared to its previous models. With a normal seating capacity of 5 adults; the car also provides a third-row seat to sit up to seven. However, this last row is usually meant for children.
Offering 73 cubic feet of luggage space, the Toyota RAV4 2006 reviews state that the car has shown 20% improvement in its interior space. In other words, the room for head and shoulder, especially in the second row has shown significant improvement. Even the steering column and the gauge cluster are made user-friendly for those with average height or taller.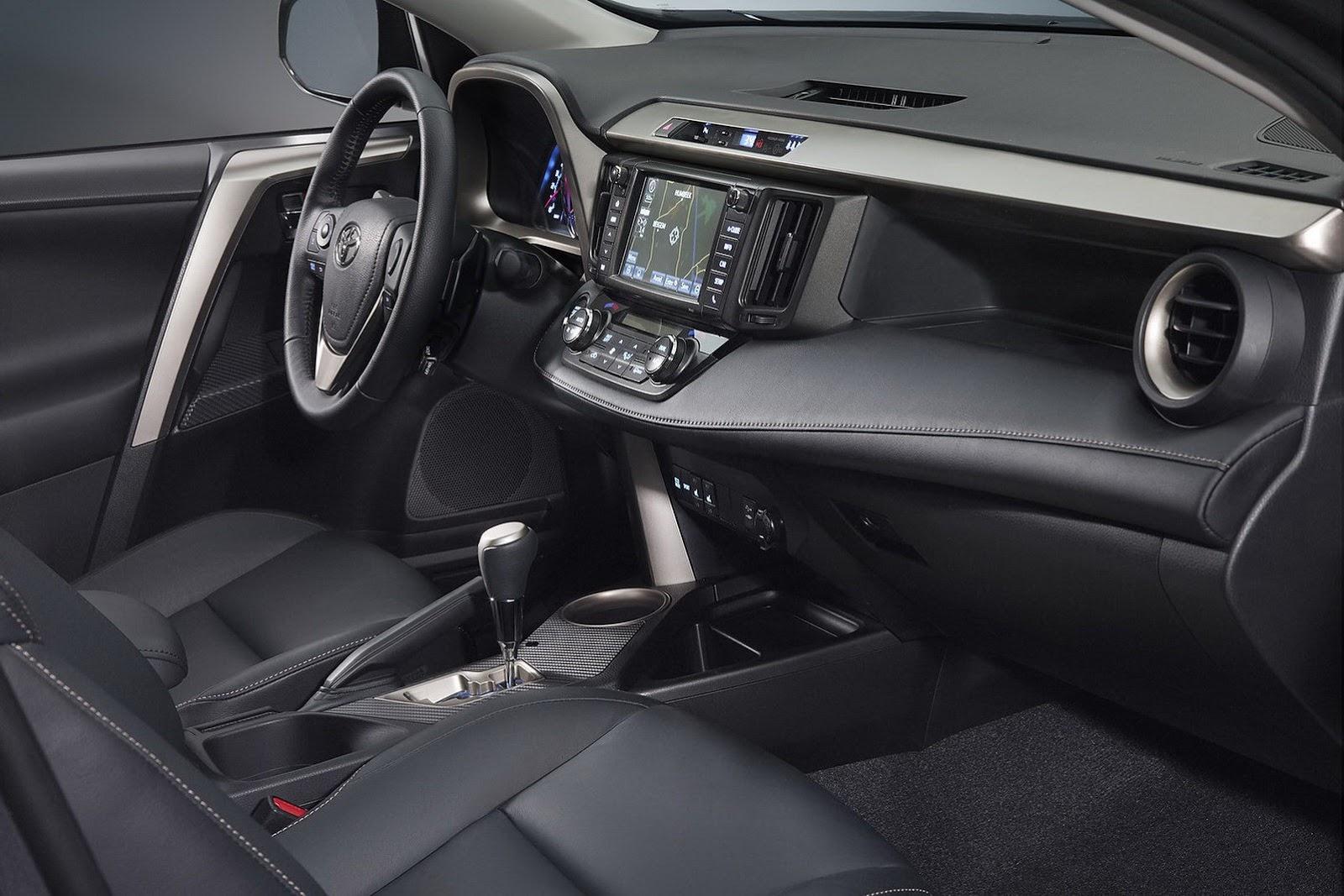 Another major standard equipment one can get in this vehicle are,
| | |
| --- | --- |
| Air conditioning | AM/FM/CD/MP3 Sound System with Mini plug input |
| Illuminated cup holders | Cruise control |
| Power windows/locks | Tilt/telescoping steering wheel |
| Limited-slip differential or all-wheel drive | Sunroof |
| Dual glove box | Digital Clock |
| Front Armrest with Storage | Overhead Console |
| Trip Computer | Water Temperature Gauge |
| Analog Instrumentation | Front Seats. Back Storage |
Accessories
The 2006 Toyota RAV4 has 2.4-liter of the base engine with four standard inline cylinders boxer engine that creates 165 ft-lbs. @ 4000 rpm of torque. The 2006 Toyota RAV4 is available in a standard four-speed manual transmission, with an option of five-speed automatic transmission. Along with all this, the car has a Mast or shark-fin antenna, remote keyless entry, 12-volt cargo power outlet, cruise control, and tilt and telescopic steering wheel.
Operation
Both the short and long wheelbase version of 2006 Toyota rav4 have a system that sends the torque automatically top the back wheels when traction-loss occurs. With the standard 2.4-liter of engine size and four cylinders attached to it, the car can perform its operation by delivering 165 pounds of torque and 166 horsepower.
Apart from this, the higher model of rav4 has 3.5 liters of the engine with 6 cylinders that can boast up to 246lb-ft of torque and 269 horsepower. With the standard four cylinders, the automatic transmission is performed using four-speed while with V6 it gets up to a five-speed unit.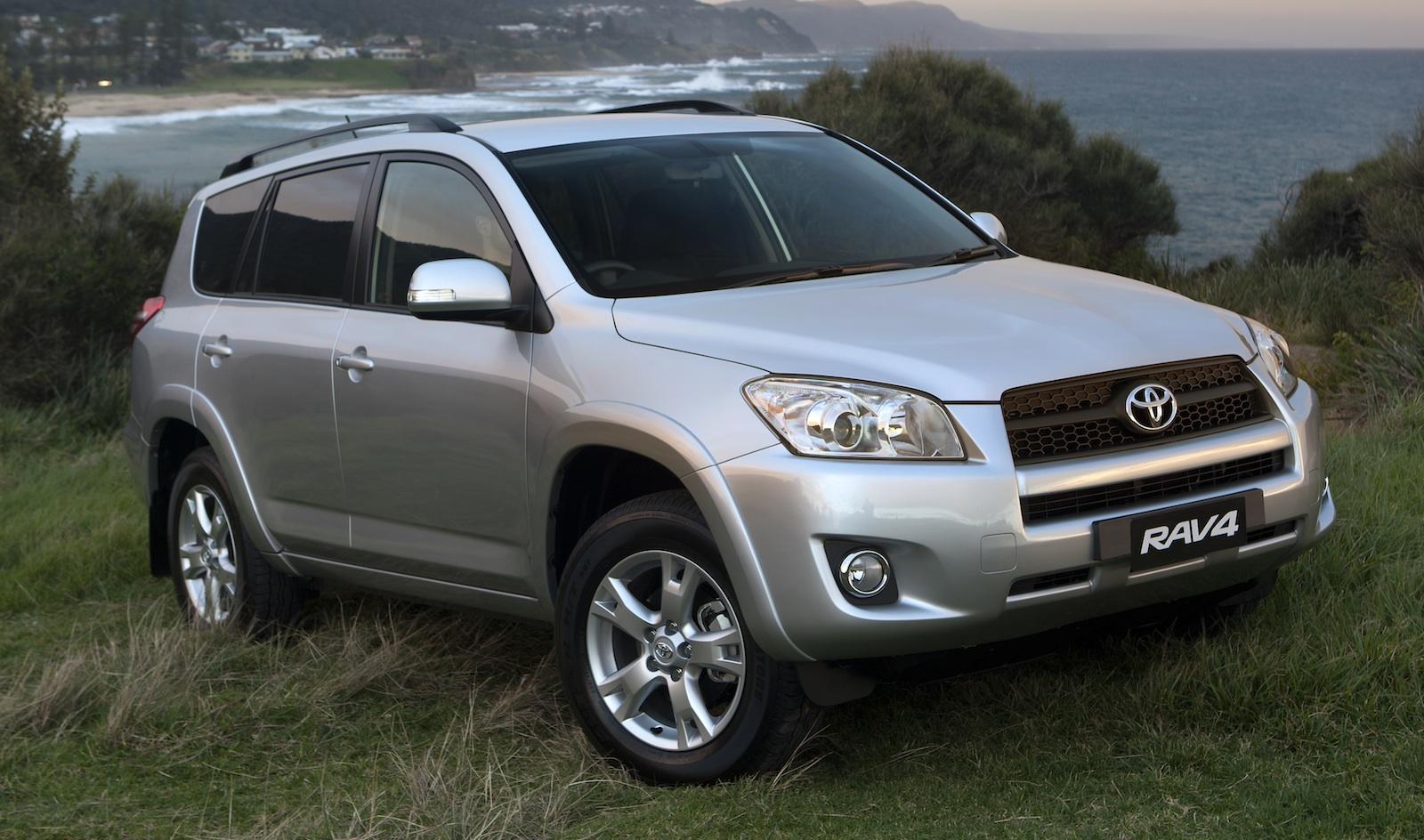 1. Handling Comfort
Most of the reviews clear that RAV4 offers smooth handling with a speed-sensitive power tilt-and-telescopic steering. The car provides MacPherson Strut front, Double Wishbone rear, and four-wheel independent suspension to make the driver's journey pleasant and comfortable.
With the standard 2006 model, you get P215/70R16 Tires of 16x 6.5 inches steel wheel with covers. However, in its sports utility version, you receive P225/65R17 Tires of 17x 7.0 inches steel wheel.
Moreover, every car review states that this vehicle offers such electronic aid that keeps the driver at ease even when he is driving up or down the hill. In other words, the car has been embedded with the HAC and DAC electronic system that holds the car for 2-3 seconds after the driving person engages with the brake pedal. In short, it gives a marvelous experience to the driver, be it the on-road or off-road situations.
2. Safety Features
When it comes to safety, 2006 Toyota RAV4 is the first car that comes to mind. For security purpose, the standard version of this car has four-wheel antilock disc brakes with VSC traction and stability control system. Also, the third-row seat in RAV4 is equipped with Downhill Assist Control and Hill-start Assist control system, which holds/controls the vehicle for seconds. In addition to it, at the rear and front side, the car has airbags for the occupants, which protects from any severe injury. But, here this redesigned car hasn't been crashing tested.
Some of the other safety features included in this car are 2-Front headrest, 3-rear headrest, child seat anchors, electronic brake force distribution, Front Seatbelt Pre-tensioners, Tire Pressure Monitoring, Emergency Braking Assist, and Engine Immobilizer.
3. Fuel Consumption
In accordance with the Toyota RAV4 2006 reviews, the combined MPG of the standard car with 4-cylinder varies between 21 and 24 normally. On the highway, the minimum estimated EPA mileage is 20/25mpg.The fuel tank of the car has a capacity of 15.9 gallons in total.
Specs
1. Dimensions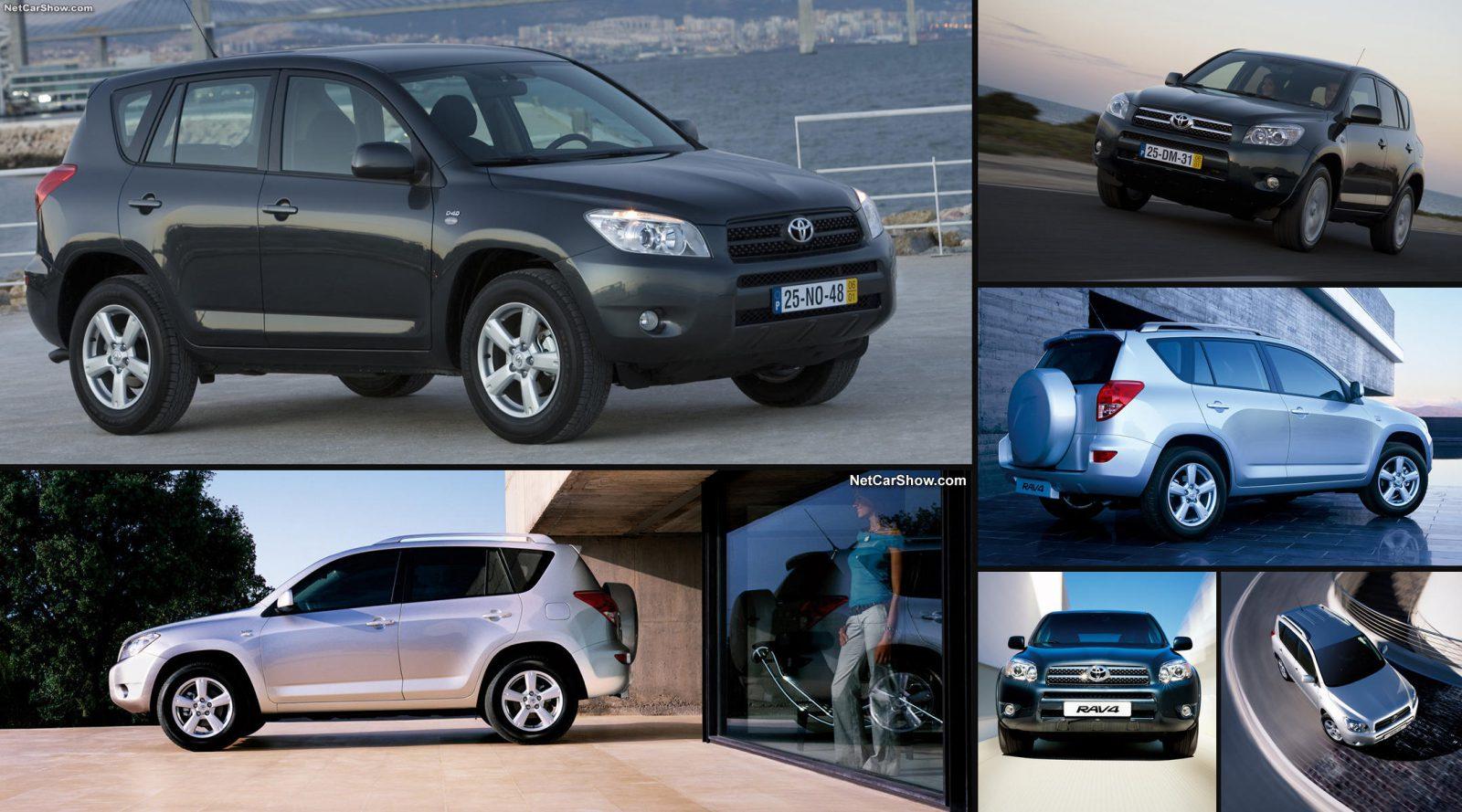 | | |
| --- | --- |
| Cargo Capacity | 73 cubic ft. |
| Front Legroom | 41.8 inches |
| Front Headroom | 40.8 inches |
| Curb Weight | 3300lbs |
| Height | 68.7 inches |
| Length | 181.1 inches |
| Gross Vehicle Weight | 4430lbs |
| Rear Headroom | 39.7 inches |
| Rear Legroom | 38.3 inches |
2. Engine and Comfort
| | |
| --- | --- |
| Engine Name | 2.4L H4 16-valve(standard) |
| Drive Train | Front/four-wheel drive |
| Transmission | 4-speed manual transmission |
| Cargo Organizer | Hopkins Collapsible Vehicle Trunk Cargo Organizer with Mesh Bins |
| Illuminated Entry | Illuminated entry with turn on key |
| Interior Air Filter | Yes |
| Power Door Locks | Yes |
| Reading Lights | Front and Rear map lights |
Conclusion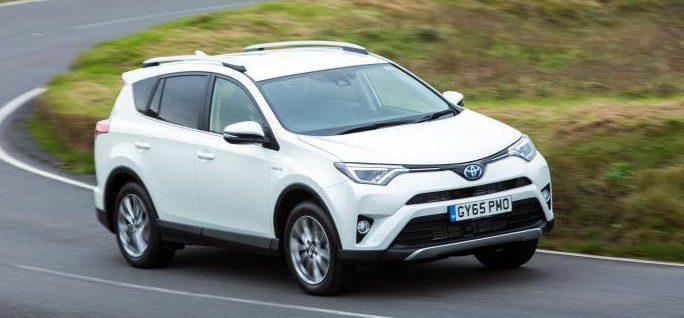 2006 Toyota rav4 is good and compatible for all the extended families. This car has actually made a positive impact on all the users with its grand exterior look and different colors. It's a well-known member of SUV family, which has many added features for all its users. Offering 5-speed automatic transmission in all its models, the car has a four-wheel drive feature only in its two models. For safety, the car has electronic control system even in its base model. Besides this, when it comes to driving off-road, one car surely enjoy it with the ride as it doesn't produce loud and irritating noise. So, make sure whenever you get the sale of this model car, you get the one for you.
1. Price
| | |
| --- | --- |
| Toyota RAV4 2006 | $5,520- $11,130 (Average retail price) |
2. Final Words
The 2006 Toyota RAV4 has some of the most advanced and exclusive features, which make it one of the best resale car. Providing premium feel with its interior, this car is mostly loved by the folks with the classy choice. The quick and easy to handle while driving is another important feature that distinguishes this car from all the other SUVs in the market. Besides this, its redesigned engine works better than the other cars, especially when it comes to driving off-road. It has quick and smooth shifts that are delivered by the power-tilt and telescopic steering wheel. Also, with its advanced sports model, one can experience outstanding acceleration; where the car reaches 60mph in less than 60seconds.
To conclude in one line, the Toyota RAV4 2006 reviews from experts' states-"This car has everything a buyer asks for!"
To know more about this car before you finally decide to buy the one, see