Top 5 Toyota Cars for College Students
Last updated
Jan 25, 2021
0 comments
College students find it tough to choose just the right car that would be cost-efficient, convenient, and appropriate for student needs. Toyota, a real star in the automotive industry, has proven to be both a consistent and well-rounded brand that is one of the best choices for college students. Our review team has prepared a list of the best Toyota cars for college students, which will undoubtedly match your preferences in the essential criteria, namely, affordability, dependability, and fuel economy. Stay tuned!
What are the best Toyota cars?
Toyota vehicles have long been considered to be the best affordable cars for college students, especially if to review their security, cost-efficiency, and design. Since it might be a bit hard to choose the best car with such variability of vehicles produced by Toyota, we can undoubtedly outline the top 5 models, as follows:
   

Yaris

   

Camry

   

Prius

   

Corolla

   

RAV4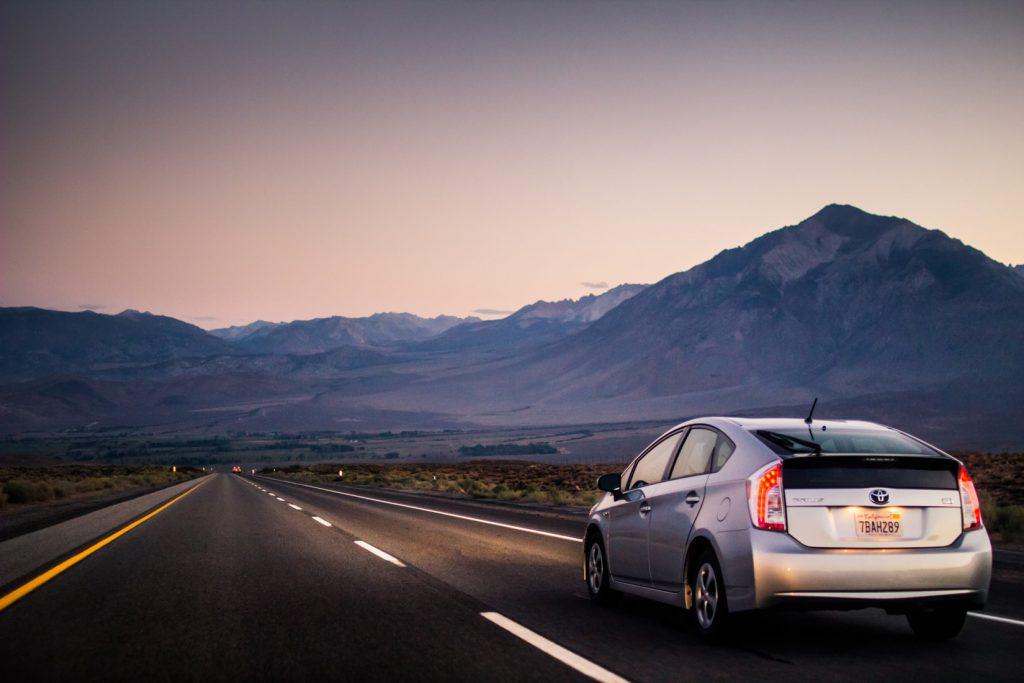 Taking a closer look at one of those best cars for students manufactured by Toyota will help you choose just the right model. If you have any uncertainties about what to choose and what are the main differences between these models, don't forget to review them in the following sections of our review.
Toyota Yaris
It is one of those best Toyota models, which are famous for its stylish hatchback design, accompanied by easy maneuvering and outstanding ride quality. Due to its light body, tuned steering, and superb suspension system, college students prefer this model over others.
Any college student would be a high fuel efficiency that is one of the critical advantages of this particular model. Any student will like what Yaris offers, especially if take a look at the pricing schemes of this vehicle. If you are fond of hatchbacks, you won't find anything better than Yaris, for certain.
Toyota Camry
When it comes to Camry, this is a great pick for all students who prefer a well-rounded balance between price and quality. Camry, thanks to its affordable pricing and widespread availability, has mostly been preferred by people employed in creative, academic, and ghostwriting services and industries.
Regardless of whether you are employed as a ghost writer or an intern on your campus, taking a ride with Camry is pure joy that. If you are looking for one of the most durable Toyotas ever manufactured, Camry is a top-notch choice for any college student.
Toyota Prius
We all know that college education can be daunting not only in terms of choosing just the right vehicle but also regarding an abundance of paperwork. You might not find an exact correlation, but Prius is one of the models with the best fuel-saving capacities, which will surely save students hundreds of dollars that can be alternatively spent on the best ghostwriting services. Using ghostwriting services is quite a reasonable option in a college, as using academic help, as the one by EduBirdie, can make a significant contribution to your spare time. If one of your primary concerns is fuel economy, Prius is one of the best choices to save extra cash without paying too much for daily commuting to campus and/or home.
Toyota Corolla
We can easily recommend Corolla to all college students who are fond of superb dependability. Not only this model shows a vast scale of dependability, but it is also one of those cars that are famous for their outstanding reliability, fuel efficiency, and a remarkably roomy cabin.
If you are a party person or rely upon roomy interiors, Corolla is an outstanding choice for accomodating dozens of passengers of study-related objects and materials. All students should remember that Corolla is a fascinating choice thanks to its high resale value, which might be one of the most convincing reasons to prefer this model over any other Toyota vehicles.
Toyota RAV4
Let's be honest; not all college students are fond of sedans and hatchbacks. They should rather take a look at RAV4, which has become one of the most prominent models manufactured by Toyota. If you rely upon lengthy commutes or play as a part of a sports team, RAV4 is a top-rated utility car that will satisfy all the tastes and preferences of casual college students. RAV4 is a vehicle that can be a top-notch variation for students who want a car that is slightly larger than a sedan.
Verdict
When it comes to the final choice, Toyota is one of those automotive companies with vast and diversified model lines. Luckily for all college students, any of the mentioned above vehicles can be a superb choice to satisfy daily needs in commuting. Thanks to moderate pricing, outstanding durability, decent fuel-efficiency, and high reselling value, taking a closer look at Toyota vehicles is a must.
Since thousands of college students across the United States have already made their choices in favor of one of the mentioned Toyota models, be sure to pick the car that interests you the most. We can only wish you the best of luck in making just the right choice for your individual needs.